Mike Bloomfield's & Al Kooper's Excellent Adventure
By Andrew Goutman
(January 22, 2015) Mike Bloomfield and Al Kooper met at the dawn of Bob Dylan's conversion to electric folk-rock music. Their brief but enormously productive collaboration helped create, among other things, what Rolling Stone has declared "the greatest song of all-time." The two seemed born to play music:
Mike Bloomfield grew up in a wealthy Jewish family on Chicago's North side. He learned guitar and gravitated toward the blues (not a difficult stretch in Chicago). He perfected his craft, creating a steady, fluid, clean, chiming guitar sound. He became lead guitarist in the Paul Butterfield Blues Band. On the band's second album, East-West, Bloomfield made his bones on the 13-minute title track with a guitar solo that combined "elements of blues, jazz, psychedelic rock and classical Indian raga."
Al Kooper grew up in Brooklyn and moved to Greenwich Village to pursue music and songwriting. (He was a member of the songwriting team that wrote "This Diamond Ring" for Gary Lewis and the Playboys.) Though primarily a guitarist, Kooper joined the very New York-ish band The Blues Project as a keyboard player…a conversion that would come in very handy down the road. Kooper went on to found Blood, Sweat & Tears, but did not share in its iconic glory; he left after one album. Interestingly, Al Kooper was instrumental in the rise of Lynyrd Skynyrd, one of the best country-rock bands ever. Kooper played on the band's first three albums.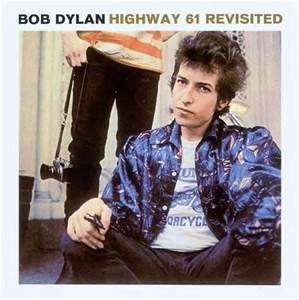 In the summer of 1965, Bob Dylan was putting together studio players for his sixth studio recording for Columbia Records, Highway 61 Revisited. For lead guitar, Dylan picked Mike Bloomfield, whose talents Dylan greatly admired. Al Kooper attended the first sessions, but was told by producer Tom Wilson that no more guitars were needed. Unperturbed, Kooper "managed to sit in on the session, and he improvised an organ riff that…became a crucial element of the recording."
Yes, that was Al Kooper's keyboards on the song, "Like a Rolling Stone," an instrumental performance which the magazine Rolling Stone described as "one of the great moments of pop music serendipity." In later sessions for the album, Dylan even invited Kooper to his Woodstock, NY, enclave to help write chords to other songs.
Kooper and Bloomfield accompanied Bob Dylan to the 1965 Newport Folk Festival. As Dylan revealed his new roster of electrified songs, he was booed throughout the performance by folk purists. It's safe to say everyone got over it.
After the heady times of playing alongside Bob Dylan, both Bloomfield and Kooper formed their own bands. As mentioned, Al Kooper founded Blood, Sweat & Tears and released the iconic album, "Child Is Father To Man." (People of a certain age should remember Kooper's smirk after the lyric, "I could be president of General Motors…") Kooper left the band due to "creative differences," and made way for singer David Clayton-Thomas, who would propel BS&T to new heights. Mike Bloomfield formed The Electric Flag and released the blues-flavored album, "A Long Time Comin'." His guitar on the first track, on a song titled "Killing Floor," remains my favorite guitar solo of all-time.
In 1968, the two would have a last go-round, in the form of a studio album and a live album. All Kooper booked two days of studio time in May, 1968 and asked Bloomfield to bring along two of his Electric Flag band members. On the first day, on the album that would be titled Super Session, Mike Bloomfield and Al Kooper created a tightly-produced set of blues jams that would become staple in every blues fan's record library.
But on the second day, Bloomfield didn't show up. He cited his "insomnia." Kooper hastily recruited Stephen Stills, who was about to leave Buffalo Springfield, to finish off the album. The combination seemed to work: Super Session peaked at number 12 on the Billboard charts and became a certified gold record. It remains Bloomfield's biggest selling album.
The two would then record a live album: "The Live Adventures of Mike Bloomfield and Al Kooper," recorded over three nights in September 1968 at the Fillmore West.
Mike Bloomfield was found dead of a drug overdose in his car on February 15, 1981. Al Kooper recently retired from teaching songwriting and recording at the Berklee College of Music in Boston. He still performs.
Here is the song, "Albert's Shuffle," from Super Session. Bloomfield's guitar is flawless.