Chuck Berry's Gift: A Soundtrack for Our Time
By John Colgan-Davis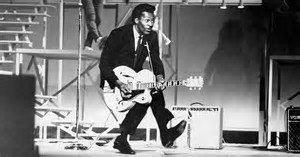 A Philly Blues Musician and Former History Teacher Measures the Late Rock 'n' Roller's Greatness
---
Editor's Note: John Colgan-Davis is a harmonica player and singer for the much beloved Philadelphia blues band, The Dukes of Destiny. He recently retired from teaching high school history at Friends Select School in Philadelphia, the place where the author and editor met and became friends.
---
In the Beginning…
(April 2, 2017) The United States after World War II and The Korean War was a place of rapid and dramatic change in every aspect of American life. The electronic and manufacturing explosion during the wars gave us new developments in electronic technology such as television, FM radio, and transistors.
The GI Bill gave thousands of returning veterans new financial leverage and options. Hundreds of cities and towns expanded into places that had largely been farms and country in the '40s and created "the suburbs," along with miles of new roads, shopping centers and schools.
The baby boom created swarms of kids, and most teenagers were away in school for much of the day and not working in the neighborhood. Everything was different. It was a new era, and like most eras, it needed its own soundtrack. For much of America, Chuck Berry provided that soundtrack.
Throughout the late '50s and into the late '60s, Chuck Berry songs rang out from radios and jukeboxes all over the country. His influence was timeless and universal. His sound and approach were so powerful and revolutionary that they influenced musicians for decades to come. When word of his recent death broke, hundreds of articles and news pieces appeared that referred to him as, "The Father of Rock 'n' Roll." He became a symbol of 50's and 60's teenage-dom, an image so pervasive that almost no film or TV show about that time period did not have at least one Chuck Berry song in its soundtrack.
When he burst on the scene with Maybelline and No Money Down in 1955, he hit the perfect time for his unique mix of inspired rhyming, clever storytelling, up-front guitar playing, and the musical jumble of country and blues. With his guitar-centered music, fast tempos and artful lyrics about cars and school, he struck a chord with millions of teens who were beneficiaries of the technological and social changes that came to define the post-war United States.
Chuck had a steady string of hits that resonated with teens of different races and from different regions of the country. He was so big that he even moved overseas. Acts such as the Beatles and the Stones started their careers playing Chuck Berry songs. He helped give birth to the British Invasion. Most of the roots and blues musicians who I know have played in bands that at one time or another played Chuck Berry songs. You simply had to do them; it wasn't even a question.
The Dukes of Destiny still do Nadine, and it always goes over well with a crowd. Everyone loves Chuck. Chuck almost singlehandedly put the focus on the guitar in rock 'n' roll. Prior to Chuck saxophones and pianos often took the lead on songs. But Chuck firmly established rock 'n' roll as guitar music with his trademark licks and his solos in just about every song. He was also one of the early showmen in the genre, moving his body in different ways, and doing dance steps as he played guitar. It is almost impossible to see a live band these days that does not represent Chuck's approach to the music. His imprint is everywhere.
America in the late '50s early '60s was ready for someone like Chuck. Dozens of new radio stations sprouted by the mid 1950's, and the new teen market was there to be tapped by advertisers. The teens could own their music; 45 rpm records were available; they were cheap and affordable, and there were smaller, portable record players too.
Just about every city was starting its own teen dance TV show, and by the late-50's teens got to see themselves on screen celebrating their culture. Most importantly, with so many people now going to high school, teens had their more time to themselves and away from adults. Malt shops, parks, "pinball joints" and "burger joints" gave them their own places to "hangout." They also had new ways to take their own music with them. More and more of them drove and cars now had radios.
Teens also had the little pocket transistor radios-their sounds could now be with them wherever they were. They became a force and a culture of their own, and Chuck fed into that brilliantly with songs such as Maybelline, School Days, No Particular Place to Go, Roll Over Beethoven and more. These were songs that directly reflected this particular generation's view of itself as new and special, and Chuck's rhyme-fueled musical storytelling painted pictures about their hopes, wishes, frustrations, and fantasies, all the while making them dance.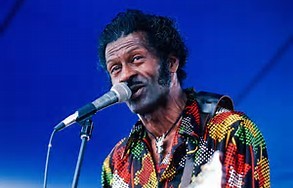 Chuck toured, played and recorded until just before his death. In 2016 he recorded his last album, Chuck, due to be released later this year. Decca Records recently released the first single from the album, Big Boys, which showed that even at 90 Chuck could still rock. For more than 60 years Chuck rocked, rolled, and at his best kept us all in touch with the beauty, joy and power of rock 'n' roll.
He was a great poet and a great musician. He will be rocking us and our offspring for decades to come. So Hail, Hail Rock 'n' Roll! And Hail, Hail Chuck Berry.
The Dukes are appearing at a couple of music festivals in the Philadelphia area this spring. For more information, click here: http://www.dukesofdestiny.com/
---
BACK IN THE DAY

:
Punk Rock vs. Disco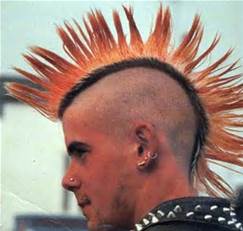 The Story of a Clash of Cultures in the Late 1970s
By Andrew Goutman
(November 27, 2016) In the midst of all those great rock acts of the seventies–Eagles, Billy Joel, Springsteen, Doobie Brothers, Bob Seger…the list goes on and on–there existed an undercurrent of musical insurgency that would end up defining the decade.
Especially during the second half of the seventies, two musical genres thrived as almost polar opposites. Punk rock and disco music would emerge to represent the existential collision of race, class and culture.
I was there to experience it all. I lived in both worlds…happily, I might add.
Punk Rock
Punk rock (or punk) began in the garage with an attitude. Punk pioneers sneered at FM-friendly, mainstream rock as commercialized, formulaic and timid. They yawned at the predictable verse-chorus love song with a middle eight guitar. Where was the rock 'n' roll?
Bands such as the Ramones, the Clash, Television, the Smiths, Minor Threat, Richard Hell and the Voidoids, the Dead Boys and the New York Dolls (their outrageous names helped define the genre) played with pent-up fury: sped-up tempo along with stripped down instrumentation; "fuck off" lyrics sung to maybe three power chords of guitar aggression. It was pure. It was mischievous. It was bad. We loved it.
Here's a perfect example, courtesy of YouTube:
From the Ramones to Green Day
Reluctant punk trailblazers the Ramones formed their band in 1974 in their native Queens, New York City. They were not related. Band members adopted stage names all ending with the surname Ramone. They were in the right place at the right time.
Starting with Dee Dee Ramone's signature rapid-fire shout of "1-2-3-4!" the Ramones played their songs very fast and very short; most were clocked at around two minutes. Their song titles, like "Gimme Gimme Shock Treatment," "Psycho Therapy" and "Blitzkrieg Bop" suggested a desire for some kind of apocalypse (or else sessions with a psychiatrist). The Ramones landed in a brand new music scene that was based in two legendary New York "new wave" nightclubs, Max's Kansas City and CBGB (ironically, it originally stood for "country, bluegrass and blues"). Everyone was making money.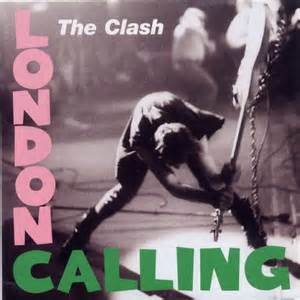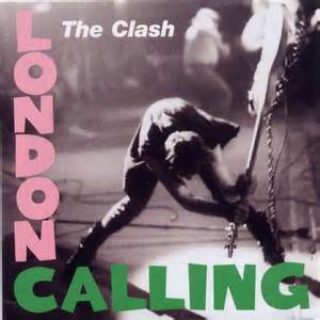 As the clock struck 1980, punk rock bands had become hitmakers: the Cars, Blondie, the B-52s and Talking Heads come to mind. The Clash's London Calling, a masterpiece by any genre, was being called "important" by rock critics.
In my opinion, the punk torch was successfully passed to the present in the form of Green Day. Since each original Ramone is now dead, their legacies are well-preserved with the supremely talented, recent rock hall-of-famers Green Day. Punk is in good hands.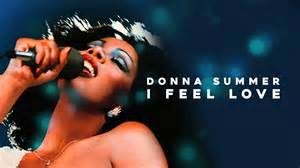 Dancin' Machine
Though I'm a dedicated rock 'n' roller steeped in the blues, I have extremely fond memories of disco: the music and the scene. Maybe it was because I had just returned from the Army overseas and was, uh, looking for romance. (If you can't find romance on a disco dance floor, you've got problems, buddy.)
I mentioned the music and the scene. Both were integral parts of disco music. Disco music itself was basically rhythm and blues (soul) with an occasional Latin salsa thrown into a mix that included soaring harmonized vocals, a lush orchestral background, a steady, pounding "four-on-the-floor" beat, but with an off-beat hi-hat pattern and syncopated bass. That's what got people moving on the dance floor. Electronic synthesizers found a home in disco music.
The early-'70s discotheques in New York and Philadelphia (the term in French is literally "library of phonograph records") had become a gathering place for an eclectic mix of black, Latino and openly gay club-goers. The DJ was central to this emerging dance culture, and created a dance floor dynamic that seemed to unite the diverse crowd.
The disco dance floor remarkably was a testimony to social progress. Of course, as we shall see, resistance always rears its ugly head.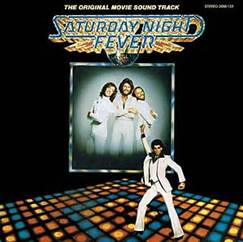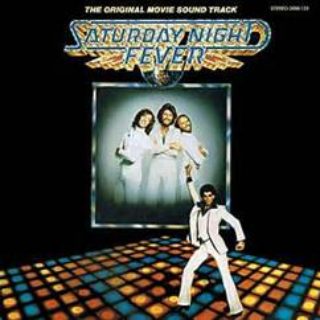 Disco's Last Gasp: The Bee Gees
From the orchestral grooves of Gamble & Huff's "The Sound of Philadelphia (TSOP)" through the great Donna Summer, KC and the Sunshine Band and Gloria Gaynor's anthemic "I Will Survive," disco had had a good run by 1978. Who would have thought that a trio from Queensland, Australia, whose lead singer sang in a hyper-modulated falsetto voice, would propel disco to unimaginable heights?
The Bee Gees–Robin, Barry and Maurice Gibb–were already pop hitmakers when entertainment mogul Robert Stigwood approached them with an idea for a soundtrack for what turned out to be the blockbuster movie, Saturday Night Fever. The band's signature song, "Stayin' Alive," was the second of six consecutive number one singles from the film. Here's a scene from the movie, courtesy of YouTube:

Rock Rebellion
Certain rock 'n' rollers were already regarding disco with a certain amount of dismay. With the notoriety of Saturday Night Fever, the contempt came out in the open through rock FM radio. It wasn't just the lack of electric guitars or squeaky-voiced pop singers that made rockers uneasy. The subtle reasons for the denunciations were racial, social and misogynistic (sound familiar?).
The heartland regarded discos as decadent urban havens for homosexuals and minorities of all stripes. Also, rock had up to this point had been a male preserve. Disco helped break that glass ceiling by featuring women such as Donna Summer, who had been performing in Europe to make decent money as an entertainer.
And then it all blew up.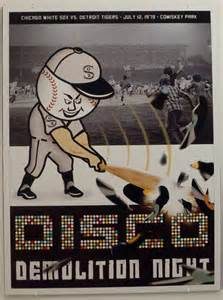 Disco Demolition Night
Chicago disc jockey Steve Dahl had it all figured out: the very existence of disco threatened rock 'n' roll. And, no, DJ Dahl wouldn't sit idly by and watch his world end as he knew it. He had a plan.
On July 9, 1979, Disco Demolition Night was held at Comiskey Park, the home of the baseball Chicago White Sox. The owner of the team, Mike Veeck, allowed Dahl to blow up a bin full of disco records in centerfield between games of a twinight doubleheader.
Dahl's listeners were allowed admission into the game for 98 cents if they brought a record to be destroyed. What could go wrong?
Game attendance, announced as 47,795, was closer to 60,000. A player remembered, "people brought ladders. They were climbing in from the outside. It was like a riot."
A riot indeed. After the records were blown to bits (an estimated 20,000), fans en masse charged the field and tore up the sculpted grass and base paths. The pitching rubber, the bases and home plate were all taken as souvenirs.
The White Sox were forced to forfeit the second game of the doubleheader.
And so went the end of the disco era.
Coda
So, who won the war?
I've already covered punk rock's continuity.
Disco music never really died. it evolved into producer-oriented pop music and Electronic Dance Music (EDM), which makes some original disco songs sound like jam sessions.
Before you take sides, please understand this: Both punk rock and disco draw from the same black musical roots. Just ask Elvis. Or the Beatles.
It's like the Hatfields and the McCoys discovering they come from the same great-grand-parentage.
---
The Wizard of Oz on TV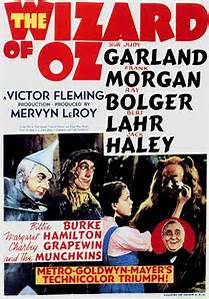 The Movie Premiered Before Our Time, but Television Sparked a Childhood Endearment

By Andrew Goutman
---

(February 26, 2016) What started out as a routine business deal between two entertainment companies turned into an much-anticipated family event that was cherished by millions.
Memories of my annual viewing of The Wizard of Oz still give me a warm feeling. It never got old for me. I still love the color, the songs and the characters. The movie event often occurred between Thanksgiving and Christmas…adding to the magic of the holiday.
People don't realize that it took The Wizard of Oz-creators MGM over 20 years to earn its money back. Throughout its theatrical release starting in August 1939, the movie lost about $1 million. In the book The Making of the Wizard of Oz, author Aljean Harmetz parsed the deal: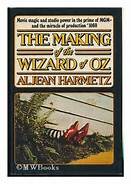 This was the result of more of a series of accidents than any grand design. In 1956, CBS tried to lease Gone With the Wind from MGM for $1 million. MGM refused. As an afterthought, CBS made a $225,000 offer for The Wizard of Oz [per year, as it turned out]. MGM agreed and gave CBS an option to broadcast the film annually. Without the once-a-year repetition on television as a special, the film would not have been seen enough times for a new generation to become aware of it. Nor would it have become an event than just another movie.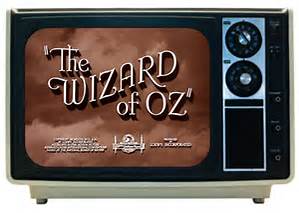 The TV Premier of 'Oz
The first telecast of The Wizard of Oz took place on November 3, 1956, as a feature of the Ford Star Jubilee. The usually 90-minute Jubilee was expanded to two hours to accommodate the entire movie: the first Hollywood film to be shown uncut on a television network. But even with commercial breaks, the network came up short of time. And so the 1956 telecast had hosting segments that featured Bert Lahr, who played the cowardly lion; and 10-year-old Liza Minnelli.
The film skipped two years. But beginning in 1959, The Wizard of Oz became an annual television tradition, with yearly broadcasts until 1991. For some reason, it was not shown in 1963.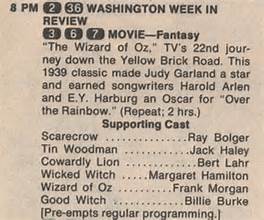 Of course you remember that the movie was shot in both black-and-white (the Kansas sequences) and what passed for Technicolor in those days. CBS chose to telecast The Wizard of Oz in color (paid for by its sponsors) even though very few people owned color TV sets in 1956.
Aside from its brand-enhancement sway for the Tiffany Network, The Wizard of Oz was a ratings powerhouse for CBS. In its 1956 television premier, the movie earned a 33.9 rating and a 52.7 audience share. Between 1960 and 1968, The Wizard of Oz beat out various Disney specials that ran opposite it. In 1966 it ranked number one in the ratings for the week it was shown. In 1983, on the 25th anniversary of its prime-time network showing, The Wizard of Oz was still strong enough to gain a 49 percent audience share. Those are Super Bowl numbers.
The Wizard of Oz was the Super Bowl of its time.
---
Philly Mob Has Seen Better Days
By Andrew Goutman
Or Maybe They're Just Staying Out of the Headlines
(June 25, 2015) Last year, for the first time in contemporary Philadelphia mob history, a sitting reputed mob boss stared down a multi-count racketeering indictment and was allowed to go home.
Joseph "Uncle Joe" Ligambi, reputed boss since 2001, was acquitted of five of the nine counts he faced. A federal judge dismissed the remaining charges, perhaps noting that the jury had voted 10-2 in favor of acquittal. None of the federal charges included murder or violent crimes.
"The jurors were looking for dead bodies," explained one assistant prosecutor, "and there weren't any."
Who's Boss?
"Uncle Joe" is said to be puttering around his South Philly home. He of course denies that he yearns for the good old days. That's a smart move on his part. With the "mix of sophisticated investigative techniques, ever-present electronic surveillance and a multi-pronged RICO law," the job of Philly mob boss almost always ends up very badly. A brief history of Philly bosses:
Angelo "The Docile Don" Bruno (1959-1980) – Murdered while sitting in his car.
Phil "Chicken Man" Testa (1980-81) – Died in an explosion on his front porch. Yes, the Bruce Springsteen song.
Nicodemo "Little Nicky" Scarfo (1981-1990) – Will die in prison.
Giovanni "Homicide John" Stanfa (1991-1994) – Will die in prison.
Ralph Natale (1994-1998) – Government informant; witness protection program.
Joseph "Skinny Joey" Merlino (1999-2001) – Just released from an 11-year prison term. Living in Florida.
If Ligambi is indeed "retired" and Merlino is not "calling the shots" from Florida, as is wildly speculated, just who is running the Philly mob? A recent article in Philly.com narrowed it down to three aging mobsters: Steve Mazzone, Skinny Joey's underboss; John "Johnny Chang" Ciancaglini, a long-time mob soldier with deep family ties in the Philly underworld; and Phillip Narducci, a Scarfo soldier who just completed a 25-year prison stint.
No one really knows who's boss. Except for maybe these guys:
No Omerta
We've all read about the dramatic diminishing of Italian organize crime. The causes make sense: Too much money-grabbing, too little planning. Flashy mob "personalities" attract surveillance. A long line of government informants. Other ethnic groups competing for the same pie.
Ethnic assimilation also plays a part:
Simply put, the best and the brightest of the Italian-American community here and in most other cities have become doctors, lawyers and educators. Two generations into mainstream America and the mob is scraping the bottom of the gene pool. That's one of the reasons it's all come apart.
Mob Dysfunction: Exhibit A
While "Uncle Joe" and his confederates were on trial in 2012, a mob hit went down on a sunny December day in South Philadelphia. Gino DiPietro was allegedly shot by Anthony Nicodemo, 42, a reputed member of the Ligambi organization. Nicodemo was arrested 30 minutes after the mid-afternoon hit. How did that happen?
Nicodemo used his own vehicle for the hit, an SUV filled with Christmas decorations, which was easily identified by eyewitnesses.
Nicodemo drove straight home, a mere five blocks from where the hit occurred.
He left the murder weapon in the car.
Nicodemo is awaiting a retrial for "one of the stupidest hits ever," according to a police investigator. His first was declared a mistrial due to alleged jury tampering.
To get a sense of what life is like for the contemporary wiseguy, look no further than the trials and tribulations of Nicky Scarfo, Jr. His father was of course the "Little Nicky" who ran the Philly mob (some say into the ground) during much of the '80s.
Scarfo, Jr., or "Junior," is awaiting sentencing for his role in looting a Texas mortgage company called FirstPlus starting in 2007. Junior, 51, was convicted of taking "behind-the-scenes control of FirstPlus [and] help facilitate the siphoning of more than $12 million out of the company's coffers through bogus business deals, inflated consulting contracts and exorbitant purchases and expenses."
This was by no means Junior's first brush with the law. Here's a thumbnail sketch of the trials and tribulations of Junior:
1989 – Junior was shot eight times while dining at a South Philly restaurant. Incredibly, he survived. Rumors pointed to Skinny Joey, but no one was ever charged.
1990 – Arrested on racketeering charges. Pled guilty and sentenced to seven years. Released in 1996.
1996 – Pled guilty to an illegal weapons charge. Jailed for 18 months.
2002 – Convicted for illegal gambling and loansharking. Sentenced to 33 months. Released in 2005.
I'm no boy scout, but if there was ever a testimony to the virtue of honest work, this is it.
---
The Blues Had a Baby and They Named it Rock 'n' Roll
Many Rock Songs Pay Homage to Elegantly Simple 12-Bar Blues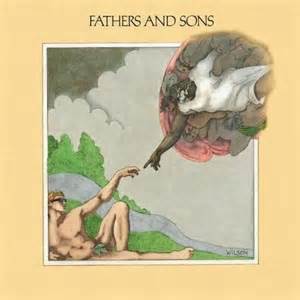 'Sweet Home Chicago' Ground Zero for Great Blues Migration
By Andrew Goutman
(June 9, 2015) For the record: A good percentage of rock and pop songs performed and recorded over the past several decades is musically based on a simple chord structure that finds its roots in African-American music we know as "the blues."
The 12-bar blues is one of the most ubiquitous chord progressions in popular music. It is based on the I, IV and V chords of a key, any key…12 bars to a measure. It is a simple, yet logical formula that sailed to America on slave ships, and found comfort on plantations in the deep south. Eventually, it found its way north.
Examples of 12-bar infiltration into rock and pop music abound and delight. Bill Haley's 1954 classic "Rock Around the Clock" is 12-bar blues. Little Richard's "Tutti Fruitti" and ZZ Top's "Tush" both qualify.
Led Zeppelin's celebrated first album carried two blues standards, "You Shook Me" and "I Can't Quit You, Babe." Both were penned by the famed "songwriter of the blues," Willie Dixon.
The most successful song writing duo in rock history, John Lennon and Paul McCartney of The Beatles, leaned heavily on the 12-bar structure in songs such as "Can't Buy Me Love," "Day Tripper" and "Birthday."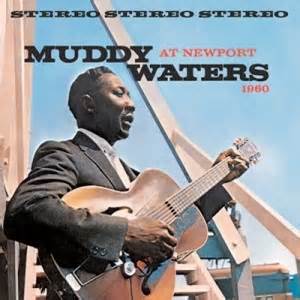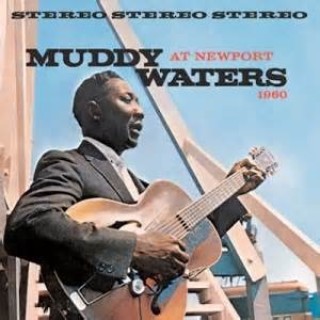 In the early days of rock 'n' roll, many country-influenced musicians like Bill Haley stood out from the crowd by making the transition from "ballads to boogie." Hip-swiveling Elvis Presley burst out of the Sun Studios in Memphis in 1955 with a song titled, "That's All Right." That song was written by Arthur "Big Boy" Cruddup who, 10 years prior, was the first blues performer to hit the Billboard R&B (then called "race") charts.
Muddy Waters
As a princely practitioner of Mississippi delta blues, McKinley Morganfield chose an appropriately "delta" stage name: Muddy Waters. In May 1943 Waters boarded an Illinois Central train destined for Chicago. Muddy Waters, well-known in the bars and juke joints along Highway 61 in Mississippi, was just another migrant black southern blues musician trying to gain a foothold in the big city.
Eventually, Muddy wrote or made famous such songs as "Mannish Boy," (Paul Butterfield, John Mayer) "I'm Ready," (Aerosmith, George Thorogood) Rollin' & Tumblin'" (Cream, Bob Dylan) and "(I'm Your) Hootchie Kootchie Man" (Jimi Hendrix, Allman Brothers) that endure as rock standards.
The great Robert Johnson helped teach guitar to Muddy Waters, but Johnson died too young to fulfill his Chicago yearning. Here's one of his few recordings:
'Sweet Home Chicago' – The Great Migration
They say the Illinois Central railroad brought the blues to Chicago. Between 1940 and 1950, Illinois Central trains bound for Chicago mainly originated in New Orleans. Travel time to Chicago varied, of course, depending on where you boarded. Trips took up to 24 hours. In 1940 fares were $16.95 from New Orleans, $15.35 from Jackson, MS and $11.10 from Memphis. One way.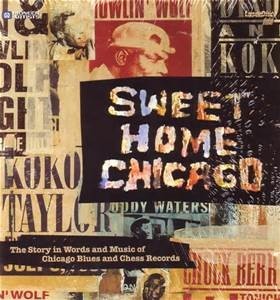 For many southern blacks, Chicago was already somewhat familiar due to a newspaper that was widely read in many black communities throughout the country. The Defender, Chicago's black newspaper, was "actually exhorting Southern blacks to leave the farms and make Chicago their home." It didn't take much to convince a large number of poverty-stricken musicians to board that train. After all, Chicago was known as a "wide-open town."
But who would listen to their music once they arrived?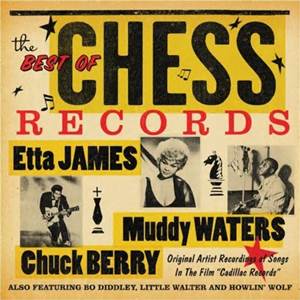 Chess Records
The brothers Chess, Leonard and Phillip, were Polish immigrants who arrived in the US on Columbus Day, 1928. They settled in Chicago and asserted their entrepreneurial talents in a variety of ways, including owning a few nightclubs. The brothers were stirred by the skill and popularity of their black nightclub performers…and astounded by the fact that no studio seemed to want to record their songs. Well, they would.
A performer named Lazy Bill remembers, "When I first saw Leonard Chess in 1946, he had a tape recorder no bigger than that, going around from tavern to tavern looking for talent."
The Chess brothers bought a record company in 1947 called Aristocrat Records, and in 1950, hung their own shingle. They moved into a shiny new recording studio on Chicago's south side, immortalized by The Rolling Stones song, "2120 South Michigan Avenue." (Leonard's son, Marshall Chess, would manage the Stones when the group broke free of London Records and signed with Atlantic in 1971.)
Blues-Rock Triumvirate
Chess Records took its place in the rhythm and blues pantheon along side Ahmet Ertegun's Atlantic label and Sam Phillips and his Sun Records, home (for a while) to Elvis Presley. Atlantic Records recorded Ray Charles's groundbreaking 1959 single, "What I Say," with its sexually-charged call-and-response and its "bob shoe bop" choral background that would be imitated by The Beatles and white garage bands everywhere.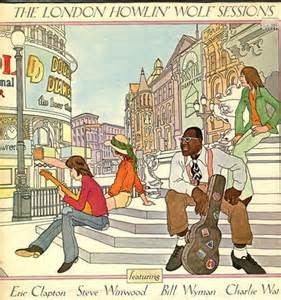 Blues Revival
Fast forward to the year 1971. The blues revival in the sixties had not only upheld the notion that blues music was at the core of rock 'n' roll…but it also gave blues stalwarts like Muddy Waters, Willie Dixon, Little Walter and Otis Spann a little bit of fame and fortune. It's hard for me to think of anything more well-deserved.
Blues bands led by white musicians, especially recent Rock Hall of Fame inductee Paul Butterfield, evolved from novelty acts into rock's mainstream.
Howlin' Wolf Comes to London
The legendary bluesman Howlin' Wolf, real name Chester Arthur Burnett, Mississippi born and bred, possessed a song catalogue that was tailor-made for blues-rock neophytes: "Wang Dang Doodle" (Elvis Presley), "Back Door Man" (the Doors), "Spoonful" (Cream), "I Ain't Superstitious" (Jeff Beck) and "Killing Floor" (Electric Flag).
Along with Marshall Chess, Cream guitar great Eric Clapton organized a London recording session for the great Howlin' Wolf: he recruited the Rolling Stones rhythm section Bill Wyman and Charlie Watts, Ringo Starr and keyboardists Ian Stewart and Stevie Winwood.
Released in 1971, Howlin' Wolf's London Sessions was one of the first "super session" blues-rock albums. There would be many more to come.