ARIZONA
Solar Faces Second Hurdle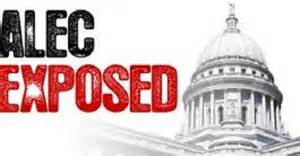 (May 28, 2014) You'd think that in a state where there are anywhere between 264 and 313 sunny days per year (depending on where you live, of course), the prospect of installing solar panels would be a no-brainer antidote to rising utility bills. Not only would you be saving money, you'd be giving excess energy back to the utility grid.
It's a win-win situation…but only in a world that is not tyrannized by fossil fuel magnates Charles and David Koch and the conservative American Legislative Exchange Council (ALEC). Motivated by blatant self-interest, ALEC and the state's largest utility has yet again endeavored to force Arizona's solar customer to pony up a "tax" for their rectitude in harnessing cheap and efficient renewable energy. Last November, Arizona became the first state to charge customers a $5 a month surcharge for installing solar panels. The $5 amount was a compromise; the utility wanted to add $100 to a solar user's monthly bill.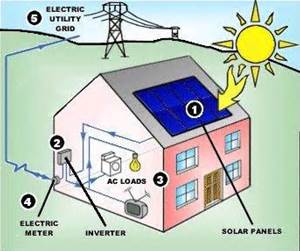 Arizona is one of 43 states that allows public utilities to purchase excess power generated by solar users. This practice, called net metering, "essentially runs electric meters backward when power flows from rooftop panels into the grid, giving consumers a credit for the power they generate but don't use." Utilites were having none of that. A report by the lobbying Edison Electric Institute stated that net metering would "put a squeeze on profitability," and warned that "it may be too late to repair the utility business model."
The Second Hurdle
Now comes another round of bad news for Arizona solar customers. A new, creative interpretation of Arizona state law could force solar users to pay property taxes on leased solar panels. In a state of 20,000 solar customers and growing, an estimated 85 percent who lease their solar installations could pay an additional $152 per year. The reasoning by the Arizona Department of Revenue: "Leased panels are more like merchant power plants and should pay property taxes like them." That just speaks for itself, doesn't it?
ALEC has mobilized a coalition of fossil fuel companies and conservative activists to penalize homeowners who install their own solar systems. In the fight over solar incentives and deregulating the utility market, "ALEC has worked to dismantle clean energy laws in multiple states and has specifically identified net metering as a policy it intends to target this year, referring to homeowners with their own solar panels as 'freeriders on the system.'"