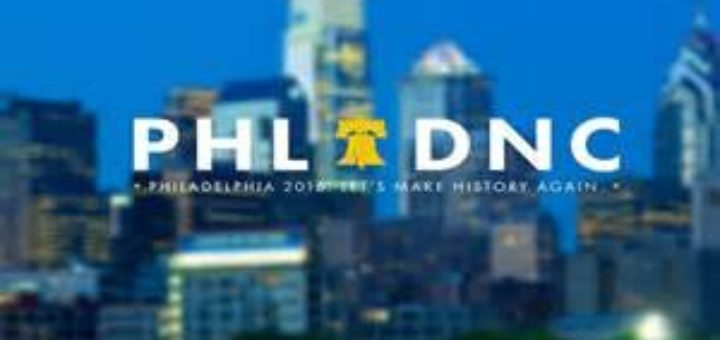 Here's Your Guide to Progressive Events Outside the Democratic Convention Site
Plan to be in Philly for the big convention? Well, unless you're a delegate, elected official, a celebrity or member of the press, there's virtually no chance you'll gain access to the convention floor at the Wells Fargo Center in South Philadelphia.
Not to worry. There'll be plenty of activity for progressive folks outside of the convention site. In fact, the daily fare listed below can be experienced in its totality as a complete alternative convention (sans coronation). You might not see Hillary, but you will likely be enriched by meaningful dialogue and calls to action.
The list was compiled with help from our friends at Philly for Change.
Saturday, July 23, 10 am-9 pm:
DNC Freedom School, Arch Street United Methodist Church, 55 N. Broad St., Philadelphia
On its Facebook page, the group defines its mission: "Those preparing to protest at the DNC will come together in the spirit and truth of the 1964 Mississippi Freedom Schools. Protesters will be taught the spirit of resistance and the strategies of non-violent protest." The page suggests over 500 people attending, or interested in attending.
Sunday, July 24, 12 noon, convening at Philadelphia's City Hall:
March for Clean Energy
Activists will muster at noon and march to demand "Environmental Justice for All." Marchers will call for an end to America's reliance to fossil fuels and to pivot to clean renewable energy. A large anti-fracking group called InFRACKstructure will make its presence known. Here's the link to the group's website.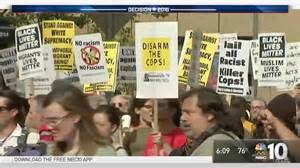 Monday, July 25, 3 pm & 5 pm:
March for Our Lives, Poor People's Economic Human Rights Campaign
The march, from City Hall to FDR Park, is being organized by Cheri Honkala, a well-known Philadelphia political activist (she once ran for sheriff). At the conclusion of the march at around 5 pm, the group will muster in FDR Park, which is in proximity to the Wells Fargo Center. There will be music and speakers, most notably Green Party presidential candidate Jill Stein. More information is here.
Monday through Wednesday, July 25-27:
Progressive Central in Philadelphia, William Way Center, 1315 Spruce St.
This is a three-day progressive alternative to the Democratic National Convention. Several members of Congress will speak: Tulsi Gabbard, Raul Grijalva (briefly in the running for vice president), Donna Edwards and Keith Ellison. The on-going discourse will be moderated by Andrea Miller and noted journalist John Nichols. You can check out their website.
Tuesday, July 26, 10 am:
Progressive leaders Pushing for Change, Ethical Humanist Society, 1906 South Rittenhouse Square
Scheduled speakers: Cong. Keith Ellison (D-MN); Helen Gym, Philadelphia City Council; Andrew Gillum, mayor of Tallahassee, FL; and Melissa Mark-Viverito, speaker of the New York City council. Order your ticket here.
Tuesday, July 26, noon – 2 pm:
Women Speak Out at the DNC, Broad Street Ministry, 315 S. Broad St.
Their Facebook event page is here.
Tuesday, July 26, 4 pm:
Calling on the DNC to End the Drug War and Legalize Cannabis, Municipal Services Building, 1401 JFK Blvd.
Here is their Facebook event page.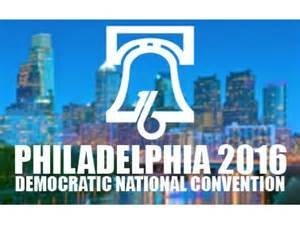 Wednesday, July 27, 6:30 pm:
Ride the DNC: Broad Street Bicycle Ride, N. Broad & Cheltenham Ave.
This is a 12.5 mile ride from the northern border of Philadelphia down Broad Street (the main north-south artery) all the way to the Wells Fargo Center in South Philadelphia. There's some sort of street party at the end of it. Please go to their Facebook event page.
Finally, during the vice president's and Hillary Clinton's nominating speeches, folks will be meeting at a friendly Center City bar called Franky Bradley's, 1320 Chancellor St. Facebook event pages are here and here.
Have fun!