The Jefferson Starship Enterprise
By Andrew Goutman
Jefferson Airplane's departure from its psychedelic roots was not a charted course.
Jefferson Airplane's musical prominence in the psychedelic sixties  is perhaps best epitomized by the song "White Rabbit," off their 1967 break-out album Surrealistic Pillow.
The album was the Airplane's ticket to join the Grateful Dead and Janis Joplin's Big Brother & the Holding Company in establishing a new, exciting psychedelic "San Francisco sound."



The Airplane's founders, Marty Balin and Paul Kantner, had just hired a new singer.  Grace Slick's voice was rich,  powerful, elastic and expressive. Her stunning beauty certainly didn't hurt.
Slick told an interviewer that "White Rabbit" was inspired by both the Alice in Wonderland tale and by listening to Mile Davis's Sketches of Spain while high on LSD.
Grace also alluded to  Ravel's "Bolero," with its insistent, almost militaristic rhythm as the song reaches its thundering peak, with Slick imploring, "Remember what the doormouse said, Feed your head, feed your head!"
Here is a serviceable lip-synched version, published by Munrows Retro and courtesy of YouTube:
Up Against the Wall
For two glorious years between 1967 and 1969, the Jefferson Airplane released a triad of albums that propelled them to the top of the rock world: the aforementioned Pillow, Crown of Creation (listen to Slick's artful rendering of "Greasy Heart") and Volunteers, in which the song "We Can Be Together" let loose the lyric, "Up against the wall, motherfucker," thereby confirming the Airplane's hard-fought artistic freedom.
And then it unraveled.
Booze, Drugs, Chaos
We'll skip the details of the substance abuse and personal conflicts that followed the Airplane's sixties triumph. A fault line developed in the band: in one corner, Kantner and Slick, Slick pregnant with child that she and Kantner would name China. Concurrently, lead guitarist Jorma Kaukonen and bassist Jack Casady formed Hot Tuna (the record company wouldn't clear the original name, Hot Shit) which became a viable enterprise.
Enter Starship
In February 1974, Kantner and Slick formed the Jefferson Starship that featured an Airplane alumnus Papa John Creach on violin. Marty Balin joined his Airplane comrades the next year and the band released the album Red Octopus that featured a Balin ballad, "Miracles" that actually went to #3 on the Billboard Charts.
It was a dramatic departure from the band's psychedelic days, but, hey, the times they were-a changin'! More hits followed even as Grace Slick took time off to deal with her alcoholism.



It was Kantner who started to publicly question the band's "singles-driven" focus. Kantner told a rock biographer: "I think we should all be terrible failures by trying to write pop songs all the time…the band became more mundane…and not quite as much of a thing to be proud of."
Paul Kantner put his money where his mouth was. Before he quit, he reached an out-of-court settlement with other band members to take the 'Jefferson' out of the name. The band was to be called Starship.
"We Built This City"
In 1985, Starship, the successor to the psychedelic rock band Jefferson Airplane, released a song titled "We Built this City" (…on rock 'n' roll). With a still spry Grace Slick fronting the band and the great Bernie Taupin of Elton John fame co-writing the lyrics, MTV assumed the song was destined for success and put it on heavy rotation.



Somehow, the song gained a hideous reputation. The magazine Blender and then Rolling Stone named "We Built This City" the worst song of the eighties. Significantly, Rolling Stone reported that the song's "winning" margin was so high that it "could be the biggest blow-out victory in the history of Rolling Stone readers polls."
Grace Slick (in 2002): "The Starship, I hated. Our big hit single, "We Built This City," was awful…I though I'd throw up on the front row, but I smiled and did it anyway.
"The show must go on."
---
When The Rolling Stones Crossed Over to Atlantic
The label switch came with a cast of characters: Ahmet Ertegun, Marshall Chess and Prince Rupert Loewenstein.
By Andrew Goutman
The first meeting between Atlantic records president Ahmet Ertegun and suitor Mick Jagger wasn't exactly what you'd call a summit.
Ertegun didn't have to guess that Jagger, whose band would be soon freed from its recording contract, was interested in Atlantic. Twice already, a Stones roadie had knocked on Ertegun's Hollywood bungalow  to tell him where Jagger was and how they could hook up. Tired and jet lagged, Ertegun failed to show up at either place.
The next night, a liaison was set for the Whisky-a-Go-Go. Ertegun tells According to the Rolling Stones:
I call ahead for a table…and Mick arrives at twelve-thirty…Mick sits down and starts telling me about their recording plans. He start talking and I doze off.  I remember this girl shaking me, going "wake up, wake up, it's Mick Jagger, he's telling you something important." Here he was telling me that The Rolling Stones had decided to sign with Atlantic Records, and I had fallen asleep.

As it turns out, my apparent nonchalance served me well. Mick loathes pushy people, and he loved the fact that I fell asleep in his face.



A contract was signed creating Rolling Stones Records, with Atlantic sole distribution partner. Ertegun gave the Stones a one million dollar advance for their first album on the Atlantic label: Sticky Fingers. Atlantic easily recouped the money and then some. But there were lingering issues Ertegun could not solve.
Give Me Shelter
Despite numerous recording achievements in the sixties, the Stones were practically broke when they met with Atlantic, the result of its catastrophic management deal with Allen Klein. You can read my account of it here.
To summarize, Klein gained control of the Stones' publishing company, Nanker Phelge, and accordingly owned the rights to all of the Stones' songs recorded during their tenure with Decca/London Records. On July 31, 1970, the contract expired. Mick Jagger explained the break-up:
It was for songwriting royalties that [Klein] owed Keith and me from 1965 onward. I wasn't particularly happy about [surrendering ownership of the original songs]. I just wanted to get rid of him. He's just living off us…It's pretty pathetic.
The Rolling Stones needed conscientious financial management. Enter Prince Rupert Loewenstein.
"Rupie the Groupie"
Spanish-born Prince Rupert Loewenstein was scion to two royal houses in Bavaria, Germany. His partial Jewish lineage was probably a factor in Prince Rupert and his mother moving to England in 1940. There, he attended the finest schools and went to work as a stockbroker in 1963.



Prince Rupert met Mick Jagger in 1968 through a mutual friend, and was put to work straightening out the band's tortured finances. It was Prince Rupert who made the Stones rich by encouraging them to consider tax advantages in any decision on where to live, rehearse and perform. His advice took the Stones to the south of France and to Muscle Shoals, Alabama. He had kind words about the Stones' new label:
The joy of working with Atlantic after the band's sad experiences with record companies and managers in the 1960s had been enormous. [Ahmet Ertegun's] wisdom and enthusiasm were of great help to the band in their new recording career.
Rolling Stones Records
Before becoming founding president of Rolling Stones Records, Marshall Chess worked for his father Leonard and his Uncle Phil for 16 years at the iconic Chess Records in Chicago, home  to just about every blues recording artist who ever lived. (You can read my profile of Chess Records here.)
Chess recounted his first contact with the Stones:
In the spring of 1964 [Stones' manager] Andrew Oldham contacted me at Chess Records. Andrew wanted to know if the Stones could come to Chicago and record in our studios.
That makes perfect sense. The Rolling Stones first allegiance was to the blues. When Chess Records closed its door in 1969, heads naturally turned to Atlantic.



Marshall Chess made contact with Mick Jagger in London and was invited to his house. Chess:
While we talked, [Jagger] danced to Clifton Chenier's "Black Snake Blues." He told me the Stones wanted to start a label. I told him I had to know in two weeks or I was going to start my own label. Astonishingly, on the fourteenth day, a telegram arrived and the adventure begun.
The adventure ended for Marshall Chess in 1977. He cited the constant presence of drugs.
Sticky Fingers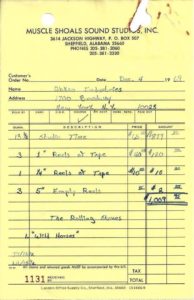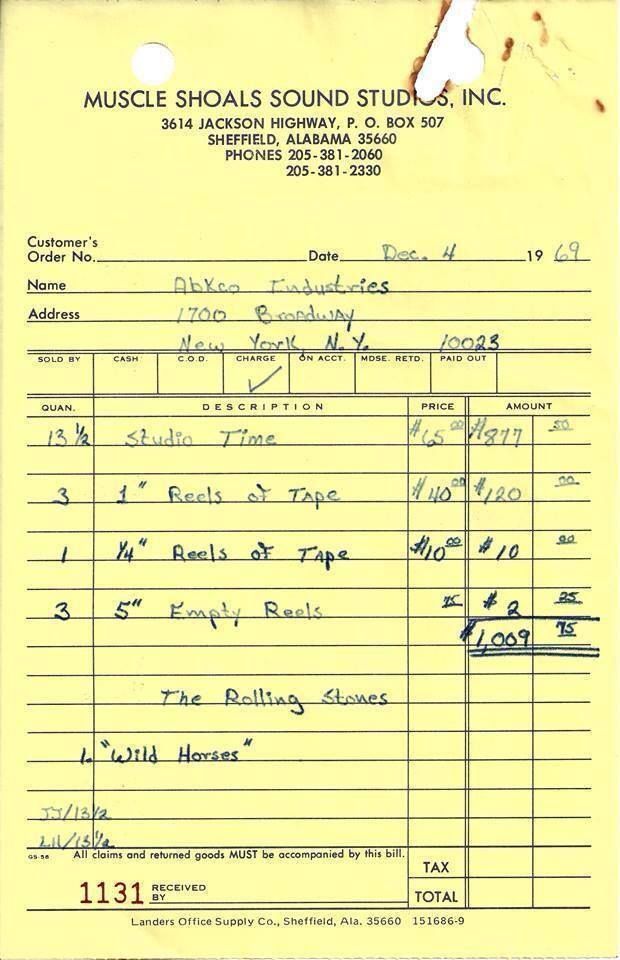 Ahmet Ertegun's belief in The Rolling Stones was amply rewarded when Sticky Fingers became the first Stones' record to go number one on both the US and British album charts. The song, "Brown Sugar" climbed to number one in the US.
The euphoria of success couldn't even be diminished by the fact that two songs written under Allen Klein's thumb–"Brown Sugar" and Wild Horses"–were half his.
We went to Alabama and played at the Muscle Shoals studio. That was a fantastic week. We cut some great tracks…"You Gotta Move," "Brown Sugar" and "Wild Horses." The Muscle Shoals studio was very special…where drums were on a riser high up in the air. I placed my drums in the place where Ronnie Hawkins used to have his kit.
---
Aretha Franklin Found Greatness with Atlantic R&B Pioneer
Atlantic Records producer Jerry Wexler's breakthrough: Let Aretha be herself.
By Andrew Goutman
As the old saying goes, there are no guarantees in life.
Nobody just happened to crown Aretha Franklin, who sadly left us last week, "The Queen of Soul." She paid her dues and got a lot of help along the way. Especially helpful was a self-described Jewish ageless hipster and one the great pioneers of African-American music in the 20th century. We'll meet him in a moment.
Columbia Records
Believe it or not, Aretha Franklin was a veteran recording artist before she made her sensational break-out album, I Never Loved a Man (the Way I Love You). When she turned 18, Aretha spurned Motown and moved to New York City to find fame and fortune as a vocalist.
It seemed like a good decision. Columbia was perhaps the top imprint in popular music and had recently signed a very young Bob Dylan. But by 1966, commercial success eluded Aretha as Columbia producers restlessly positioned her songs on the Pop and even Easy Listening charts.



Legendary Columbia producer John H. Hammond candidly admitted that Columbia did not understand Franklin's early gospel background and failed to bring that aspect out during her tenure there.
In November 1966, Aretha Franklin signed with Atlantic Records. It was like catching lightning in a bottle.
Jerry Wexler
Jerry Wexler made a very important contribution to popular music (not to mention civil rights) before he even got in the business. In June 1949, Wexler was a reporter and editor for Billboard Magazine, which of course specialized in charting genres of music. Wexler was offended by the label Race Records and came up with a new designation of primarily African-American music: Rhythm & Blues. Jerry Wexler coined the term.



"It was a label more appropriate to more enlightened times," he said.
By 1953 Wexler was a partner in Atlantic Records. With brothers Ahmet and Nesuhi Ertegun, Atlantic was poised to be a force in the recording industry. Ahmet Ertegun surrounded himself with The Rolling Stones and Crosby, Stills & Nash. Wexler headed south.
Muscle Shoals, Alabama
The unlikeliest town to become a musical oasis–Muscle Shoals, a speck in Northern Alabama– was home in the sixties to Rick Hall, who operated FAME Studios. Born into extreme poverty and abandoned at the age of five when his mother became a prostitute, Hall had big dreams: He wanted to record black music, no small feat for a white man in Alabama.



Hall's house band was the Muscle Shoals Rhythm Section, nicknamed, the Swampers, to reflect their "funky, soulful, Southern swamp sound."
Stax No More
In Atlantic Records' New York City office in 1966, Jerry Wexler was bowled over by a song on the radio by Percy Sledge, "When a Man Loves a Woman." The song was recorded somewhere in Alabama by a producer named Rick Hall. Atlantic quickly secured the rights to distribute the song.
Wexler's courting of Muscle Shoals came on the heels of Atlantic's separation from Stax Records in Memphis, with its superb house band that included Booker T. Jones and Steve "The Colonel" Cropper. Wexler needed new blood and looked to Rick Hall and his Swampers for quality recordings.
Convergence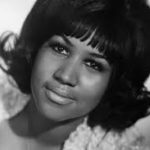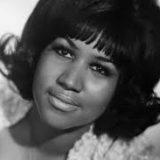 As Aretha Franklin traveled to Muscle Shoals for her recording sessions in January 1967, Jerry Wexler was learning a different way of making records: "More organic and improvised than the pressured, pre-written approach of a New York studio." There were fewer boundaries. The stars were aligned for Wexler's greatest triumph.
Wexler knew all about Franklin's Columbia misadventure. As he watched Aretha audition, Wexler asked Franklin to "drop the Judy Garland cabaret act." As Wexler probed Aretha's comfort zone, he learned that she sat at her piano when she sang at her church. Well, Wexler, suggested, sit at your piano…and focus on your natural, church-trained way of singing.
You could reckon that Jerry Wexler "took her to church, sat her down at the piano, and let her be herself."
Triumph
The song, "I Never Loved a Man (the Way I Love You)" was recorded on January 24, 1967. A song penned by Otis Redding, "Respect," was recorded on February 14, 1967. Here is a video of "Respect" with an interesting graphic montage, published by Tatan Brown and courtesy of YouTube:
Otis Redding always maintained half-joking, "this girl, a good friend of mine, took my song away from me."
By my account, that's not totally accurate. Aretha didn't just "take" the song; she reversed it from a song about a man expecting obedience from a woman to a song about "what she and hers were owed."
Aretha Franklin was just being herself.
---
Arena Superstar Billy Joel Looks Back Fondly on Writing and Recording
Joel on long-time producer Phil Ramone: "He was the king."
By Andrew Goutman
Among legacy rock stars and bands still performing, Billy Joel is hard to categorize.
His artistic career is neatly divided into two sections. In the first part, Joel wrote and recorded a multitude of songs that scalded the parts of our brains that trigger musical pleasure. Some would insist it was he who wrote the songs that makes the whole world sing. The SOLD OUT signs at his stadium concerts make this very persuasive.
Then, in 1993, Joel stopped recording. Purposely. And never returned. The many reasons for that are scattered throughout rock folklore and not recounted here. Joel gets the last word below.
The Artist and the Producer
In Joel's recording heyday, when The Stranger and 52nd Street became milestones in the evolution of popular music, Joel was lucky enough to have a kindred spirit to take command.



Billy Joel and Phil Ramone join a long line of successful artist/producer pairings: The Beatles and George Martin. Quincy Jones and Michael Jackson. U2 and Brian Eno. Brendan O'Brien with both Pearl Jam, and later, Bruce Springsteen.
Phil Ramone
Phil Ramone was born Phillip Rabinowitz in South Africa in 1934 (he died in 2013). He grew up in Brooklyn as a musical prodigy, mastering the violin by age 10 and later at the Julliard School.
In 1958, five years after he became a naturalized citizen, Ramone founded A & R Recording with then business partner Jack Arnold (thus the "A" and the "R"). In the studio, Ramone "quickly gained a reputation as a good sound engineer and music producer, in particular for his use of innovative technology."
Ramone's first commercial venture in the rock world was producing Paul Simon's Still Crazy after all These Years in 1975. Two years later, Ramone began a collaboration with Billy Joel. Their first album together, The Stranger, yielded seven radio-worthy hits, including the wedding standard, "Just The Way You Are."



Phil Ramone's and Billy Joel's partnership continued through the '70s and '80s with a string of consequential albums. Ramone dabbled with other musical genres on the side, working with the likes of Frank Sinatra, Barbara Streisand, Ray Charles, Carly Simon and many others.
He is credited with surreptitiously recording Marilyn Monroe's lusty birthday greeting to President John F. Kennedy, "Happy Birthday, Mr. President," at Madison Square Garden on May 19, 1962.
In His Own Words
In an April 3, 2013 interview with Rolling Stone, Billy Joel paid tribute to his mentor, fierce advocate and friend:
I first met Phil Ramone when I played Carnegie Hall in 1976…I was trying to find somebody to produce my next album…There used to be an Italian restaurant across the street called Fontana di Trevi…and I had dinner with Phil there. It was really the inspiration for "Scenes From an Italian restaurant."
Bill Joel had no interest (at that time, of course) to be a solo act. He basically asked Ramone to find that sweet spot between piano-based melody and rock band attitude (this from a guy who produced Barbara Streisand). From Rolling Stone:
I wanted to work with my own band. I had a good road band for a couple of years…and we were killing it. We were an opening act for everyone–The Beach Boys, The Doobie Brothers, Olivia Newton-John…

Then I met Phil Ramone and everything changed. He loved the energy we put on stage. He loved the rough edges. He liked that we were rock & roll animals. ..It was the right feeling. Phil said to me 'I think you should work with a band.'
The Stranger
Here's is Billy Joel performing The Stranger live in 1977, video published by Bill Joel and courtesy of YouTube:
There are so many great Phil stories from the recording of The Stranger. In the title song, I felt it needed some kind of introduction, a kind of French theme, like the "Umbrellas of Cherbourg" kind of sound.

I'm in the studio and I'm playing the chords on the piano. The second time, I start whistling, just to show what I want another instrument to do. I whistle the whole thing and ask Phil, 'so what should the instrument be?' And he looks at me and goes, 'you just did it.'  I'm not the greatest whistler in the world…but I listened back and I went, 'holy shit, he's right!'
No Longer a Songwriter
With no albums since '93, Billy Joel insists that original music still swirls around his head. It's just in a different form. He explains:
I never stopped writing music. I'm just writing a different kind of music now. I'm writing instrumental music and thematic music.  I stopped writing songs in the early nineties. I'm not really interested in songwriting these days. I'm interested in music writing.  To what end, I really don't know. It may end up being a movie score, some of it could be symphonic…I'm more comfortable with an abstract form of writing.
I hope we get to listen to it.
---
Joni Mitchell Is Doing Fine, Thank You
"I sing my sorrow and I paint my joy." Seven enduring essentials about Joni Mitchell.
By Andrew Goutman
In a respite from the constant scuttlebutt concerning Joni Mitchell's alleged declining health and monastic lifestyle, a celebration took place this past weekend.
The Canadian city of Saskatoon, Joni's adopted hometown, announced an "overdue" recognition of the local musical legend by naming a river walk in the center of town Joni Mitchell Promenade. The naming ceremony and the unveiling of a plaque happened last Sunday, June 10.
Joni watched a live stream of the event at her Los Angeles home. Lifelong friend Sharolyn Dickson was there on her behalf.
The CBC Interview
In the spring of 2013, Joni granted a lengthy interview to Jian Ghomeshi of CBC news: The National, a Canadian Broadcasting program. Joni was interviewed in the comfort of her California "hacienda" and she was both relaxed and feisty, guarded and outspoken. Here is a manageable 16 minute excerpt, copyright CBC and courtesy of YouTube:
Seven enduring essentials about Joni Mitchell:
1. Her Health
The old saying, "what doesn't kill you makes you stronger," surely applies to Joni Mitchell. At age nine, she contracted polio in an epidemic and spent weeks in isolation, singing at the top of her lungs. Joni recovered from polio with a renewed resolve to explore her creative talent.



On March 31, 2015, Mitchell was found unconscious in her LA home. As expected, the internet howled with rumors and there was speculation that she was in a coma. That turned out not to be true, but her speech and mobility took a hit.
It was confirmed Mitchell suffered a brain aneurysm. But she's back on her feet. She's started to make public appearances, most recently to visit old friend and lover James Taylor backstage at the Hollywood Bowl on June 1, 2018.
Joni still smokes.
2. Oh, Canada
Two years after her polio ordeal, Joni moved with her family to Saskatoon, Saskatchewan, and to this day she calls it her hometown.
Mitchell divides her time between Los Angeles and her 80 acre country home in Sechelt, British Columbia (BC). She famously said in 2006, "LA is my workplace, but BC is my heartbeat."
3. Her Painting
I have always thought of myself as a painter derailed by circumstance."
–Joni Mitchell
That's Joni's artwork on most of her albums.  Her devotion to painting is rooted in her awe of Van Gogh and Matisse and her sweet memories of the prairies of rural Canada. She told the Toronto Globe and Mail, "Because I am so busy and I think of myself as a painter, I desperately guard the time I have to paint. Because painting is obsessive, I forget to eat. I forget to sleep. It's not like it's a voluntary thing. I'm driven to paint."
4. Her Daughter
Joni got pregnant by an ex-boyfriend from Calgary in late 1964. At that time in Canada, "the pill" was unavailable and abortion was out of the question. Quietly, without her family's knowledge, she gave birth to a baby girl in February 1965. Unable to care for her, Joni placed her daughter, Kelly Dale Anderson, up for adoption.



Mitchell makes tender reference to motherhood in the song, "Little Green," off her 1971 album Blue. Here she is singing the song at the Cafe Au Go-Go in New York City in 1967. The video is published by Victor Hageman, copyright unknown, courtesy of YouTube:
Joni and daughter were famously united in 1998. Kelly lives in Toronto with two children of her own.
5. Hejira
Joni Mitchell's 1976 album Hejira was a critical breakthrough, more experimental, though not as "radio-friendly"  as her earlier smash hits. (The Hejira song "Amelia" is my personal favorite.)
Remarkably, Joni wrote most of the songs while driving alone, guitar in tow, from Maine back to California. That is the reason why there are no piano-based songs on the album. Perhaps being alone with your songs for days makes them more uniquely yours. Joni said as much in 2006: "I suppose a lot of other people could have written a lot of my other songs, but I feel the songs on Hejira could have only come from me."
6. Jazz & Mingus
Growing up in Canada, Joni's most treasured album was titled The Hottest New Group in Jazz. She remembers, "So I saved up and bought it at a bootleg price. I consider that album to be my Beatles."
Around 1978, after the release of her Don Juan's Reckless Daughter,  Joni got word that Charles Mingus, the great jazz bassist, bandleader and composer, wanted to work with her. It made sense: Mitchell's jazz proclivities were clearly emerging, especially in the song, "Paprika Plains." They began collaborating on an album, but Charles Mingus died before its completion.



Mitchell finished the tracks and the album Mingus was released in 1979. It was her first album since her first not be go gold…not sell a half-million copies. Undaunted, Joni went on tour to support Mingus with jazz all-stars that included Pat Metheny and Jaco Pastorius.
7. The Woman Thing
A publication called AllMusic wrote, "When the dust settles, Joni Mitchell may stand as the most important and influential female recording artists of the late 20th century." She was perhaps the first woman in popular music to be accepted as an artist fully and equally with men.



All of her awards, her rankings, her tributes, come with the caveat approximating, "the highest entry for a female artist."
We are fast approaching the time when that male/female distinction will become irrelevant.
Joni Mitchell didn't ask for it, but she helped lead the way.
---
Nilsson, Schmilsson & Lennon: Weighing Another 'Fifth Beatle'
By Andrew Goutman
Harry Nilsson, an unsung singer-songwriter, is perhaps better known for the company he kept.
Prologue
At a 1968 press conference to announce the formation of Apple Records , John Lennon was asked what his favorite American music was. Lennon replied:
Nilsson's my favorite group. Nilsson! Nilsson for president!
Without You
Ironies abound when one considers Nilsson's most popular song, "Without You." The song was actually written by Peter Ham and Tom Evans for the band Badfinger, which happened to be signed to the fledgling Apple label. Badfinger recorded the song at Abbey Road studios in the summer of 1970.
The sweet ballad had a bitter real-life ending. Both Ham and Evans committed suicide in the song's aftermath.
Nilsson, better known as a songwriter, decided to cover the song for his 1971 studio album Nilsson Schmilsson after listening to the song on the radio and mistaking it for a Beatles song.



It was a good decision. Nilsson's single "Without You" spent four weeks at number one on the US pop charts.
Here's one video version, published by Regina Cortes, sound recording copyrighted by SME and courtesy of YouTube:
Who Is This Harry Nilsson?
Born Harry Edward Nilsson III in Brooklyn in 1941, he brought with him to Los Angeles a passion for music and drink. The latter was perhaps triggered by melancholy as reflected in an early song, "1941":
Well, in 1941, the happy father had a son
And in 1944, the father walked right out the door
After a series of odd jobs in LA, Nilsson hit it big with his songwriting. A song from his debut album, "Cuddly Toy," became a hit for the Monkees. The song "One" propelled Three Dog Night to the stadium circuit in 1969.
The Hit Maker Who Never Performed
The Hollywood Nilsson wrote scores for movies and television shows. But it was a cover song (Fred Neil) titled "Everybody's Talkin'" that topped the charts because it just happened to be the theme song for the film Midnight Cowboy.



By 1972, Nilsson had racked up hits such as "Coconut" and "Jump Into the Fire." (Remember in Goodfellas when Ray Liotta was driving around strung out with a paper bag full of gun silencers, scanning the sky for police choppers? Remember that background song with the driving bass, "you can shake me uh, uh, up…or I can bring you down-ah-ah-ah."? That's "Jump Into the Fire.")
It would be inconceivable in today's music economy, but Nilsson never performed a public concert, never went on tour and rarely made TV appearances. He made one exception when he performed "Without You" with Ringo Starr and His All-Starr Band in Las Vegas in 1992. Nilsson always made exceptions for his friends, The Beatles.
All of the Beatles were admirers and friends of their American counterpart whose song catalogue would have fit nicely in The White Album. Since 1968, each had collaborated with Nilsson on songs or film projects.  When John Lennon arrived in Los Angeles in 1973, he naturally looked up his old drinking and cocaine buddy.
The Lost Weekend
There are a lot of misconceptions about The Lost Weekend, which was basically a period of time from the summer of 1973 to early 1975 when John Lennon was separated from his wife Yoko Ono.



Remarkably, it was probably John Lennon's most productive period as a solo recording artist. He made three albums: Mind Games, Walls and Bridges and Rock 'n' Roll.  Lennon also produced albums for Nilsson and Ringo Starr, and recorded with the likes of Stevie Wonder (along with Paul McCartney…the last time John and Paul would be in a recording studio together),  Mick Jagger, David Bowie and Elton John. But then there was the incident at The Troubadour.
The Troubadour
On March 13, 1974, Lennon and Nilsson, extremely drunk on Brandy Alexanders, stopped by the Troubadour in LA to watch a comedy act featuring The Smothers Brothers. John's heckling became profane and relentless. According to a Nilsson biography, The Smothers Brothers' manager came over to stop the onslaught and was greeted with a punch in the jaw.
Lennon and Nilsson were quickly escorted out of the club. According to Tommy Smothers, "It was a mess."
It is well-known that May Pang became Yoko's surrogate during their time apart. Pang has written at least two books about her time with Lennon. Here is what May Pang said about the two buddies:
John loved Harry. he loved his energy, he loved his writing. What he loved in Harry was the beauty of his friendship and his relaxed personality. That's what he saw.
Harry Nilsson died of heart disease at age 52, leaving behind a wife and seven children.
---
Two Beatific Visionaries: Bob Dylan & Marvin Gaye

Groundbreaking albums linked music to social justice movements.
By Andrew Goutman
Bob Dylan, The Times They Are a-Changing'
Bob Dylan & Woody Guthrie
Bob Dylan, the most influential singer-songwriter of our time, moved to New York City to be close to Woody Guthrie, Dylan's hero, who was hospitalized  nearby in North Jersey.
Dylan became a regular at the coffeehouses of Greenwich Village, where he was sure to play his "Song to Woody," a tribute to his ailing hero. According to his book Chronicles, Volume I, Dylan required special permission to perform at some clubs because he was not yet 21 years old,
Dylan signed a record contract in the fall of 1961, soon after his 21st birthday.   Aside from his Woody Guthrie tribute, Dylan's first, self-titled album contained covers of traditional folk songs and the blues.
But that would change very soon, as Bob Dylan's songwriting chops surfaced with a vengeance.
Medgar Evers
In the winter of '64, while America was fixated on the Beatles' appearance on the Ed Sullivan Show, another musical milestone was being created not too far from where the Beatles landed.



That prior summer, Bob Dylan's spirit was galvanized by the March on Washington and the murder of black civil rights activist Medgar Evers that gave the March its urgency. In New York City, he began recording his third studio album for Columbia Records.
The album, "The Times They Are a-Changin'," dug deep into the consciousness of America's youth. Bob Dylan became a very reluctant champion of the 1960's protest movements.
Mindful of the atrocities that culminated in Medgar Evers' death (the song, "Only a Pawn in Their Game," could have referred to Evers' assassin), Dylan performed for voter registration activists in Greenwood, Mississippi in 1964.
Come mothers and fathers throughout the land,
And don't criticize what you don't understand.
Your sons and your daughters are beyond your command.
Your old road is rapidly agin'.
Please get out of the new one if you can't lend a hand, for
The times they are a-changin'.

–Bob Dylan
…and speaking of ahead of his time:
Marvin Gaye: Visionary in Three Octaves
For Marvin Gaye, the circumstances of his death are not as important as his life as a creative innovator. The Motown artist with the three-octave vocal range always seemed to be ahead of his time, especially when it came to these career milestones:
Duets: Long before artists such as Carlos Santana and Tony Bennett made it a career staple, Marvin Gaye hit the top of the charts with duets with these female artists: Mary Wells, with whom he recorded a duet album, "Together;" Kim Weston, and their hit song, "It Takes Two;" and Tammi Terrell, with whom he recorded numerous Top 10 hits such as "Ain't No Mountain High Enough" and "Your Precious Love." After Terrell's 1967 death due to a brain tumor, Gaye returned to solo artistry.
Anti-War Protest and Social Consciousness: During a time when mainstream pop and R&B artists were beating their chests about love, Marvin Gaye captured perfectly the political unrest over the Vietnam War with the title song from his landmark album, What's Going On. A subsequent hit off that album, "Mercy Mercy Me (The Ecology)," hung a lantern on environmental protection.
Sexual Freedom: Gaye followed What's Going On with the 1973 release of the album, Let's Get It On, the title song of which seethed with "sheer sensuality and carnal energy." Following a hiatus in Europe and with a new deal with Columbia Records, Marvin hit it big (6 million sold, two Grammys) with the album Midnight Love and the sultry "Sexual Healing." The 1982 song seemed perfectly paired with "Let's Get It On," and their honest appraisal of the 1970's sexual revolution.
Gaye died of a shotgun wound inflicted by his father on April 1, 1984. People from around the world meet at Marvin's star on the Hollywood Walk of Fame during the week of Apr. 1-5 to celebrate his music and his life.



Here is "What's Going On," the song and lyrics, publish by lyricsmanism in 2011, courtesy of YouTube:
---
The Beatles' Rooftop London Serenade
Despite rugged conditions, The Beatles gave it their best. Abbey Road would follow.
By Andrew Goutman

It started out as a solution to a problem: How to conclude a documentary on The Beatles eventually titled Let It Be, a seemingly never-ending affair with moments of exasperation and outright rebellion.
It might have been Paul who suggested a live performance (The Beatles' first since August 29, 1966 at Candlestick Park in San Francisco), but the boys almost didn't go through with it; they needed John to command, "Oh, fuck it–let's do it."
Ringo mused on the location:
There was a plan to play live somewhere. We were wondering where we could go–'Oh, the Palladium or the Sahara.' But we would have to take all the stuff [equipment], so we decided, 'Let's get up on the roof.'
So the Fab Four, with keyboardist Billy Preston (another "fifth Beatle") in tow, walked up five floors to the rooftop of their spiffy new headquarters, Apple Corps, Ltd., 3 Savile Row in London.



Engineer Alan Parsons sat in the basement with two eight-track recorders at the ready. Documentary director Michael Lindsay-Hogg engaged his camera crew.
Set List Included Abbey Road Preview
The 42-minute concert was basically nine takes of five Beatles songs that appeared on the 1970 release, Let It Be (and later, Let It Be…Naked). Here is the set list:
"Get Back" – three takes
"Don't Let Me Down" – two takes
"I've Got a Feeling" two takes
"One After 909" – one take
"Dig a Pony" – one take
Notably, while the cameraman was changing film, the boys launched into a jam of Lennon's composition, "I Want You (She's So heavy)," which of course completed the "A" side of Abbey Road with a jarring silence.
Here is a cut from the rooftop, "Don't Let Me Down," published by VEVO and courtesy of YouTube:
Borrowed Coats and Pantyhose
There were some eccentric moments to this odd musical affair:
London in January. They tell me it's cold. Somehow, both John and Ringo forgot to wear their coats. John borrowed Yoko's fur coat. Likewise, Ringo wore wife Maureen's bright red overcoat.
The wind was whipping around the rooftop and microphones had to be insulated with something. Alan Parsons was dispatched to buy women's pantyhose–"any size!" Who wouldn't want to be a fly on the wall for that purchase?
John Lennon's problem with forgetting lyrics was legendary. An Apple employee had to kneel down just out of camera range with lyric cheat sheets. Still, Lennon botched a line to "Don't let Me Down" that sounded like "And only reese we got the blootchy-koo."
Playing loud rock music in a condensed urban area can create all sorts of calamities, such as windows rattling and floors shaking. The West End cops, located on the same block, could have shut it down immediately, but gave The Beatles, national heroes, a generous 42 minutes. The cops also called in their arrival in advance so that certain illicit substances could, uh, disappear.



Here are The Beatles playing "Get Back" plus some intimate preparation shots and chatter, copyright by Apple Corps and UMG, and courtesy of YouTube:
Who's on First?
Many Beatles fans believe that the album Let It Be, with its back-to-basics approach, was the Beatles' 12th and final studio album. Indeed, it was released May 8, 1970, about a month after the Beatles' official break-up.
Abbey Road was released on September 26, 1969.



However, according to Beatles historian Mark Lewisohn's book, The Beatles: Recording Sessions, most of the songs included in the Let It Be album were recorded by the band around the time of the rooftop performance. Its delayed release had more to do with production scoring and mastering by producers Glyn Johns and Phil Spector (along with George Martin).
Lewisohn's book makes it clear that the Abbey Road sessions, which began around April 1969, was the Beatles' final studio endeavor. In fact, the last time the four Beatles were together inside EMI Studios was on August 20, 1969.
It is fitting and proper that Abbey Road, with its farewell to fans in the song "The End," was destined to be the Beatles' crowning achievement.



---
It Was 50 Years Ago Today! Rock Singles Scaled New Heights in 1968
By Andrew Goutman
1968 marked the year when the Beatles topped the charts with a seven minute single, Hendrix exquisitely covered Bob Dylan and a doo-wop casualty captured the civil rights era. In a year of album-oriented rock, singles did quite all right.
Hey Jude
(Released August 1968) "Hey Jude" was recorded during the making of the White Album, but Paul McCartney's paean to John Lennon's son Julian (Jude) was meant to be paired with "Revolution" for a double-A-side single. The song became the Beatles' most successful single in America.




It took four days to record "Hey Jude." Ever the perfectionist, producer George Martin had hired a total of 36 string and brass  instrumentalists to play the final refrain "over and over." But it wasn't the musical arrangement that made the song memorable.
Martin also asked the musicians to hand-clap and sing the backing vocals (na na na na na na na…hey Jude) for a powerful build-up for the finale. The fellows were happy to do it: they got double their fee.  And this vocal coda became the song's signature.
I Heard It Through the Grapevine
Courtesy of YouTube:

(Released November 1968) With Motown on top of the world in the year 1968, all songs had to be approved for release by an actual quality control committee. Songwriters Norman Whitfield and Barrett Strong wrote "I Heard It Through the Grapevine" the year before, but the song went through an "uneasy gestation." It was given to Smokey Robinson and then the Isley Brothers, but their versions were rejected by the committee, which met every Friday.
Marvin Gaye got a hold of it and he gave the song a "slower, spookier arrangement, built around voodoo drums…much more keeping with its lyrical theme." (Listen to the video, above!) Unbelievably, Gaye's version got a thumbs down. Finally, a version by Gladys Knight & the Pips was released.




But Whitfield persevered and finally Berry Gordy approve Marvin's rendition. Gordy was a lucky man. Marvin Gaye's Grapevine spent seven weeks atop the Billboard charts.
Abraham, Martin and John
(Released October 1968) With the doo-wop sounding Dion & the Belmonts a distant memory and after years of suffering from heroin addiction, singer Dion DiMucci found redemption in his folksy hymn to Abraham Lincoln, Martin Luther King, Jr. and John F. Kennedy (Bobby Kennedy made an uncredited appearance).
It was the right song at the right time and place in history.
Here are Paul Simon and Art Garfunkel on stage in NYC's Central Park, courtesy of Vevo and YouTube:

Mrs. Robinson
(Released April 1968) Popular music had invaded the movie industry in the years prior to The Graduate. The soundtrack for West Side Story enjoyed a 54 week reign atop of the Billboard charts. And how about all those Beatles and Elvis movies? Still, the idea of hiring "kids" who weren't classically trained to provide mood-setting music for expensive movies was considered ludicrous.
Famed director Mike Nichols, working on a film called The Graduate, was a big fan of the folk/rock group Simon & Garfunkel. Nichols asked Columbia Records for permission to use certain S&G songs for his picture. They agreed.
As the film was nearing completion, something was clearly missing. Nichols had heard Paul Simon rehearsing a scrap of a song titled Mrs. Roosevelt. The former first lady  became the movie adulteress Mrs. Robinson and Nichols had his musical theme. (Only parts of the song made it to the final cut.)




Paul Simon, a big Mickey Mantle fan, suffered numerous inquires about the song's iconic lyric, "Where Have You Gone, Joe DiMaggio?".  During an intermission on The Dick Cavett Show, Simon was asked why DiMaggio was mentioned instead of Mantle, Simon said, "It's about syllables, Dick. It's about how many beats there are."
All Along the Watchtower
(Released September 1968) This is a sweet story of mutual admiration. Left-handed guitar whiz Jimi Hendrix, knocking around London before he became famous, would declared his admiration for Bob Dylan to anyone who would listen. Hendrix formed The Experience in London, released two chart-topping albums, and began recording his third album Electric Ladyland in January 1968 at the Olympic Studios in London.
Meanwhile, Bob Dylan returned to music after a motorcycle accident immobilized him for most of 1967. He began work on the album John Wesley Harding. A song titled "All Along the Watchtower" was recorded in November 1967. Hendrix got a hold of the tape and loved it. He would cover the song in Electric Ladyland.
Both versions of "All Along the Watchtower" were released in 1968. When Bob Dylan heard Hendrix's version, he was "blown away…It overwhelmed me, really."
To this day, Dylan performs the song closer to Hendrix's version than his own original version. Dylan: "Strange how when I sing it, I always feel it's a tribute to him in some kind of way."
Honorable Mention
Other notable 1968 singles included: The Rolling Stones: "Jumping Jack Flash," Cream: "Sunshine of Your Love," Canned Heat: "On the Road Again," Otis Redding: "(Sitting On) The Dock of the Bay,"  Creedence Clearwater Revival: "Suzie Q" and Sly & the Family Stone: "Everyday People."
Fifty years ago today: What a great year for rock music. (What songs did I miss?)
---
The Making of Queen's 'Bohemian Rhapsody
The vision of a shy Indian schoolboy named Bulsara became a pop masterpiece.
By Andrew Goutman
Here is Queen's official video of the song and, according to Rolling Stone, "it practically invented the music video seven years before MTV went on the air. " Courtesy of YouTube:
In the Beginning…
Serendipity. How to explain how a random group of individuals can come together at a certain time and place, and co-mingle their unique talents to create pop music magic?
It is certainly serendipitous that a band named Queen, like the Beatles over a decade prior, had in its ranks three powerful voices to pull off one of the most adventurous and innovative recordings in pop music history. Bonus round: it was the drummer, Roger Taylor, who occupied the high (vocal) register. What good fortune. (Mercury-middle register; May-low.)
The band clicked even though two of their four members were quite the opposite. Drummer Roger Taylor, the wild child with flowing golden locks (the lead photo does not do him justice) was the flip side of guitarist Brian May, the methodical "mad scientist" who built his legendary guitar, the "red special," from scratch.




May patiently spent up to four weeks working on one guitar sequence. The desire for perfection both united the group and had them fighting like cats and dogs over, say, a change of key. "But," pointed out Queen manager John Reid, "it was always about the music."
And then there was Freddy.
Farrokh Bulsara
The man we know as Freddy Mercury was born Farrokh Bulsara in Zanzibar City, off the coast of the African country of Tanzania. The family had money: Freddy's father Bomi worked as a High Court cashier for the British colonial government. When he was eight, Freddy was sent to a boarding school in India. He immersed himself in western culture by listening to the English pop charts on the radio. "We all wanted to be Elvis," lifelong friend Bruce Murray remembered.
Some teachers recalled that Freddy (he adopted the Anglicized first name around that time; Mercury was adopted as a stage name later) began to use the term "darling" to address other males. His mates figured, "It was just Freddy being Freddy."
When Freddy finally made it to London in the early sixties, people just assumed he was British because of his boarding school accent. His antics on stage were over-the-top in the early days, but the man could sing.
A Night at the Opera
Fast forward to August 1975. British pop sensation Queen was working on its fourth album (A Night at the Opera) and set up shop at the Rockfield Studios in the English countryside.
Queen had charted two songs, "Keep Yourself Alive" and "Killer Queen," but worldwide success still eluded them. The boys in the band naturally had no idea that a song their vocalist was working on would change their lives completely.
"The Cowboy Song"
The seeds that were to be "Bohemian Rhapsody" was on a slip of paper that Freddy Bulsara had been carrying around for about five years. He called it "The Cowboy Song" because the lyrics started, "Mama just killed a man." Queen producer Roy Thomas Baker had first heard the song in early 1975 when he visited Freddy's "flat." According to the book, here's how Baker said it went down:
So [Mercury] sat me down on the piano, played the first part and said, 'this is the chord sequence,' followed by the interim part, and I could tell it was going to be a ballad. He played a bit further through the song and then stopped suddenly, saying 'this is where the opera section comes in.' We both burst out laughing.
As it turned out, Freddy Mercury was deadly serious.
The 'Opera Section'
"We were all a bit mystified how he was going to link these pieces," admitted guitarist Brian May.
The emerging "suite" had these pieces: an intro, a ballad segment, the opera passage, a dynamic rocking guitar part that softens into a reflective coda.
Mark Blake's book recounts Freddy Mercury's operatic adventure:
…he'd written his own pseudo-operatic midsection ("mock opera" he said) with lyrics name-checking the seventeenth century Italian comedy Scaramouche, the Spanish and Portugese folk dance the fandango, the Italian astronomer Galileo Galilei and Rossini and Mozart's operatic character Figaro.
May, Mercury and Taylor reportedly sang their vocal parts continually for 10 to 12 hours daily for one week. The song took three weeks to record, with some sections requiring up to 180 separate overdubs. The final version clocked in at five minutes, 55 seconds.




According to Brian May, "Bohemian Rhapsody" was well within Queen's wheelhouse: "We wanted to be the group to do the heaviness of hard rock, but also have harmonies swooping all over the place. We thought there was real power and emotion in that combination."
Queen's record company EMI at first refused to release "Bohemian Rhapsody" as the album's first single, citing its length. After some subterfuge involving a supportive local disc jockey playing the song an entire weekend to enthusiastic response did EMI give the green light.




It was a good decision on EMI's part. "Bohemian Rhapsody" is the United Kingdom's third-best-selling single of all-time. The iconic song populates many "top rock songs" lists.
Ultimately, "Bohemian Rhapsody" is a monument to two quaint notions: Believe in yourself. Hard work pays off.
---
The Beatles' Rubber Soul: Rock's Last Great Pop Album
The Beatles created a pop masterpiece from scratch…in one month's time.
You don't know us if you don't know Rubber Soul."
–John Lennon
Beatlemania
The Beatles were ready to go home and take a breather after the last concert of their North American Tour: August 31, 1965, at the Cow Palace in San Francisco. What a grueling tour it was: in San Francisco, for example, a group of teenagers broke through the barricades and rushed the stage. "Calm down!" Paul McCartney screamed at them. A security guard was knocked cold. Ringo, ever easygoing, accessed: "We survived."
Thus was the downside of Beatlemania…the same Beatlemania that had made the Fab Four the most famous people in the world.
EMI's Edict
During their six weeks off, both Lennon and McCartney listened intently (and significantly) to radio offerings by Bob Dylan and The Byrds (not just their Bob Dylan covers). As summer turned to fall, the Beatles walked into Abbey Road studios realizing that their calendar was unobstructed by touring, filming or radio engagements. Were they finally going to relax and enjoy the fruits of their success?
Not so fast, snapped EMI, the Beatles' record company.
The date Oct. 12 was circled as the kickoff for recording a new album at Abbey Road. EMI designated that date so there would be a new Beatles album on the record store shelves in time for the holiday shopping season.  The only new song in the can was "Wait," which the Beatles had recorded in the Bahamas while filming Help!.
In retrospect, John and Paul (and George) wrote and recorded over a dozen new songs from EMI's start date of Oct. 12 to a marathon session that began Thursday, Nov. 11 and ended at 7 am the following day. That is, the Beatles took exactly one month to create a record that was placed number five on Rolling Stone's  "500 Greatest Albums of All-Time."
Rubber Soul
There were a number of significant qualities to Rubber Soul. First of all, it was perhaps the Beatles' best sung album. Harmony is hard work and it really helps if you like the people you are harmonizing with. As Paul McCartney told Rolling Stone (12/3/2015), "Part of the secret collaboration was that we liked each other. We liked singing at each other. He'd [John] sing something, and I'd say 'Yeah' and trade-off on that. He'd say 'Nowhere land,' and I'd say, 'For nobody.' It was a two-way thing."
Secondly, the Beatles had gotten more sophisticated about lyrical content. Yes, most of the songs were about girls, but there was less chest-beating. The girls in Rubber Soul were more independent, more complex and actually had jobs. For example, Paul's song, "I'm Looking Through You," was said to be about Paul's bafflement that his girlfriend Jane Asher wanted a modeling career independent of the Beatles' orbit.
Finally, with their backs against the wall, the Beatles crafted what Rolling Stone called an "accidental masterpiece." Rubber Soul perhaps showed the lads how far they could go in the masterpiece business. Rubber Soul could hardly be called a "concept album," like Sgt. Pepper, but, according to producer George Martin, "we began to think of albums as art on their own, as complete entities."
Two Songs
"In My Life" – Here is one not about the ladies. Rather, it was a magnificent piece of songwriting based on memories of John Lennon's Liverpool childhood. John claimed authorship of the song, but Paul remembers working with John to rework the harmonic rhythm based on a Smokey Robinson & the Miracles motif. Courtesy of YouTube:
"Nowhere Man" – This supposedly came to Lennon after a night of clubhopping. Paul intervened to blunt some of John's stark, soul-baring lyrics. "I think it was about the state of his marriage," Paul guessed. Bob Spitz: "A reflective, dirge-like song, 'Nowhere Man' is steeped in dense harmonic pathos, the two voices intertwining, almost wearily so, around a tent pole of melancholy." Here's a happier, live version from the Beatles' 1966 tour, courtesy of YouTube:

Two songs released as singles, "Day Tripper" and "We Can Work It Out," were considered equally strong, and were released on December 3, 1965 as a "double A-side." The album was released on that day as well.
Why the title "Rubber Soul"? Beatles historians agree that the Beatles reacted to certain American blues and R&B "trash-talking" artists who labeled The Rolling Stones and lead singer Mick Jagger as "plastic soul."
So there!
---
Muscle Shoals: Musical Mecca in the Sticks
'The Swampers' integrated soul, rock and the blues to become sought-after, elite instrumentalists
Specialty musicians in certain towns and cities across America created a certain sound and were thus sought-after by well-known solo artists of all stripes.
Los Angeles had its Wrecking Crew (which I featured in a recent post), which helped propel Glen Campbell to stardom.
In Detroit, the Funk Brothers were Motown's house band (though they occasionally moonlighted when Berry Gordy wasn't looking). These were a supremely talented and creative bunch whose sound dominated radio for years, and were totally anonymous until Marvin Gaye listed their names in the liner notes of his transformational 1971 album, What's Going On.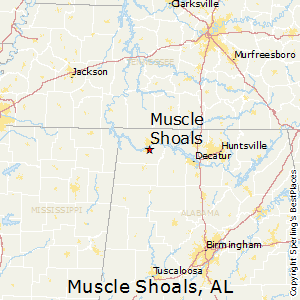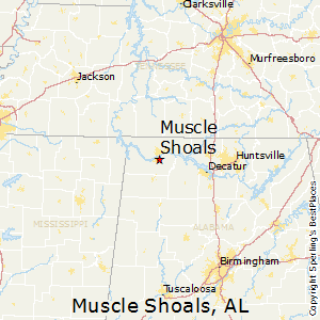 And then there's that group of musicians in a town in Alabama. I'll let Lynyrd Skynyrd's lyric in "Sweet Home Alabama" explain:
Now Muscle Shoals has got the Swampers
And they've been known to pick a song or two
Lord, they get me off so much
They pick me up when I'm feeling blue
Now how 'bout you?
Sweet Home Alabama
The unlikeliest town to become a musical oasis–Muscle Shoals, a speck in Northern Alabama– was home in the early sixties to Rick Hall, who operated FAME Studios. Born into extreme poverty and abandoned at the age of five when his mother became a prostitute, Hall had big dreams: He wanted to record black music, which was no small feat for a white man in Alabama.
"I loved that style of music," Hall remembers, "and I wanted to be like them.
"When people would ask, 'why do you sound so black?,' that was the greatest compliment you could give us."
The Muscle Shoals Sound
Hall's house band was the Muscle Shoals Rhythm Section, consisting of Jimmy Johnson on guitar, David Hood on bass, Barry Beckett on keyboards and Roger Hawkins on drums. These four musicians took with them Rick Hall's vision when they left FAME in 1969 to found the Muscle Shoals Sound Studio. Their nickname, the Swampers, reflected their "funky, soulful, Southern swamp sound."
They created a unique sound that blended elements of soul, rock, a little bit of country and the blues. The stars came running. NPR:
Muscle shoals seemed an unlikely place for a celebrity crowd. The nicest hotel was the Holiday Inn, and sometimes…artists would be put up in mobile homes in the local trailer park. But the music kept the stars coming.
All-Star Roster
It would be impossible to render an exhaustive list of top solo artists who trekked south to revive their recording legacies. Notice the diversity: Paul Simon. Percy Sledge. Cher's 1969 album was the studio's address: 3614 Jackson Highway. Wilson Pickett. Aretha Franklin. The Staple Singers. The Rolling Stones. It was said that on Bob Seger's classic, " Old Time Rock 'n' Roll," the opening eight piano notes was a keyboard practice lark that Seger kept in the song.
Here, courtesy of YouTube, is Aretha Franklin's 1967 recording at FAME Studios. That's Spooner Oldham on the Wurlitzer electric piano.
Jerry Wexler Makes His Mark
In Atlantic Records' New York City office in 1966, partner Jerry Wexler was bowled over by a song on the radio by Percy Sledge, "When a Man Loves a Woman." The song was recorded somewhere in Alabama by a producer named Rick Hall. Atlantic quickly secured the rights to distribute the song.
Wexler's courting of Muscle Shoals came on the heels of Atlantic's separation from Stax Records in Memphis, with its superb house band that included Booker T. Jones and Steve "The Colonel" Cropper. Wexler needed new blood and looked to Rick Hall and to Muscle Shoals Sound Studio for quality recordings.
The Swampers Become Hitmakers
Eventually, Jerry Wexler hooked up with the Swampers to perform with the top artists in Atlantic's stable. Wilson Pickett's "Mustang Sally" was one of their first chart successes. The Rolling Stones, newly signed to Atlantic after being cheated out of their rights to their London Records catalogue,  made the trip to Alabama to record Sticky Fingers.
Today, Muscle Shoals, Alabama, remains a musical powerhouse. Notably, The Black Keys recorded their Grammy Award-winning album, Brothers, in 2009 at the Muscle Shoals Sound Studio.
Wilson Pickett's Hey Jude
Prattville, Alabama native Wilson Pickett was in his vocal element when he recorded the Beatles' gem, "Hey Jude," at FAME Studios in 1968. The guitar solo was performed by then little-known Duane Allman, who would soon scale rock's greatest heights. Here it is, courtesy of YouTube:
---
Glen Campbell & 'The Wrecking Crew'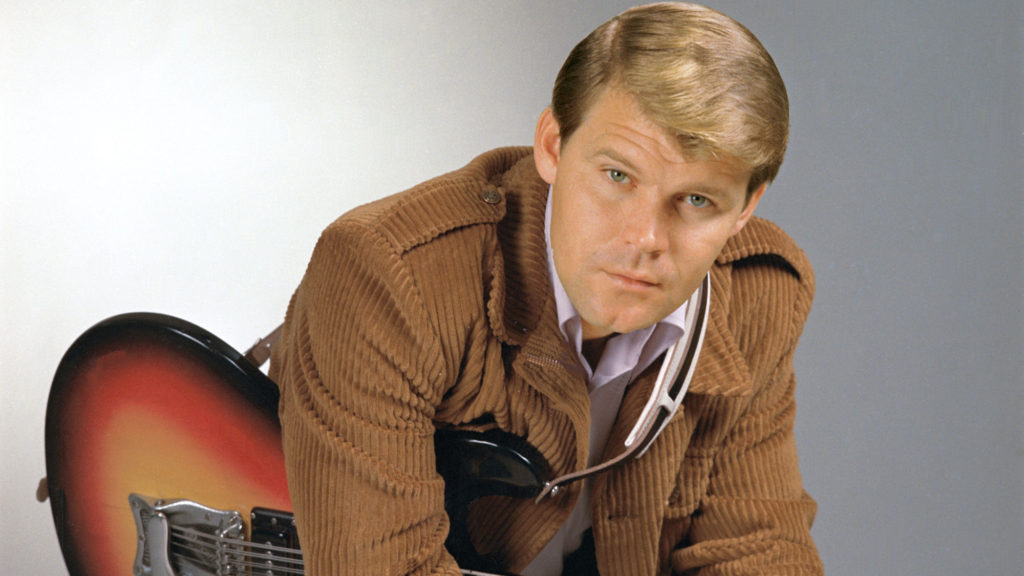 The late hit-maker was once a part of an elite group of LA session musicians
We mourn the passage of Glen Campbell, whose sweet tenor voice and skillful guitar-playing commingled country and pop music on his way to 21 Top-40 hits, including the legendary "Wichita Lineman," "Rhinestone Cowboy" and "By the Time I Get to Phoenix." He died at 81 of Alzheimer's disease.
As someone who came of age in the late 1960s, I admit I was not a big fan. We were hippie rockers who idolized the Beatles, Cream, Jimi Hendrix and the Grateful Dead. For awhile, I was unable to distinguish Campbell from John Denver; in any case, these "straight" musical acts were off my radar.
None other than Tom Petty, who's my age, had the same misgivings. "They felt packaged for a middle-of-the-road, older crowd," Petty told Rolling Stone. "At first you go, 'I don't know about that.' But it was such pure, good stuff that you had to put off your prejudices and learn to love it. It taught me not to have those prejudices."
A Guitar Prodigy
Campbell in his youth became adept on the six-string by soaking in the great jazz guitarist Django Reinhardt. He moved to Los Angeles in 1962 and joined a group of session musicians called The Wrecking Crew. Throughout the sixties, Campbell's guitar was present in the Byrds' "Mr. Tambourine Man," Frank Sinatra's "Strangers in the Night," The Monkees' "I'm a Believer," The Mamas and the Papas' "California Dreaming," Elvis Presley's "Viva Las Vegas" and the Beach Boys' "Good Vibrations."
The origin of the name Wrecking Crew was revealed by drummer Hal Blaine in a 1990 memoir. It seems "Wrecking Crew" was a disparaging term whispered by the old guard "coat and tie" studio players. Campbell and his mates came to work in "t-shirts and blue jeans." What an apt metaphor for the social change explosion taking place in the sixties.
Why Employ (and Pay) Session Players?
As rock 'n' roll became commercially viable in those days and as FM radio became the preferred source for "audiophiles," the sound of a recording was taken much more seriously.
But studio time was expensive and booked around the clock. There was a premium for skilled musicians who were able to capture a sound on demand. Early on, famed producer Phil Spector erected his "Wall of Sound" production soundscape (in Spector's case, some would say over-production) by hiring top-rate musicians. The Wrecking Crew emerged from Spector's creation.
Of course there were popular bands such as the Monkees who famously could not play their instruments (the flamenco-esque guitar bridge on the Monkees' "Valleri" was pure Wrecking Crew). And there were many other LA-based bands which were basically singing groups who had little or no instrumental prowess.
Brian Wilson's Beach Boys
Another studio perfectionist in the mold of Phil Spector was Brian Wilson. When the Beach Boys were touring, Brian Wilson was just another member of the band harmonizing and playing an instrument.
Off the road, the recording studio was Brian Wilson's kingdom. He directed his bandmates to precisely sing their trademark ooohs and ahhhs. Brian Wilson became the fastidious curator of the Beach Boys' instrumental sound as well. He called the shots.
Wilson used the Wrecking Crew exclusively in the album Pet Sounds, one of the greatest rock albums of all-time. When Brian Wilson suffered one of his nervous breakdowns, he summoned Glen Campbell to take his place for a while.
"He fit right in," Brian Wilson said of Glen Campbell in Rolling Stone. "His main forte is he's a great guitar player but he's even a better singer than all the rest. He could sing higher than I could."
The Wrecking Crew's stamp of quality was on hundred of cuts recorded in Los Angeles in the years 1963 to 1970. A partial list of bands reveals the depth and diversity of their craftsmanship: Herb Alpert & the Tijuana Brass, Jan & Dean, The Righteous Brothers, The Byrds, Simon & Garfunkel, Frank & Nancy Sinatra, The Association, Johnny Rivers, The 5th Dimension, Paul Revere & the Raiders and Neil Diamond.
The Wrecking Crew's Distaff Member
Constant work meant big paydays. The only female in the crew, Carol Kaye, claimed that she "made more money than the president" in her best years. In a recent documentary movie titled The Wrecking Crew, Kaye demonstrated how she came up with the opening bass line to Sonny & Cher's "The Beat Goes On." The movie was directed by Denny Tedesco, the son of Tommy Tedesco, Wrecking Crew member and "King of LA Session Guitarists." You can read a Seattle Times review of the documentary here. You can watch the trailer for the documentary movie below, courtesy of YouTube:

The great songwriter Jimmy Webb, who wrote some of Glen Campbell's biggest hits, perhaps described the Wrecking Crew best: "stone-cold rock 'n' roll professionals."
---
Allman Brothers Make Blues Part of Southern Rock's Lineage
Ignoring Calls to Relocate to NY or LA, the Allman Brothers Planted a Flag in Macon, Georgia, Creating Ground Zero for Southern Rock
Every Friday night during the fall of '69, my very first semester at Penn State, I walked home from class to my East Halls dormitory (I remember the walk across campus getting darker and darker as the semester progressed), scattered some books on my desk and eagerly walked down the hallway to a room where the music was already blasting.
I entered the room and kneeled down to re-position a towel that was stuck between the lower door jamb and the floor…a feeble attempt to prevent marijuana smoke from revealing itself to hallway passers-by. The room was dark except for a flickering strobe light and the occasional match or lighter firing up a water pipe or other such illicit implements. I had some catching up to do.
The album on the turntable was presented to us by our friend from Florida, John S., an odd lot since most Penn Staters come from Pennsylvania for obvious reasons. John raved about this new band from his neck of the woods. And he was right: This Allman Brothers Band was like nothing we had ever heard.
They played blues standards with steely high energy, a pleasing melodic flair, a superb use of rhythmic devices (like the bass-driven swirling pulse of "Whipping Post" or the syncopated rhythm of "Black-Hearted Woman")  and just great musicianship that included two drums and two lead guitars. After a few tokes, I was playing air guitar with the rest of them.
Little did we Northern boys realize that we were enjoying our first taste of "Southern Rock." (Here's a taste of the Allman Brothers Band "Whipping Post," courtesy of YouTube🙂

So What is this Southern Rock?
Many of rock 'n' roll's early pioneers were from the South. Little Richard, Jerry Lee Lewis, Bo Diddley, Fats Domino and the King of Rock 'n' Roll himself, Elvis Presley, all hailed from there. During the rock explosion of the late '60s and early '70s came North Carolina's Charlie Daniels, singing his novelty songs about the South. There were Little Feat, Black Oak Arkansas, ZZ Top, Marshall Tucker Band, the Outlaws, the Ozark Mountain Daredevils and especially Lynyrd Skynyrd.
There were some significant parallel lines between the Allman Brothers Band and Lynyrd Skynyrd. Members of both bands came from Florida, though the Allmans settled in Georgia while Skynyrd found peace in Sweet Home Alabama (just ask Neil Young). Both bands made liberal use of the slide guitar, with Duane Allman finding his chops playing for the great Wilson Pickett (that's Duane's slide on "Hey Jude") while Gary Rossington was part of a dynamic guitar duo for Lynyrd Skynyrd.
Tragedy struck both bands with equal cruelty. On October 29, 1971, Duane Allman dumped his bike trying to a avoid a flatbed truck and died in a hospital. On November 11, 1972, an inebriated Berry Oakley rammed his motorcycle into the side of a bus just three blocks from where Duane crashed.
Lynyrd Skynyrd's fate was sealed on October 20, 1977, when a chartered aircraft carrying Ronnie Van Zant, Steve Gaines and Cassie Gaines went down somewhere over Mississippi, destined for a gig in Baton Rouge, Louisiana. Unlike the Allman Brothers, Skynyrd never got back together.
Now that Gregg Allman has passed, we can admire his band's achievements: Rock and Roll Hall of Fame in 1995. Rolling Stone ranking them 52nd of their 100 Greatest Artists of All-Time.
The Allman Brothers: Blues and Determination
Let's go back to that first album that so thrilled me in that smoke-filled dormitory room. Before the recording session that reportedly lasted a scant two weeks in August, 1969 in New York City (Allmans biographer Alan Paul said, "virtually no outtakes exist from the sessions"), Duane Allman had completed a residency at the famed recording mecca in Muscle Shoals, Alabama. The guitarist rubbed shoulders with Aretha Franklin, King Curtis and the aforementioned Wilson Pickett, steeping himself in African-American music.
When Duane headed back to Florida, he brought with him drummer Jai Johnny "Jaimoe" Johanson, drummer Butch Trucks and bassist Berry Oakley. Guitarist Dickey Betts had played with Oakley in a band called The Second Coming and came on board.
Meanwhile, Gregg Allman took on the role as primary songwriter for the Allman's first album. He had to know that his growling southern-boy voice was perfect for blues music. Gregg chose as his first song Muddy Waters' "Trouble No More." Traditional blues songs were regarded by Gregg as "songs that were so good that they couldn't be left off the album." Gregg did write several original compositions, like "Whipping Post":
The song came to him shortly before bed but he was unable to acquire a pencil and paper to write down his ideas, and there was a child asleep in the room and he could not turn on the lights. Turning to his next best alternative, he struck two kitchen matches (one for light and one, later blown out, as a charcoal writing utensil) and wrote down the lyrics on a bedside ironing board.
God, I remember those days. Don't we all.
---
ZZ Top: Two Beards and a Drummer named Beard Wrote the Story of Texas Boogie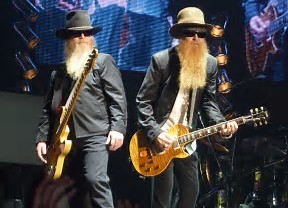 After Hitting It Big with Eliminator, the Eighties Caught Up With Them
I remember so well that ZZ Top concert in Dayton, Ohio, around 1986. Never seen so many long beards and biker colors…men and their women coming out of their rural southwest Ohio hollers to catch their favorite band in the bright lights of Dayton.
Given the grade of technology in the mid-'80s, it was an unexpected delight to watch a tableau of lights depicting a pair of a woman's legs moving a la Rockettes across the stage and into the upper reaches of the audience during the performance of ZZ Top's hit, "Legs." Very high-tech. Very eighties.
Dayton, my hometown at the time, was a stop on an exhaustive tour to promote ZZ Top's 1985 album Afterburner. If Afterburner never really caught on with rock fans, it was partly because the band's previous album, Eliminator, was such a monster hit, selling 10 million copies and yielding well-known hits such as the aforementioned "Legs," "Sharp-Dressed Man," "Gimme All Your Loving" and "Got Me Under Pressure." All of these songs remain on steady rotation at most Classic Rock radio stations to this day. Here is ZZ Top's official MTV video of "Sharp-Dressed Man," courtesy of YouTube:

Eliminator marked a significant departure from ZZ Top's guitar-based, down-home Texas blues and boogie roots. It was said that, during the Eliminator sessions, a sound engineer named Linden Hudson played "high-tech teacher" to very willing pupils in guitarist and songwriter Billy Gibbons and drummer Frank Beard. (Perhaps a reprise of the influence "Magic Alex" had on the Beatles' John Lennon.)
It was the eighties, man. Synth hell.
Whatever happened during those sessions, it seemed the die was cast. ZZ Top entered a "Synthesizer Period" for about a decade and never again enjoyed the level of success of earned by those three young men coming out of Houston, Texas, in 1969.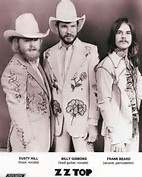 Texas Boogie
There were a few line-up changes in the beginning, but ZZ Top (the name allegedly inspired by a poster promoting a concert featuring BB King and ZZ Hill) stormed out of Houston with three essential parts: Billy Gibbons played lead guitar, sang and was the band's primary songwriter and arranger; Dusty Hill sang and played bass; and Frank Beard was the drummer. A friend of Gibbons, Texas-native Bill Ham, became manager and producer. Ham got them a deal with London Records.
La Grange
Early recording efforts got them little radio play (their 1972 second album, Rio Grande Mud, had a minor hit in "Just Got Paid") but rock critics were pleased with ZZ Top's "humor, 'barrelhouse' rhythms, distorted guitars double entendres and innuendo." The next year, 1973, ZZ Top struck gold with the release of Tres Hombres, which delivered three powerhouse singles: 12-bar blues-based "Jesus Just Left Chicago" and "Waiting for the Bus;" and the semi-instrumental "La Grange," an ode to a Texas whorehouse and the band's all-time fan favorite.
"La Grange" had that irresistible boogie feel to it and sounded a lot like bluesman John Lee Hooker's signature boogie sound, "Boogie Chil'lun." Hooker's estate sued ZZ Top for copyright violation in 1992, but a court ruled that Hooker's boogie sound was in the public domain. Here's is a live version of La Grange," courtesy of YouTube, with Gibbons and Hill up close and personal:

Why, Billy?
The seventies were kind to ZZ Top. Fandango, released in 1975, gave us "Tush" and "Heard It On The Z." 1979's Deguello contained the brilliant "Cheap Sunglasses" and a laid-back cover of Sam & Dave's "I Thank You." The roller coaster ride of Eliminator and less-stellar efforts were yet to come.
When asked about ZZ Top's dalliance with synthesizers, Billy Gibbons' response to HuffPost was more or less a shrug:
We have not been technology averse with…ZZ Top. Think about Muddy Waters when he, so masterfully, "discovered electricity" meaning he went from rural acoustic blues to plugged-in electric. He had the power and he knew how to use it. There is no percentage to being totally resistant to innovation, not is it wise to throw the kitchen sink in…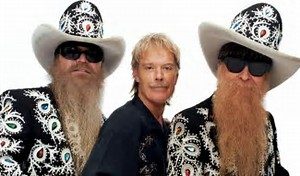 ---
Canned Heat: Sex, Drugs & The Blues
Even a Famed Dalliance with Blues Great John Lee Hooker Couldn't Prevent the Tragic Deaths of Their Star Performers
It was late sixties, Los Angeles. The unlikeliest of performers, Alan Wilson, nicknamed "The Blind Owl" because of his coke-bottle glasses and severe shyness…a student of blues music at Boston University, so ecologically minded that he preferred to sleep outdoors, blessed with a sweet choir boy voice, began playing music with fellow record collector Al "The Bear" Hite, whose ponytail reached down below his massive belly.
"The Blind Owl" single-handedly dragged the drug-soaked, dirty-hippie-ish bar band named Canned Heat into the spotlight. People began to take notice with this song, penned by "The Blind Owl," courtesy of YouTube:

Hooker 'n' Heat
At the height of their success, Canned Heat members reportedly met famed Detroit bluesman John Lee Hooker at the airport in Portland, Oregon. They hit it off immediately, partly due to the fact that Hooker admired "The Blind Owl," calling him "the greatest harmonica player ever."
The collaboration lead to a double album appropriately titled Hooker 'n' Heat. The band even recorded its own version of Hooker's signature Boogie Chill'un riff with a song titled "Fried Hockey Boogie." Canned Heat catapulted passed The Doors to the top of the LA music scene.
National acclaim beckoned when Wilson unveiled "Going Up the Country" at Woodstock. The song seemed a perfect metaphor for the greatest rock gathering of our time.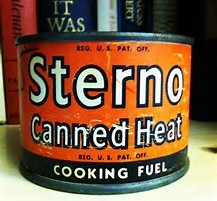 The view from the top didn't last very long. "Canned Heat" was a nickname for Sterno, the cooking fuel that poor people drank as a cheap liquor substitute, with often lethal results. The name would prove to be bitterly ironic.
On September 3, 1970, Alan Wilson was found dead on a hillside behind Al Hite's home in Topanga Canyon. The cause of death was said to be "acute barbiturate intoxication." Alan Wilson's death came just weeks before the deaths of Jimi Hendrix and Janis Joplin. All were 27 years old.
The Five
Ultimately, the story of Canned heat is the story of its five original members…six if you included Harvey Mandel, who replaced Henry "Sunflower" Vestine. They are: Adolfo "Fito" de la Parra on drums; Larry "The Mole" Taylor on bass; Henry "Sunflower" Vestine on guitar; Alan "The Blind Owl" Wilson on guitar, harmonica and vocals; and Al "The Bear" Hite on harmonica and vocals.
"Fito" de la Parra
Fito is the remaining original member who tours to this day under the Canned Heat banner. Originally from Mexico, Fito is the band's unofficial historian, having written a book, and remembers some of the alluring perks of being a rock star.
"They were hardly lookers, but that didn't stop them from being greeted by an endless parade of groupies, including such notable figures as The Butter Queen (immortalized in the Stones' "Rip This Joint")…and then there were the Plaster Casters, the Chicago duo famous for making plaster replicas or rock stars' [penises]. The pair, Cynthia and Diane Plaster Caster, pursued guitarist Harvey Mandel, who joined Canned Heat in 1969. 'Harvey wasn't called 'The Snake' for nothing,'" remembers Fito.
The Mole
"The Mole" is the younger brother of Mel Taylor, long-time drummer for The Ventures. Larry Taylor played bass for the Monkees and Jerry Lee Lewis before joining Canned Heat. "The Mole" allegedly got his nickname for his sharp teeth and "the fact that he seemed to dig notes out of the ground." Whatever that means.
Sunflower
The son of a NASA scientist, Vestine reportedly got kicked out of the Mothers of Invention for heavy drug use…an amazing fact given Frank Zappa's tolerance for his band members' indulgences (Zappa never touched the stuff himself). Vestine was tall and blonde and always stoned on something, anything; he was given the name "Sunflower" because he swayed as he played. He made Rolling Stone's list of "100 Greatest Guitarists of All Time."
Larry Taylor remembers: "He was pulling the band down to his level. Drugs and success fucked him up. Henry was taking everything–lots of downers plus alcohol. He'd often be half asleep on stage or play in the wrong key."
Brokered by the famed guitarist Mike Bloomfield, Vestine was let go and replace by Harvey Mandel (who The Rolling Stones considered as Brian Jones' replacement). "Sunflower" went on a downward spiral, started hanging out with the Hells Angels and stayed stoned. He died in Paris in 1997…at age 52.
The Blind Owl
When renown delta bluesman Son House recorded "Father of the Delta Blues" for Columbia Records in 1965, two songs on the album featured Alan Wilson on harmonica and guitar. In a letter to Jazz Journal published in September 1965, Son House manager Dick Waterman wrote: "It is a solo album, except for backing on two cuts by a 21-year-old White boy from Cambridge by the name of Al Wilson…He is good and the record will prove it."
The Bear
By the '80s, Canned Heat had persevered without Alan Wilson, and was still playing gigs in Los Angeles and beyond. It is April 4, 1981 and Canned Heat has a gig at the Palomino Club in North Hollywood.  The band's leader is one of its founding members: Al "The Bear" Hite, "300 lbs. of California gregariousness and pharmaceutical fearlessness."
It was said that "The Bear" would snort any drug put in front of him.
Right before the gig, a man rumored to be a former Israeli tank commander pulls out a vial of "smack"–heroin–and offers "The Bear" a little taste. Fito de la Parra peers from behind his drum kit and warns Hite: "Careful, bro'. His trash is strong." Predictably, Hite snorts the entire vial.
"The Bear" collapsed to the floor, seemingly unconscious. But nobody seemed concerned. He had done that so many times before. They somehow dragged a 300 lb. man to his bed and left him there…thinking he would wake up the next morning and ask, "What the fuck happened?"
Al "The Bear" Hite was declared dead in his bed on April 5, 1981.
Canned Heat lives on.
---
My List of 20 Greatest Songs of the Rock Era
'Favorite' or 'Best'? How About Both?
When I settled on the topic of this post, I had thought that composing the list would be as easy as consulting my iPod's "smart" playlist, "Top 25 Most Played."
Well, it wasn't as easy as that. I'm not that good.
It is true that about half of these song are among my most frequently played. That's the "favorite" part. But when assembling a list of the greatest songs in the rock era, there are criteria that should be obvious to us all. The bands or artists have to be well-known…hell, iconic. The songs must be durable, popular and, most of all, consequential. That is the "best" part.
Are We at the End of the 'Rock Era'?
These songs come from what some call the "rock era," an illusive phrase whose meaning depends entirely on your age. My rock era began with the Beatles. Therefore, some genuine rock pioneers–Elvis, Buddy Holly, Jerry Lee Lewis and Ray Charles, among many others–are not on the list.
Of course rock music will never die (The Who says so!), but it is no longer the dominant force in popular music. The rock explosion of the '60s and '70s is a distant memory. Legacy rock artists like U2, The Rolling Stones, Paul McCartney and Bruce Springsteen still rack up enormous arena receipts because they are not being replaced.
So are we at the end of the "rock era"? I don't know. The recent Grammy Awards (and that depressing accompanying album) surely fired a warning shot at rock's declining relevance. In any case, I could find no contemporary rock song that could even sniff the quality of the songs listed below.
I also excluded a number of excellent bands from the early '90s rock revival (grunge or punk, take your pick), like Pearl Jam, Nirvana, Green Day and The Offspring. They had great songs but none could make my list. Sheryl Crow's 1994 "All I Wanna Do," for example, would have made a Top 25. So would have The Offspring's "Self Esteem."
So here we go:
20.  "Stand" – Sly & The Family Stone
At the intersection of psychedelic and soul is this cleverly worded manifesto, from the 1969 album that also included "Everyday People." Smart lyrics: Stand/For the things that you know are right/It's the truth that the truth makes them so uptight…Stand/Don't you know that you are free/Well, at least in your mind if you want to be.
19. "American Girl" – Tom Petty
Petty makes the list with a cut off his 1977 debut album that didn't even make the charts until it was re-released in 1994. A great song that could rev up any party with that irresistible "Bo Diddley beat."
18.  "Truckin'" – Grateful Dead
A prime cut from the Dead's masterpiece 1970 album, American Beauty. The song's lyric, "What a long, strange trip it's been" remains an iconic metaphor to the rock generation…my generation.
17. "Hotel California" – Eagles
Eagles (the late Glen Frey was adamant about his band being named Eagles, as opposed to The Eagles) already had a truckload of hits when guitarist Joe Walsh joined the band in 1975. The title song from Hotel California was a delicious mish-mash of dueling guitars, Spanish-scented mysticism, and the ominous "You can check out anytime you like, but you can never leave."
16.  "Piano Man" – Billy Joel
It's not my favorite Billy Joel song–I favor "The Stranger" and "Scenes from an Italian Restaurant"–but you can't deny its durability and impact on popular culture. It's one of those songs you have to sing along to. Courtesy of YouTube:

15. "Thunder Road" – Bruce Springsteen
Among only eight songs on Bruce Springsteen's ground-breaking Born to Run routinely tops many of those radio stations' greatest song countdowns on holiday weekends. "Thunder Road" is perhaps Springsteen's most beloved song. And Clarence Clemon's sax coda is…pure Bruce.
14. "Bohemian Rhapsody" – Queen
Freddie Mercury wrote this 1975 tour de force: a six-minute rock "suite" with no chorus. Scaramouch, scaramouch, will you do the fandango…Galileo Figaro/magnifico! A year after Mercury's 1991 death, "Bohemian Rhapsody" was revived in the movie comedy, Wayne's World.
13. "Papa Was a Rolling Stone" – The Temptations
It seems fitting that the stalwart Temptations performed the. greatest. soul. song. ever.
12. "Pinball Wizard" – The Who
Even though the story of deaf, dumb and blind boy who "played a mean pinball" didn't make much sense, Pete Townshend's songs were tuneful and incredibly pleasing. No opera. The passage, "See me, feel me, touch me, heal me," deployed in "Pinball Wizard" and throughout the album, was, at the time…heavy, man.
11. "Levon" – Elton John
Bernie Taupin's lyrics: He was born a pauper to a pawn on Christmas Day/When the New York Times said God was dead and the war's begun/Alvin Tostig had a son today. Was the son, Levon, named for Levon Helm of The Band fame? Who knows. What I know is that "Levon" is the finest song from perhaps the most prolific recording artist in the rock era.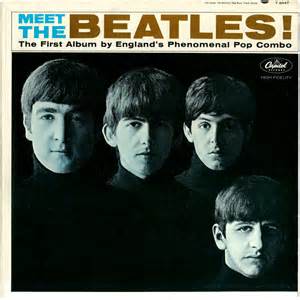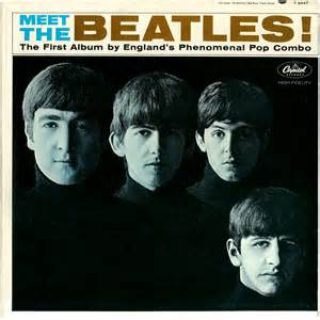 10. "I Want To Hold Your Hand" – The Beatles
That Beatles album pictured above, and its most enduring cut, "I Want To Hold Your Hand," changed my life. I grew my hair and had my own Cavern Club in the family garage. The early Beatles were heavily influenced by skiffle, a buzz-saw, fast-paced style of music…and we were all ready to dance joyfully. It was the one and only time I danced with my parents.
9. "Tangled Up in Blue" – Bob Dylan
Bob Dylan's finest song from Blood on the Tracks is a compelling narrative of wandering, work and an elusive relationship…a song that Dylan remarked, "…took me 10 years to live, two years to write." My favorite passage: "There was music in the cafes at night, and revolution in the air."
8. "Good Vibration" – The Beach Boys
Released as a single in 1966, "Good Vibrations" wielded multi-layered harmonies, analog synthesizers and an unusual mix of instruments, including a cello. It was hailed as a psychedelic pop music achievement and Brian Wilson got his masterpiece.
7. "Layla" – Derek & The Dominos
The song was allegedly inspired by a 7th century Arabian love story, Layla and Majnun, about a man who was hopelessly in love with a woman but could not marry her. There is an obvious parallel to Eric Clapton's love for Pattie Boyd Harrison, George Harrison's wife, who would eventually divorce George and marry Eric (Harrison attended the wedding). Here is Clapton's unplugged version, courtesy of YouTube:

6. "Suite: Judy Blue Eyes" – Crosby, Stills & Nash
Stephen Still's paean to girlfriend Judy Collins was written in a burst of creative enterprise that would endear CSN to rock fans now and forever. Graham Nash remembered, "It was obvious that this was something really new and fresh."
Stephen [Stills] was an incredibly focused person. Without question he was the leader of the band and there was a reason we called him "Captain Many Hands." He did nineteen pieces of music that he had written in four fucking months. He had the music. In spades.
5.  "Night Moves" – Bob Seger
A treasure of a song…maybe my personal favorite of all-time. "Night Moves" was about adolescent lust and innocence, the sweet smell of summer, making front page drive-in news…I used her, she used me, neither of us cared/we were getting our share.
According to Seger, when a band is in session, they don't really know if a song will hit it big. But with "Night Moves," they knew. They knew.
4.  "Rosalita (Come Out Tonight)" – Bruce Springsteen
Pure exuberance; Rolling Stone magazine called it "a raucous celebration of desire." The song, about a musician who can't make it with Rosalita because her parents disapprove of rock 'n' roll, begins with an organ jolt and never lets up during its entire seven plus minutes. The closing "Hey hey hey hey" sung in unison was a "bro" moment that sent many  a shiver up people's spines…mine included.
3.  "Like a Rolling Stone" – Bob Dylan
Please read my story about the crucial roles that keyboardist Al Kooper and guitarist Mike Bloomfield played in the creation of this rock classic.. number one in Rolling Stone magazine's "500 greatest Songs of All time." The plaintive How does it feel/To be on your own/with no direction home/ like a complete unknown/like a rolling stone has special meaning for those of us who lived it.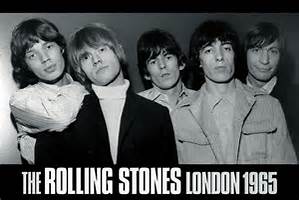 2.  "Gimme Shelter" – The Rolling Stones
From Keith Richards' ominous opening riff through Mick Jagger's (and Merry Clayton's) bleak lyrical landscape, "Gimme Shelter" was, according to Jagger, "an end-of-the-world song, really." The song is, in my opinion, The Rolling Stones' finest moment of their half-century of music-making.
1. "A Day in the Life" – The Beatles
Banned by the BBC because of the evocative line, "I'd love to turn you on," "A Day in the Life" is simply this: the greatest recording achievement by the gold standard of rock music. "It was a good piece of work between Paul and me," John Lennon famously understated. The orchestral build-ups at two intervals in the song involved a 40-piece unit who were instructed to basically, and counter-intuitively, play on their own. Rolling Stone: "Martin and McCartney wanted each musician to begin as quietly as possible and end at what was tantamount to a musical orgasm."
Coda
I fully understand that I left out some serious and respected artists, such as Jimi Hendrix, U2, Neil Young, the Doors, Steely Dan, Led Zeppelin, John Mellencamp, Paul Simon, Cream, the individual Beatles…the list is endless. They simply didn't have that one song the could fit snugly in this Top 20. I'm certain that's the "favorite" part.
Did I leave out an obvious song? What did I miss? What did I get right? Do I have it wrong by implying that the "rock era" is ending?
Let me have it in the comments section below. I'll take on all comers.
---
Paul Simon Keeps Making Records
The Great Ones Keep Going After All These Years
At 75, Paul Simon's recording prowess has never strayed far from the standard of excellence he established in the early '70s, when he split up the incredibly successful folk duo Simon & Garfunkel. His most recent release, Stranger to Stranger, marks 50  years of songwriting for the ages.
There're not many legacy pop artists left who steadily release recorded material. Obviously, the record business is a shell of its former self. In 2014, according to Forbes magazine, just one album went platinum (one million sold): Taylor Swift's 1989. The next year, Adele's 25 (what are all these numbers?) gave the record business a brief taste of the good life. However, gold and platinum albums remain few and far between.
Pop Royalty
It is my belief that Paul Simon is part of a pantheon of US contemporary solo pop artists whose exclusive membership consists of just Bob Dylan, Bruce Springsteen, Stevie Wonder and Simon. And what links these musical icons, besides incredible talent and great songwriting? Dylan, Springsteen, Wonder and Simon still release record albums on a regular basis. It's certainly not the money. I suppose these guys' songs "just got to come out," to mimic the great bluesman John Lee Hooker. It's impressive and it sets them apart.
Better Than the Stones?
In 1972, just after he split up with Art Garfunkel, Paul Simon said this to Rolling Stone:
I never compare myself with the Rolling Stones. I was always well aware that Simon and Garfunkel was a much bigger phenomenon in general, to the general public, than the Rolling Stones.
Those are some stones. The guy has some swagger to him.
First Releases
Paul Simon's first solo release, the 1972 self-titled album that included "Mother and Child Reunion" and "Me and Julio Down by the Schoolyard," was technically not his first solo album. In 1965, after Simon & Garfunkel's first album failed to catch on, Simon took a sabbatical in London's folk music scene. He came up with an album that he recorded in just three days. The Paul Simon Songbook was released in 1965 with little fanfare in Britain, but remains an unsung embryonic nugget.
Run That Body Down
Speaking of unsung, the 1972 Paul Simon record includes one of my favorite Paul Simon songs that probably won't make a greatest hits catalogue. From the song "Run That Body Down:"
Went to my doctor yesterday
She said I seem to be OK
She said
Paul, you better look around
How long do you think you can
Run that body down?
How many nights do you think you can
Do what you been doin'
Who you foolin'?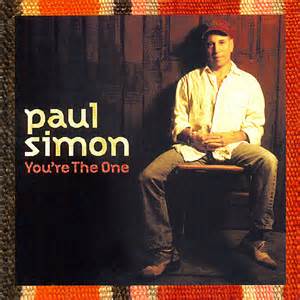 Old
Paul Simon released his tenth album of recorded music in 2000 in the form of "You're the One." Though it didn't yield any radio hits, I loved this album, especially the eccentric and delightful song, "Old," which could serve as a bookend to "Run That Body Down." Here's a taste:
Summer leaves and my birthday's here
And all my friends stand up and cheer
And say Man you're old
Getting old
Old
Getting old

We celebrate the birth of Jesus on
Christmas day
About 1500 years ago the messenger
Mohammad spoke
And his wisdom like a river flowed
Through hills of gold
Wisdom is old
The Koran is old
The Bible's old
Greatest story ever told

Disagreements?
Work 'em out
Easy on the Ears
Through his early hits as a solo artist (you know them all), to the unexpectedly delightful Graceland (14 million copies sold), to his 13th solo album released last summer, Stranger to Stranger, Simon has not jumped though a lot of evolutionary musical hoops. He's the same guy who started our seventies with "50 Ways To Leave Your Lover." The New Yorker's Kelefa Sanneh captures it best:
Simon doesn't apologize for his conviction that music should be easy on the ears. He has shown little interest in the grit and grunge that often signal rock-and-roll authenticity, and, even more…he sings in a voice that's both boyish and clear.

He has managed to become neither a wizened oracle nor an oldies act, and his best songs convey the appealing sensation of listening to a guy who's still trying to figure out what he's doing.
---
Neil Young & Lynyrd Skynyrd: The Friendliest of Feuds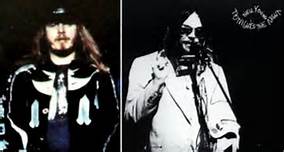 Mutual Admiration Made Them Pivot to Damage Control
At the center of it all was a 1974 hit song by Southern rock pioneers Lynyrd Skynyrd. The song, "Sweet Home Alabama" was either a "redneck" anthem that salved Southern wounds of Northerners' harsh and unfair judgment of the South's racial attitudes…or it was a light-hearted "joke" that embraced just a little bit of friendly score-settling. Here it is, courtesy of YouTube.

The lyrics that created a stir went like this:
Well, I heard Mister Young sing about her
Well, I heard ole Neil put her down,
Well, I hope Neil Young will remember
A southern man don't need him around anyhow.
Neil Young and His Causes
After acclaimed stints with Buffalo Springfield and Crosby, Stills, Nash & Young, Canadian-born Neil Young released several solo albums that established Young as a prolific songwriter who was quite willing to take up liberal causes. Young had written the anthemic "Ohio" for CSN&Y right after the 1970 Kent State massacre of anti-war protesters. Three months later, in his third solo album, After the Gold Rush, Young tackled the issue of race in the song, "Southern Man."
Southern man, better keep your head,
Don't forget what your good book said,
Southern change gonna come at last,
Now your crosses are burning fast.
Young's fourth solo album, Harvest, the best-selling record in the US in 1972, included the song, "Alabama."
Oh, Alabama,
Banjos playing
through the broken glass windows
down in Alabama.
See the old folks
tied in white ropes,
Hear the banjo.
Don't it take you down home?
In his 2012 book Waging Heavy Peace, Young wrote regretfully about the song, "Alabama."
"I don't like my words when I listen to it today," Neil Young wrote. "They are accusatory and condescending, not fully thought out, too easy to misconstrue."
Young's ruefulness might have been rooted in both Neil's and Lynyrd Skynyrd lead singer and songwriter Ronnie Van Zant's struggle to make things right after the damage was done. That effort, based on mutual admiration, was stopped abruptly by tragedy.
The Crash
On October 20, 1977, three days after the release of Street Survivors, the band's final album as an original unit, three members of Lynyrd Skynyrd–Ronnie Van Zant, Steve Gaines and Cassie Gaines–died when their chartered aircraft destined for a concert in Baton Rouge, LA, crashed somewhere over Mississippi. There were survivors.
Just weeks after the accident, Neil Young played a benefit concert to raise money for a children's hospital. Near the end of his set, Young played a medley of songs that included his own "Alabama" and Lynyrd Skynyrd's "Sweet Home Alabama."
Young has not played "Alabama" a single time since that night in Miami.
There are at least two takes to Ronnie Van Zant's view of the Neil Young reference in "Sweet Home Alabama."
"We thought Neil was shooting all the ducks in order to kill one or two," Van Zant told Glide Magazine. "We're Southern rebels, but more than that, we know the difference between right and wrong."
Van Zant, who was born and raised in Florida, told Rolling Stone: "We wrote 'Sweet Home Alabama' as a joke. We didn't even think about it. The words just came out that way. We just laughed like hell and said, 'Ain't that funny?' We love Neil Young. We love his music."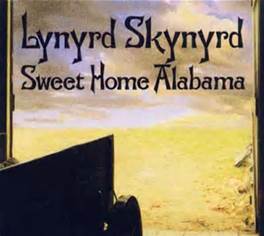 In the book Freebirds: The Lynyrd Skynyrd Story, Marley Brant wrote:
While the rebuttal was heartfelt, Skynyrd held Neil Young in high regard for his musical achievements and they weren't intending to start a feud of any kind. "Neil is amazing, wonderful…a superstar," said Van Zant. "I showed the verse to [California-born guitarist and bassist] Ed King and asked him what Neil might think. Ed King said the tune was not so much a direct attack on Neil Young but just a good regional song."
Neil Young in Mojo Magazine:
Oh, they didn't really put me down. But then again, maybe they did. (laughs) But not in a way that matters. Shit, I think "Sweet Home Alabama" is a great song. I've actually performed it live a couple of times.
Ah, the transcendental nature of music.
---
'Progressive Rock' – A Wayward Link in Rock 'n' Roll's Saga?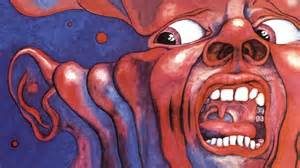 The Rock Hall of Fame Seems to Be in No Hurry to Find a Place for Prog Rock
I came of age at the genesis of progressive rock. To be honest, I don't remember thinking a lot about it, or saying to someone, hey man, I just love this progressive rock. My orientation to rock 'n' roll was through the blues ("The blues had a baby, and they named it rock 'n' roll!"), and prog rock was a strenuous departure from blues-based rock.
It seems I'm not alone. No less than the Rock and Roll Hall of Fame has found it difficult to honor significant artists who happen to populate prog rock's roster. We'll get to that.
I was bound to make an exception or two. Ironically, I didn't dig the Moody Blues when they started as a this Merseybeat blues-rock quartet out of Birmingham, England, flush with a hit single, "Go Now," which charted #10 in 1965. Nor was I particularly impressed with their first major album, "Days of Future Passed, with its monster hit, "Nights in White Satin." The band supposedly recorded the album with the London Festival Orchestra, which turned out to be non-existent. The band employed the Mellotron, which just happens to be a key component in progressive rock.
The Moody Blues got my full attention with their 1969 release, In Search of the Lost Chord, and its groundbreaking and mind-bending single, "Legend of a Mind." The song begins with the lyric,
Timothy Leary's dead,
No, no, he's outside, looking in…
and we're left to guess whether the song is a tribute to the spiritual leader of LSD, or an elaborate joke that has to do with another man named Timothy Leary ("the little man who sells you thrills along the pier"). I've heard both versions. I have no idea which one is true. In any case, the song is magnificent.
The several Moody Blues albums that followed–On the Threshold of a Dream, To Our Children's Children's Children, A Question of Balance, Every Good boy Deserves a Favour and Seventh Sojourn–were a delightful smorgasbord of melody, mature lyrical content and musicianship ("every song is good!"), and positioned the Moody Blues, in my opinion, in rarefied, almost Beatlesque territory.
And yet: the Moody Blues are not in rock's hall of fame. Go figure.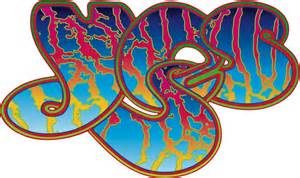 What Is Progressive Rock?
When it's not being called bombastic, pretentious or pseudo-intellectual, progressive rock is generally regarded as "serious" music in the rock idiom. There is of course no standard definition, but prog rock can be described as follows:
Its practitioners are mostly based in England. Prog rock's "golden era," according to Sean Murphy of Pop Matters, began in 1969 and ended in 1981. Its roots are found in sixties psychedelic rock.
Prog rock abandons the danceable beat that is a pillar of rock 'n' roll for experimentation in complex compositional structures, with most songs lasting longer than the three-minute pop single. Some influential prog rock songs are "musical suites" that play 10 minutes or more.
 But it's not jazz: most prog rock songs contain lyrics and loosely adhere to the familiar structure of verse, bridge and chorus. It just takes longer to consummate.
There is an emphasis on harmony and instrumental virtuosity. Elements of classical music occasionally pop up in prog rock songs. ("Scaramouch, scarmouch, will you do the fandango…")
As experimentation required additional sounds not found in a guitar, prog rock favored synthesizers to achieve a more substantive sonic landscape. The Moody Blues and other prog rock stalwarts used the Mellotron to mimic virtually any instrument.
Prog rock didn't invent the "concept album," but it sure made good use of it. Pink Floyd's "The Wall" (1981) was perhaps prog rock's last blast of pure excellence.
My Top 10 Progressive Rock Bands
Of course, of course…your band is not listed. Feel free to use the comments section below this post. In any case, each one of these rock bands have achieved a lengthy musical resume along with celebrity status. Each will be instantly recognizable to you. But here's the thing: less than half of them have been inducted into the Rock and Roll Hall of Fame. My list:
Inductees
Pink Floyd
Queen
Genesis
Rush
Still Waiting (most over 20 years)
Moody Blues
King Crimson
Yes
Emerson, Lake & Palmer
Electric Light Orchestra
Jethro Tull
One reason for this can be found on the Rock and Roll Hall of Fame's website blog, where the hall's former vice president of education Dr. Lauren Onkey took a crack at it:
Prog rock's status in the Rock Hall is less about bias and corruption than it is a reflection of a changing history of the definition of rock 'n' roll itself. From its inception, prog rock got a mixed reception…By drawing from classical elements, prog rock implied to some that rock wasn't artistically interesting or important enough to contain complex ideas. And for many critics, prog strayed too far from rock's African American origins.
She implied that it's only a matter of time.
I'll let the Moody Blues have the last word on this topic:

---
Jerry Garcia, Owsley & Mountain Girl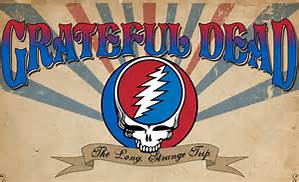 How a Lysergic Moment in Time Helped Create Rock's Ultimate Jam Band
People who came of age in the mid- to late sixties probably remember the name "Owsley." They probably encountered that name in their quest for a certain illicit substance. It was the mark of excellence. An Owsley tab meant that the buyer would be greatly preoccupied for the next six to eight hours.
Augustus Owsley Stanley III, shortened to Owsley Stanley, was America's first LSD entrepreneur. He was the first private individual to make mass quantities of acid (said to be more than 10 million doses between 1965-67) for distribution to the fast-growing hippie community. LSD was still legal when Owsley produced his first tab.
Owsley built a state-of-the-art LSD lab in Point Richmond, CA, where the skilled chemist churned out thousands of tabs dubbed "White Lightning." When acid became illegal in California on October 6, 1966, Owsley moved his lab to Denver, CO. (Did he know something we didn't?)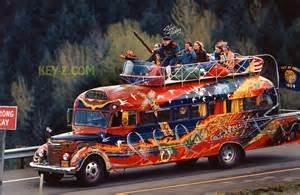 The Merry Pranksters
One of Owsley's best customers was an author named Ken Kesey. He was the head honcho of a group of righteous, free-spirited hippie-types called the Merry Pranksters. Flush from the proceeds of his books One Flew over the Cuckoo's Nest and Sometimes a Great Notion, Kesey purchased an International Harvester school bus, named it Further and led the motley crew across the country, a feat reminiscent of Jack Kerouac's On the Road. Among the Pranksters: Carolyn Adams, aka "Mountain Girl."
The Pranksters purposely made a stop at an estate in Millbrook, NY, where Mellon-heir Billy Hitchcock transformed the 4,000-acre compound into a manufacturing and testing facility for LSD…."a huge LSD temple." Kesey observed academics and psychologists contemplating this powerful new drug in hushed, analytical tones. Kesey and his Pranksters grew quite bored with the place. There was something missing from the staid New York laboratory: Fun. Kesey wanted music and dancing.
So, when the Merry Pranksters returned to California, they had an idea firmly in place: Wild parties called "Acid Tests." (These are joyously chronicled in Tom Wolfe's book, The Electric Kool-Aid Acid Test.) Ken Kesey pulled Grateful Dead guitarist Jerry Garcia aside and asked, "Jerry, why don't you guys quit those straight jobs and become my house band?"
The Early Dead
Owsley first met members of the Grateful Dead in 1965. Under the name Bear, Owsley became the band's first soundman. Because of his thriving LSD business, Bear provided some financing, and even helped design the lighting bolt skull logo that would become the Dead's trademark.
Like any other band in an embryonic state, the early Dead were a bunch of guys hanging out at the same Northern California record store. Jerry Garcia's dad played sax, clarinet, reeds and woodwinds at various Bay Area jazz clubs before he died when Jerry was five years old.  The day he picked up a  guitar on his fifteenth birthday was, according to Garcia, was the day he left the "straight world."
Jerry meets Robert Hunter at a Palo Alto coffee shop. They are joined by Ron "Pigpen" McKernan and play strip joints under the name The Zodiacs. Then in wanders Phil Lesh, a jazz band player from Berkeley who has a real job: sound engineer at a radio station. Bob Weir climbs on board, fresh off a stint as a "cowboy"…or so he says. Meanwhile Jerry is giving guitar lessons at a record store where one of its salesmen is drummer Bill Kreutzmann.
Mountain Girl
The acid tests brought together one of the most iconic couples in rock history: Jerry Garcia and Carolyn Adams, known to all as "Mountain Girl." After somehow being expelled from a New York high school, Mountain Girl in 1964 met Neal Cassady of Kerouac fame, who introduced her to Ken Kesey. She moved to La Honda, CA, Kesey's base of operations, and had a child by Kesey, naming the daughter "Sunshine."
Mountain Girl had two daughters with Jerry in the '70s in what appeared to be an open relationship. They married in 1981 and divorced in 1994, a year before Jerry Garcia's death.
That Dead Sound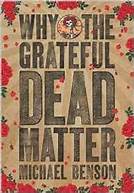 The acid tests, with Bear as soundman, shaped the Grateful Dead's sound, making them the first jam band and, by proclamation, the best ever (great songwriting didn't hurt, of course). In his book published last month, author Michael Benson scratches the surface:
While playing in bars they had to work, there was a boss who pointed at his watch if they slacked…But at an [acid] test no one really knows what time it is. Play a couple of good notes and walk off. Audience loves it. The Dead develop a side that's completely free-form and they never lose it. [It was] Jerry's yearing to break free of music's formality.
Bear, or Owsley, played a role in this, perhaps unintentionally. Bear started the practice of recording the Grateful Dead constantly, while they either rehearsed or performed. He called it his "sonic journal." This created a treasure trove of live recordings that has been coveted and stockpiled by deadheads for decades.
By co-mingling the rehearsal and performance tapes, Bear helped shatter the wall that separated musical product from musical spontaneity. This is a rare feat that is unchartered territory for most rock bands. It took a band as skilled as the Grateful Dead to pull it off.
They did it first and they did it best.
---
Abbey Road's 'The End' – A Beatles Farewell
The Beatles Crafted the Song to Remind Fans of Their Roots
---
Editor's Note – This is Part Three of a Beatles trilogy that also includes stories about Revolver and the White Album. You can just click and read. Thank you.
---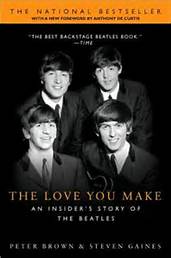 It was Paul McCartney, according to Brian Epstein crony Peter Brown in his book The Love You Make, who persuaded John Lennon to come out of his bedroom for one last album, which was of course titled Abbey Road.
In Peter Brown's words, "Despite the fact that their kingdom was crumbling around them, despite almost unbearable acrimony among them as a group, Paul had managed to assemble all the weary Beatles, plus George Martin…for one last hurrah."
Ranking Abbey Road
The judgment among Beatles fans that Abbey Road is the band's crowning achievement is certainly not unanimous. I know people who tout the album as their all-time favorite. Some are like me: I like it but I don't love it. Even George Harrison was ambivalent: "I just can't get any complete impression of Abbey Road…To me, listening to Abbey Road is a bit like listening to someone else. It doesn't feel like the Beatles," George said in September, 1969. (Yes, the same George Harrison whose songs Something and Here Comes the Sun were defining moments on the album.)
It was an elaborate production. George Martin deployed synthesizers, strings and "orchestral overdubs" to round out the musical product. Beatles historian Mark Lewisohn, in his esteemed book about Beatles recordings, quotes a producer at the Abbey Road sessions:
"It was a mammoth session," recalls Alan Brown. "We had a large number of lines linking the studios and we were walking around the building with walkie-talkies trying to communicate with each other. The orchestral overdub for 'The End' was the most elaborate I've ever heard–a 30-piece [band] playing for not too many seconds…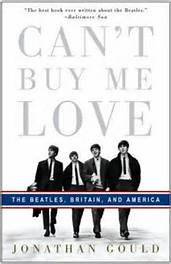 Back To Their Roots
The "mammoth" session for recording "The End" took place on August 15, 1969. (Sadly, five days later on August 20, marked the last time all four Beatles would be together in an Abbey Road studio.) But the Beatles, possibly aware that this could be their final song as a band, had something else in mind. In his book Can't Buy Me Love, author Jonathan Gould provides a masterful summary:
In the blink of an eye, the musical setting had shifted from the orchestral uplift of strings and brass to the rawest variety of rock 'n' roll. Instead of a grand symphonic ending, McCartney had chosen–at the last possible moment–to bring the Beatles and their listeners back to the place where it all began, before the marathon recording sessions, the stadium concerts…to the simple setting of John, Paul and George sawing away on their three guitars, [emphasis mine] as they had done…from the time George joined the Quarry Men eleven years before.
Even Ringo would get his shot: an eight-bar solo that would be Ringo's only drum solo on record.
Gould takes us home:
["The End" becomes] an instrumental round-robin composed of nine two-bar solo breaks in which Paul, George and John (in that order) trade licks, with each guitarist playing off or building on his predecessor's effort. Recorded live in the studio, these rotating two-bar solos are like musical character sketches.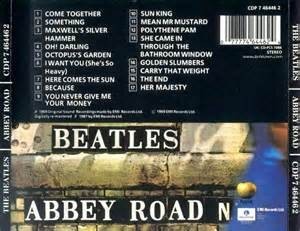 And in the end, the love you take,
Is equal to the love you make.
Bravo.
---
THE BEATLES
On Recording the Greatest Record Album of All-Time
The Beatles album Revolver, forever in the shadow of Sgt. Peppers Lonely Hearts Club Band (or even Abbey Road), remains for me the Beatles' best creation of recorded music. And since the Beatles are the gold standard of popular music, Revolver is therefore the greatest album ever recorded. I have never wavered in that belief.
Released on August 8, 1966, to critical and commercial acclaim, Revolver hit the  top of the Billboard charts for seven weeks and was certified 5x platinum…despite the fact that the band immediately went on tour (their ill-fated last due to John Lennon's "Jesus" remark) after its release, and didn't perform a single cut from the album.
Critical Acclaim
Beatles historian Mark Lewisohn put it masterly: "Revolver…shows the Beatles at the peak of their creativity, welding very strong, economical but lyrically incisive song material with brave studio experimentation…Revolver is a pop masterpiece."
Author Robert Rodriguez wrote a book about it: Revolver: How the Beatles Reimagined Rock 'n' Roll.  Among his praises, Rodriguez distinguished Revolver as "the Beatles' artistic high-water mark" and noted that the album was a supremely collaborative effort, "with the group as a whole fully vested in creating Beatles music."
Rolling Stone ranked Revolver #3 among its top 500 albums. Naturally, Sgt. Pepper was number one; the Beach Boys' Pet Sounds number two. Two more Beatles albums–Rubber Soul and the White Album–occupied Rolling Stone's top 10.
The band members' commitment to Revolver began as pure luck. After the release of Rubber Soul in December 1965, the Beatles, at manager Brian Epstein's command, were poised to shoot their third movie. But no script was deemed suitable. So, instead of being caught in the hectic whirlwind of filming on location, the Beatles had three months to recharge, relax and create.
According to Abbey Road sound engineer Geoff Emerick, in his book Here, There and Everywhere, the Beatles were focused, methodical and self-assured. Emerick:
Incredibly, all the tracks on the album were created in the studio before my very eyes. The Beatles had done no rehearsing beforehand…Almost every afternoon, John or Paul or George Harrison would come in with a scrap of paper that had a lyric or chord sequence scribbled on it, and within a day or two, we'd have another unbelievable track down on tape.
I should add one more attribute to the Beatles' demeanor: inquisitive. They became quite willing to experiment with new sounds.
Tomorrow Never Knows
The band began working on Revolver on April 6, 1966. Incredibly, they chose as their first song one that would be the most difficult to record. The song "Tomorrow Never Knows" satisfied the Beatles' hunger to set new boundaries in popular music. Each band member got into the habit of taking home open-reel tape recorders to conduct their own sonic experiments.
Some of the experimentation included playing tracks backwards, speeded up or slowed down, overdubs, tape loops and the technique of Artificial Double Tracking (ADT), in which sounds are laid perfectly on top of each other and then the second sound is moved by a milli-second to create a completely unique sonic image. "Tomorrow Never Knows," written by John Lennon, was unlike any other Beatles tune, and a harbinger of songs to come.
Among the bounty of melodic masterpieces on Revolver, there are a couple that deserve special mention. Significantly, George Harrison got three of his songs on the album, including the first cut on side one, Taxman. George's songwriting prowess was finally getting recognized.

Got To Get You Into My Life
George Martin hired a brass section, the Blue Flames, to give this song a "definite jazz feel," according to tenor sax player Peter Coe. The Motown-inspired tune (covered beautifully by the very un-Motown Earth, Wind & Fire) was a McCartney composition, with Paul vocalizing up a storm. The production also set a marker for Beatles togetherness. Geoff Emerick:
I loved Paul's singing on that song, too–he really let loose. At one point when Paul was recording the lead vocal, John actually burst out of the control room to shout his encouragement–evidence of the comradery and teamwork that was so pervasive during the Revolver sessions.
Here, There and Everywhere
Such a beautiful ditty, rumored to be inspired by the Beach Boys' "God Only Knows." Paul McCartney confided to both Mark Lewisohn and Emerick that the song was his personal favorite. But it was producer George Martin who put together the "ooohs" and "ahhhs" that became the song's signature. Mark Lewisohn: "George's [Martin] real expertise was and still is vocal harmony work. That is his forte, grooming and working out those great harmonies."
Coda
Revolver was recorded in just over 10 weeks (with weekends off), and then the Beatles departed Abbey Road for an international tour, which turned out to be their last live performances (save the rooftop "Get Back" lark). According to Geoff Emerick, the feeling in the studio and in the public's mind was, how on earth could they top that?
A gentleman lurking in the wings, a one Sgt. Pepper, would have a say in that.
---
THE BEATLES
White Album: Brilliance Overcame Adversity

It Took the Likes of Eric Clapton to Break the Tension
BY ANDREW GOUTMAN
(July 30, 2015) Most rock fans have a cheerful attachment to the Beatles' White Album…the band's only self-titled disc that came in a white package. It would be their first album released on the fledgling Apple label.
The White Album was a joyful potpourri of cleverness, masterful individual songwriting ("Dear Prudence," "Blackbird," "Mother Nature's Son") humor ("Rocky Raccoon," "Happiness is a Warm Gun"), social satire ("Piggies," Revolution") rock 'n' roll ("Helter Skelter" "Back in the USSR"), throwaway fun ("The Continuing Story of Bungalow Bill," "Why Don't We Do It In the Road?") and just one difficult to listen to ("Revolution #9").
The White Album was 30 songs worth of pure listening pleasure. Rolling Stone ranked the White Album number 10 among all rock albums ever. This is all the more amazing when you learn that recording the White Album was anything but pleasurable. In fact, Paul McCartney called it "the tension album."
Indian Bummer
In February 1968, the four Beatles traveled with their wives or girlfriends to Rishikesh, India, to learn Transcendental Meditation from the Maharishi Mahesh Yogi. The details of their growing disillusionment with the Maharishi are unimportant here. (The song, "Sexy Sadie," says it all.) The fact is, they were back in Abbey Road Studios by May of that year to record what would become the White Album.
On the one hand, John, Paul and George had written a boatload of songs during those hot, lazy Indian days and nights. It's important to note that these songs were written while the boys were free from the influence of drugs and alcohol. Is that one reason why the songs on the White Album shined so brightly?
On the other hand, something had drastically changed in the individual Beatles' demeanors. Geoff Emerick, the recording engineer at Abbey Road, described the change in his book about recording the Beatles, Here, There and Everywhere:
They had come back from their trip to India completely different people. They had once been fastidious and fashionable; now they were unkempt. The had once been witty and full of humor; now they were solemn and prickly. They had once bonded together as life-long friends; now they resented each other's company.
To make matters worse, there seemed to be a fifth Beatle roaming about who didn't have, uh, much musical experience.
We'll skip the details of John Lennon's romantic entanglements. At some point during the making of the White Album, Yoko Ono not only accompanied John in the studio, but followed him wherever he went. Emerick: "If [John] went to the toilet, she'd walk him down the hall and wait outside, hunched down on the floor." The Beatles' great producer, George Martin, remarked to Emerick, "What on earth is John thinking?"
But it was the effect on the other Beatles that mattered most. Emerick:
You could tell from the icy chill and the looks on the faces of Paul, George and Ringo that they didn't like it one bit. Their ranks had always been closed, and it was unthinkable that an outsider could penetrate their inner circle so quickly and so thoroughly.
Eric Clapton to the Rescue
There was one "outsider," however, who would be most welcome. In fact, one could speculate that his presence at Abbey Road at least temporarily salved the festering wounds of India and perhaps made the four realize that there were a part of a larger musical community. (In fact, the Beatles were the ones leading it.)
On Friday, September 6, 1968, the great Cream guitarist Eric Clapton stepped into Studio Two at Abbey Road to play lead guitar on George Harrison's new song, "While My Guitar Gently Weeps."
It almost didn't happen. In a car together from their homes in Surrey to the London studio, George asked his good friend to help out. According to Mark Lewisohn, Clapton exclaimed, "No one plays on Beatles sessions!" George answered, "So what? It's my song."
Eric Clapton's powerful performance on his Les Paul guitar made the song one of the many memorable moments of the White Album. And, according to George Harrison, there was the intangible benefit:
It made them all try a bit harder. They were all on their best behavior.
The White Album was released on November 22, 1968. Despite the turbulent five months of recording and mixing the record, "critics were ecstatic at the huge selection and diversity of taste on the LP."
Brilliance had indeed overcome adversity…with a little help from Eric Clapton.
---
BRUCE SPRINGSTEEN
By Andrew Goutman
(April 21, 2015) After gaping at many, many lists of "best of" Bruce Springsteen-penned songs covered by other artists, I decided that coming up with my own "best of" list was out of the question.
It's not that I'm not opinionated about rock 'n' roll matters, as readers of this blog well know. It's just that there is a wealth of material out there, and I haven't, nor will ever have, the time to listen to all of the cuts. So, for what it's worth, here are my three favorites, along with an honorable mention.
Manfred Mann: Earthier
That curious mid-'60s song by Manfred Mann (the name of the South African musician who founded the band) was its ticket to membership in the British Invasion, and the band followed up with another hit, "The Mighty Quinn." But by the end of the sixties, as the long-haired-bangs, identical suit novelty wore off, the band regrouped as the Manfred Mann Earth Band, to identify its evolving sound as "earthier and rockier."
Meanwhile, in the fall of 1972, Bruce Springsteen was working on his first album, which would become Greetings from Asbury Park, N.J. Although "Blinded by the Light" was designated as the hit single by Columbia Records president Clive Davis who purposely placed the song first on side one, it flopped commercially and was absent from the Billboard charts.
Well, it would become a big hit for…you guessed it. The Manfred Mann version was longer, more instrumentally diverse and included a piano "chopsticks" interlude that was truly exceptional. The cover charted its way to the top of the Billboard charts in February 1977.
Bruce & Patti Smith "Collaborate"
The song, "Because the Night" tops the lists of most "best of" Springsteen cover song lists on the internet, but perhaps it's not well-known that the song was technically co-written by the artist who made the cover famous. Springsteen started writing the song for his 1978 Darkness on the Edge of Town sessions, but abandoned it as "another love song." (I can relate: Most men grow tired of love songs by age 30. I suppose songwriters churn them out exclusively for women.)
In a superb moment of rock 'n' roll serendipity, it so happened that Patti Smith was working on her album Easter in the studio next to Springsteen's. When Bruce lost interest, producer Jimmy Iovine brought the tape to Smith, who changed some lyrics before recording it. It would become Patti Smith's biggest hit ever. Ironically, when Springsteen included the song for his 2010 compilation album  of abandoned Darkness songs titled The Promise, he re-recorded "Because the Night" using Smith's lyrics. Here is Patti Smith in all her glory:
 "They Blew Up the Chicken Man in Philly Last Night…"
The opening lines to the song, "Atlantic City"…they blew up his house too…referred to a Philadelphia mafia boss nicknamed the Chicken Man, who was killed by a bomb planted in his South Philadelphia home in 1981. The song is about a young couple gamely dealing with gambling and violence that had reached the Jersey shore town. Springsteen recorded "Atlantic City" for his 1982 solo album, Nebraska, in a slow, reflective tempo and dark moodiness. I among others yearned for a more spirited version and many bands have tried, including Counting Crows, Peter Yorn and Eddie Vedder. I love The Band's version the best:
Honorable Mention
The song, "Fire" was another song that didn't make the cut on 1978's Darkness on the Edge of Town and ended up, like "Because the Night," on the 2010 reissue The Promise. Reportedly, Springsteen's manager Jon Landau deemed "Fire" as not representative of the theme for the Darkness album, and was afraid that Columbia Records would release the song as the album's hit single.
It became a hit single all right…for The Pointer sisters. The Pointer's version reach number two in January 1979. The supreme irony: no Bruce Springsteen song had, up to that point, charted so well. Springsteen would remedy that the next year, when "Hungry Heart" became the first of 12 Bruce songs to hit the Top 10.
---
THE WHO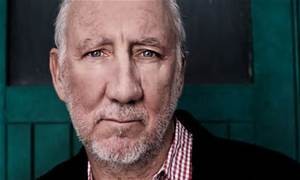 Did Woodstock Harden The Who's Frontman?
'We Won't Get Fooled Again' Tops List of Favorite Conservative Songs
By Andrew Goutman
Peter Townshend's legendary rise to rock 'n' roll fame and fortune came with some memorable downsides: The controversial charge in 2003 that he viewed child pornography (I believe he's innocent). The man who struck Abbie Hoffman with a guitar at Woodstock (He probably didn't).
Here's another one: Pete Townshend has become one of those grumpy conservatives. We'll take a look at that.
As he established The Who as an A-List "maximum rock 'n' roll" hit machine, Townshend seemed to fall in line with the prevailing political correctness of rock entertainers in his day. He was named one of the biggest financial donors to the UK Labor Party. In a 1974 interview with Penthouse magazine, Townshend stated that while he was a practicing capitalist who reaped big rewards for his art, his ideals were "communist." These and other of his "leftish" public utterances fall all over the calendar, and seem to contradict some major occurrences that unmistakably glue Townshend to the right of the political spectrum.
Woodstock: 'Get Off My Stage!'
We're all familiar with this story. While The Who were performing on the Woodstock stage, famous left-wing activist Abbie Hoffman grabbed a microphone to plea for support for fellow Yippie John Sinclair, who was jailed for a small amount of marijuana.
Townshend was reportedly "in a bad mood" when he took the stage. There is only questionable anecdotal evidence that he struck Hoffman with a guitar. But was Townshend making a political statement by his aggressive rejection of Hoffman? Or was it strictly territorial: a man invaded his space, and Townshend was in no mood for negotiation.
Other "Rightish" Episodes
Two other occurrences feed the narrative that Townshend is a creature of the right:
In 2004 Pete Townshend had a very public spat with left-wing filmmaker Michael Moore. Moore wanted to use the Who's iconic song, "We Won't Get Fooled Again" (we'll revisit that song very soon) for the closing credits of his film, "Fahrenheit 9/11." Townshend flatly refused, saying, "I had not been really convinced by "Bowling for Columbine," [Moore's previous film] and had been worried about its accuracy. Once I had an idea what the film was about, I was 90% certain my song was not right for them." Moore shot back that Townshend supported the Iraq war. Townshend called Moore "a bully."
Conservative websites were delighted in 2012 when Townshend identified himself as a "neoconservative." Townshend told the Huffington Post: "I try to stay away from American politics because I'm a bit of a neocon," he remarked. "I like the idea of America as the world's police force." (A "neocon" is usually a conservative who believes in a muscular foreign policy.)
The last line to the last verse of "We Won't Get Fooled Again," goes: "Meet the new boss/Same as the old boss…" This cynical view of revolution thrills conservatives, many of whom were left-wing revolution-types before rejecting it wholesale…vowing, we won't get fooled again. The conservative magazine National Review ranked the song number one in its Top 50 conservative rock songs. (the Beatles' "Taxman" was number two.)
When asked about the song's meaning, Townshend smartly demurs. "It's just about anti-politics," is his standard reply.
"We Won't Get Fooled Again" reminds me of another song by a prominent British band: "Revolution" by the Beatles. Recorded four years before the Who song, "Revolution" strikes the same cynicism about revolution, especially this line: "If you're going to carry pictures of Chairman Mao/You're not going to make it with anyone anyhow." The primary songwriter of "Revolution," John Lennon, would go on to be a very public peace activist.
So I get it. I was around at the time, and carried many times a revolutionary banner. I was totally committed to the cause. But I can also see Townshend's and Lennon's point (inasmuch as I can see into their hearts): There were way too many people yelling revolution, without having the slightest idea of what it was, or where it led. The noise became deafening.
Was Pete Townshend courageously telling people to take a deep breath. Or was his song among a body of work that revealed his political bent? I guess we'll never know for sure.
---
The Legendary Battle Between the Rolling Stones and Their Notorious Manager, Allen Klein

Amazingly, The Beatles Became Klein's Second Helping
By Andrew Goutman
After countless lawsuits, verdicts and settlements (26 in all counting the Beatles), as each party counted casualties in terms of lost property, wasted time and treasure, perhaps it was the Stones' guitarist Keith Richards who summed it up best: it was "the price of an education."
And what a severe price it was for the Rolling Stones.
Allen Klein, the wheeler-dealer record company nemesis who managed the Rolling Stones during the years 1965-70, would retain ownership of the band's entire recorded music catalogue during that period. In return, the Stone's would receive millions in royalties money that was rightfully theirs in the first place. Additionally, the Stones would be obligated to release one album of new material under Allen Klein's firm thumb.
After an initial settlement in 1975 freed up for the Stones $1 million in royalties that Klein had purposely tied up in litigation, Mick Jagger told Rolling Stone:
It was for songwriting royalties that he owed Keith and me from 1965 onward. I wasn't particularly happy about [surrendering ownership of the original songs]. I just wanted to get rid of him. He's just living off us and what we did five, ten years ago, you know? It's pretty pathetic.
Who Is This Allen Klein?
Allen Klein's ruthlessness emerged early is his career, when he reportedly stood up for artists working for Roulette, "a label owned by Mafia-connected Morris Levy."  In 1963 he negotiated a lucrative deal for the legendary R&B performer Sam Cooke. Four years later, Klein purchased a controlling interest in Cameo-Parkway, the Philadelphia label that was home to Chubby Checker and other legendary performers. Klein's star was on the rise. He became known among musicians as the go-to guy when big money was at stake, "the biggest bastard in the valley."
Meanwhile, the Rolling Stones were unhappy with their contract with Decca, the band's label, and dispatched Klein to renegotiate terms. Klein secured a huge advanced payment on royalties, but there was no simple explanation when caught "depositing the 1.7 million pounds in his account in the US rather than the Stones' account in the UK."
Tax issues always haunted the Rolling Stones. Klein was charged with shielding the band's earnings through  its US-based publishing company, Nanker Phelge. Klein employed small-print trickery to gain control of Nanker Phelge as its "nominal owner." The implications were huge: By owning the publishing company, Klein owned the rights to all Stones recordings during that period. Klein's estate (he died in 2009) still retains ownership. Jagger: "They have the rights to repackage all our old material between 1963 and 1969."
For the story of the Beatles' experience with Allen Klein, please read my article titled, "JT's Bite of the Apple." JT is of course James Taylor, an artist with Apple Records until Allen Klein showed him the door.
---
Mike Bloomfield's & Al Kooper's Excellent Adventure
By Andrew Goutman
Mike Bloomfield and Al Kooper met at the dawn of Bob Dylan's conversion to electric folk-rock music. Their brief but enormously productive collaboration helped create, among other things, what Rolling Stone has declared "the greatest song of all-time." The two seemed born to play music:
Mike Bloomfield grew up in a wealthy Jewish family on Chicago's North side. He learned guitar and gravitated toward the blues (not a difficult stretch in Chicago). He perfected his craft, creating a steady, fluid, clean, chiming guitar sound. He became lead guitarist in the Paul Butterfield Blues Band. On the band's second album, East-West, Bloomfield made his bones on the 13-minute title track with a guitar solo that combined "elements of blues, jazz, psychedelic rock and classical Indian raga."
Al Kooper grew up in Brooklyn and moved to Greenwich Village to pursue music and songwriting. (He was a member of the songwriting team that wrote "This Diamond Ring" for Gary Lewis and the Playboys.) Though primarily a guitarist, Kooper joined the very New York-ish band The Blues Project as a keyboard player…a conversion that would come in very handy down the road. Kooper went on to found Blood, Sweat & Tears, but did not share in its iconic glory; he left after one album. Interestingly, Al Kooper was instrumental in the rise of Lynyrd Skynyrd, one of the best country-rock bands ever. Kooper played on the band's first three albums.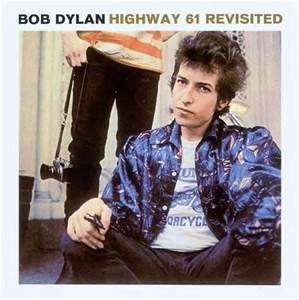 In the summer of 1965, Bob Dylan was putting together studio players for his sixth studio recording for Columbia records, Highway 61 Revisited. For lead guitar, Dylan picked Mike Bloomfield, whose talents Dylan greatly admired. Al Kooper attended the first sessions, but was told by producer Tom Wilson that no more guitars were needed. Unperturbed, Kooper "managed to sit in on the session, and he improvised an organ riff that…became a crucial element of the recording."
Yes, that was Al Kooper's keyboards on the song, "Like a Rolling Stone," an instrumental performance which the magazine Rolling Stone described as "one of the great moments of pop music serendipity." In later sessions for the album, Dylan even invited Kooper to his Woodstock, NY, enclave to help write chords to other songs.
Kooper and Bloomfield accompanied Bob Dylan to the 1965 Newport Folk Festival. As Dylan revealed his new roster of electrified songs, he was booed throughout the performance by folk purists. If anything, it boosted the careers of all concerned.
After the heady times of playing alongside bob Dylan, both Bloomfield and Kooper formed their own bands. As mentioned, Al Kooper founded Blood, Sweat & Tears and released the iconic album, "Child Is Father To Man." Kooper left the band due to "creative differences," and made way for singer David Clayton-Thomas, who would propel BS&T to new heights. Mike Bloomfield formed The Electric Flag and released the blues-flavored album, "A Long Time Comin'." His guitar on the first track, on a song titled "Killing Floor," remains my favorite guitar solo of all-time.
In 1968, the two would have a last go-round, in the form of a studio album and a live album. All Kooper booked two days of studio time in May, 1968 and asked Bloomfield to bring along two of his Electric Flag band members. On the first day, on the album that would be titled Super Session, Mike Bloomfield and Al Kooper created a tightly-produced set of blues jams that are enjoyed to this day by blues fans everywhere.
But on the second day, Bloomfield didn't show up. He cited his "insomnia." Kooper hastily recruited Stephen Stills, who was about to leave Buffalo Springfield, to finish off the album. The combination seemed to work: Super Session peaked at number 12 on the Billboard charts and became a certified gold record. It remains Bloomfield's biggest selling album.
The two would then record a live album: "The Live Adventures of Mike Bloomfield and Al Kooper," recorded over three nights in September 1968 at the Fillmore West.
Mike Bloomfield was found dead of a drug overdose in his car on February 15, 1981. Al Kooper recently retired from teaching songwriting and recording at the Berklee College of Music in Boston. He still performs.
---
2015 ROCK AND ROLL HALL OF FAME NOMINEE
Spinners Thrived After Motown Exit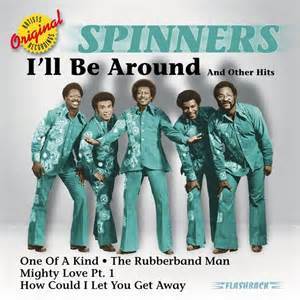 By Andrew Goutman
(December 3, 2014) It would be quite natural to assume that perhaps the top R&B hit making machine of the 1970s, a band from Detroit, would be affiliated with that great city's home label: Motown.
Well, it started out that way. But the Spinners moved on, and created a string of hits that would make them legendary R&B performers. As a result, the Spinners are for the second time nominated for induction into the Rock and Roll Hall of Fame. Fan voting ends December 9, and you can help this great American R&B band get the recognition it richly deserves. Stay tuned for details.
The original group banded together in a Detroit suburb of Ferndale, Michigan in 1954, and began performing as the Spinners in 1961. (They named themselves after a popular hubcap spinning around a car's wheel…very Detroit.) They were signed to a small label called Tri-Phi Records and began recording. In 1963, Tri-Phi was purchased by Berry Gordy, and the Spinners were assigned to the Motown label.
But still…no hits. Without commercial success, the Spinners band members "were used by Motown as road managers, chaperones and chauffeurs for other groups, and even as shipping clerks." In 1970, after a long absence from the Billboard charts, the Spinners finally enjoyed a Motown hit: "It's a Shame," a song penned by Stevie Wonder.
But the Spinners were about to get a makeover that could only be called serendipity: a new label, new lead singer and a new producer that helped pioneer the "Philly Sound."
Legend has it (can't be confirmed!) that Aretha Franklin was the one who convinced the Spinners to leave Motown for Atlantic Records. But why would an R&B band on the verge of stardom leave…Motown? Original band member Bobbie Smith explained: "Motown has a lot of groups with the same caliber as the Spinners, and so we felt we were always getting lost in the shuffle. But it was a good learning experience. It was like going to college and coming out an A student."
After coming over to Atlantic Records, the Spinners hired a band member's cousin to sing lead: Phillipe Wynne. His golden voice spawned a string of hits that would cement the band's legacy: "Could It Be I'm Falling in Love," "One of a Kind (Love Affair)," "They Just Can't Stop It (The Games People Play)," and "Mighty Love." They hit #1 on the pop charts with "Then Came You," a duet with Dionne Warwick.
But it just wasn't Wynne's voice that was propelling the Spinners' success. A Jamaican-born, Philadelphia-bred producer was pushing all the right buttons.
Thom Bell's musical journey began in his adopted city of Philadelphia, absorbing the distinct R&B "Philadelphia Sound" from Kenneth Gamble, Leon Huff and Daryl Hall (of Hall & Oates fame). Bell would go on to produce the Delfonics, and was nominated for a Grammy award for the song "Didn't I (Blow Your Mind This Time)." In 1972 Thom Bell agreed to produce the Spinners for Atlantic Records. In 1975 he won the Grammy for Best Producer of the Year.
Rock and Roll Hall of Fame
And speaking of awards, the Cleveland-based Rock and Roll Hall of Fame announced that "the public can vote for five nominees they believe to be most deserving of induction…" Please go to its website, rockhall.com, for details. Again, voting ends December 9. Nominees include Green Day, Joan Jett, Paul Butterfield Blues Band, Lou Reed, Sting, the Smiths and Stevie Ray Vaughn, among others.
I guess you know who I'm voting for.
---
Ranking the Unrealized
Accomplishments
of Dead Rock Stars
Who among rock's departed left us most wanting? (Hint: Number 1's name is the title of a Weezer song)
By Andrew Goutman
(November 3, 2014) The gaping hole in musical prowess and accomplishment left by the premature deaths of dozens of rockers is impossible to render in a simple list. It is an exercise in futility. I had to create categories of those left off the final list, and this was of course very hard to do.
Ultimately, I ranked these departed rockers by their musical accomplishments at the time of their deaths and their potential for future success. I then subtracted the rockers' penchant to indulge in certain self-destructive tendencies that would diminish that potential…especially drugs. Other exceptions and qualifications are evident by the categories I created. I had to make some hard choices.
The top three rockers whose deaths caused the greatest voids in our musical psyches will be revealed in detail at the end, but I will give them to you now (you probably peaked anyway): 3. Ronnie Van Zant, 2. Jimi Hendrix and 1. Buddy Holly.
Died After Their Careers peaked: Freddie Mercury, Frank Zappa, Marvin Gaye, Elvis Presley, George Harrison, Tim Buckley, Michael Jackson, Jerry Garcia,  Cass Elliott, Harry Nilsson, Paul Butterfield and Mike Bloomfield.
Sure Rock Hall of Famers Who Didn't Make My Cut: Otis Redding, Janis Joplin, Jeff Buckley, Amy Winehouse, Gram Parsons, Keith Relf, John Cipollina, Stevie Ray Vaughn, Keith Relf, Terry Kath, Jack Bruce and Bob Marley.
Their Bands Moved On: Bon Scott, Ron "Pigpen" McKernan, Brian Jones, Lowell George, Duane Allman (see also notable) and Keith Moon (another hard choice considering he's the greatest rock drummer ever).
Hell-Bent on Self-Destruction:
Jim Morrison – He died on July 3, 1971 in Paris, overdosing on heroin. There was no autopsy. In the book No One Here Gets Out Alive, the authors gave an alleged eyewitness account that Morrison had been coughing up blood for months while in Paris. Courson was said to be on heroin also.
Kurt Cobain – The immensely talented Nirvana frontman battled depression, and had a history of severe stomach ailments that Cobain surmised only heroin could remedy. He committed suicide on April 5, 1994.
Notables
John Bonham
In a Rolling Stone interview on October 28, 2014, Jimmy Page was asked why Led Zeppelin didn't just move on as the Who did when it lost Keith Moon. Page replied, "Led Zeppelin wasn't a corporate entity. Led Zeppelin was an affair of the heart. Each of the members was important to the sum total of what we were." Therefore, Bonham's death ended the run of one of the greatest of all rock bands. That's something.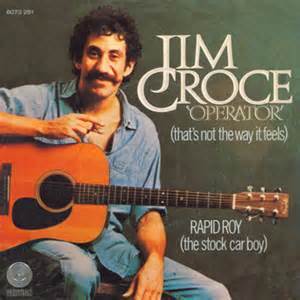 Jim Croce
Philly guy Jim Croce was a hit-making machine before a plane crash in Louisiana took his life in 1973, at age 30. He released his first solo album, You Don't Mess Around With Jim, in 1972, a year before his death. His hits include "Operator (That's Not the Way It Feels)," "I'll Have to Say I Love You In a Song," "I Got a Name," and "Bad Bad Leroy Brown," among many others. Do the math.
John Lennon
John was of course 40 when he died. So why didn't I place him in the "Died After their Careers peaked" category? Two reasons: Colossal talent and his frame of mind during the months before his tragic death. When he was cut down by as assassin's bullet in 1980, he was holding a tape that would be a part of his Double Fantasy album. According to Yoko Ono's diary that was published in 2012 as the Dashboard Diary: John Lennon's Last Days, Yoko wrote, "All day John did not stop playing 'Walking on Thin Ice.' he played it over and over and over again."
Yoko also wrote, "After the drug binges of the sixties,  John wanted us to clean up and be healthy for Sean's sake too." Sounds like a man serious about life and his art. If Lennon's post-1980 career had been parallel to band mate Paul McCartney's, he would have made a consequential impact on popular music.
The Top 3
3. Ronnie Van Zant
His band, Lynyrd Skynyrd, hit it big in 1973 with the album Pronounced Leh-nerd Skin-Nerd that contained the all-time iconic barroom hit "Freebird" (said to be a tribute to Duane Allman).  The breakthrough hit "Sweet Home Alabama" was released the following year. Huge hits followed: "I Got a Little," "You Got That right," "What's Your Name" and Saturday Night Special," among many others. In four years, the band had compiled a genuine greatest hits record.
But it was one single that clued people to the mindset of the band's songwriter: "That Smell," a cautionary tale about drug abuse that was said to be aimed at Van Zant's band mates. The man apparently hated drugs. Like Bruce Springsteen, musicians with that kind of mindset tend to have long, productive careers.
Along with four other passengers, Ronnie Van Zant died in a plane crash in 1977 while touring (Louisiana also). Lynyrd Skynyrd disbanded soon after. (It is now touring on the oldies circuit with some original members.)
2. Jimi Hendrix
I wrote about Jimi Hendrix's creation of the Electric Lady recording studio in New York, which would have given the most creative guitarist in rock creative control over his music. If you are on the Tribute tab, just scroll down; otherwise the link is here. Hendrix of course died before enjoying the fruits of his labor. The possibilities, if he had returned from England, are just endless. It boggles the mind.
1. Buddy Holly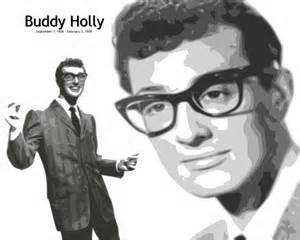 Forget all that "the day the music died" debris. Buddy Holly at age 22 was writing huge influential hits while a young Paul McCartney was belching into a microphone at the Cavern Club in Liverpool. His influence on popular music is legendary. He wrote his own songs and innovated studio techniques such as double-tracking. Most important, Holly was the one who pioneered the standard rock band line-up of vocalist, two guitars, bass and drums.
When his plane went down over that Iowa cornfield in 1959, a baton was passed to the Beatles. It was the day that music was reborn.
---
Fleetwood Mac's Revival Tunes Up Memories
of the Original Blues Version
By Andrew Goutman
"Our songbird is back!" gushed various members of the pop-powerhouse band Fleetwood Mac, as they get ready to embark on a 33-city tour throughout North America (tickets are reportedly $140 a pop). McVie joins comrades Lindsey Buckingham, Stevie Nicks and the band's founding members drummer Mick Fleetwood and bassist John McVie to perform with her bandmates for the first time since 1997.
Christine Perfect, who would marry John McVie, first joined the band in 1970 as a back-up vocal, and was part of the band's renaissance to pop superstardom. Fleetwood Mac's recording success in the 1970s, rock's greatest decade, make them part of the conversation as to the decade's most influential band, along side of the likes of Bruce Springsteen, Eagles, McCartney/Wings, Marvin Gaye, Led Zeppelin, Billy Joel, Stevie Wonder and of course Bob Dylan. (There's a response form below if you believe I am insanely off base and your band is missing.)
The group's second album Rumours, released in 1977, yielded numerous Top 10 hits such as "Go Your Own Way," "Don't Stop," "You Make Loving Fun," "The Chain" and "Gold Dust Woman." Rumours has sold over 40 million copies worldwide, and shares the top three top-selling albums of all time, along side Eagles Greatest Hits and Michael Jackson's Thriller.
People of a certain age remember an entirely different Fleetwood Mac. I remember albums such as Kiln House and English Rose that gave young blues fanatics like myself songs such as "Jigsaw Puzzle Blues," "Doctor Brown" and "Stop Messing Around." These were basic 12-bar blues songs that had both urgency and style. I recall we couldn't get enough of them.
 Fleetwood and McVie initially joined forces as the rhythm section in British blues legend John Mayall's band, The Bluesbreakers. When Eric Clapton left Mayall to join the supergroup Cream, a guitarist named Peter Green took his place. The band would play an instrumental during sound checks and live performances titled "Fleetwood Mac." A seed was planted. John Mayall would have to find new bandmates.
Fleetwood Mac during the years 1967 to 1971 was your basic British blues band with three talented guitarists…sort of like The Yardbirds but on a smaller scale. They recruited 18-year-old Danny Kirwan, a self-taught prodigy with a unique vibrato sound. They added Jeremy Spencer and his essential slide guitar. The band scored a number-one single (in Europe) titled "Albatross."  That success lured top management types, who convinced the group to become more rock-oriented. A 1969 rock album Then Play On was a critical success but a commercial failure. Then the roof caved in: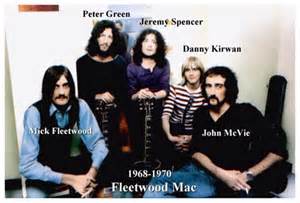 While touring in 1971, Jeremy Spencer told his bandmates that he was going out to buy a magazine, and never returned. After days of searching for him, his bandmates discovered that Spencer had joined a religious cult group, The Children of God.
Danny Kirwan had begun to drink excessively and he wasn't a happy drunk. He smashed his Les Paul Custom guitar before a gig and refused to go onstage. The band fired him.
Let it be known that Fleetwood Mac didn't one day make a decision to abandon its blues-oriented roots and become a commercial pop band. The mere subtraction and addition of band members molded its musical direction and sensibilities. Mick Fleetwood came to admire guitarist Lindsey Buckingham and asked him to join the band. He agreed on the condition that the group take on Stephanie "Stevie" Nicks, Buckingham's girlfriend and songwriting partner. They split up, as did John and Christine McVie, but the band thrived.
Fleetwood Mac has promised an album of newly recorded music, but I'm not holding my breath. I'm just wondering whether Hillary Clinton, taking a cue from her husband, designates "Don't Stop" as her campaign theme. Nah, I'm not holding my breath on that one either.
---
JAMES TAYLOR
By Andrew Goutman
In the recovery business, moving to another location to escape a substance addiction is called a "geographic cure." I've heard people say that it hardly ever works.
James Taylor, battling an addiction to heroin, was looking for a geographic cure when he move to London in 1968. That, and a desire to succeed in the music business. The young man had a  lot to prove. He had come from a wealthy musical family: his mother was a "classically trained soprano" and his siblings–Livingston, Alex and Kate–were finding various degrees of success in popular music.
He made friends with musician Danny "Kootch" Kortchmar at age 15 and the two formed a band. However, JT's musical progress was interrupted when, at 17, he committed himself into a mental institution in Massachusetts for treatment of depression. When he was released, according to Taylor, "I got involved in 'junk.'"
When he arrived in London, Taylor's friendship with "Kootch" was his ticket to audition for Peter Asher, of Peter & Gordon fame. Asher was then an A&R rep for the fledgling Beatles record label, Apple Records. While the Beatles were still under contract to EMI and Capitol Records, Apple Records had big plans to sign other artists. James Taylor would become the first non-British act to be signed by Apple.
From the liner notes in Taylor's debut album, Asher remembers the audition:
I still remember my utter astonishment and delight. These were not traditional rock 'n' roll songs. They had elements of folk to them but with an R&B groove. The guitar parts had the elegance of classical Spanish guitar playing, but used occasional jazz chords. The vocals were intense and soulful but introspective and thoughtful at the same time. The songs were brilliant blends of poetic elegance, humor and precision. I was overwhelmed.
With Asher producing, the album was recorded from July to October 1968…at the same time The Beatles were recording The White Album. Many Beatles ironies abound: Paul McCartney played bass and back-up vocals on the album's biggest hit, "Carolina In My Mind." For the song "Something in the Way She Moves," Taylor had wanted to title the song "I Feel Fine," after a dominant line in the chorus; of course that title was taken. And everyone knows the first line to the George Harrison song, "Something," from the Beatles' Abbey Road album.
The critical reaction to James Taylor's first record was positive. Jon Landau gave it a rousing review in Rolling Stone. But JT's Apple release didn't sell as well as expected, in part due to Taylor's hospitalization for drug addiction. In a January 1973 interview published by Rolling Stone, James Taylor had this to say about his junk obsession:
I kicked junk for about a half a year and then spent a while in Chapel Hill, North Carolina…I was clean. Then I started to take a lot of codeine. I went to Europe and started to take opium and then got into smack heavy for about nine months. I got into it real thick there. I came back to this country and kicked…
James Taylor's tenure at Apple Records was doomed despite his drug addiction. Management changes at the label were in the wind. A bad guy who had already ripped off The Rolling Stones would take his charlatan act to the Beatles' inner sanctum, and Taylor's fate was sealed.
Allen Klein, then co-manager of The Rolling Stones, had tricked the band into signing over the copyrights of all Rolling Stones songs recorded before 1971. (A 17-year legal battle was finally won by Klein, which Keith Richards called "the price of an education.")
In 1969 Allen Klein became Apple's president, "by virtue of his three-to-one support from the Beatles, Paul McCartney being the only group member to oppose his involvement." McCartney's subsequent withdrawal from Apple decision-making would give Klein free rein to purge the label of alleged antagonists. Peter Asher, the brother of Paul's girlfriend, Jane, was let go. Taylor followed him out the door.
The rest, as they say…
---
CROSBY, STILLS, NASH & YOUNG
By Andrew Goutman
(August 20, 2014) A friend of mine (who's also a subscriber, so perhaps he's reading this) recently issued glowing praise of a "reunion" concert of Crosby, Stills & Nash. Now, for the record, I am usually opposed to "oldies tours" in which our rock heroes of the '60s and '70s, who haven't made a record in years, milk the arena circuit (Billy Joel's run at Madison Square Garden excepted).
I believe that many people would make an exception for CSN as well. Despite issuing two masterpieces at the beginning of their 45-year partnership and just two more so-so recorded albums along the way, Crosby, Stills & Nash (& Young) remain beloved. We love their harmony. We love their songs. And we love their stories: Graham Nash, a working class kid from Blackpool, England, who formed the Hollies. Unlike Nash, David Van Cortlandt Crosby was a "child of privilege who could trace his family lineage back to a surgeon who had served on George Washington's staff during the Revolutionary War." Crosby would of course join The Byrds, a rock hit machine.
In the spring of 1968, Stephen Stills was hanging out with Judy Collins, for whom he had written a song called "Suite: Judy Blue Eyes." Atlantic Records mogul Ahmet Ertegun had Stills under contract, and saw the possibilities of bringing the three together. A year later, Crosby, Stills and Nash sang together for the first time at Mama Cass Elliott's House in LA. Graham Nash remembers:
We all knew. There was no fucking question. David, Stephen and I would sing almost the whole first album with one acoustic guitar, and…it was obvious that this was something really new and fresh. Stephen [Stills] was an incredibly focused person. Without question, he was the leader of this band and there was a reason we called him "Captain Many Hands." He did nineteen brilliant pieces of music that he had written in four fucking months. He had the music. In spades.
After the first album's stunning success, Ertegun suggested to Stills that the band bring on Neil Young, Stills' former bandmate in Buffalo Springfield. It just seems right, mused the mogul. Stills retorted, "But Ahmet, he's already quit on me twice. What do you think's gonna happen this time?" According to Rolling Stone, Stills wanted John Sebastian of Lovin' Spoonful to join the group.
Nevertheless, Neil Young joined the band, and the result was the album Deja Vu, another masterful work of recorded music. The album took two months to make and would eventually sell over seven million copies. It yielded three hits, including Joni Mitchell's "Woodstock." After the album's release, Neil Young, touched by the deaths of four Kent State college students at the hands of the Ohio National Guard, would release "Ohio" as a single.
Crosby, Stills & Nash would have two more notable releases: In 1977 the album CSN produced one hit, "Just a Song Before I Go." Daylight Again was released in 1982, and yielded "Wasted On the Way" and the powerful "Southern Cross." The band joined the arena circuit in 1999, both with and without Neil Young.
---
THE YARDBIRDS
By Andrew Goutman
Among true rock fans, the designation "greatest guitar player ever" is almost a core belief. It is born, bred and nurtured in teen garages, dorm rooms, bars, concerts and gatherings of every type. So therefore, fans of Jimi Hendrix, Jerry Garcia, The Edge, Alvin Lee, Mike Bloomfield, Johnny Winter, Eddie van Halen, shredders such as Joe Satriani, and the rest, aren't going to like what I'm about to say. But please stick around; it's a good story.
The Yardbirds, a sixties English rock band, had in its ranks the three greatest guitar players in rock music, ever. Partisans of Jimi Hendrix (the subject of the article below this one) will find this especially disagreeable. After all, Jimi was ranked #1 guitar player of all time by Rolling Stone. The magazine ranked the Yardbirds guitarists as follows: #2 – Eric Clapton, #3 – Jimmy Page and #5 – Jeff Beck. Not bad for one band that lasted five years. (Keith Richards was #4, by the way.)
Keith Relf's Yardbirds
The band was founded in 1963 by singer and harmonica player Keith Relf who, along with bassist Paul Samuel-Smith, wrote most of the Yardbirds' most popular songs. Relf fronted the band through its entire history. He was the one who gave the band its flavor: a combination of American blues and R&B, plus "high speed and increased volume, dubbed 'the rave-up,' the group's distinguishing feature." The Yardbirds were Relf's band. And so it was a supreme and bitter irony that the leader of a band with such a roster of guitar greats died in 1976 of a freak accident: he was electrocuted while playing an improperly-grounded electric guitar.
Eric Clapton came along in October 1963. A sampling of the band's set list during Clapton's tenure revealed his love for the blues: "Good Morning Little Schoolgirl," Sonny Boy Williamson; "Smokestack Lightning," Howling Wolf; "I'm a Man," Bo Diddley; and "Boom Boom," John Lee Hooker. But when the Yardbirds scored a commercial hit with "For Your Love," blues-purist Clapton abruptly left the band to join John Mayall & the Bluesbreakers. Clapton recommended studio guitarist and session producer Jimmy Page to take his place. But Page, unwilling to give up his lucrative session work and wary of touring, passed the torch to his friend Jeff Beck. Page would be back very soon.
With Jeff Beck on guitar, the Yardbirds thrived and reeled off a succession of hits, including "Heart Full of Soul," "Shapes of Things," and "Over Under Sideways Down." Beck, a guitar virtuoso (he's won the Grammy for Best Rock Instrumental Performance six times) did "experiments with fuzz tone, feedback and distortion" that added a psychedelic quality to the Yardbirds' recordings. "The electronic equipment just wasn't up to the sounds that I had in my head," Beck said at the time.
But Beck was fired in the middle of the band's 1966 American tour for his temper and perfectionism–some of the same qualities that made him a guitar great. Beck went on to found the Jeff Beck Group, with Rod Stewart on vocals. Their first album, Truth, contained the blues standard, "You Shook Me." Jimmy Page's Led Zeppelin played that same song on their first album.
Jimmy Page, named "the pontiff of power-riffing" by Rolling Stone, was actually a Yardbird before Beck departed. In June 1966 bassist Samuel-Smith left the band, and Page agreed the play bass until another band member learned the instrument. The Beck-Page partnership created the song, "Happenings Ten Years Time Ago," a counter-culture psychedelic delight.
Page took over lead guitar when Jeff Beck was sacked. The band released a song, "Dazed and Confused," which went nowhere until Led Zeppelin made it an arena power rocker. On July 7, 1968 the Yardbirds played their final gig at the College of Technology, somewhere in England.
So anyway, who is my choice for greatest guitar player ever? The initials are E.C. There is no doubt in my mind..
---
Jimi Hendrix's Electric Lady
By Andrew Goutman
The Electric Lady studio was Jimi Hendrix's vision of recording utopia…"a "psychedelic lair, with curved walls, multicolored lights and sci-fi erotic murals to aid the creative flow." Nestled in New York's Greenwich Village, the studio was both the upshot of the great guitarist's fantasy plus an antidote to the bad taste of a prior recording experience. Along with John Storyk, the architect and acoustician who designed the studio, Hendrix was willing to jump through multiple hoops to create an environment that would break the mold for collaborative musical recording.
An opening party was held on August 26, 1970. But Hendrix would only spend four weeks in his new studio, making recordings in the final phases of construction. He boarded an Air India flight destined for London to be the starring attraction at the Isle of Wight Festival. Jimi Hendrix died less than three weeks later.
Electric Ladyland
The making of Electric Ladyland, Hendrix's third studio album recorded at New York City's Record Plant, did not go well. The studio fees for the lengthy sessions (one of rock's first double albums) were "astronomical." Further, there was turbulence in the ranks: Chas Chandler, who had claimed to "discover" Jimi and had become his manager, bailed out halfway through the album's sessions, even selling out his management shares. Hendrix and bassist Noel Redding endured several conflicts during recording; Jimi would often record the bass lines himself. It is a supreme irony that in the midst of such conflict and chaos, Hendrix would create an absolute masterpiece. Among Rolling Stone's Top 100 Albums, Electric Ladyland is #56.
When Hendrix made the decision to build his own studio, he probably couldn't have imagined the difficulties that lay ahead. From Wikipedia:
Construction of the studio took nearly double the time and money as planned; permits were delayed numerous times, the site flooded due to heavy rains during demolition, and sump pumps had to be installed (and then soundproofed) after it was determined that the building sat on a tributary of an underground river, Minetta Creek. A six-figure loan from Warner Brothers was required to save the project.
In its 44 years of existence, the Electric Lady's musician clients reads like an A-List of rock 'n' roll: Rolling Stones, Stevie Wonder, Bob Dylan, Led Zeppelin…more recently, sessions have included Eric Clapton, Coldplay, Rihanna and Sheryl Crow. But there is no doubt that the spirit of Jimi Hendrix is still felt in the brightly-colored soundproof walls. "For the first time, an artist was building a studio," said studio designer John Storyk. "This was happening in a few pockets all over the world, but none more famous than here with Jimi."
"All the studios you see today come from being a friendly place to make art," added Robert Margouleff, who worked with Stevie Wonder in the '70s. "That was what really came out of this studio."
---
 Sheryl  Crow's Hit Song, "All I Wanna Do," Gives Poet Wyn Cooper his 15 Minutes
By Andrew Goutman
You must remember that great song from 1994…that Sheryl Crow ditty that won her two Grammys for Record of the Year and Best Female Pop Vocal Performance. The song starts off with two-note guitar riff, with Sheryl voicing the words,
Hit it! This ain't no disco, and it ain't no country club either. This is LA.
In January 1993, Crow, along with her musicians and producers, were in a recording studio in LA, laying down tracks for what would be her first major release, Tuesday Night Music Club. Crow explained, "We were jamming in the studio, and I picked up this poem in a book – the first line was "All I wanna do is have some fun." It encapsulated what was going on in LA, a real extreme feeling of apathy and defeat. [But] it's masked by this light pop ditty…"
The poem Crow was referring to was from a book titled The Country of Here Below by a one Wyn Cooper. Cooper's poems appeared in numerous anthologies of contemporary poetry, and he was an editor of various quarterly volumes. Cooper explained his serendipitous reversal of fortune:
I wrote a poem which I called "Fun." I sent it to many magazines for publication with no luck…Bill Bottrell and Kevin Gilbert, Sheryl Crow's producer and keyboard player,  took a break from recording…for want of better lyrics to a tune they already had in mind. They went around the corner to Cliff's Books in Pasadena, where they found a used copy of my book. They liked the poems…and took it back to Sheryl, and asked her to sing "Fun" to the music.
The poem and the lyrics to "All I Wanna Do" are almost identical (Crow's lyrics are here.) Since the poem wasn't about any particular place, Crow and her staff embodied their reference to LA by way of a memorable chorus that ended with, "Until the sun comes up over Santa Monica Boulevard." The entire Wyn Cooper poem, "Fun," can be found here. Here is the one verse that's very different from the song's lyrics:
A happy couple enters the bar, dangerously close to one another, like this is a motel, But they clean up their act when we give them A look. One quick beer and they're out, Down the road and in the next state For all I care smiling like idiots. We cover sports and politics and once, When Billy burns his thumb and lets out a yelp, The bartender looks up from his want ads.
Cooper received song-writing credit, and collects royalty checks for his artistry. I couldn't find out how much, but I'm thinking the amount exceeds his compensation for organizing the Literary Festival in Brattleboro, Vermont.