The Jan. 6 Seditionists: No Profiles in Courage with This Bunch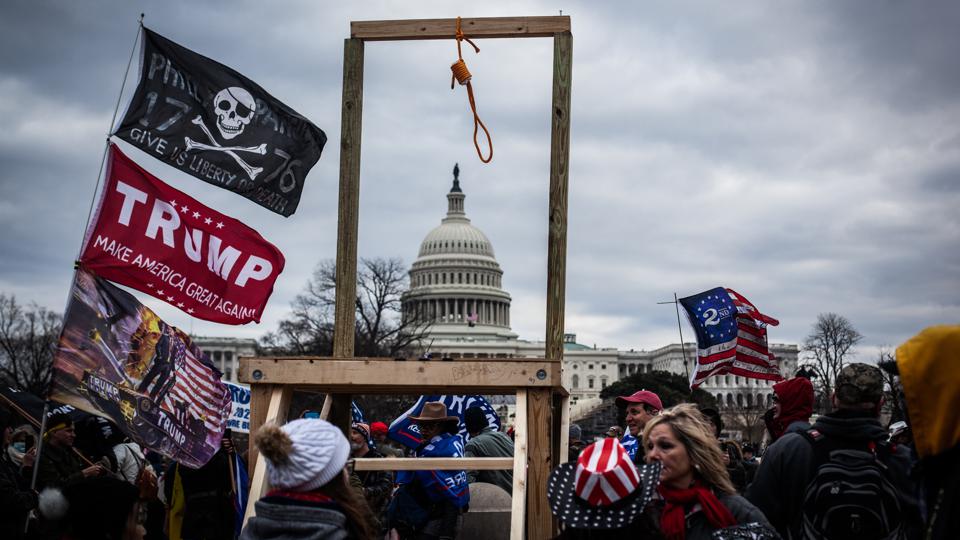 The rioters included dozens of financial deadbeats and some convicted of violence against women.
Requiem for an Ex-President
With Donald Trump's impeachment acquittal in the books (the Senate actually voted him guilty of incitement by 57 to 43, which was of course short of the Constitutional two-thirds), the ex-president has been doing a happy dance at his Palm Beach estate and planning a return to the political stage.
Not so fast, Donald.
The state of Georgia has opened a criminal investigation into Trump's attempt to subvert the election results there, based on the infamous phone call to Georgia secretary of state Brad Raffensperger during which Trump asked the elections official to "find" him sufficient votes to make Trump the winner.
As I pointed out in my Feb. 4 article titled "Some Dare Call It Treason," there are judicial remedies that don't require 67 US Senators to concur with the prosecution. Short of treason, which may seem historically out-of-reach, there is a federal law, 18 U.S. Code § 2383 – Rebellion or Insurrection, which reads in part: "Whoever incites, sets on foot, assists or engages in any rebellion or insurrection against the authority of the United States, or the laws thereof…shall be fined under this title or imprisoned not more than ten years, or both, and shall be incapable of holding any office under the United States."
"There has to be a nationwide reckoning with the gravity and horror of these events," said impeachment manager Jamie Raskin (D-MD). It must start at the top with the man who called the shots to concoct one of the darkest moments in American history.
But what about the rioters who stormed the Capitol? Who were they? Why did they do it? It's not a pretty picture.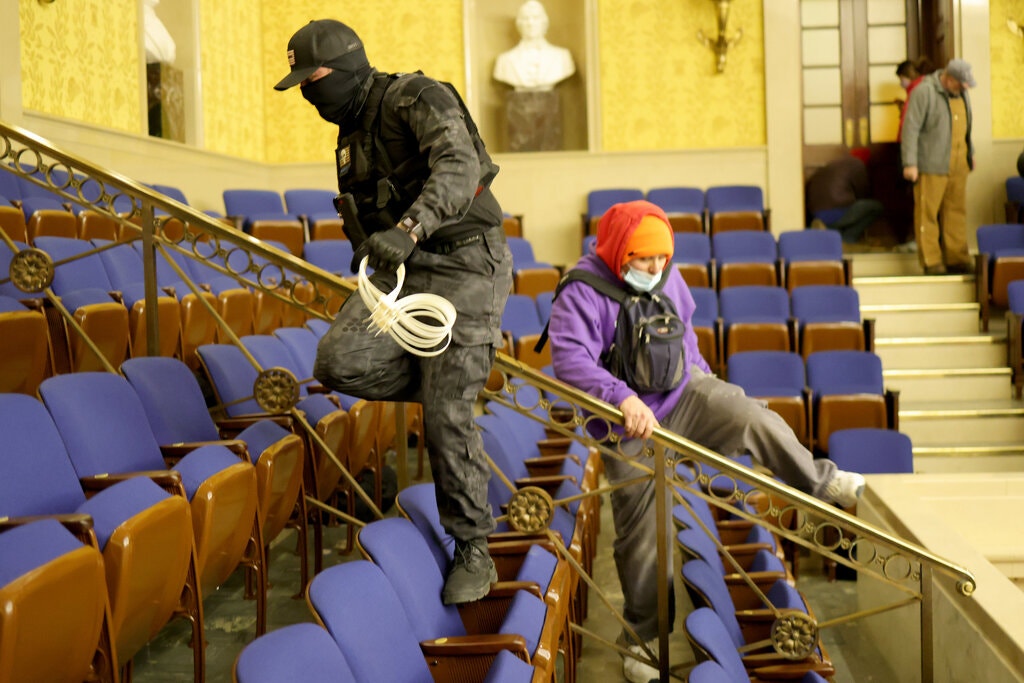 The Players
In approximately half of the more than 200 federal cases compiled by the Associated Press from court records, the insurrectionists seemed motivated by "conspiracy theories or extremist ideologies." The FBI has linked at least 40 defendants to far right extremist militia groups, most prominently the Proud Boys and the Oath Keepers. The FBI identified at least 10 rioters as adherents of QAnon, a nonsensical doctrine that claims Donald Trump is the savior from an onslaught of liberal Democrats, who are redrawn as Satanists.
In at least 59 cases, according to the AP, the defendants are linked to violent and extremist rhetoric in forums on social media before, during and after the Jan.6 siege. The report found that the discourse was rooted in Donald Trump's repeated false claim that the presidential election was stolen from him.
Proud Boys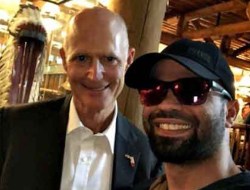 Among those leading the mob toward the Capitol were members of the Proud Boys, who "wore helmets, vests and tactical gear marked with fluorescent orange tape, and appeared to gesture and communicate with one another" to coordinate the breach of the Capitol building, according to the Philadelphia Inquirer.
Eighteen persons affiliated with the Proud Boys were arrested for battling with law enforcement. Among them was Dominic Pezzola of Rochester, NY. The FBI has accused Pezzola of "removing barricades, stampeding police, stealing an officer's riot shield and trying to break a window" at the Capitol. Among the many charges Pezzola is facing is a federal crime of terrorism, which secured his detention before trial.
Violence Against Women
In 2005, Pezzola had a shotgun removed from his house in a domestic dispute. According to HuffPost, Pezzola had a protection order filed against him at the time police were called. The right wing extremist Proud Boys are well-known for their emphasis on "traditional masculinity."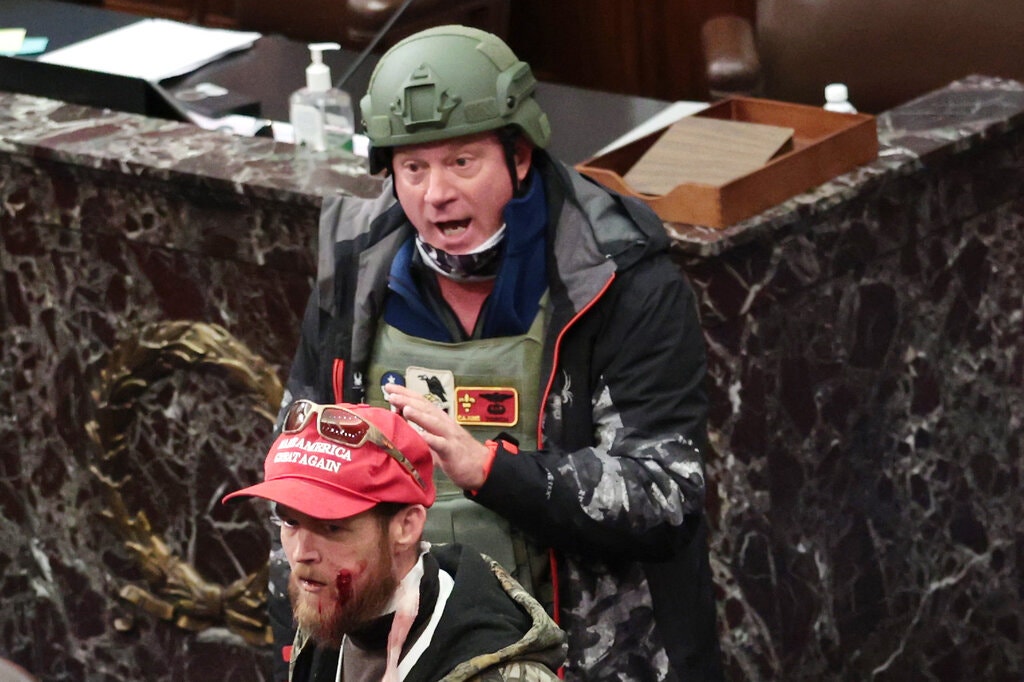 An investigation by HuffPost counted at least nine rioters who have a history of violence against women, ranging from domestic abuse complaints to serving prison time for sexual battery and "criminal confinement."
The man pictured above, Larry R. Brock, is an Air Force veteran from Texas who's facing federal charges for his part in the insurrection. He was also carrying zip ties and admitted to federal prosecutors that he intended to "take hostages."
God knows Mr. Brock will never be nominated for "Husband of the Year."
"Terroristic Threats of a Family/Household"
Brock and his wife Katya, who share a six-year-old son, have been separated for about three years. Katya routinely presses "save" after her husband leaves another skin-crawling voicemail message: "Do the right thing and kill yourself already." "I have better things to do than to speak to a whore." "Nobody loves you." Katya told HuffPost that Larry views women as "disposable," and has meted out abuse through four years of marriage and three years of separation.
More seriously, Katya revealed Brock's views on people with mental illness or disabilities. "Larry said verbatim, 'We need to have a societal cleanse and put all these defective people on a train," Katya recounted. "You know, like Hitler did with all the Jews. That was his favorite phrase."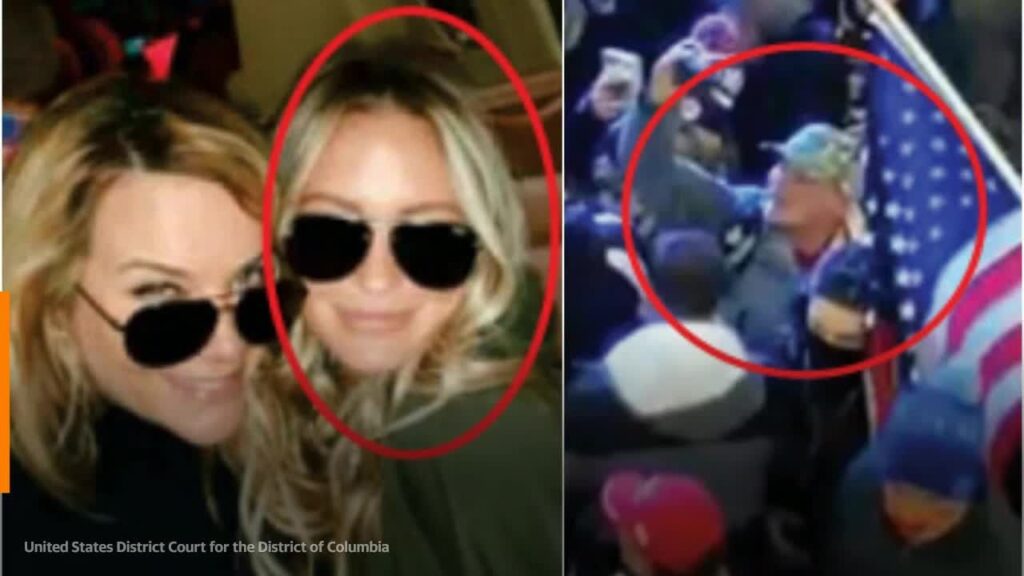 Deadbeats
The pandemic is certainly a factor, but nearly 60%–that's sixty–of the Capitol riot insurrectionists were experiencing financial problems, such as "bankruptcies, notices of eviction or foreclosure, bad debts, unpaid taxes over the last two decades," according to a Washington Post examination of public records.
A full quarter of the rioters had been sued for money owed to some creditor. An estimated 20% of the group faced foreclosure on their homes at some point. Their bankruptcy rate–18%–is twice that of average Americans.
Grievance Politics
These persistent financial problems may open a window into understanding why these Trump supporters were willing to risk arrest and prison time, in broad daylight with cameras whirring. How could they be so swayed by their hero's siren's call that they commit crimes with the whole world watching? Does this happen when people are close to the edge?
The drumbeat of Trump's grievance–that something has been stolen from him–could have resonated with a group that's feeling the walls of economic insecurity closing in on them. According to one expert on extremism, "the sense of betrayal and anger that someone is taking something away from them helped mobilize a lot of people that day."
Jenna Ryan
She had all the outward signs of success. A blonde beauty, Jenna Ryan is a Texas real estate agent whose private plane would whisk her away to Washington, DC for a date with destiny: to save the country for Donald Trump.
The latter part is certainly true. Ryan, 50, is accused of rushing the Capitol, shouting "fight for freedom, fight for freedom!" Apart from her federal indictment, Jenna Ryan has her secrets. She filed for bankruptcy in 2012. She nearly lost her home to foreclosure. At the time of her arrest, she was paying off a lien of $37,000 of unpaid federal taxes.
Now, facing federal charges, Ryan feels betrayed: lied to by Trump's false claims of election fraud, abandoned by folks she considered "fellow patriots."
I bought into a lie, and the lie is a lie, and it's embarrassing. I regret everything.

Jenna Ryan