Unheralded Session Players 'Funk Brothers' Key to Motown Sound
Ace songwriting and production team Holland-Dozier-Holland helped make Berry Gordy's dreams come true.
Back in the Day
If you came of age in the sixties, there was no avoiding the Motown sound. It was everywhere. Radio stations and jukeboxes couldn't play enough Smokey Robinson, Supremes, Temptations, Four Tops and Marvin Gaye, to name just a few. Motown was ubiquitous at high school and college dances because the songs just made you want to get up off your feet and start moving. (The slow songs had their own special purpose.)
Of course Motown founder Berry Gordy had lots of help along the way. Although his singing stars were the names uttered by the disc jockeys and garnered all of the attention, each of the stars had to walk down four wooden steps to the Hitsville basement, a dimly-lit room affectionately known as the "snakepit."
There, the studio musicians who sired the Motown sound transformed the basement into a "hit factory."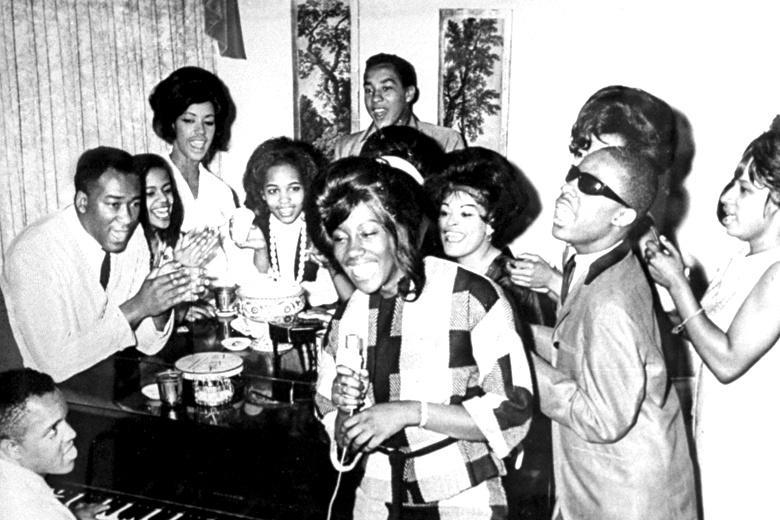 Building the Foundation
Starting in 1959, Gordy put together a group of session players by working Detroit's vibrant club scene. Most of his budding studio band had jazz backgrounds, though some had blues and rhythm & blues influences.
From the start, Gordy's creative impulses were tempered by his consuming attention to costs. According to history-of-rock.com:
Berry Gordy demanded assembly-line efficiency. Sessions started at 10 o'clock and were over in the afternoon. Most of the time they were three-hour sessions. Since they could call for a session seven days a week, the Funk Brothers were always on call. They were paid $10 a song until everything was right.

History of Rock
Since the Funk Brothers were joined at the hip to the snakepit, they spent time close by at Millie's Chit Chat Lounge. To be a fly on that wall…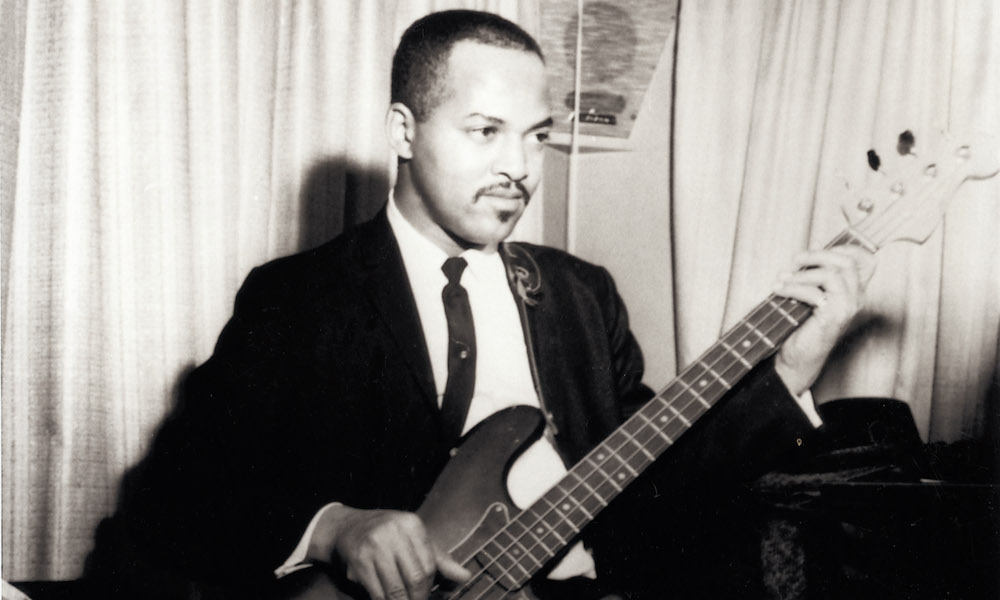 The Rhythm Section
The backbone of the Motown sound was its vaunted rhythm section, consisting of James Jamerson on the Fender Precision Bass and William "Benny" Benjamin on drums. Both men are in the Rock & Roll Hall of Fame.
Jamerson was a jazz musician playing an upright bass when Gordy recruited him. When all was said and done, Jamerson, who was eventually put on a retainer of $1,000 a week ($7,352 in today's dollars), played on just about every Motown recording between 1963 and 1968. Notably, Jamerson performed on 23 number one hits on the pop charts, a record for bassists only surpassed by Beatle Paul McCartney, who has named Jamerson a major influence. (Bassist McCartney has 56 number one hits.)
Like his drummer partner Benny Benjamin, alcohol and substance abuse haunted Jamerson throughout his life. He died in 1983 at the age of 47.
The Band Leader
Keyboardist Earl Van Dyke, nicknamed the "Chunk of Funk," was the unofficial leader of the Funk Brothers. Surrounding Van Dyke were the likes of guitarists Eddie Willis, Robert White and Joe Messina; vibists/percussionists Jack Ashford and Eddie "Bongo" Brown, a host of brass and reed virtuosos and concertmaster Gordon Staples with the Detroit Symphony Strings.
Money was always an issue with Van Dyke and others in the snakepit. it was said that Van Dyke was paid "a bowl of soup" for his first Motown session. Gordy paid his session players below union scale. Since they were on-call 24 hours a day, moonlighting was a cat-and-mouse game.
Nevertheless, Earl Van Dyke in 1966 managed to release a solo single on 7″ vinyl titled "Six by Six." Here is the video, two minutes and 48 seconds in length, published by IanLevine via YouTube:
The Songwriters: Holland-Dozier-Holland
Although Motown employed several songwriters and songwriting teams, none was as successful as the team of Brian Holland, Lamont Dozier and Eddie Holland (referred hereafter as HDH). The team wrote and produced over 25 top 10 hits. HDH were the ones "who brought Motown's brand of soul music into the forefront of American popular music is the '60s."
HDH thrived during the years 1962-67, when their productions minted hits for Marvin Gaye, Martha & the Vandellas, Mary Wells, the Four Tops and especially the Supremes, whose 12 number one singles included "Stop! In the Name of Love," "Where Did Our Love Go" and "You Can't Hurry Love."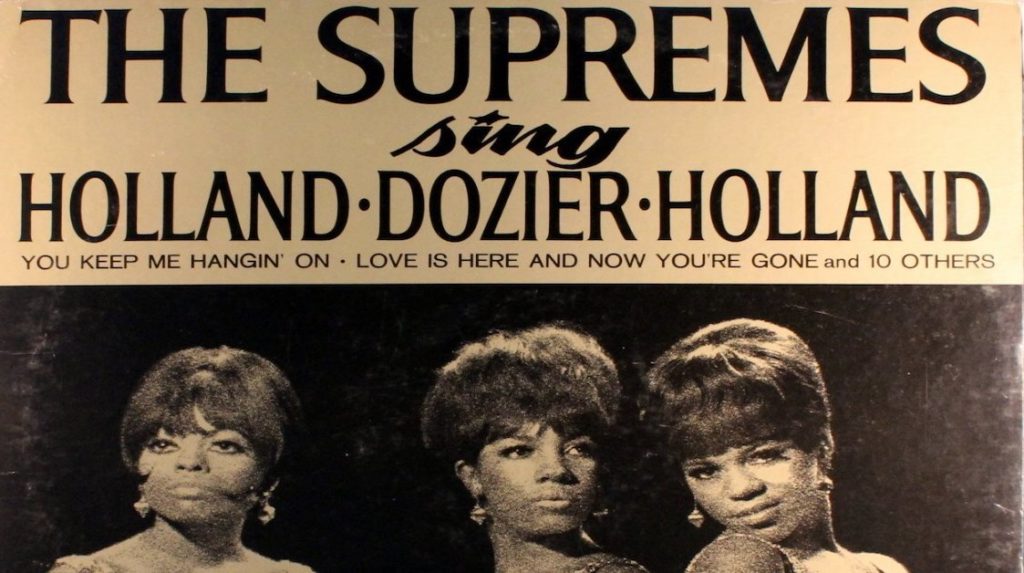 The way it worked was Lamont Dozier and Brian Holland composed the melodies and produced the songs. Eddie Holland wrote the lyrics and arranged the vocals. In their heyday, HDH wrote the majority of Motown's hit singles.
Coming Apart
Storm clouds began to form when HDH entered into a contract dispute with Gordy over…what else?…royalties and profit-sharing. By 1968 the trio had departed the label.
Replacing HDH was Norman Whitfield, who started hanging out at Hitsville at age 19, hoping to catch Berry Gordy's eye. It paid off: Whitfield became the primary producer of the Temptations. Aware that the social upheaval of war and poverty in the sixties disproportionately affected communities of color, Whitfield pushed the Temptations into a "darker, harder sound." Psychedelic Soul entered our lexicon.
The Funk Brothers had a lot to deal with in the late sixties: Changing musical trends powered by Whitfield's new sound, the decline of their rhythm section stalwarts Jamerson and Benjamin due to alcohol and drugs (Benjamin passed in 1969) and Motown's pending move to Los Angeles.
Still, they soldiered on until the 1972 move to LA, when Gordy abandoned them.
Last Triumph with Marvin
The Funk Brothers got one last hurrah with the recording of Marvin Gaye's 1971 masterpiece What's Going On. The sound quality was magnificent. The album showcased the Funk Brothers at the top of their game.
And Marvin Gaye showed his appreciation. For the first time ever on a Motown album, this anonymous group of session musicians was listed in the liner notes of the album.
It was about time.