The Sound of Philadelphia in Four Takes
The Philly Sound: Gamble & Huff, American Bandstand, Sigma Sound, the Geator, crooners and teen idols…Fugetaboudit!
Prologue
Like the overlapping formula that founded rock 'n' roll, the Philadelphia Sound had its roots in the musical interactions between White and Black, the latter answering the call to migrate from their Southern farms to Northern urban centers.
By the 1950s, Philadelphia enjoyed a thriving music scene courtesy of its diverse population. Small combos called "jump" bands with their rollicking dance tempos and blues melodies played in nightclubs and corner bars throughout the city.
Here is the Sound of Philadelphia in four takes:
Take 1) The venue: American Bandstand
No, American Bandstand didn't create the Philadelphia Sound; those records the teens danced to originated in all parts of the country. But it sure was a facilitator, giving proximity to local acts and becoming a go-to venue to early rock-and-rollers.
Philadelphia seemed to be at the center of the newfangled rock 'n' roll universe because the show was taped in a studio in West Philly.
American Bandstand premiered in 1952 as a local daytime show, airing on WFIL-TV in Philadelphia. In 1956, the reins were handed to the charismatic Dick Clark, a native of Bronxville, NY, who cut his teeth working as a deejay at radio and TV stations in upstate New York. Clark played a decisive role in American Bandstand attaining national syndication on the ABC network starting on August 5, 1957.
Musical Pipeline
The endearing elements of the show, like the lip-synched performances, artist interviews, and its "Rate-a-Record" segment so captivated its teenage audience that American Bandstand outgrew its Philly confines. Clark and crew moved to Los Angeles in 1963. Here is where American Bandstand and the emerging Philadelphia sound intersected to the downside.
During its years in Philadelphia, the show procured a number of its up-and-coming acts from a local label, Cameo-Parkway Records. The small record company had a roster of youthful artists such as Chubby Checker, the Orlons, Dee Dee Sharp, Bobby Rydell, and the Dovells. When Cameo-Parkway's pipeline to national exposure moved westward, the label spiraled out of existence. (Beatlemania was a factor as well.)
Take 2) The architects: Gamble and Huff
When deciphering a map of the Philadelphia Sound, all roads lead to Gamble and Huff. They are the architects of the unique style of soul music–Philly Soul–that one described as "putting a bow tie on funk."
In the mid-sixties, Kenny Gamble and Leon Huff were toiling away in a band called the Romeos. They made an important alliance with Jamaica-born and classically-trained fellow bandmember Thom Bell, who would soon become a top producer in his own right.
Gamble and Huff decided to go partners to produce records. They scored in 1967 with a Top 10 hit, "Expressway to Your Heart," by the Soul Survivors. They had some moderate success with novelty records until they caught their big break in 1971, when Gamble and Huff inked a distribution deal with Clive Davis of CBS Records, who had aspirations of breaking into the Soul market. Philadelphia International Records was born.
Philadelphia's Theme Song
Hit singles began pouring out of Philadelphia's Sigma Sound studios, most notably Billy Paul's "Me and Mrs. Jones," the O'Jays with "Back Stabbers," and Harold Melvin and the Blue Notes crooning, "If You Don't Know Me by Now," all selling over a million copies.
Gamble and Huff are perhaps best known for the mostly instrumental song, "TSOP (The Sound of Philadelphia)," a 1974 disco hit by MFBS (Mothers, Fathers, Sisters, Brothers), the house band for Philadelphia International Records. The song's secret sauce was its perfect contrast between a lush orchestral arrangement and staccato horn bursts punctuating the chorus…thus, the phrase, "putting a bow tie on funk."
TSOP was chosen as the theme song for the iconic TV show Soul Train.
Legacy
In its 2021 tribute to Gamble and Huff's 50th anniversary as the preeminent curators of Philly Soul, the New York Times wrote: "During the '70s, 40 songs written by Gamble and Huff reached the R&B Top 10, including 14 number 1's. A dozen of those songs crossed over to the pop Top 10."
Troy Carter, who managed Lady Gaga and was Spotify's global head of creator services, told the Times: "Looking at what they did in terms of entrepreneurship, they owned the recording studio, the label, the masters, they had a publishing company…And the music…just happened to have the sweetest melodies and great lyrics."
Rolling Stone: "Gamble and Huff, along with Thom Bell, are to the seventies what Holland-Dozier-Holland and Smokey Robinson were to the sixties: the premier soul producers of the decade."
Take 3) The singers: Crooners and teen idols
Following in the footsteps of all-time great Philadelphia singers Mario Lanza, Marian Anderson, Al Martino, and Billie "Lady Day" Holiday is no small feat, but these rock 'n' roll pioneers made Philly proud:
Philly Soul
Patti LaBelle, the "Godmother of Soul," was raised by a single mom in Southwest Philadelphia with her three sisters. She formed a band called Labelle and released "Lady Marmalade" in 1974, making it one of the first disco records. Patti won Grammys for "Burnin'" and "Live! One Night Only."
Teddy Pendergrass started his career as lead singer for Harold Melvin and the Blue Notes. But it was his solo efforts ("Close the Door," "Get Up, Get Down, Get Funky, Get Loose") that cemented his moniker, the top male sex symbol in soul music. A tragic 1982 car accident left Pendergrass paralyzed and unable to perform.
Teen Idols
Bobby Rydell scored 34 Top 100 hits ("Volare," Wildwood Days") during the course of his career. You might remember that Rydell starred along with Ann-Margaret in the film version of Bye Bye Birdie. He is the youngest performer to ever headline the Copacabana nightclub in New York City.
Meanwhile, Philadelphia's Chancellor Records signed teen idols Frankie Avalon and Fabian (Forte). Avalon, he of the Bikini Beach films with Annette Funicello, charted 31 singles during the years 1958-62, including the 1959 #1 hit, "Venus." Fabian had a too-brief recording career because of conflicts with his management. But his acting career in several hit films (North to Alaska, The Longest Day) spanned three decades.
Crooners, Philly Style
North Philly-born Billy Paul was singing at a club on the city's famous South Street when Kenny Gamble liked what he heard and signed him. Paul will be forever remembered for "Me and Mrs. Jones." But none other than Questlove ranks him up there with Stevie Wonder and Marvin Gaye for Paul's "socially-conscious civil rights music" that came after.
Daryl Hall, king of "blue-eyed soul," composer of 11 #1 hits ("She's Gone," "Rich Girl," "Kiss on My List," "Private Eyes") teamed up with John Oates to sell more albums than any other duo ever.
Rock Around the Clock
Finally, I would be remiss if I didn't mention Bill Haley, who is from the suburban Philadelphia town of Boothwyn. Haley and his Comets were a Western swing outfit until they began incorporating elements of rhythm and blues. The rest, as they say…
Take 4) The builders: Thom Bell, Bunny Sigler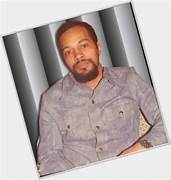 There are two Philadelphia-based producers who stand out as pioneers apart from Gamble and Huff. One is the aforementioned Thom Bell, who was an astute songwriter, visionary orchestrator, and arranger who carved out his own niche as a curator of the Philly Sound.
In the late 1960s, Bell worked with the Delfonics to craft "La-La Means I Love You," which matched his preferences for balladry and lush string arrangements. With the song, "Didn't I (Blow Your Mind This Time)," Bell rewrote the rules for "sweet soul" music.
In the 1970s, Bell hooked up with the Stylistics ("Betcha By Golly, Wow"), a falsetto group led by the great Russell Thompkins, Jr. It wasn't long before Bell was asked to produce the Spinners for Atlantic Records.
Bunny Sigler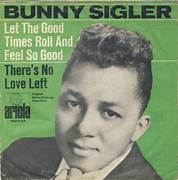 Songwriter and producer Bunny Sigler was also instrumental in creating the Philadelphia Sound in the early 1970s. Sigler got his first taste as a producer at Cameo-Parkway Records with Shirley & Lee's "Let the Good Times Roll." After the label's demise, Bunny signed on with Gamble and Huff as a songwriter. He composed ballads for the O'Jays and produced Archie Bell and the Drells.
Sigler's eccentricity set him apart among record-makers during his heyday. He taught his bands (and often himself) to engage in outrageous stage theatrics and offbeat inventiveness in production technique. For example, Bunny cut a funky, slow-drag remake of the O'Jay's "Love Train," which forces the listener to decide whether to take him seriously.
Coda
We recently (January 20, 2023) marked the passing of legendary deejay, TV host, and record promoter Jerry Blavat, a Philadelphia icon if there ever was one.
Blavat, the Geator with the Heater, the Boss with the Hot Sauce, never bothered with charts or audience research to select the records he played on his radio show or his Memories nightclub. His selections came from the heart (along with an encyclopedic knowledge of rock 'n' roll) and his "Yon teen" audience loved him for that. He found his first teen audience while working for American Bandstand.
American Bandstand
In his book You Only Rock Once, Blavat wrote: "American Bandstand was my introduction to show business. Besides rotating the dancers, one of my duties was to take care of the entertainers. I met hundreds of stars that way."
Dick Clark returned the favor: "Jerry always had a magnificently wide taste in music. Through the years, he has never been afraid to introduce his audience to new and untested artists, who would eventually go on to stardom. He always had the magic touch for finding music his audience would love."
Jerry Blavat embodied the spirit of the Philadelphia Sound.