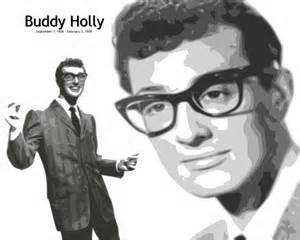 Ranking the Unrealized
Accomplishments
of Dead Rock Stars
Who among rock's departed left us most wanting? (Hint: Number 1's name is the title of a Weezer song)
By Andrew Goutman
(November 3, 2014) The gaping hole in musical prowess and accomplishment left by the premature deaths of dozens of rockers is impossible to render in a simple list. It is an exercise in futility. I had to create categories of those left off the final list, and this was of course very hard to do.



Ultimately, I ranked these departed rockers by their musical accomplishments at the time of their deaths and their potential for future success. I then subtracted the rockers' penchant to indulge in certain self-destructive tendencies that would diminish that potential…especially drugs. Other exceptions and qualifications are evident by the categories I created. I had to make some hard choices.
The top three rockers whose deaths caused the greatest voids in our musical psyches will be revealed in detail at the end, but I will give them to you now (you probably peaked anyway): 3. Ronnie Van Zant, 2. Jimi Hendrix and 1. Buddy Holly.
Died After Their Careers peaked: Freddie Mercury, Frank Zappa, Marvin Gaye, Elvis Presley, George Harrison, Tim Buckley, Michael Jackson, Jerry Garcia, Cass Elliott, Harry Nilsson, Paul Butterfield and Mike Bloomfield.
Sure Rock Hall of Famers Who Didn't Make My Cut: Otis Redding, Janis Joplin, Bolan, Jeff Buckley, Amy Winehouse, Gram Parsons, Keith Relf, John Cipollina, Stevie Ray Vaughn, Terry Kath, Jack Bruce and Bob Marley.
Their Bands Moved On: Bon Scott, Ron "Pigpen" McKernan, Brian Jones, Lowell George, Duane Allman (see also notable) and Keith Moon (another hard choice considering he's the greatest rock drummer ever).
Hell-Bent on Self-Destruction:
Jim Morrison – He died on July 3, 1971 in Paris, overdosing on heroin. There was no autopsy. In the book No One Here gets Out Alive, the authors gave an alleged eyewitness account that Morrison had been coughing up blood for months while in Paris. Courson was said to be doing heroin also.
Kurt Cobain – The immensely talented Nirvana frontman battled depression, and had a history of severe stomach ailments that Cobain surmised only heroin could remedy. He committed suicide on April 5, 1994.
Notables
John Bonham
In a Rolling Stone interview on October 28, 2014, Jimmy Page was asked why Led Zeppelin didn't just move on as the Who did when it lost Keith Moon. Page replied, "Led Zeppelin wasn't a corporate entity. Led Zeppelin was an affair of the heart. Each of the members was important to the sum total of what we were." Therefore, Bonham's death ended the run of one of the greatest of all rock bands. That's something.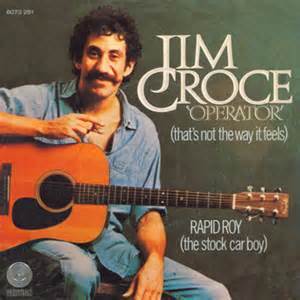 Jim Croce
Philly guy Jim Croce was a hit-making machine before a plane crash in Louisiana took his life in 1973, at age 30. He released his first solo album, You Don't Mess Around With Jim, in 1972, a year before his death. His hits include "Operator (That's Not the Way It Feels)," "I'll Have to Say I Love You In a Song," "I Got a Name," and "Bad Bad Leroy Brown," among many others. Do the math.
John Lennon
John was of course 40 when he died. So why didn't I place him in the "Died After their Careers peaked" category? Two reasons: Colossal talent and his frame of mind during the months before his tragic death. When he was cut down by as assassin's bullet in 1980, he was holding a tape that would be a part of his Double Fantasy album. According to Yoko Ono's diary that was published in 2012 as the Dashboard Diary: John Lennon's Last Days, Yoko wrote, "All day John did not stop playing 'Walking on Thin Ice.' He played it over and over and over again."



Yoko also wrote, "After the drug binges of the sixties,  John wanted us to clean up and be healthy for Sean's sake too." Sounds like a man serious about life and his art. If Lennon's post-1980 career had been parallel to band mate Paul McCartney's, he would have maintained a consequential impact on popular music.
The Top 3
3. Ronnie Van Zant
His band, Lynyrd Skynyrd, hit it big in 1973 with the album Pronounced Leh-nerd Skin-Nerd that contained the all-time iconic barroom hit "Freebird" (said to be a tribute to Duane Allman).  The breakthrough hit "Sweet Home Alabama" was released the following year. Huge hits followed: "I Got a Little," "You Got That Right," "What's Your Name" and Saturday Night Special," among many others. In four years, the band had compiled its greatest hits record.



But it was one single that would clue people to the mindset of the band's songwriter: "That Smell," a cautionary tale about drug abuse that was said to be aimed at Van Zant's band mates. The man apparently avoided drugs. Like Bruce Springsteen and a few others, musicians with that kind of mindset tend to have long, productive careers.
Along with four other passengers, Ronnie Van Zant died in a plane crash in 1977 while touring (Louisiana also). Lynyrd Skynyrd disbanded soon after. (It now tours on the oldies circuit.)
2. Jimi Hendrix
I wrote about Jimi Hendrix's creation of the Electric Lady recording studio in New York, which would have given the most creative guitarist in rock creative control over his music. If you are on the Tribute tab, just scroll down; otherwise the link is here. Hendrix of course died before enjoying the fruits of his labor. The possibilities, if he had returned from England, are just endless. It boggles the mind.
1. Buddy Holly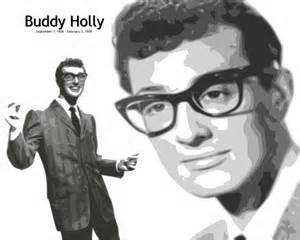 Forget all that "the day the music died" debris. Buddy Holly at age 22 was writing huge popular hits while a young Paul McCartney was belching into a microphone at the Cavern Club in Liverpool. His influence on popular music is legendary. He wrote his own songs and innovated studio techniques such as double-tracking. Most important, Holly was the one who pioneered the standard rock band line-up of vocalist, two guitars, bass and drums.
When his plane went down over that Iowa cornfield in 1959, a baton was passed to the Beatles. It was the day that music was reborn.