After Phenomenal Success, Cat Stevens Hit the 'Road to Find Out'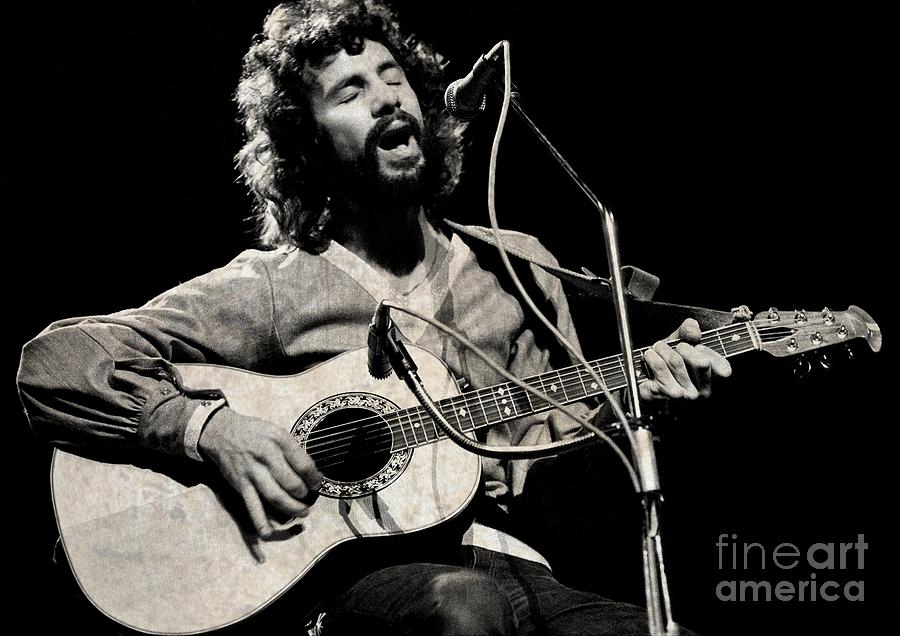 This fall marks 50 years since the groundbreaking 'Tea for the Tillerman' hinted at Cat Stevens' escape from pop stardom.
Cat Stevens, we hardly knew ya.
You're no doubt familiar with the story: Pop superstar restlessly seeks a higher purpose in life, finds spiritual enlightenment, walks away from fame and fortune (Stevens still earns $1.5 million a year in royalties for his songs recorded before his religious conversion in 1978. Just imagine…).
Tea for the Tillerman was technically the fourth album released by Cat Stevens, but it's the one that made the charts and introduced the world to a very talented singer/songwriter. One song especially, "On the Road to Find Out," gave us a clue that this performer would have a second act. Sample these lyrics: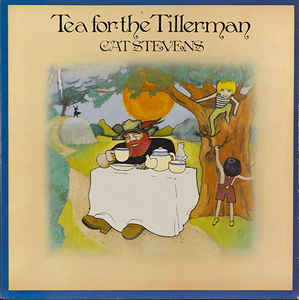 So off and on you go, the seconds tick the time out,
There's so much left to know so I'm on the road to find out.

Yes the answer lies within, so why not take a look now,
Kick out the devil's sin, pick up pick up a good book now.

Cat Stevens
"I was pretty unsettled because I really wanted to keep moving–I wasn't satisfied with where I was," Yusuf/Cat Stevens told NPR. "With songs like 'On the Road to Find Out,' you can see my life has been more or less played out with those lyrics."
Here's "On the Road to Find Out," containing excellent still graphics, video published by ilovelucy0276 via YouTube.
Fame and Fortune
He was born Steven Georgiou in 1948, London. He developed an interest in the piano at an early age and soon became so good at it that it was hard to find teachers who played well enough to teach him. Listening to Bob Dylan for the first time steered him to the guitar and to folk music, and soon a fellow by the stage name of Cat Stevens was on the London coffeehouse circuit.
"I was very lucky," Yusuf/Cat Stevens told Rolling Stone. "I lived on the same street as the 100 Club, and [Beatles publisher] Dick James was four doors down from my father's café. Everything was in this small radius in the West End of London."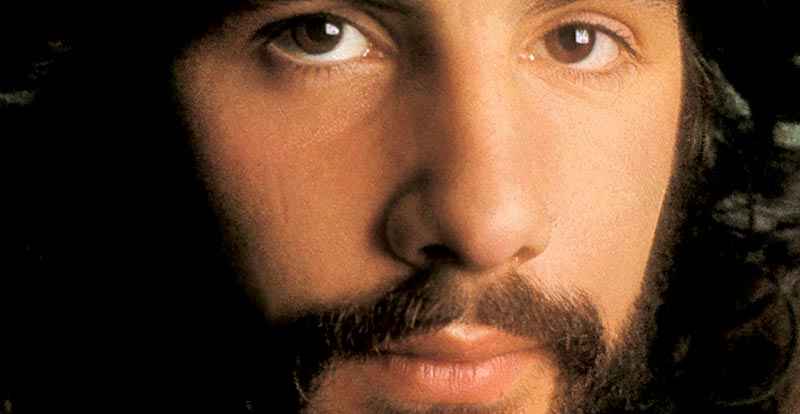 Stevens' breakthrough album was followed by Teaser and the Firecat (1971), a plush, accessible album that included hits such as "Moonshadow," "Morning Has Broken" and the clap-along "Peace Train." Here's a nifty live version of "Moonshadow," just under three minutes long, published by LegendsRadio via YouTube:
That Cat Stevens Style
With few exceptions, behind every successful artist is a skillful and savvy producer. Cat Stevens was fortunate enough to engage the services of Paul Samwell-Smith through his Island Records label. You might remember Samwell-Smith as being the bassist for the legendary Yardbirds. Samwell-Smith quit the Yardbirds after recording the acclaimed Roger the Engineer, and was replaced by Jimmy Page. We can only imagine Jimmy Page's seasoned studio chops rubbing off on Samwell-Smith.
Listening to a selection of Cat Stevens' songs on my iPod was pleasant duty, to be sure. I encountered a singer in the folk tradition, in that you can understand every word, but with an intense, sometime guttural timbre that evoked a sense of moral superiority or high-mindedness.
Much of Cat Stevens' lyrical content is anything but high-minded. We find a lonely man with a deep sexual longing who's trying to figure women out. He longs for a "Hard Headed Woman" who will "make me do my best," as opposed to a "fancy dancer," who "moves so smooth but has no answers."
Speaking of superiority, Cat Stevens' guitar work is first rate, whether he is frantically strumming on the rousing "Changes IV" or managing the delicate fret work on "Moonshadow." Listen carefully to Stevens' guitar and fatherly advice on the 3+ minute video for the song "Father and Son," an unlikely gem off Tea for the Tillerman, produced by Yusuf/Cat Stevens via YouTube:
Religious Conversion
Two events in Cat Stevens' life led to his departure from pop music. The first, in 1969 when Stevens was on the cusp of breaking through, was when he contracted tuberculosis, and was close to death at the time of his admittance to the King Edward VII Hospital. For his rehabilitation, Stevens took up meditation, yoga and had time to read about religion. It was the start of his spiritual awakening.
In 1976, Stevens almost drowned while trying to swim back to shore in Malibu, CA. Stevens allegedly shouted, "Oh, God, if you save me, I will work for you." After he pledged total obedience to God's word, a wave pushed him back to shore.
"There was only one place to go and that was God," Stevens told Rolling Stone. "This was life and death." Not long afterwards, his brother David gave Stevens a copy of the Quran.
Within two years, Cat Stevens became Yusuf Islam. He voided his record contract and sold all of his guitars. One of the most successful artists of the seventies walked away from it all.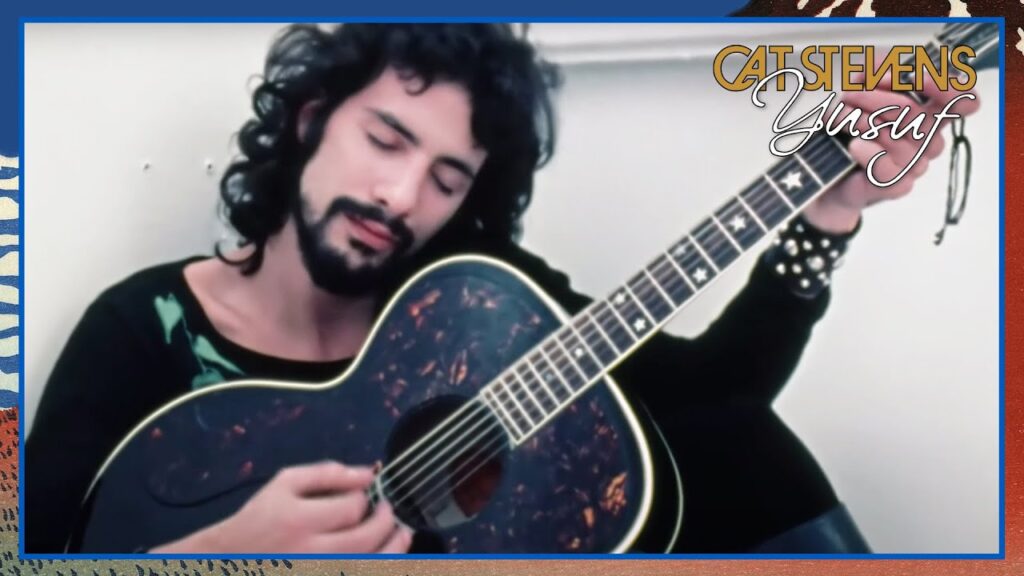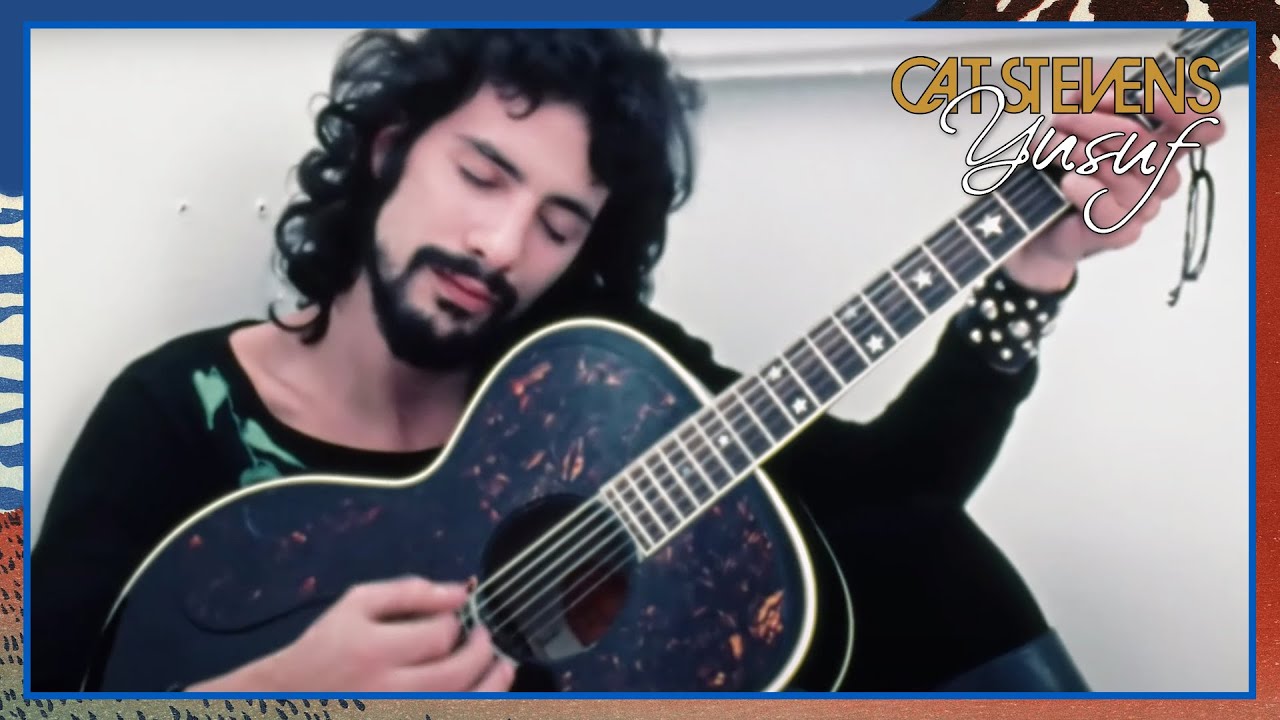 Back on the Scene
Yusuf/Cat Stevens is revisiting the music scene. "I had lots of people throughout [his musical exile] tell me, 'Make some more music, please, for us,' Yusuf told NPR. "Not just for my old fans, but just people in general, including Muslims."
Yusuf is hawking a new release titled Tea for the Tillerman 2. The album contains re-recorded versions of every song from his 50-year-old masterpiece. Beware: the songs are totally different, and will take some getting used to.
Yusuf is typically humble about his ambition. "Well, I mean, on reflection, I might have made a mistake [laughs]. It may not be the best version that I could have done…[But] I mean, I enjoyed it."