Sheryl Crow's Hit Song, "All I Wanna Do," Gives Poet Wyn Cooper His 15 Minutes
The song was based on a poem that Crow's producer found in a Pasadena used bookstore.
The Nineties: Rock's Last Surge?
Think back, if you can, to the mid-1990s, when MTV, Seattle grunge and California punk fueled rock's (some say last) great surge of popularity and exceptional music. It was the decade of Nirvana, Pearl Jam, Green Day, The Offspring, Metallica, Oasis and revived oldheads R.E.M. and U2. Elton John sang "Candle in the Wind" to the departed Princess Di.
You might have observed a flock of CROWS flying out of your radio. The Black Crowes with the Robinson brothers released a string of chart-topping hits beginning in 1990 that included "Hard to Handle," "Jealous Again," "Remedy" and "Sting Me."
The Counting Crows ruled the airwaves and MTV with its 1993 debut album August and Everything After that contained a greatest hits-type lineup: "Mr. Jones," "Rain King," "Omaha" and "Round Here." It was the fastest selling record since Nirvana's Nevermind.
And then there was Sheryl Crow.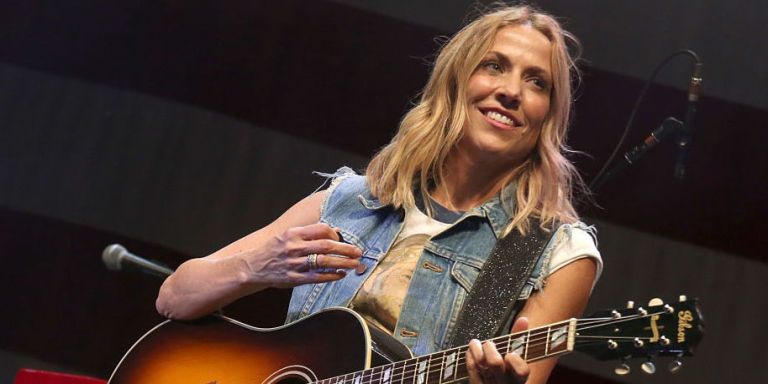 Tuesday Night Music Club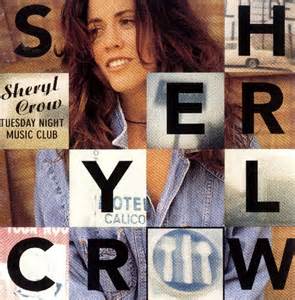 After a stint as a music teacher in her homestate of Missouri, Crow moved to LA and joined an ad hoc group of musicians who called themselves the Tuesday night music club. In January 1993, Crow, along with those musicians and producer Bruce Bottrell, were ensconced in an LA recording studio, laying down tracks for what would be Crow's first major album release, aptly titled Tuesday Night Music Club.
Crow explained: "We were jamming in the studio and I picked up this poem in a book–the first line was "all I wanna do is have some fun." It encapsulated what was going on in LA at the time, an extreme feeling of apathy… [But] it's masked by this light pop ditty."
Wyn Cooper
The poem Crow was referring to was from a 1987 book titled The Country of Here Below by a one Wyn Cooper. Cooper's poems appeared in a number of anthologies of contemporary poetry, and he was himself an editor of Quarterly West. The New England-based Cooper is a freelance editor of fiction, non-fiction, memoirs and of course, poetry.
Wyn Cooper explained his serendipitous good fortune:
I wrote a poem which I called "Fun." I sent it to many magazines for publication with no luck…Bill Bottrell and Keven Gilbert, Sheryl Crow's producer and keyboard player [respectively] took a break from recording…for want of better lyrics for a tune they already had in mind. They went around the corner to Cliff's Books in Pasadena, where they found a used copy of my book. They liked the poems…and took [the book] back to Sheryl, and asked her to sing "Fun" to the music.

Wyn Cooper
"All I Wanna Do"
The poem and the lyrics to "All I Wanna Do" are almost identical (Crow's lyrics are here.) Since the poem wasn't about any particular place, Crow and her team embraced their reverence to LA by way of a memorable chorus that ends with, "…until the sun comes up over Santa Monica Boulevard."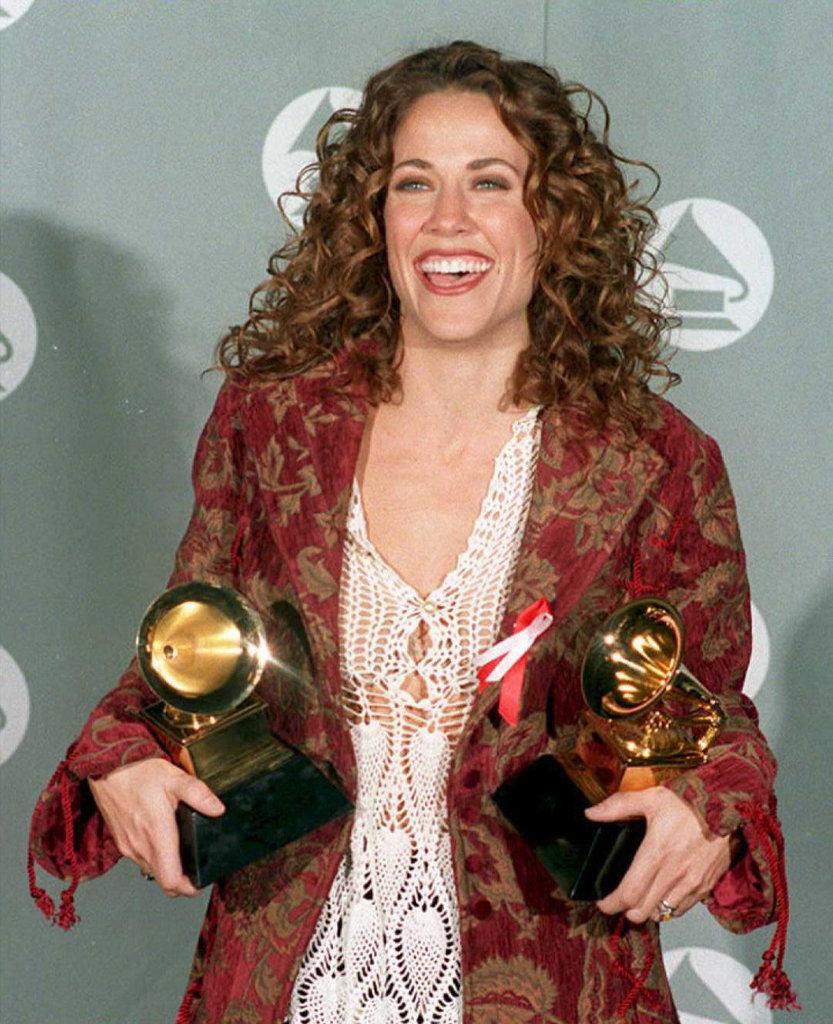 The song won Sheryl Crow two Grammys for Record of the Year and Best Female Pop Vocal Performance. It was also nominated for Song of the Year.
"All I Wanna Do" was well-received critically for a "pop ditty." Larry Flick of Billboard wrote: "Critical darling is poised for a well-deserved top 40 breakthrough with this breezy handclapper. Crow has a friendly demeanor that adds extra bounce to a sweet instrumental setting of jangly guitars and toe-tapping beats."
Crow's conversational singing style recalls the 1973 Stealers Wheel's hit, "Stuck in the Middle with You." Bruce Bottrell explained to Q Magazine in 1999: "Right away I though Sheryl had an amazing voice and attitude…We developed a free-form writing and recording workshop around her…Conversation creates the best lyrics because it's plain spoken."
Here is the rare, original video of the song (how long it will last on this page, I can't say), just over four minutes long, the exteriors filmed by David Hogan in front of the Roxy theater in Clarksville, TN, video published by LamborghiniReven1000 via YouTube:
Royalties
The song is Sheryl Crow's best-selling US hit, peaking at #2 on the Billboard Hot 100 for six consecutive weeks from October 8 to November 12, 1994. It climbed to #1 on Billboard's US Adult Contemporary chart.
In addition to its Gold certification in the US, "All I Wanna Do" was a chart-topper in countries around the world that keep count of those things. Wyn Cooper received songwriting credit for the song (one of five, including Sheryl) and is entitled to royalties.
I couldn't determined the amount of those royalties, but Cooper has done well for himself with his books, events, online poems and his editing. I am happy for his success and am totally grateful that he was the catalyst for one of my favorite songs of all-time.