Jimi Hendrix and his Electric Lady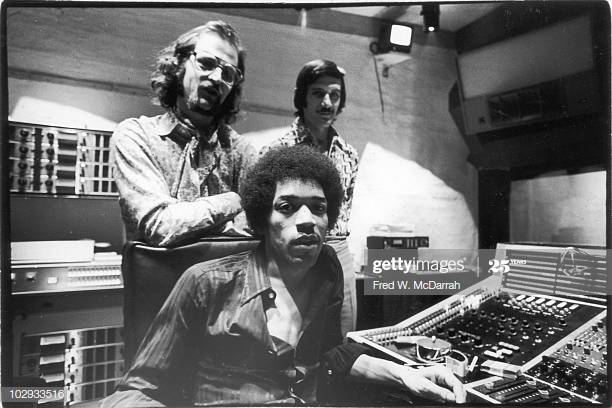 The guitarist yearned for his own 'psychedelic lair' to cultivate a collaborative creative process.
In the year 1969, guitarist extraordinaire Jimi Hendrix was enjoying the view from the top of the world, and, as befitting someone of his status, made two transactions that ensured the mastery of his domain.
In June of that year, The Experience broke up when Hendrix and bassist Noel Redding acknowledged severe creative differences. Hendrix celebrated the occasion by gathering musicians of his own color and persuasion. Hendrix's Band of Gypsys, which featured Buddy Miles on drums and Billy Cox on bass, played the Fillmore East on New Year's Eve 1969 and released a live album of the next day's performance.
Here are some live shots, music and interviews of that moment when the Band of Gypsys took the stage for the very first time, in a three+ minute video published by Jimi Hendrix via Vevo and YouTube:
Regarding that other transaction, Jimi Hendrix put his signature to a contract establishing the framework for financing the Electric Lady recording studio. The studio was supposed to be a net cost-saving for Jimi, but all of a sudden Hendrix was putting up $250,000 of his own money "before a single brick was in place."
The Electric Lady
The Electric Lady studio was Jimi Hendrix's vision of recording utopia…"a "psychedelic lair, with curved walls, multicolored lights and sci-fi erotic murals to aid the creative flow." Nestled in New York's Greenwich Village, the studio was both the upshot of the great guitarist's fantasy plus an antidote to a prior recording experience that did not go well.
Along with John Storyk, the architect and acoustician who designed the studio, Hendrix was willing to jump through multiple hoops to create an environment that would break the mold for collaborative musical recording. Jimi had it all within his grasp.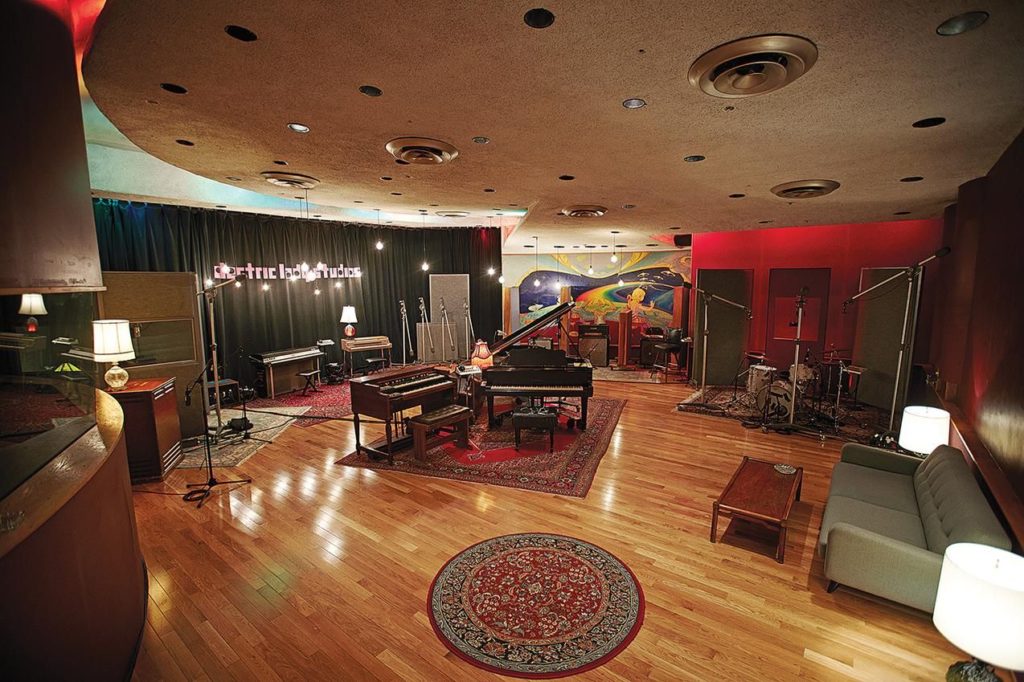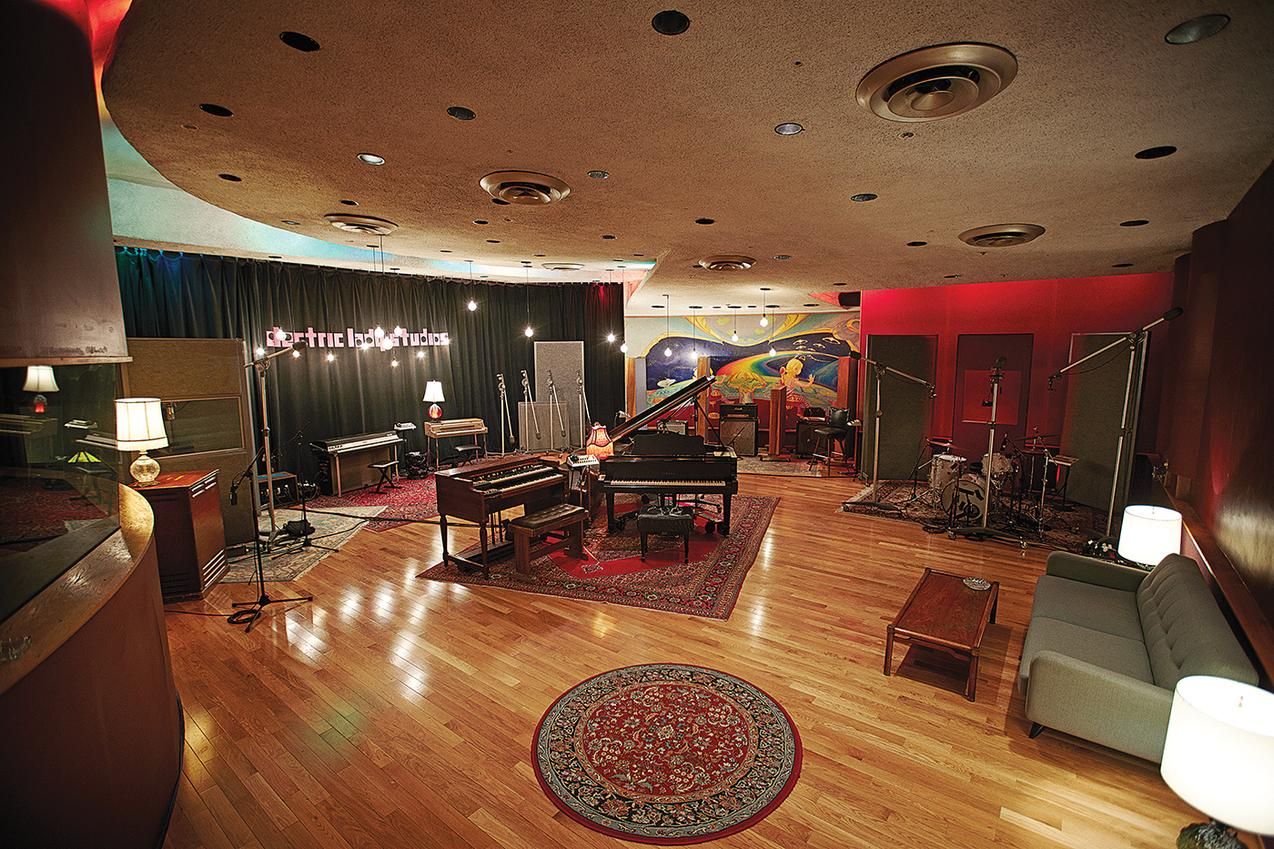 An opening party for the studio was held on August 26, 1970. But Hendrix spent only 10 weeks in his new digs, making recordings during the final phases of construction. His last recording was an tranquil instrumental known only as "slow blues."
Hendrix boarded an Air India flight destined for London. He was to be the starring attraction at the Isle of Wight Festival, Britain's Woodstock. In London during the week before his death, Hendrix was in poor health due to fatigue from constant overworking, a chronic lack of sleep and a persistent flu. He made it to the festival, but died on September 18, 1970, of a barbiturate overdose. Jimi Hendrix was 27.
Electric Ladyland
The making of Electric Ladyland, Hendrix's third studio album recorded in 1968 at New York City's Record Plant, did not go well. The studio fees for the lengthy sessions (one of rock's first double albums) were "astronomical." Further, there was turbulence in the ranks: Chas Chandler, who had become Jimi's manager, threatened to bail out halfway through the album's sessions, even selling out his management shares to partner Mike Jeffery. Hendrix and bassist Noel Redding endured several conflicts during recording; Jimi would often record the bass lines himself.
It boggles the mind that in the midst of such conflict and chaos, Hendrix created an absolute masterpiece. Among Rolling Stone's Top 100 Albums of all-time, Electric Ladyland is #56.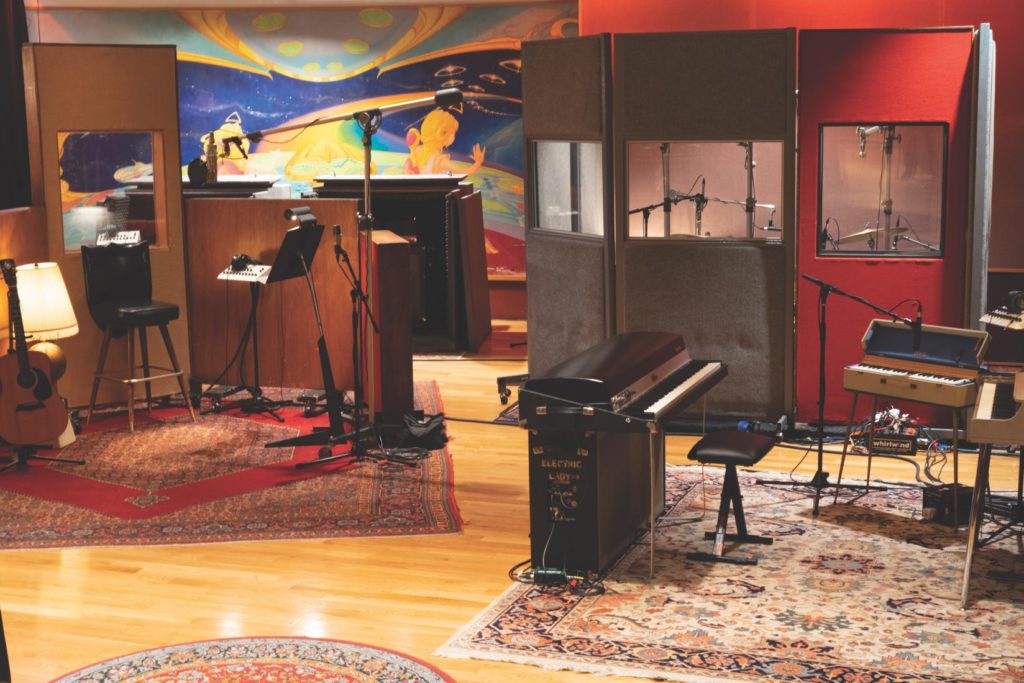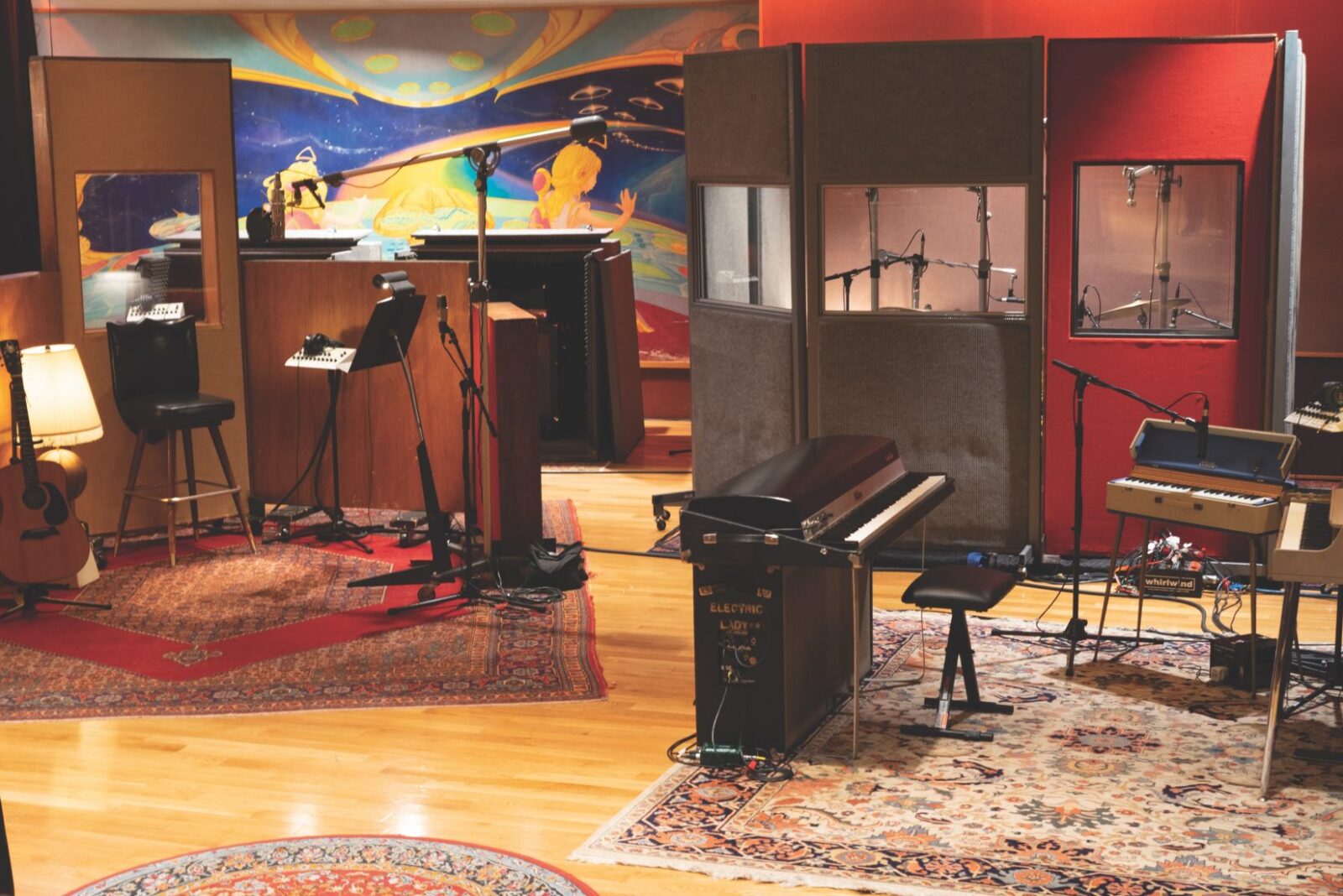 When Hendrix made the decision to build his own studio, he probably couldn't have imagined the difficulties that lay ahead. From Wikipedia:
Construction of the studio took nearly double the time and money as planned; permits were delayed numerous times, the site flooded due to heavy rains during demolition, and sump pumps had to be installed (and then soundproofed) after it was determined that the building sat on a tributary of an underground river, Minetta Creek. A six-figure loan from Warner Brothers was required to save the project.
Legacy
In its 50 years of existence, the Electric Lady's musician clientele reads like an A-List of rock 'n' roll: Rolling Stones, Stevie Wonder, Bob Dylan, Led Zeppelin, David Bowie, John Lennon…the list is endless. By 2010, the studio was taken over by investor Keith Stoltz and studio manager Lee Foster. They've been known to bring in musicians as diverse as Kanye West and Daft Punk.
But there is no doubt that the spirit of Jimi Hendrix is still felt in the brightly-colored soundproof walls. "For the first time, an artist was building a studio," said studio designer John Storyk. "This was happening in a few pockets all over the world, but none more famous than here with Jimi."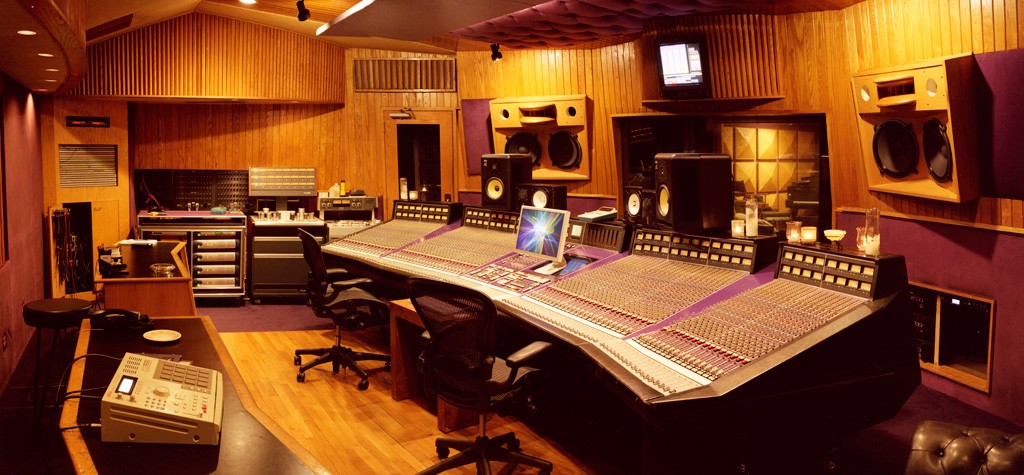 "All the studios you see today come from being a friendly place to make art," added Robert Margouleff, who worked with Stevie Wonder in the seventies. "That was what really came out of this studio."
Coda
Let's strike a final note with an upbeat look at the methodical genius of the man who would become rock's greatest guitarist. Here is a behind-the-scenes look at Jimi's title song off his first album, Are You Experienced. (no question mark; their typo.) It's a three+ minute video published by Jimi Hendrix via Vevo and YouTube: