Satirical Rock Is About Subversion, Pushing Boundaries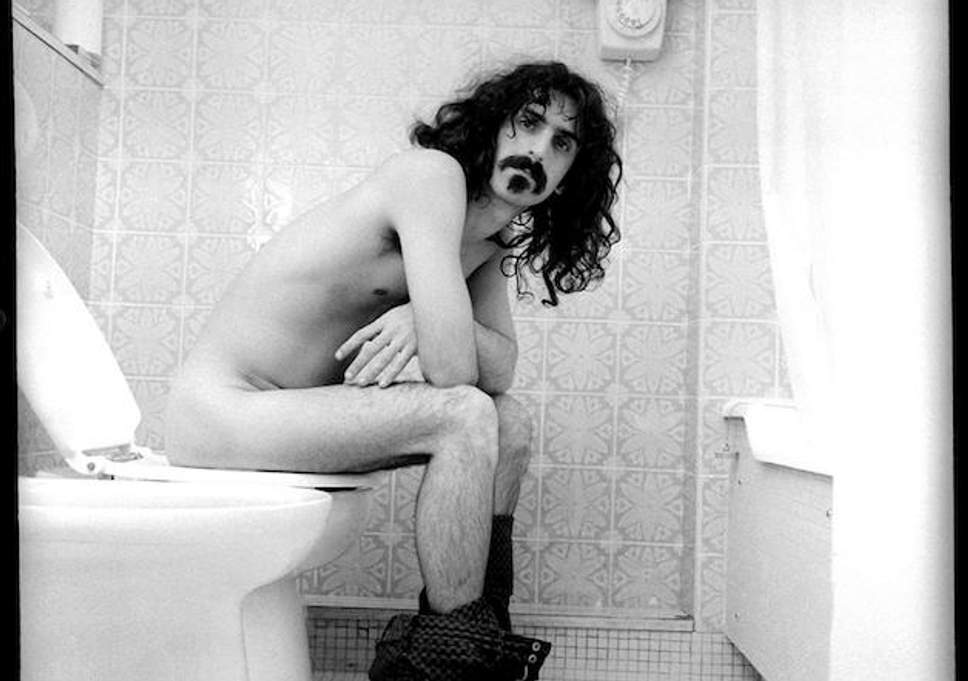 Frank Zappa was the godfather of satirical rock. When he died, the genre went with him.
For the record, folks: I never took a shit on stage and the closest I came to eating shit anywhere was at the Holiday Inn buffet in Fayetteville, North Carolina, in 1973.

–Frank Zappa, The Real Frank Zappa Book
When one thinks of rock 'n' roll, the mind drifts to a Jimmy Page power riff, some old time-y rock 'n' roll song hidden in the memory bank (or Bob Seger's song about that), Pete Townshend's trademark windmill or that impregnable wall of Beatles-Stones-Dylan.
Humor was never regarded to be one of rock's essential qualities. Rock 'n' roll is not supposed to be funny.
The Great Frank Zappa
He will be forever remembered for his iconoclastic lyrics and shtick, but Frank Zappa was a lot more than that. He was a brilliant self-taught musician, composer, bandleader, filmmaker and guitarist (he's ranked #22 on Rolling Stone's "100 Greatest Guitarists of All Time").
Zappa's free-form, seemingly impromptu lyrics were a "prickly combination of sociology, satire and schoolboy scatology."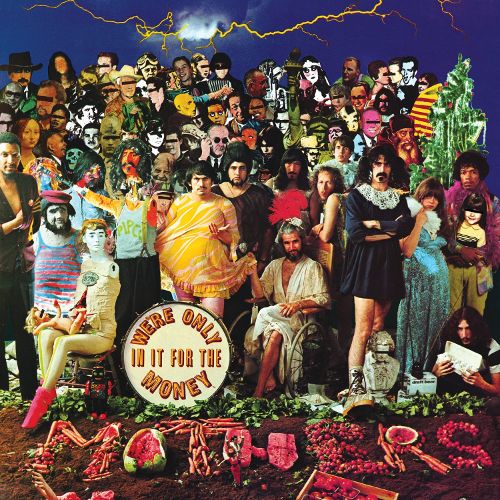 Baltimore native Zappa and his Mothers of Invention roared out of the Los Angeles music scene music scene in 1966 with the release of Freak Out, one of rock's most influential albums, first double-album and perhaps the first "concept" album.
Zappa was especially harsh on conformity…among high schoolers and then the burgeoning hippie crowd (check out Zappa's middle finger to San Francisco hippiedom in "Who Need the Peace Corps?" off the album, We're Only in It for the Money.)
Here is a cut titled "Status Back Baby," from the Mothers' second album, Absolutely Free. Published by TGIBoston and courtesy of YouTube, it is a scolding of high school conformity. Listen to the words!
"Humor in rock or anything else works best when it holds up a magnifying glass to society," remarked author Howard Kaylan. "There's been a dumbing down in humor since Mr. Zappa's death [1993]. That gap has not been filled. There is no one out there musically or comedically who has the balls or talent to do it."
Other Practitioners
There were of course other prominent practitioners of satirical rock in Zappa's heyday. Country Joe & the Fish ("Give me an F…!) rocked anti-war gatherings with "'I Feel Like I'm Fixin' to Die' Rag"; The Kinks and its astute songwriter Ray Davies fashioned "A Well-Respected Man," "Dedicated Follower of Fashion" and of course "Lola;" and New York's The Fugs had Ed Sanders and Tuli Kupferberg trade "political barbs and raunchy humor."
Also making us laugh (and think) were Captain Beefheart, Warren Zevon, Randy Newman, George Clinton's Parliament/Funkadelic, Barenaked Ladies ("Be My Yoko Ono"), Harry Nilsson, Loudon Wainwright III, Ian Drury and the Blockheads, The Tubes and, hell, even The Ramones ("I Wanna Sniff Some Glue").
Atop the rock pyramid, The Beatles, "the clever Beatles," as John sarcastically noted, handled humor adeptly, especially on The White Album.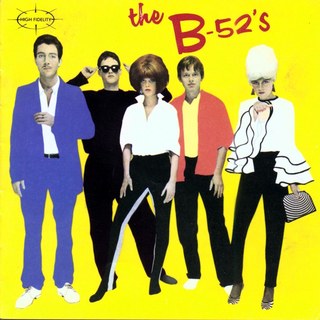 The B-52's
With their "rainbow-hued synths, multi-part harmonies that favored hiccuping [and] unabashedly danceable rhythms," The B-52's were a breath of fresh air in the post-punk period. They put a smile on our faces.
I revel in the lyric from "Dance This Mess Around" off their 1979 self-titled album that went, "Why don't you dance with me?/I ain't no limburger!"…a reference to that stinky Limburger cheese.
This four minute video of the B-52's signature song, "Rock Lobster" contains humorous imagery. It's published by Music Videos via YouTube:
If I am missing your favorite satirical rock artist, there's a comment section below.