The Allman Brothers Band Gave the Blues to Southern Rock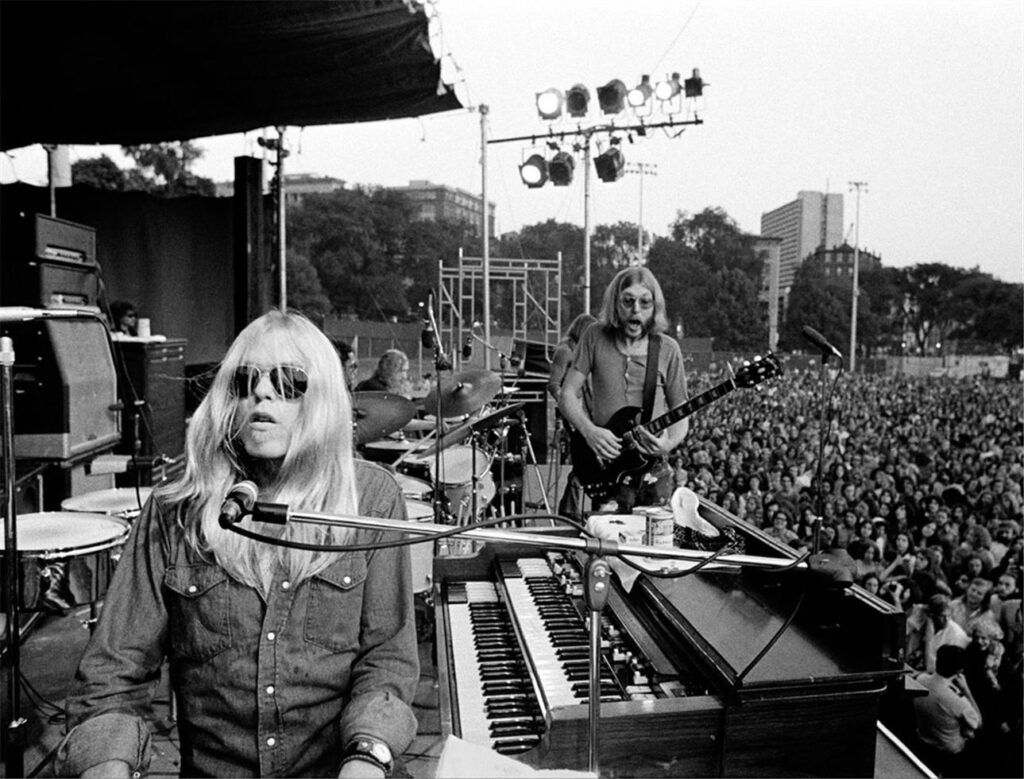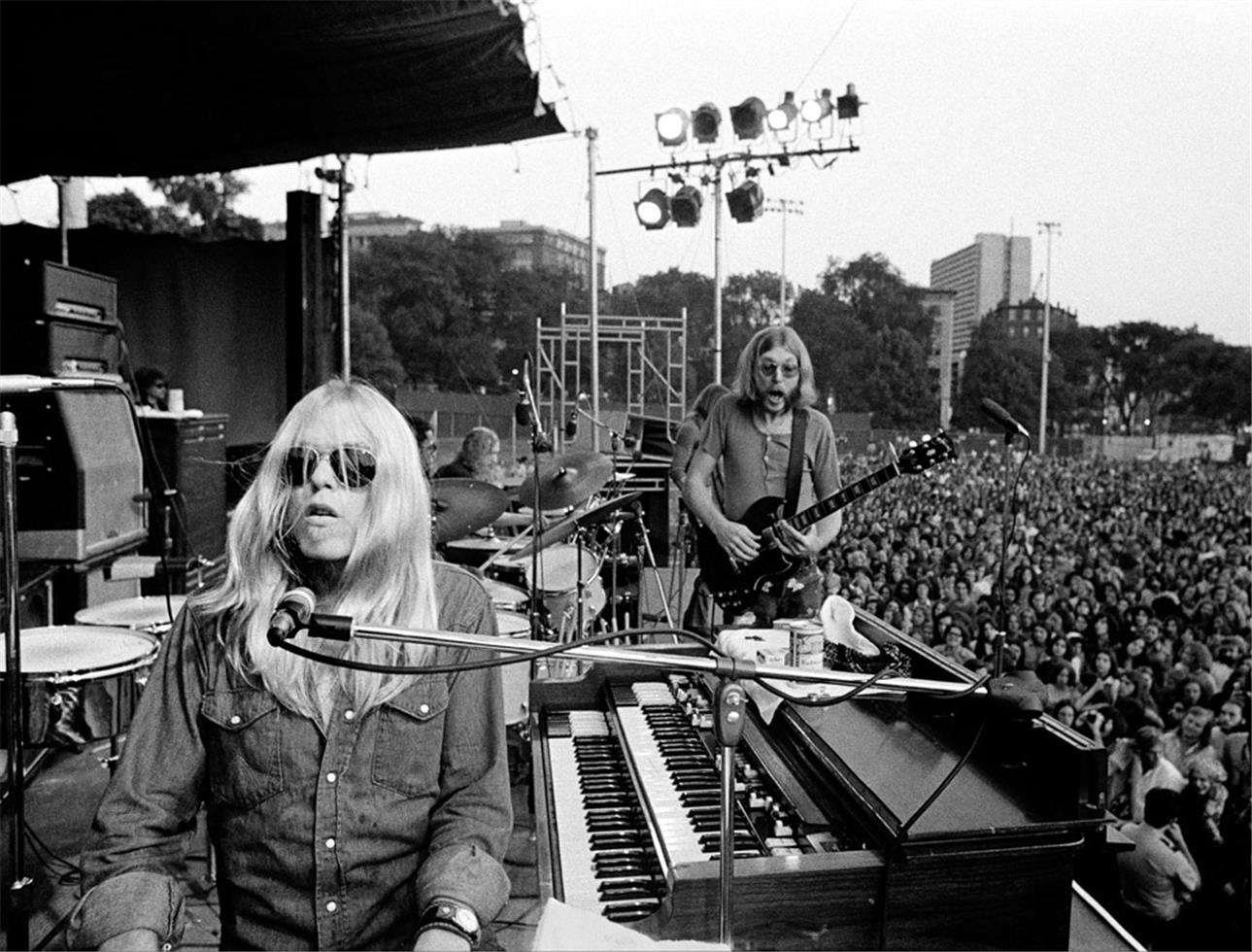 The band played a key role in both the blues and Southern rock's revivals in the seventies.
During my freshman year (1969) at Penn State University, a group of us got together in someone's dorm room every Friday evening after classes, to combine lysergic impulses with listening to the choicest cuts rock had to offer. We were definitely hard rockers, but we had a reverence for the blues…the old-time guys like Muddy Waters, Howlin' Wolf and Willie Dixon.
To our consternation, there weren't a lot of American bands, Paul Butterfield's being the notable exception, that played blues-oriented rock. That genre seemed to be dominated by British rock bands, such as Led Zeppelin, Cream, John Mayall's latest grouping, the original Fleetwood Mac, Ten Years After, Savoy Brown and the Jeff Beck Group.
That was about to change.
Blues Meets Southern Rock
One particular Friday night, the album on the turntable was presented to us by our friend from Florida, John S., an odd lot since most Penn Staters hail from Pennsylvania for obvious financial reasons. John raved about this new band from his neck of the woods. And he was right: This Allman Brothers Band was like nothing we had ever heard.
They played 12-bar blues standards with steely high energy, a pleasing melodic flair, a superb use of rhythmic devices (like the bass-driven swirling pulse of "Whipping Post" or the syncopated rhythm of "Black-Hearted Woman") and just great musicianship that included two drums and two lead guitars. By the time of the cut, "Trouble No More," I was playing air guitar with the rest of them.
Little did we Northern boys realize that we were enjoying our first taste of Southern Rock. Here's a video of the Allman Brothers Band's "Whipping Post," live at the Fillmore East in 1970, published by Allman Brothers MV via YouTube🙂

Southern Rock Explodes in the '70s
Many of rock 'n' roll's early pioneers were from the South. Buddy Holly, Little Richard, Jerry Lee Lewis, Bo Diddley, Fats Domino and the King of Rock 'n' Roll himself, Elvis Presley, all hailed from there. Coincidentally or not, the Allman Brothers Band started an explosion of rock albums by bands from the Southern states. Here is a partial list, with the year of their first recording in parentheses:
Allman Brothers Band (1969)
Atlanta Rhythm Section (1974)
Black Oak Arkansas (1971)
Charlie Daniels Band (1973)
Lynyrd Skynyrd (1973)
Marshall Tucker Band (1973)
Molly Hatchet (1978)
The Outlaws (1975)
Ozark Mountain Daredevils (1974)
.38 Special (1977)
Wet Willie (1971)
The Allman Brothers Band and Lynyrd Skynyrd
There were some significant parallel lines between the Allman Brothers Band and Lynyrd Skynyrd. Members of both bands came from Florida, though the Allmans settled in Georgia while Skynyrd found peace in Sweet Home Alabama. Both bands made liberal use of the slide guitar, with Duane Allman finding his chops in Muscle Shoals, Alabama, while Gary Rossington was part of a dynamic guitar duo for Lynyrd Skynyrd.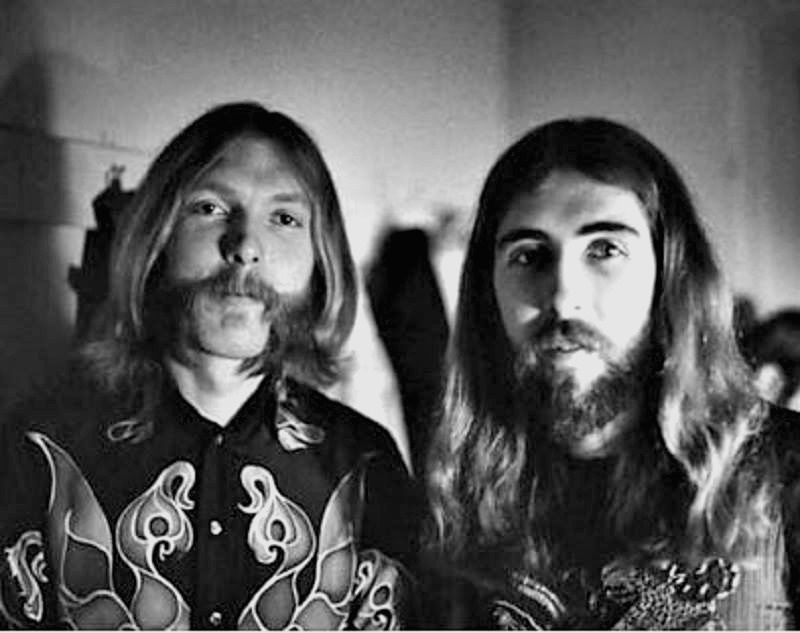 Tragedy struck both bands with equal cruelty. On October 29, 1971, Duane Allman dumped his motorcycle trying to a avoid a flatbed truck and died in a hospital. An inebriated Berry Oakley on November 11, 1972, rammed his motorcycle into the side of a bus just three blocks from where Duane crashed.
Lynyrd Skynyrd's fate was sealed on October 20, 1977, when a chartered aircraft carrying Ronnie Van Zant, Steve Gaines and Cassie Gaines went down somewhere over Mississippi, destined for a gig in Baton Rouge, Louisiana. There were survivors. Unlike the Allman Brothers, Skynyrd never got back together.
Committed to the Blues
Let's go back to that first album that so thrilled me in the Penn State dormitory room. Before the recording session that lasted a mere two weeks in August, 1969, Duane Allman had completed a residency at the famed recording mecca in Muscle Shoals, Alabama. The guitarist rubbed shoulders with Aretha Franklin, King Curtis and especially Wilson Pickett, steeping himself in African-American music.
When the great soul singer Wilson Pickett showed up to record in Rick Hall's FAME Studios in Muscle Shoals, he really didn't have any songs or ideas. Duane Allman, working as a session guitarist for Hall, approached Pickett with the suggestion that they record the Beatles song "Hey Jude," which was then climbing the charts. Pickett at first thought the idea was insane, but Duane convinced him to give it a try.
Duane Allman's sublime lead guitar on "Hey Jude" caught the attention of British guitar god Eric Clapton, who famously said, "To this day, I've never heard better rock guitar playing on an R&B record."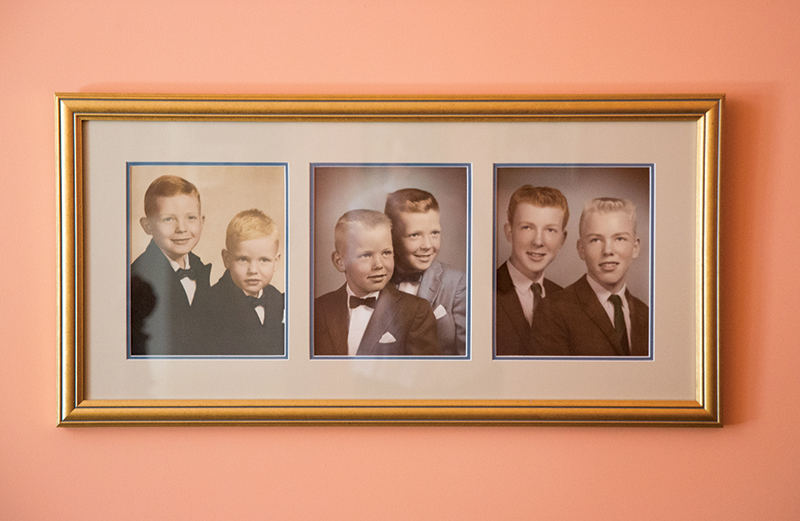 Can You Feel It?
Meanwhile, Gregg Allman took on the role as primary songwriter for the Allman's first album. He had to know that his guttural tenor voice was perfect for blues music. Gregg chose as his first song Muddy Waters' "Trouble No More." Traditional blues songs were regarded by Gregg as "songs that were so good that they couldn't be left off the album." Gregg did write several original compositions, like "Whipping Post":
The song came to him shortly before bed but he was unable to acquire a pencil and paper to write down his ideas. There was a child asleep in the room and he could not turn on the lights. Turning to his next best alternative, he struck two kitchen matches (one for light and one, later blown out, as a charcoal writing utensil) and wrote down the lyrics on a bedside ironing board.
Gregg Allman was one determined musician. May he, Duane and Berry rest in peace.