The GOP Plan to Overturn Democracy…By the Numbers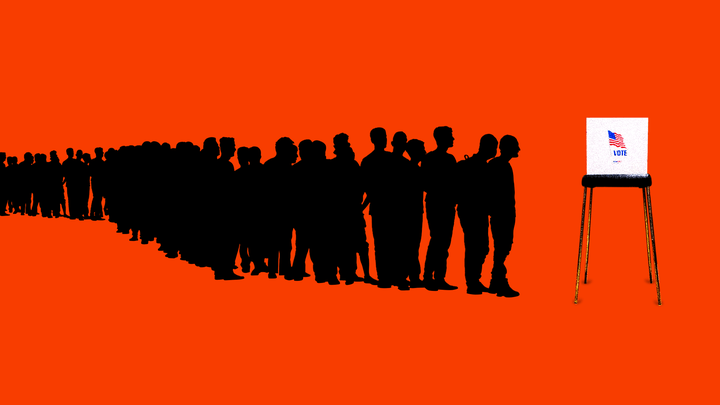 Republicans are busy changing the rules to make it easier for their party to overturn the will of the voters in future elections.
No Dress Rehearsal
Donald Trump's dishonest and dispiriting effort to overturn the 2020 presidential election was ultimately doomed…doomed because of democratic guardrails thoughtfully put in place that were durable enough to preserve orderly transitions of power…doomed because of the honorable election officials who did their jobs and whose belief in the American Experiment trumped party or ideology.
"Obviously the insurrection was horrific in its violence and its assault on democracy, but it didn't disrupt the true winner of the election," reflected Edward B. Foley, a professor at The Ohio State University. "What you don't want is to have that be a dress rehearsal."
And what would happen if those guardrails failed and the honorable people weren't able to do their jobs? Benji Sarlin of NBC News gives us a good summary:
Nightmare scenarios include local or state officials refusing to certify votes, governors or state legislatures submitting electoral votes [that] overrule the apparent vote counts, fights over the legitimacy of judges overseeing the process and the House and the Senate disagreeing on the winner.

Benji Sarlin, NBC News
Could this happen in America? The seeds are being planted right now.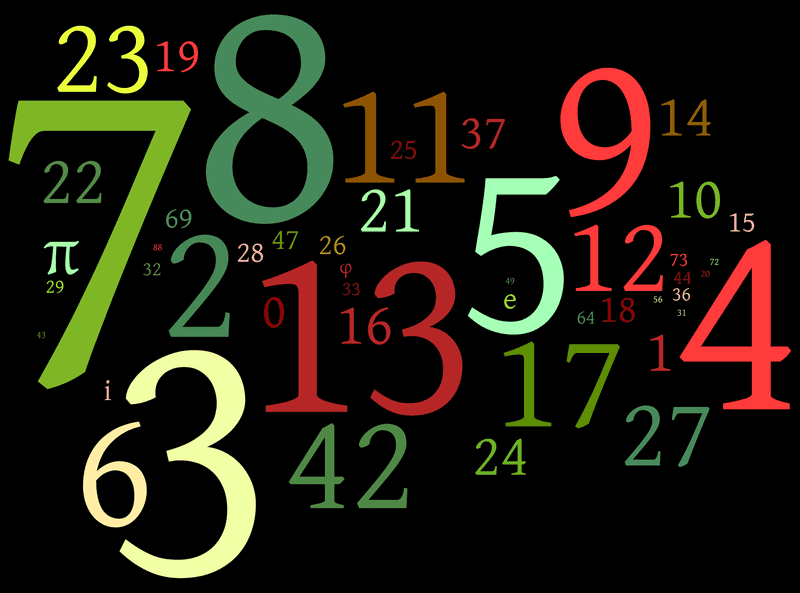 By the Numbers
24 Election Laws in 14 States
…and counting. According to a report recently released by the bipartisan States United Democracy Center, twenty-four new election laws passed in 14 battleground states will allow state legislatures to "politicize, criminalize and interfere in election administration."
Overall, Republican state legislatures have introduced 216 bills in 41 states, many designed to secure GOP hegemony over election oversight. Of course, many of these bills will not pass, as Democratic governors will be eager to utilize their veto pen.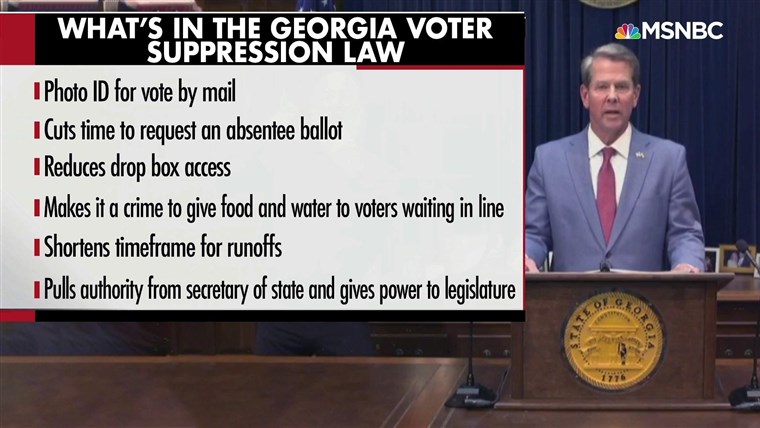 10 County Election Boards Compromised
…and counting. Before Georgia Governor Brian Kemp signed the most draconian overhaul of election law in America last spring, local election administration there was, for the most part, professional and bipartisan. Even Georgia's Republican secretary of state defended its integrity (and refused to "find" enough votes to reverse Trump's loss in Georgia). Election board members were selected by both political parties. It went a long way to assuring accountability and faith in the system.
No more. Election officials at the state and municipal levels are either being removed or stripped of their power. Georgia's new law gives sole authority to the GOP-controlled county commission to appoint election board members. As a result, members of 10 county election boards have been fired by the new elections authority. Most of those removed were Democrats and people of color…and "they will most likely be replaced by Republicans."
Conspiracy Theorists In Charge?
The professionalism of local election boards stood as a bulwark against Donald Trump's effort to subvert the 2020 presidential election results. While there is no legal avenue for Trump to reverse the 2020 results, election law changes in Georgia and other states would make it easier to arbitrarily manipulate outcomes in future elections.
"It's a thinly-veiled attempt to wrest control from officials who oversaw one of the most secure elections in our history and put it in the hands of bad actors," explained Jena Griswold, Colorado's secretary of state. "What's really frightening right now is the extent of the effort to steal power over future elections."
5 States Threatening Partisan Post-Election Reviews
The Arizona post-election "audit" chugs on, with no end in sight (my article about it is here). Republican lawmakers in certain battleground states have made their pilgrimage to the Veterans Memorial Coliseum in Phoenix, the site of the audit, where key legislators have vowed to mimic the foolishness in their state.
Nobody in Trumpworld really believes these sham audits will change the results of the 2020 election, even if there are reliable reports that Trump really, really believes he will be "reinstated" as president in August. The whole point is to wear down people's confidence in the integrity of American elections so they might passively accept a Republican takeover of election machinery.
The Big Lie Coming to your State?
Aside from the audit in Arizona, four other states have taken preliminary steps to clone the clown show that's taking place in Phoenix. The states are Pennsylvania, Michigan, Georgia and Wisconsin:
PENNSYLVANIA: Far right-wing State Sen. Doug Mastriano, who provided buses for the Jan. 6 insurrection, has sent letters to three Pennsylvania counties, two mostly rural plus Philadelphia, requesting elections apparatus to complete a post-election "forensic investigation" of the 2020 presidential election. Among the items Mastriano requested were "voting machines, voter rolls, mail-in ballot envelopes, computer logs, security protocols as well as hardware and software used during the voting process."
Counties have until July 31 to comply. Mastriano claims he has the authority as chairman of the Senate Intergovernmental Operations Committee to issue subpoenas in cases of non-compliance.
Mastriano is a vocal proponent of the Big Lie who's running for governor in a 2022 open seat election.
A Big Ask
If the counties end up doing what Mastriano asks, they might not have time to prepare for the 2021 general election. Counties also run the risk of paying millions of dollars to replace equipment that would have been decertified due to improper use.
Democratic Governor Tom Wolf has issued a directive prohibiting "third party access" to the state's voting machines. In tandem, Democratic Attorney General Josh Shapiro has publicly urged the counties to ignore Mastriano's request, pledging to fight all subpoenas on a variety of fronts, including Mastriano's authority to issue them.
MICHIGAN: Trumpworld's agita against Michigan's election results, which survived two post-election recounts, certainly got eviscerated when its Republican-led Senate Oversight Committee last month debunked the gamut of far-fetched allegations of voter fraud and declared Joe Biden the winner of Michigan's electoral votes.
Attorneys connected to conspiracy theorist Sidney Powell focused on Michigan's Antrim County, where it seems human error briefly showed inaccurate election results. Trumpworld thought it had its "aha" moment until the error was discovered and a subsequent audit confirmed that it was a human, and not a machine, error.
According to the Michigan attorney general, the Antrim County litigators had "no apparent expertise in election administration and technology. Their work is limited to the previous release and amplification of false information and fake documents."
GEORGIA: Since Biden's winning margin was less than 0.5%, Donald Trump demanded and got his recount. The results stayed the same and Joe Biden won Georgia's electoral votes. On December 23, 2020, a complaint was filed against Georgia's Fulton County by 9/11 conspiracy theorist Garland Favorito and Jovan Pulitzer, who wants his untested audit equipment that's destroying ballots in Arizona used in a forensic audit in Georgia.
Georgia Republicans are urging Gov. Brian Kemp to hire these guys.
The case against Fulton County was dismissed, but plaintiffs persist in pressing for a partisan review, "inspired" by what they observed in Arizona.
WISCONSIN: The state not only conducted its legally mandated recount after the election but performed an audit on its voting machines. Trump paid for hand recounts in two populous counties, Dane and Milwaukee, which confirmed Biden's victory in both.
Well, send in the clowns. GOP Speaker of the Wisconsin Assembly Robin Vos, who was not sufficiently resolute to conduct a partisan forensic audit, incurred the wrath of Donald Trump, who publicly threatened to "primary" him. Vos then hired Trump supporter Michael Gableman to conduct an "investigation."
Gableman is paid $11,000 a month. Where there's grift, a three-ring-circus is sure to follow.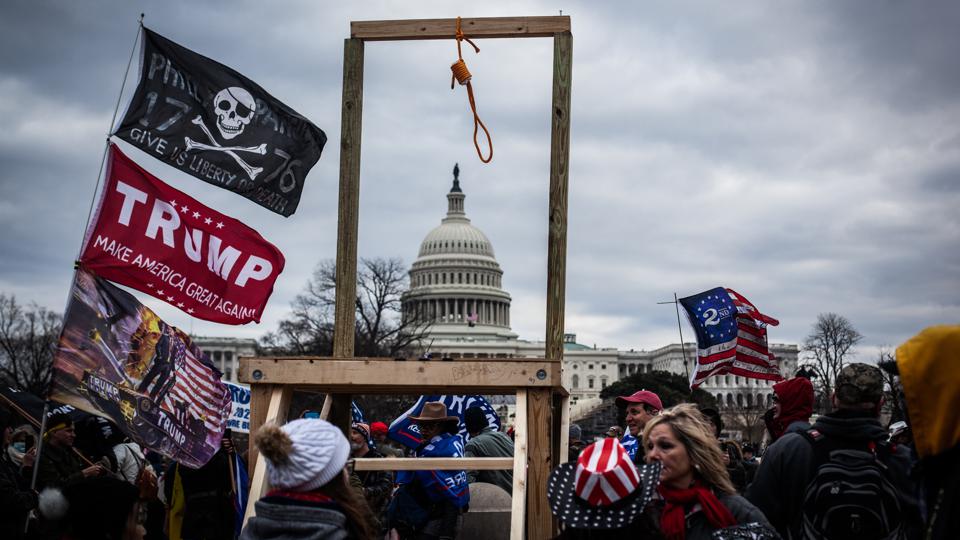 Now For Some Good News
57% Say Audits Undermine Valid Election Results; 40% Say Audits Weaken Democracy
A Monmouth University poll concludes that a healthy majority of Americans believe recent Republican attempts to audit the 2020 election results are an attempt to undermine valid election results. Forty percent believe such audits weaken American democracy.
A 57% majority of Americans view audits conducted or proposed by Republican state legislatures as "partisan efforts to undermine valid election results." One-third regard them as "legitimate efforts to identify potential voting irregularities."
Also, 40% of respondents say that such audits weaken American democracy; 20% say they will strengthen it; 35% expect them to have no impact.
The Monmouth poll indicates 61% of Americans believe Joe Biden won the 2020 presidential election fair and square.