Fleetwood Mac's Tour Stirs Memories of the Original Blues Version
Christine McVie Is the Essential Link Between Old and New
Indisputably, the band is named for its founding rhythm section: Mick Fleetwood on drums; John McVie–"Mac"-playing bass. But it was singer and keyboardist Christine McVie who showed up at two transcendental moments in the band's history: The first time, when Fleetwood Mac made the lucrative transition from blues to pop; and just recently, to reunite the band on its current tour.
Throughout the band's storied musical journey, Christine McVie always seemed to be there to fill in the missing piece.
"Our songbird is back!" gushed various members of Fleetwood Mac at the outset of their nostalgia tour that begun in 2013 and has currently landed them in Australia. Christine McVie, 71, reportedly asked each band member–Lindsey Buckingham, Stevie Nicks, Mick Fleetwood and John McVie–permission to rejoin the band after a 16-year absence.
Why the long hiatus? "I left the band because I developed a terrible fear of flying," explained McVie to New Yorker magazine. "So I found a psychiatrist and got over my flying thing." Christine was enjoying her life in the English countryside–"playing with her dogs and baking cookies"–until by chance she caught Fleetwood Mac's last UK performance on their Unleashed tour in 2009. Four years later, she was back.
Pop Superstardom
Christine Perfect, who would marry bassist John McVie, first joined the band in 1970 as a back-up vocal, and was an enthusiastic part of the band's early blues phase. Fleetwood Mac's successful transition to pop superstardom 1970s, rock's greatest decade, make them part of the conversation as to the decade's most influential band, along side of the likes of Bruce Springsteen, Eagles, Paul McCartney/Wings, Marvin Gaye, Elton John, Led Zeppelin, Billy Joel, The Doobie Brothers, Stevie Wonder and Bob Dylan.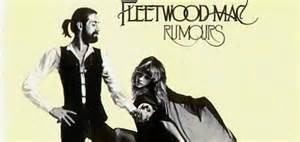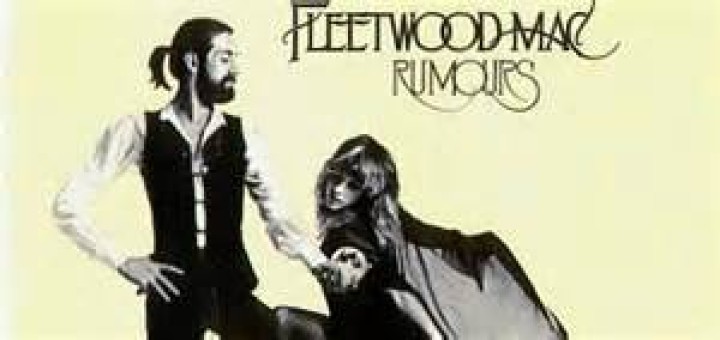 The group's second album Rumours, released in 1977, yielded numerous Top 10 hits such as "Go Your Own Way," "Don't Stop," "You Make Loving Fun," "The Chain" and "Gold Dust Woman." Rumours has sold over 40 million copies worldwide, and shares the top three top-selling albums of all time, along side Eagles Greatest Hits and Michael Jackson's Thriller.
People of a certain age remember an entirely different Fleetwood Mac. Albums such as Kiln House (the cover of which Christine McVie helped design) and Mr. Wonderful gave young blues fanatics like me songs such as "Jigsaw Puzzle Blues," "Doctor Brown" and "Stop Messing Around." These were basic 12-bar blues songs that had superb guitar interplay. The old Fleetwood Mac was firmly a part of the late '60s/early '70s blues renaissance.
Mick Fleetwood and John McVie initially joined forces as the rhythm section in British blues legend John Mayall's Bluesbreakers. When Eric Clapton left Mayall to join the supergroup Cream, a guitarist named Peter Green took his place. A seed was planted. Green, McVie and Fleetwood skated: John Mayall would have to find new bandmates.
Former rock promoter Victor Winograd has strong feelings about Fleetwood Mac's Peter Green era:
Peter Green founded, led and named the band after his mates Mick and John. The title of the first album? "Peter Green's Fleetwood Mac"! The Mayall LP "A Hard Road" is more a Green album than a Mayall. "The Supernatural," from that record, is one of the most haunting and moving guitar instrumentals in the annals of blues rock. Before he dove off the psycho cliff, Peter Green was the equal of any of the British white boy blues guitar heroes- Beck, Clapton, Page- any of 'em. And he was closer to the real blues tradition than the rest: raw and painfully dirty guitar. He even had Big Walter Horton on harp on one of the first Fleetwood LP's. He brought Jeremy Spencer, Danny Kirwan and Christine Perfect on board the train. He also gave us (and Carlos Santana) Black Magic Woman.
Fleetwood Mac during the years 1967 to 1971 was your basic British blues band with three talented guitarists…sort of like The Yardbirds but on a smaller scale. Green recruited 18-year-old Danny Kirwan, a self-taught prodigy with a unique vibrato sound. The band added Jeremy Spencer and his essential slide guitar. The band scored a number-one single (in Europe) titled "Albatross." That success lured top management types, who convinced the group to become more rock-oriented. A 1969 rock album Then Play On was a critical success but a commercial failure. Then the roof caved in: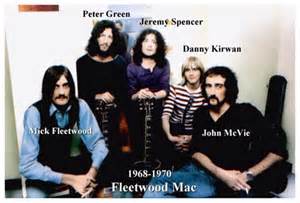 Peter Green, who had ongoing health issues, allegedly dropped LSD while on tour in Munich, never really recovered and suffered "the onset of schizophrenia."
While touring in 1971, Jeremy Spencer told his bandmates that he was going out to buy a magazine. He never returned. After days of searching for him, his bandmates discovered that Spencer had joined a religious cult group, The Children of God.
Danny Kirwan had begun to drink excessively and he wasn't a happy drunk. He smashed his Les Paul Custom guitar before a gig and refused to go onstage. The band fired him.
Let it be known that Fleetwood Mac didn't one day make a decision to abandon its blues-oriented roots and become a commercial pop band. The mere subtraction and addition of band members molded its musical direction and sensibilities. Mick Fleetwood came to admire guitarist Lindsey Buckingham and asked him to join the band. He agreed on the condition that the group take on Stephanie "Stevie" Nicks, Buckingham's girlfriend and songwriting partner. They eventually split up, as did John and Christine McVie, but the band thrived.
Fleetwood Mac has promised an album of newly recorded music. Until then, the band will keep traveling the circuit and doing shows…shows that begin with what Christine McVie describes as the band's pre-show ritual:
Before each show, we rub elbows and growl. It started once when someone had a cold, and we didn't want to hug each other. So we started rubbing elbows. And we don't kiss. We just go, Grrrrr.