The Beach Boys in Two Songs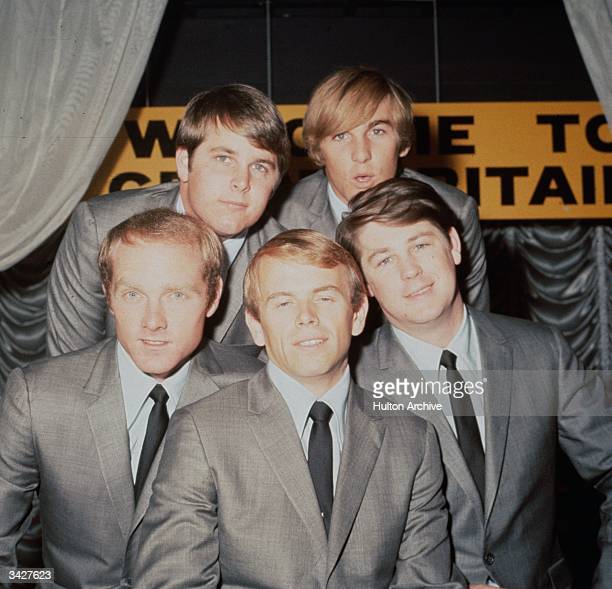 'Sloop John B' and 'Sail On, Sailor' were off the charted course from the Beach Boys' idealized California culture.
'If Everyboday Had an Ocean…'
In the early sixties, the Beach Boys celebrated and idealized a laid-back, California lifestyle in which teenagers spent all of their summer driving fast cars, surfing and dating. The original Beach Boys carrying those surfboards on the album covers seemed to have come from central casting, admired by men and adored by women.
Brian Wilson's songs were pitch-perfect, two-minute melodic masterpieces supported by glossy, lush harmonies and twangy guitars. Early successes included "Surfing USA," "I Get Around" "In My Room," "Wendy," "Fun Fun Fun," "Little Deuce Coupe," "California Girls," and "Help Me Rhonda."
We are going to explore two Beach Boys songs that would seem to explode the mythology of that idealized California lifestyle. Because, hey, it was never real in the first place. Surfboards are heavy and the reward fleeting, fast cars can result in expensive speeding tickets and dating gets very messy.
Myths are meant to be exploded anyway.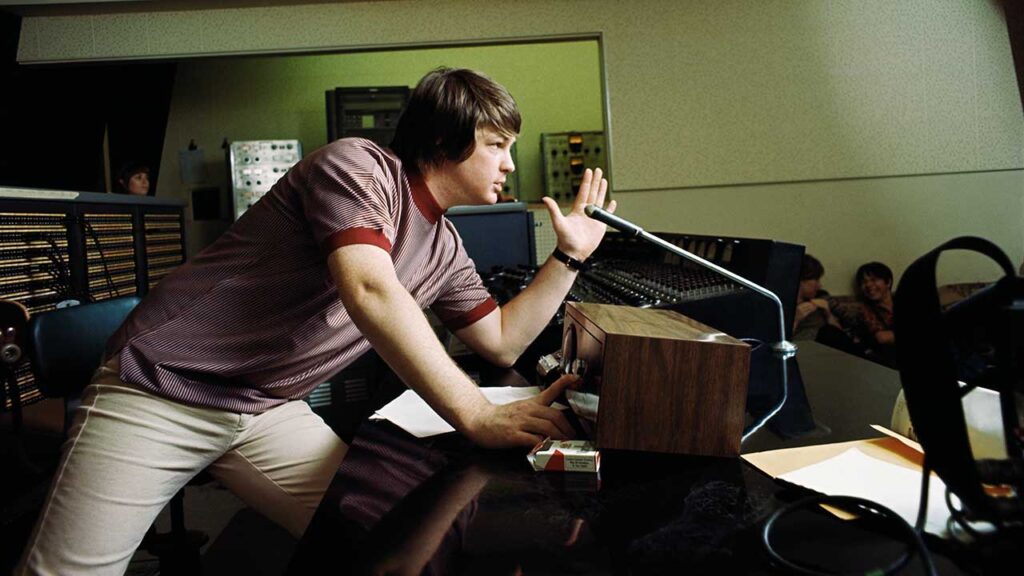 Brian Wilson
A perfectionist in the mold of Phil Spector was Beach Boys producer and songwriter Brian Wilson. When the Beach Boys were touring, Brian was just another member on stage harmonizing and playing an instrument…until a 1965 nervous breakdown severed Brian from live duties.
It turned out to be a stroke of luck for the band. The recording studio was Brian Wilson's wild kingdom. He directed his bandmates to sing their trademark oohs and aahs. He arranged the songs. He called the shots.
Brian evolved to become the fastidious curator of the Beach Boys' sound. Rolling Stone was gushing that Wilson "had become perhaps one of the greatest record producers in rock."
But Brian Wilson had a lot of help.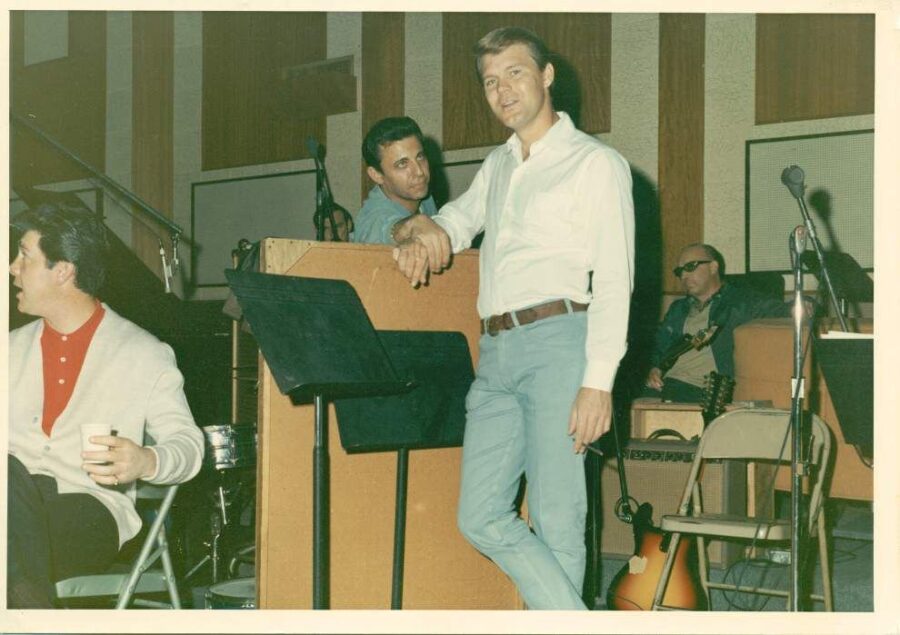 The Wrecking Crew: Sound On Demand
As rock 'n' roll became commercially viable in the early sixties and as FM radio became the preferred source for "audiophiles," the sound of a recording was taken much more seriously.
But studio time was expensive and booked around the clock. There was a premium for skilled musicians who were able to capture a sound on demand. Early on, famed producer Phil Spector created his "Wall of Sound" production soundscape (in Spector's case, some would say overproduction) by hiring top-rate musicians. The LA-based Wrecking Crew (the name came from their informal wear, not their music) emerged from Spector's creation.
Brian Wilson was all ears.
Wilson used the Wrecking Crew exclusively as session players starting with the 1964 hit, "Don't Worry, Baby," through Brian Wilson's 1966 masterpiece, Pet Sounds, through the complex but exquisite "Good Vibrations" from (eventually) Wild Honey (1967).
Wrecking Crew Movie
A documentary film titled The Wrecking Crew was made in 2008 but wasn't released until 2014 (long story). The movie was directed by Denny Tedesco, son of Tommy Tedesco, Wrecking Crew member and "King of the LA Session Guitarists."
Here is a two-plus minute trailer to the film, brimming with music legends, published by Movieclips Indie via YouTube:
Pet Sounds
Brian Wilson was at the peak of his powers when the Beach Boys released their 11th studio album Pet Sounds on May 16, 1966. Freed from the band's constant touring, Brian was the primary producer, arranger and composer of the album Rolling Stone named as its second greatest of all time (Marvin Gaye's What's Going On made #1).
Pet Sounds is often praised as being one of the first "concept" albums in rock history. No less than Paul McCartney and George Martin have acknowledged that it was an inspiration for Sgt. Pepper, which was released the following year. Inversely, Brian Wilson credited Rubber Soul, the Beatles' 1965 offering, as being the "main motivator" for Pet Sounds.
A Production Concept Album
On another occasion, Brian described the album as an "interpretation" of Spector's Wall of Sound technique. Wilson: "It was really a production concept album." And Wilson had the full complement of Wrecking Crew musicians at his disposal. The Crew's backing tracks reflected the diversity of their influences, including jazz, classical, avant-garde and psychedelia, with a "greater sense of depth and warmth."
While Pet Sounds offered such iconic songs as "Would It Be Nice?" and "God Only Know," people forget that Capitol Records ticketed "Sloop John B" (along with "Caroline No") to be the album's lead single.
The Songs
"Sloop John B"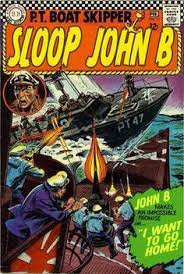 "Sloop John B" is an outlier, not only to Pet Sounds but to the Beach Boys carefully-curated sound. It was the only song that Brian Wilson didn't write and he resisted it fiercely at first, arguing, "I'm not a big fan of the Kingston Trio." (Its version of "The John B. Sails" was released in 1958.)
But Al Jardine, a devotee of folk music, persisted. When all seemed lost, Jardine got a call to come down to the studio. Jardine: "Brian played the song for me and I was blown away."
But it's the song's sense of melancholy that seems at odds with the Beach Boys' songbook. Author Jim Fusilli explains: "It's anything but a reflective love song, a stark confession or a tentative statement of independence like the other songs on the album."
Bahamian Roots
Originally titled "The John B. Sails," "Sloop John B" is best known as a folk song from Nassau, the Bahamas. The song's anthemic quality and its durability over time have given it the stature of a national anthem around Nassau town.
The earliest appearance of "Sloop John B" was a transcription by Richard Le Gallienne in 1916. A version was included in famed poet Carl Sandburg's The American Songbook in 1927. Sandburg compiled three verses and a chorus of "The John B Sails" in his 1927 collection.
Here is the "official" video of the song, not quite three minutes long, digitally remastered in 2006, with great black-and-white "home movies," published by the Beach Boys via YouTube:
Sail On, Sailor: Prologue
Fast forward to 1972, and the Beach Boys have gone through a myriad of personnel changes, triumphs and major conflicts. Gone were the Wrecking Crew and Glen Campbell, while the Beach Boys welcomed Bruce Johnston and Blondie Chaplin. The debacle of the Smile sessions effectively ended the reign of Brian Wilson as sole Beach Boys producer. Brian's increasingly fragile mental state and his heavy drug use were never far from anyone's mind.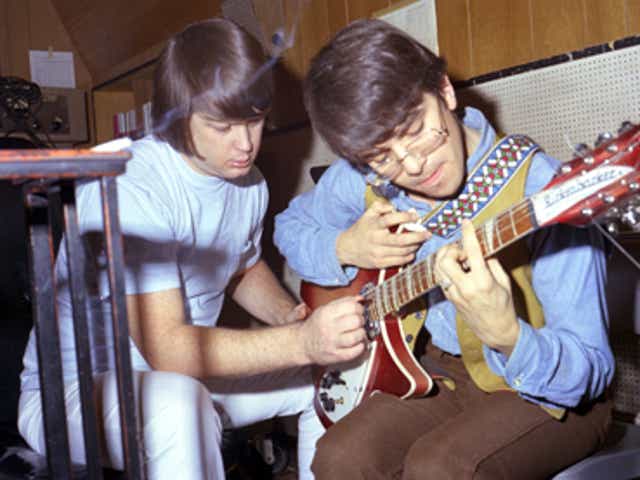 Van Dyke Parks
During the chaotic Smile and Smiley Smile period, Brian Wilson began a collaboration with Van Dyke Parks, a Carnegie Tech dropout who migrated to California to play music. Their first song together was "Heroes & Villains" in 1967, which rose to #12 on the Billboard charts.
Later on that year, Parks left the Wilson orbit to pursue a solo career. Armed with his brother Owen's composition "Something Stupid,'" Parks pitched the song to Frank Sinatra as a duet with Frank's daughter Nancy Sinatra. It was of course a mega-hit and got Parks signed to Sinatra's Reprise/Warner Bros. label. The Beach Boys joined Parks at Reprise in 1970.
Meanwhile, in 1972, the Beach Boys physically moved to Holland (the country) to record an album. The band presented an album titled Holland to Warner Bros. in October 1972, but the label rejected it for lack of a hit single. Enter Van Dyke Parks.
Sail On, Sailor
According to biographer Jon Stebbins, "Sail On, Sailor" is "perhaps the only perennial Beach Boys favorite to thrive in the classic rock and album rock FM radio formats of the present." The song was released as a single in 1973 and then became the elusive single for Holland.
Van Dyke Parks has always credited himself to be the primary composer of "Sail On, Sailor." He claims to have authored the words and composed the musical intervals and the bridge.
On the record, songwriting credit is given to Van Dyke Parks and Brian Wilson, along with three others. The lead vocal was first attempted by Dennis Wilson, who tried it once and left to go surfing. Carl Wilson then gave it a crack and then decided that Blondie Chaplin would be lead vocal.
Convince Me That I'm Not insane
A 15-minute tape cassette of Parks and Wilson writing the song on Brian's piano was uncovered by biographer Timothy White. On the tape, Brian Wilson asks Parks, "'Hey, you gotta convince me, Van Dyke, that I'm not insane.' He kept repeating it over and over. 'Convince me that I'm not insane.'"
Asked about the tape in 1976, Wilson responded, "I was serious. I used to think that I was insane. I'm a lot better since I've had my doctor.
"Van Dyke really inspired ["Sail On, Sailor"]. We worked on it originally [but] by the time the Beach Boys recorded it, the lyrics were all over the place. But I love how the song rocks."
Here, then, is a three+ minute video of "Sail On, Sailor," its lyrics included, published by HistoricusJoe via YouTube:
Coda
Brian's two brothers in the band, Dennis (1983) and Carl (1998) have passed on.
Last February, the surviving Beach Boys plus the estate of Carl Wilson announced the sale of the band's intellectual property to music industry mogul Irving Azoff. Not surprisingly, Azoff announced in a May 2021 interview that he was putting together a major deal consisting of song streaming, a documentary and a 60th anniversary celebration.
"That's adding value," explained Azoff, "and that's why I invested in the Beach Boys."
Brian Wilson resumed touring in August 2021 and released a soundtrack album, Long Promised Road, containing previously unreleased material.