Notable Rock Books Now on the Shelves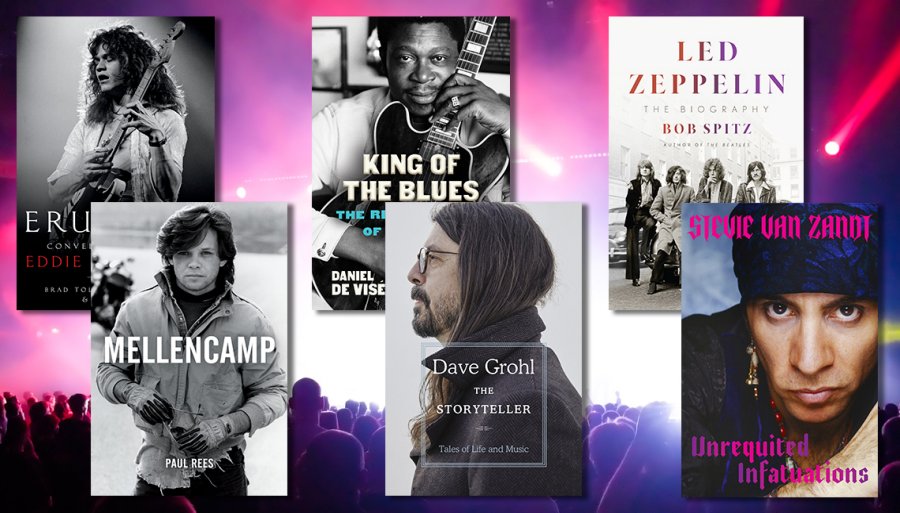 Printed-word storytelling is not a lost art in this new crop of rock books hitting bookstores and libraries this fall.
Introduction
Turn on cable TV during any time of the day or night, and you will find documentaries about rock 'n' roll–rockumentaries–that chronicle every bend on the road to unlimited devotion, the superstars and some complete unknowns, the triumphs that will shake your windows and rattle your walls, the stadium concerts or just some dude on guitar who's not half the man he used to be.
Watching a rockumentary is easy duty for rock fans like me. Perhaps too easy.
I'd prefer a good book about rock 'n' roll any day. I like to savor information at my own speed and revisit my favorite parts with just a reach into my bookcase. I like to study the photographs which often emboldens further inquiry. I can daydream while reading a favorite passage and return right to the word or phrase that caused my revelry.
I love the smell of a new book.
Here are three featured rock books and a list:
Hot Stuff: The Story of the Rolling Stones Through the Ultimate Memorabilia Collection
We'll call this an easy read. Author Matt Lee is the Guinness World Record holder for the largest collection of Rolling Stones memorabilia. Much of his collection is in this book: over 1400 photographs of "Hot Stuff" along with Lee's own recollection of an item's origin. The author estimates that 15% of his collection is on loan to the band for display at its concerts.
The memorabilia is housed in Lee's home-turned-museum in London. "Hot Stuff" is a very unique way to document the history of a band whose longevity is unmatched in rock history. How complete is Lee's collection? In Keith Richards' words, "It's all there." The book was released on Oct. 12.
The Lyrics: 1956 to the Present by Paul McCartney
If you're still waiting for a Paul McCartney autobiography, you'd probably be happy to settle for something the trades are calling "a work of unparalleled candor and splendorous beauty." Macca recounts his life from his boyhood Liverpool days to the present by way of the lyrics to his songs.
But of course, he doesn't just publish song lyrics. He pairs the definitive texts of 154 of his songs with his own commentaries of how the songs came to be, the people or places that inspired them and what he thinks of them now.
The alphabetically arranged, two-volume tome is loaded with images from Macca's personal archives, such as:
With a retail price of $79.99, McCartney's team (Paul Muldoon edits) no doubt have their eyes on pent-up demand in the post-pandemic Christmas market. The release date is Nov. 2.
Unrequited Infatuations by Stevie Van Zandt
Bruce Springsteen consigliere Stevie Van Zandt is no one-trick pony (apologies to Paul Simon). His memoir covers a man of versatile talents, including his anti-apartheid activism that spawned the 1985 star-studded album Sun City; successful turns at television acting, notably The Sopranos and Lilyhammer (Bruce, meet Tom Morello); a radio show Underground Garage; a record label Wicked Cool; and the inevitable reunion with the E Street Band.
Stevie met Springsteen in 1965 and was with him in those early days on the New Jersey bar circuit. But just when the band was starting to make real money after a massive album and world tour with The River, Van Zandt decided to walk away from it all. It is here where Stevie is at his most soul-bearing:
Untethered
I liked being the underboss of the E Street Band. The consigliere. It kept me out of the spotlight but allowed me to make a significant enough contribution to justify my own existence…And there was balance between me, Bruce and [manager] Jon Landau…

But somewhere in '82, it started to feel lke Bruce has stopped listening…At the time, I was hurt by the thought that Jon resented my complete dirct access to Bruce. [But] in the end, I don't think Jon had anything to do with the way things changed. There comes a time when people want to evolve without any baggage…

Occasionally, you need to be untethered.

I felt I earned an official position in the decision-making process.

He disagreed. so I quit.

Fifteen years…

We finally made it.

And I quit.

The night before payday.

Stevie Van Zandt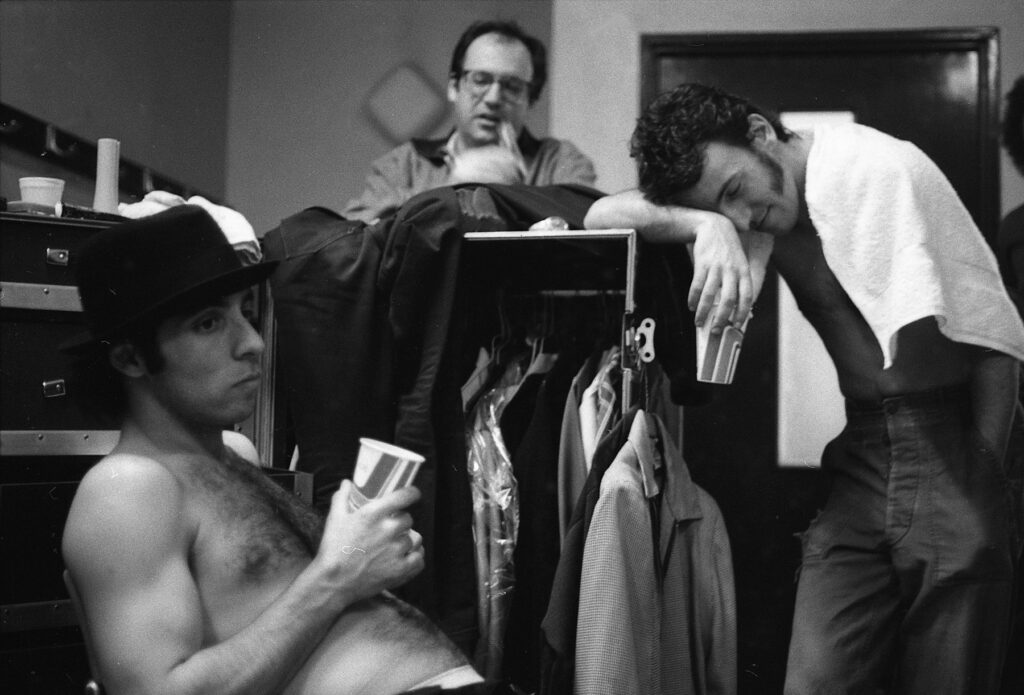 Stevie Van Zandt rejoined the E Street Band in 1999. His memoirs were released on September 28, 2021.
Other Rock Books Released Recently:
4) The Beatles: Get Back, released Oct. 12. The companion book to the Peter Jackson feature film rockumentary.
5) The Storyteller: Tales of Life and Music by Dave Grohl, released Oct. 5.
6) Set the Night on Fire: Living, Dying and Playing Guitar With the Doors by Robby Krieger, released Oct. 12.
7) Eruption: Conversations With Eddie Van Halen by Brad Tolinski and Chris Gill, released Oct. 5.
8) Mellencamp, a biography by Paul Rees, released Sep. 14.
9) Led Zeppelin: The Biography by Bob Spitz, release date Nov. 9.
10) Rock Concert: An Oral History As Told by the Artists, Backstage Insiders and the Fans Who Were There by Marc Myers, release date Nov. 9.