Phil Spector's Let It Be Beatles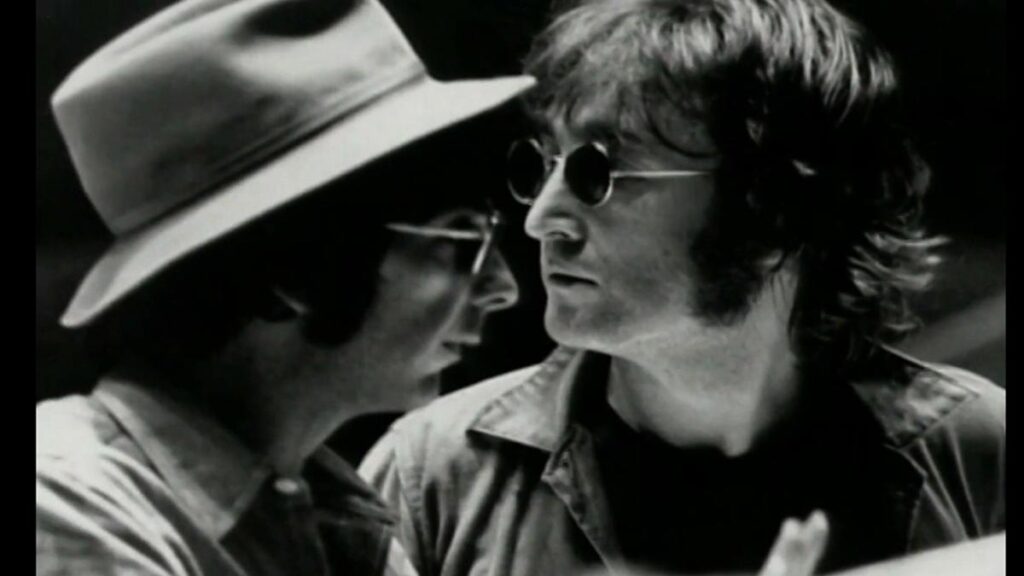 The late 'Wall of Sound' producer was allowed on George Martin's sacred turf. The results were not pretty.
The Late Phil Spector
Phil Spector, one of the greatest record producers in rock 'n' roll history, died in a California prison on Jan. 16, 2021. His fascination with guns (he brandished one during a 1973 recording session for John Lennon's Rock 'N' Roll album) no doubt played a part in Spector's conviction for the February 2003 shooting murder of actress Lana Clarkson. Spector was sentenced to 19 years to life.
And so we mourn the victim. Such a tragic loss…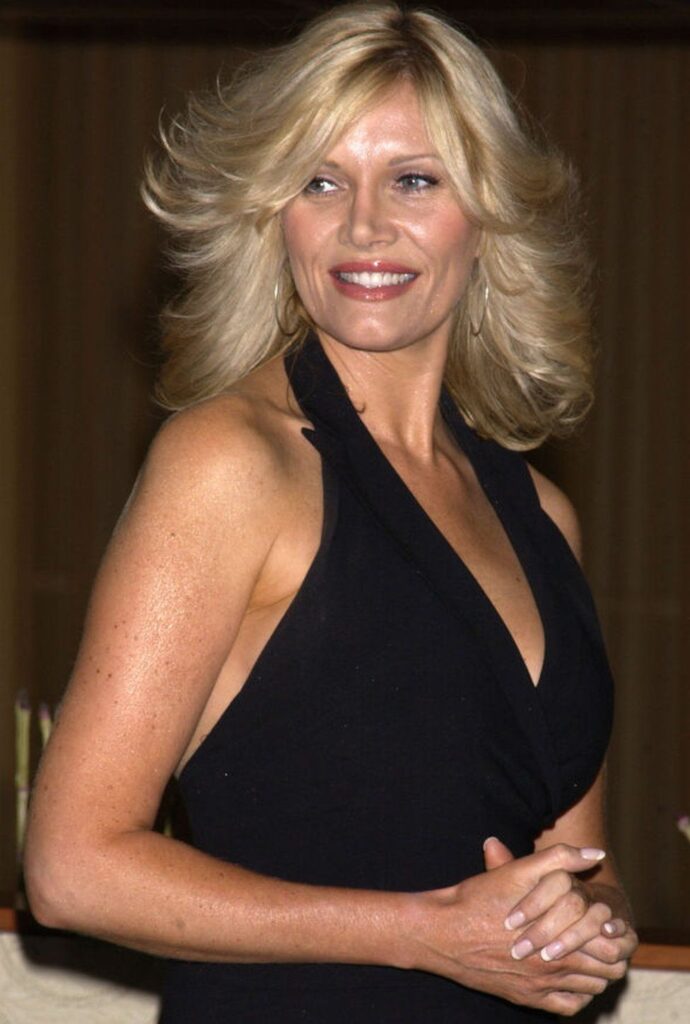 The Legend in His Prime
Phil Spector's rise to fame paralleled rock 'n' roll's ascendancy in the 1960s. Spector used an elite group of studio musicians in LA called the wrecking crew to create his signature Wall of Sound: a dense orchestral aesthetic that encompassed large ensembles of instruments of all kinds, with layered overdubs, to achieve a fuller, richer tone.
The wrecking crew (I wrote an article about them in 2017) included stars such as Glen Campbell, Leon Russell, Brian Wilson (moonlighting from his Beach Boys) and, unique among session musicians, a female bass player by the name of Carol Kaye.
Prior to his encounter with Beatles greatness, Spector through his Philles label made his bones by making stars of the Righteous Brothers ("Unchained Melody"), Ike & Tina Turner ("River Deep–Mountain High") and the Ronettes ("Be My Baby," "Da Do Ron Ron"). Spector made recording artists out of such acts as the Crystals, Gene Pitney and Bob B. Soxx & the Blue Jeans.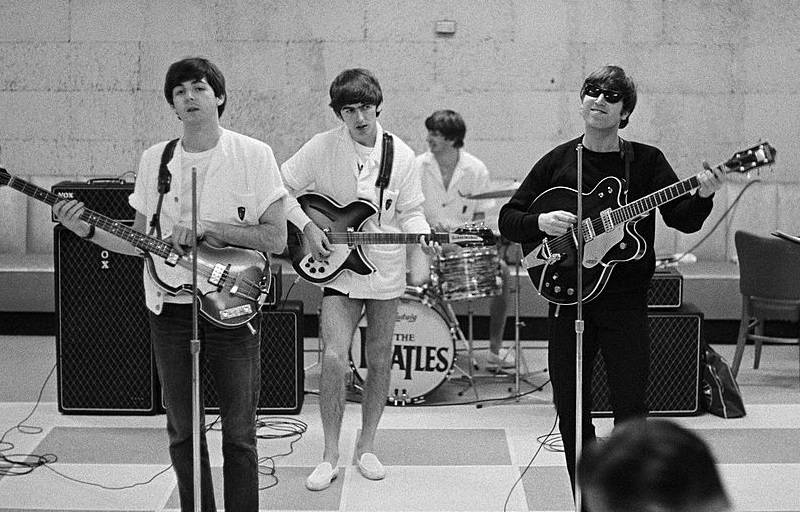 Enter the Beatles
Spector had always wanted to work with the Beatles…and he was given the shittiest load of badly recorded shit with a lousy feeling to it, and he made something out of it. He did a great job.

John Lennon, Rolling Stone interview, 1970
The song that launched Phil Spector's career was a 1958 ditty titled "To Know Him Is To Love Him," by the Teddy Bears, a band Spector put together during his senior year in high school. It sold more than a million copies. It's worth noting that the song marked the first intersection of Spector's career with the Beatles.
Not coincidentally, "To Know Him Is To Love Him" was recorded by the Beatles for their failed audition for Decca Records on January 1, 1962. Despite the outcome of the audition (a footnote in history), it demonstrated the Beatles' high regard for Phil Spector's songs. It was a harbinger of things to come.
Allen Klein
In 1970 Beatles manger Allen Klein brought Phil Spector to England. Someone was needed was to "fix" the recordings of the previous year's "Get Back/Let It Be" sessions, certainly the darkest period of the Beatles' recording history. The idea was to write and perform songs that brought the Beatles back to their roots, with cameras chronicling the rehearsals. A movie or TV special, plus a live performance (a London rooftop, perhaps?), would follow.
The boys resented the intrusive cameramen and found constant rehearsing plain boring. "Of course we're lazy fuckers and we've been playing for 20 years," John Lennon told Rolling Stone. "For fucks sake, we're grown men, we're not going to sit around rehearsing. I'm not anyway."
The Beatles recorded around 20 songs and then abandoned the project. They opted for greener pastures with the recording of their final album, Abbey Road.
Phil Spector Assigned Get Back/Let It Be
George Harrison joined John Lennon as being on board with Spector's involvement:
I think Phil Spector approached Allen Klein and was trying to get some work… I think Klein suggested to us that we should get Phil Spector to come and listen to the tapes of Let It Be.

Phil Spector made the kind of records I like: the wall-to-wall sound. I was a big fan of his [and] so I was all for the idea of getting Phil involved.

George Harrison, The Beatles Bible
Harrison invited Spector to the recording of John Lennon's "Instant Karma!" single (remember, this was in the post-Beatles period). Based on that successful collaboration, the Beatles, despite Paul McCartney's ambivalence, handed Spector the tapes of the abandoned "Get Back/Let It Be" sessions. The recordings were mostly produced by George Martin, who was instructed to create a back-to-basics sound with "no studio trickery or overdubs."
Abbey Road Gets 'Wall of Sound' Treatment
In no time at all, Spector had moved the production from Room 4 to the much larger Studio 1, where "a 33-piece orchestra and 14 vocalists overdubbed parts onto 'Across the Universe,' 'The Long and Winding Road' and "I Me Mine.'" Spector had hired Richard Hewson, a classically-trained arranger and conductor, to "write the scores and conduct the musicians."
Upon completing the project, Spector sent to each member of the Beatles "an acetate copy, along with a long letter explaining his decisions and promising to make any requested changes."
Paul McCartney was not amused.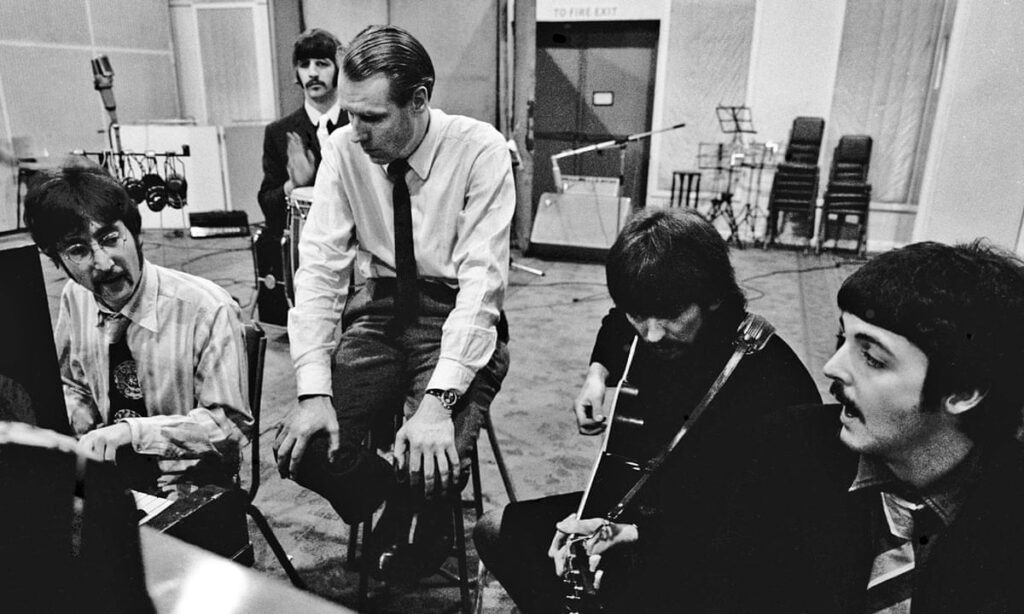 Let It Be
Paul was unable to contact Spector and so he wrote a letter to Allen Klein on April 14, 1970, detailing his objections to Spector's work. He demanded that the "string, horns and all added noises be reduced in volume," and that "the vocal and Beatle instrumentation be brought up in volume." He also wanted a harp removed from the end of one song.
Producer George Martin was livid:
[It] made me angry–and it made Paul even angrier, because neither he or I knew about it until it had been done. It happened behind our back because it was done when Allen Klein was running John…and I think George and Ringo had gone along with it.

EMI came to me and said, 'You made this record originally but we can't have your name on it. I asked why not and they said, "Well, you didn't produce the final thing.' I said, 'I produced the original, and what you should do is have a credit saying: 'Produced by George Martin, over-produced by Phil Spector.' They didn't think that was a good idea.

George Martin, The Beatles Bible
Let It Be was released on May 8, 1970, without any of Paul's changes being made.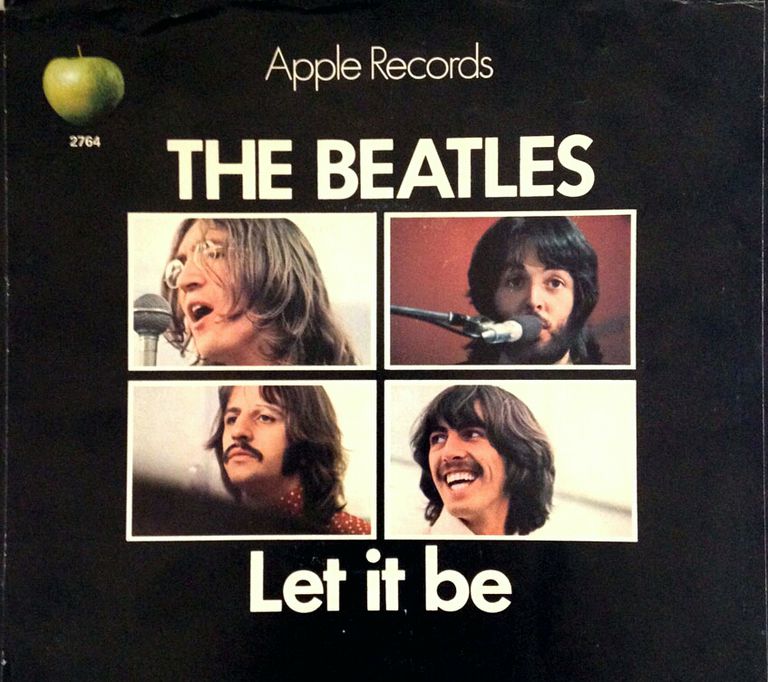 Coda
Let It Be turned out to be a huge commercial success, reaching #1 in both the US and the UK. In my opinion, the listening public was starved for any sort of Beatles music. Critically, some reviews were downright mean-spirited.
Phil Spector worked on solo projects for both John Lennon ("Plastic Ono Band") and George Harrison ("All Things Must Pass"). He worked with George on The Concert for Bangladesh, a rousing triple-album for which Spector used up to 44 microphones to record the live performances.
Apple Records in 1971 hired Spector as its director of A&R, a post he held for one year. In 1989, Phil Spector was inducted into the Rock and Roll Hall of Fame.
On February 3, 2003 Spector was arrested on suspicion of murder after actress Lana Clarkson was found dead in his California mansion. Spector claimed it was an "accidental suicide." He was indicted later that year.
Perhaps not coincidentally, Paul McCartney in 2003 began a post-production project of Let It Be, stripping most songs of Phil Spector's embellishments. Let It Be…Naked was released on November 17, 2003.