Top 10 'Friendliest' Songs in the Rock Era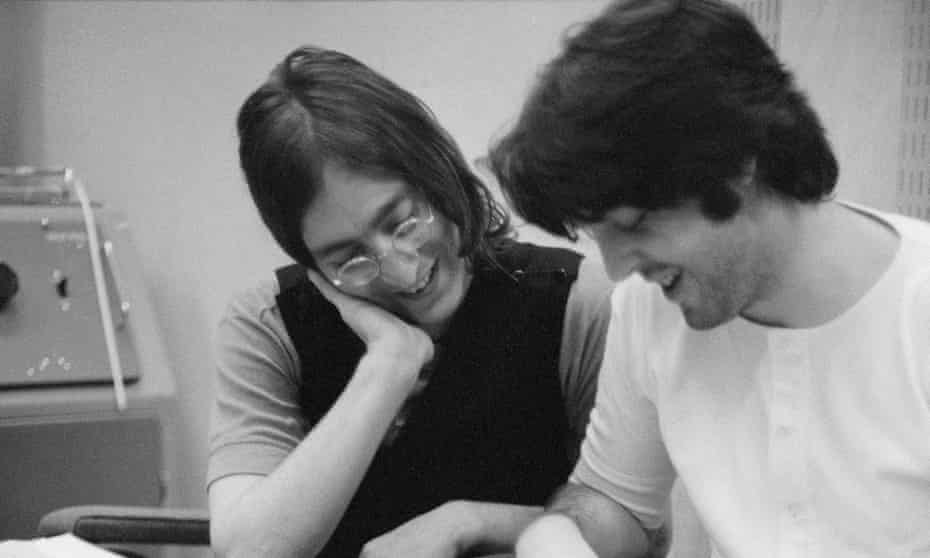 Here's a Top 10 playlist of songs about friendship (plus a bonus round). Naturally, the Beatles, Stones and Dylan top the list.
Introduction
I'm sure many of us (most of us?) are being deprived of the company of friends due to this stubborn pandemic. For the lonely out there (count me as one), this playlist is for you.
The rock 'n' roll songbook is filled with love songs. I tried to devote this playlist to expressions of friendship, whether they're inspired by generosity, admiration, gratitude, shared worldview, shared experiences, or just plain shared loneliness.
I tried to avoid declarations of love, so common in rock songs.
Friendships are treasures. Let's celebrate them.
Top 10 Rock Songs About Friendship
1) Two of Us, The Beatles, 1969
Originally titled "On Our Way Home," the Paul McCartney-written "Two of Us" is the opening track on the album originally titled, "Let It Be." The song was recorded on January 31, 1969, but the album wasn't released until 1970, which is a long and familiar story for Beatles fans.
According to the Beatles Bible, Paul McCartney wrote of his "fondness for getting deliberately lost in the county" with his future wife, Linda Eastman. But there are lyrical references to the close but complicated friendship between the principals of the greatest songwriting team in popular music.
Aware that the Beatles' demise will irretrievably alter their relationship, the recurring bridge in the song is very personal:
You and I have memories
Longer than the road that stretches out ahead.

Lennon/McCartney
Also, the last verse contains a sly reference (repeated as "funny paper" on Abbey Road) to the financial calamities that defined the Beatles' final days:
You and me chasing paper
Getting nowhere on our way home.

Lennon/McCartney
Here is a so-called "official video" of the Beatles' "Two of Us," shot during the Let It Be taping, published by TheFreddyShow via YouTube:
2) Forever Young, Bob Dylan, 1974
This song is from Dylan's 14th studio album, Planet Waves. The song could be interpreted as a "lullaby" from father to son…or words of encouragement and good wishes for a close friend.
Planet Waves was recorded with the full coterie of The Band. Bob Dylan perhaps returned the favor by appearing at The Band's Thanksgiving Day 1976 concert-movie, The Last Waltz. Here is Bob Dylan playing "Forever Young" in The Last Waltz, onstage at San Francisco's Winterland Theater, the four+ minute video published by Luka Prutki via YouTube:
3) Waiting On a Friend, The Rolling Stones, 1981
But I need someone I can cry to
I need someone to protect
Making love and breaking hearts
It is a game for youth
But I'm not waiting on a lady
I'm just waiting on a friend.

Jagger/Richards
From the 1981 album Tattoo You, "Waiting On a Friend" reflects a perhaps more mature side of the bad boys of rock 'n' roll. In the liner notes of the 1993 compilation album Jump Back, Mick Jagger says of the song, "The lyric I added was very gentle and loving, about friendships in the band."
Here is the made for MTV video of the song, four+ minutes long, published by The Rolling Stones via YouTube:
4) I Can Help, Billy Swan, 1974
"I can help." We've all said it. There's gold in such pedestrian simplicity.
Nashville rockabilly artist Billy Swan scored the perfect crossover hit with "I Can Help," hitting #1 on both the Billboard Hot 100 and the country charts. Loretta Lynn, Elvis Presley, Tom Jones and Ringo Starr all performed covers of the song.
Here is Swan performing live on the TV show The Midnight Special, introduced by none other than Bobby Vinton, the three-minute video published by pearce94565 via YouTube:
5) Kind & Generous, Natalie Merchant, 1998
Speaking of simplicity, you probably can't get a more straightforward expression of gratitude, as Merchant explained to VHI Storytellers: "I'm proud of the song because…[it's] simple and to the point. And everyone knows what I'm talking about the first time they hear the song, and they can sing along."
The song is from Merchant's second solo album, Ophelia. The accompanying music video was directed by Mark Seliger and Fred Woodward and comes to us from NatalieMerchantVideo via YouTube:
6) You Didn't Have to Be So Nice, Lovin' Spoonful, 1965
The song is supposedly about the nice way singer John Sebastian was being treated by his girlfriend. The Lovin' Spoonful was active for only three years, but in that span wrote such great songs as "Summer in the City" (the only #1), "Daydream," "Did You Ever Have to Make Up Your Mind" and "Nashville Cats."
Genius producer Brian Wilson once said that the "vocal layering" on "You Didn't Have to Be So Nice" inspired the Beach Boys' acclaimed hit, "God Only Knows."
The video captures a Lovin' Spoonful appearance on the sixties TV show Hullabaloo, two minutes short, published by WolfEchoes via YouTube:
7) You've Got A Friend, James Taylor, 1971
This song was written by Carole King for her iconic album Tapestry while at the same time in another studio, James Taylor was working on Mud Slide Slim and the Blue Horizon. The song ended up on both albums, although King points out that she "didn't write it with James or [about] anyone specific in mind."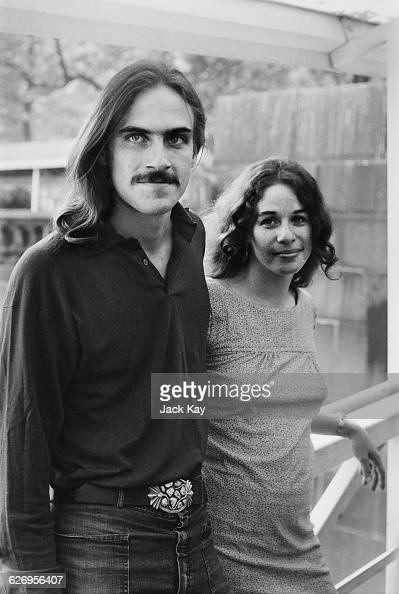 Tapestry has been rightfully honored as one of the greatest pop albums of all time, and Taylor did alright for himself with Carole King's creation. His version of the song won Taylor a Grammy for Best Male Pop Performance and won King the songwriter's Grammy, Song of the Year.
Here is a more contemporary version of "You've Got a Friend," live at the Beacon Theater in the Big Apple, four+ minutes long, published by James Taylor via YouTube:
8) Friends, Joan Armatrading, 1980
Not widely known like the roster of artists above and below, Joan Armatrading has done pretty well for herself under the radar: three Grammy nominations, 20 studio albums and an appearance as a musical guest on the second season (May 1977) of Saturday Night Live, in which she sang her hits, "Love and Affection" and "Down to Zero."
Listen to Armatrading's unique voice and styling in this video provided to YouTube by the Universal Music Group:
9) Nobody Does It Better, Carly Simon, 1977
Carly Simon's producer, Richard Perry, supposedly convinced songwriters Marvin Hamlisch and Carole Bayer Sager to pitch their song to the producers of the James Bond movie, The Spy Who Loved Me. Upon succeeding with that, he got his client Carly Simon to sing it.
Unlike other Bond movie theme songs, the movie title doesn't match the song's title nor does the movie title even appear in the chorus. Carly refers to the movie one time with the lyric, "Like the heaven above me, the spy who loved me is keeping all my secrets safe tonight."
If you can forget about James Bond just for a moment, "Nobody Does It Better" is a song about a profound admiration for another human being. That is how I've enjoyed this song.
Here is a superb live performance of the song, with a stunning Carly singing outdoors in lush Martha's Vineyard, outstanding sound quality for a windy day, published by Carly Simon via YouTube:
10) Why Can't We Be Friends?, Smash Mouth, 1997
Lucky guys: Smash Mouth's debut album, Fush Yu Mang, which included "Why Can't We Be Friends?" went double platinum (2M+ units) in 1998, and the band is still around, enduring personnel changes and the pandemic.
Here is a stylish, up-close-to-the-band official video of the song, just over three minutes long, published by Smash Mouth via YouTube:
BONUS ROUND
The Best of the Rest
Handle with Care, Traveling Wilburys
Hope You're Feeling Better, Santana
Hello, Old Friend, Eric Clapton
Old Friends, Simon & Garfunkel
I Thank You, Sam & Dave
Lean On Me, Bill Withers
Me and Bobby McGee, Janis joplin
You Can Call Me Al, Paul Simon
Stand By Me, Ben E. King
You're My Best Friend, Queen
Happy New Year, folks. Here's to a renewal of friendships.