Oh Lawdy, the Blues World's Got Trouble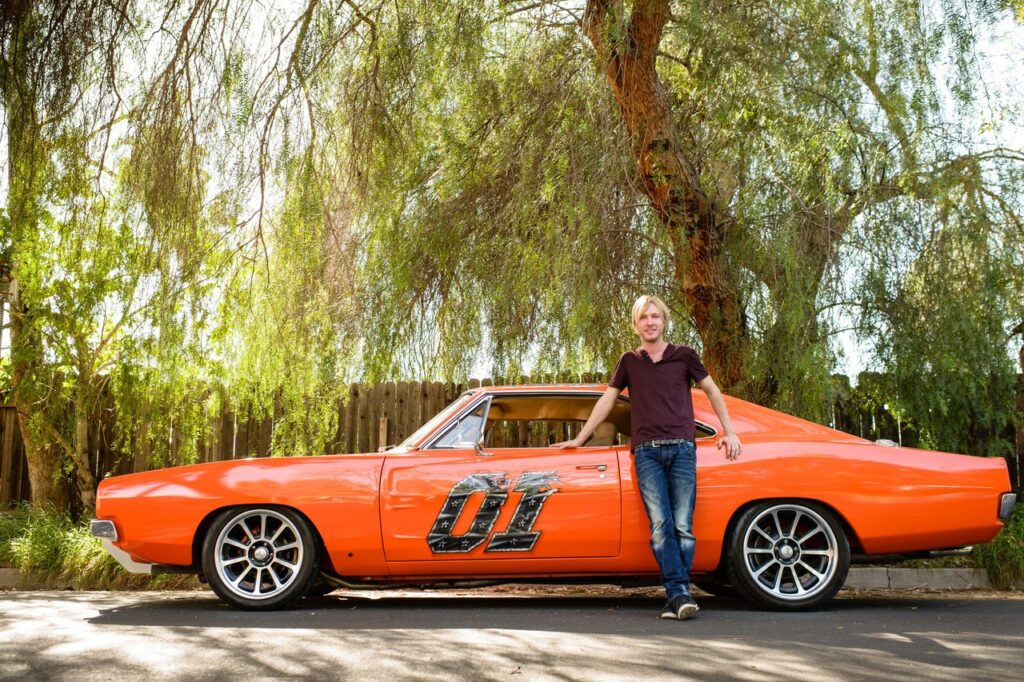 Blues guitar great Kenny Wayne Shepherd has become prey to a racial reckoning.
Kenny Wayne Shepherd, longtime blues guitarist, singer and songwriter, is paying a huge price for buying and decorating a car 17 years ago. Shepherd has since denounced his flirtation with good ol' boy Confederate flag imagery, but it has brought to the surface a festering wound in the world of contemporary blues with Shepherd the primary antagonist.
"The blues world has a race problem," admitted Adam Gussow, the high-profile, uber-talented blues harp player from Mississippi.
For Shepherd, It must be no fun having the daughter of Muddy Waters, a man you've idolized your entire life, to be up your you-know-what for doing something you didn't even have second thoughts about at the time. Shepherd has no doubt now realized that what plays in his hometown of Shreveport, Louisiana would not be greeted with smiles on the hardscrabble streets of Southside Chicago, Illinois.
Blues Foundation Weighs In
It took awhile for the blues community to absorb the transgression (a Mercy Morganfield Facebook post brought it out in the open), but the reaction has been swift and unyielding. Industry heavyweight Blues Foundation recently revoked Shepherd's nomination as 2021 Blues Rock Artist of the Year. The Foundation also asked Ken Shepherd, Kenny Wayne's father, to resigned from its board of directors.
These two actions came about after prominent members of the blues community vowed to disassociate themselves from the Blues Foundation because of Shepherd's Xtreme Lee car. They included Mercy Morganfield, the daughter of the late Muddy Waters; Sugar Blue; and Kim Wilson of the Fabulous Thunderbirds, who asked that his nomination be rescinded.
Shepherd proclaimed he'd seen the errors of his ways "long ago." He agreed the confederate flag is a painful symbol for people of color. His full statement is below. So what exactly did Kenny Wayne Shepherd do?
Kenny Wayne Shepherd
Kenny Wayne Shepherd started to play guitar at age seven…completely self-taught and he doesn't read music. From 1995 on, starting at the tender age of 18, Shepherd took seven singles to the Top 10 blues charts, many off his 1997 big-selling Trouble Is… album that featured the song, "Blue on Black."
Here is the song "Blue on Black," a four and a half minute video with excellent graphics, published by Warner Records Vault via YouTube:
Tribute to the "Dukes of Hazard"
It started innocently enough around 2004. Kenny Wayne had just released an album, The Place You're In. He was always a Mr. Fix-It kind of guy, taking things apart and putting them back together in his youth. He loved tooling with cars. Shepherd talked about his Xtreme Lee with A.J. Baime of the Wall Street Journal:
I grew up watching "The Dukes of Hazard," primarily because of the car featured on the show, the General Lee. It was as much a hero as its main characters.

Years ago, I was at Kid Rock's house. He had a General Lee replica in his house. I realized: You can own one of these! I located an original car…[but] decided to build my own instead.

I bought a 1969 Dodge Charger from an old lady for $11,000. Then I built it out with a paint job…and a horn [that] plays the first notes of "I Wish I Was in Dixie Land," just like the TV car.


Kenny Wayne shepherd
A Background of Blues' Troubles
Aside from playing a mean blues harmonica, Adam Gussow is a teacher and scholar. Gussow is professor of English and Southern Studies at the University of Mississippi at Oxford. He also releases high quality YouTube tutorials on how to play the blues harp, which are of great benefit to players with intermediate skills, and that would include me.
Gussow has observed discontent among Black blues musicians that go back to a 2012 panel discussion at Dominican University titled "Blues & the Spirit" during which several Chicago-area performers recited some significant complaints. They included:
Disrespect from white fans and promoters; white blues singers who burlesque Black dialect; bad experiences with white-dominated blues societies; and above all, a vivid collective sense that so-called "heritage blues musicians"–code for Black blues musicians–were being bypassed by talent buyers, festival organizers and awards ceremonies in favor of their white peers.

Adam Gussow
If even partially true, the above grievances would make Kenny Wayne Shepherd's immature fetish seem small by comparison. Gussow describes Shepherd as a convenient target, a "sacrificial lamb." "We are living," said Gussow, "at an especially unforgiving cultural moment."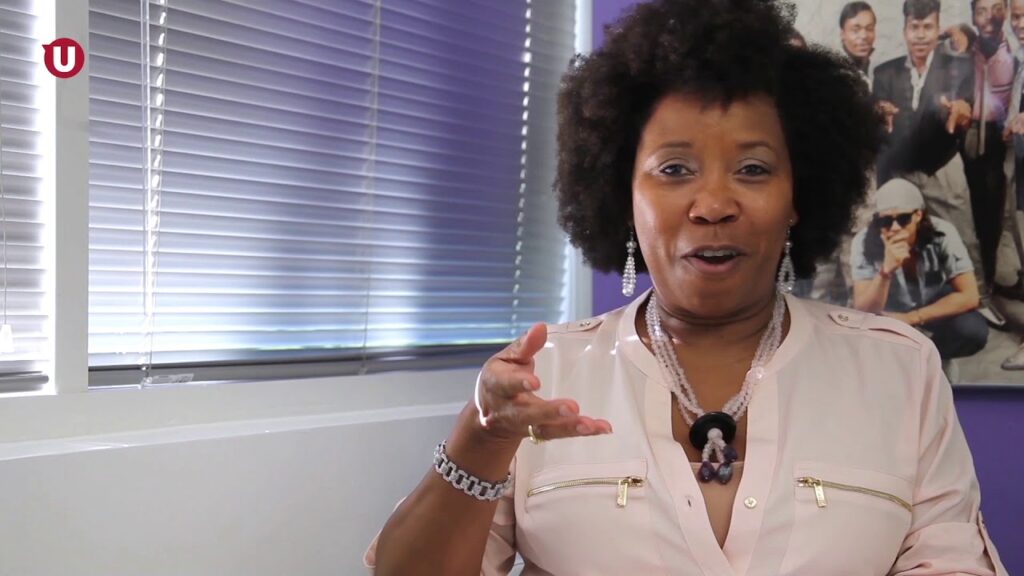 Mercy Morganfield Has Her Say
The Kenny Wayne Shepherd affair actually started with a Facebook post, since deleted, by Mercy Morganfield, the daughter of Muddy Waters. She didn't address Shepherd or his car by name, except to title the post, "The Way My Daddy Looks at a White Man Winning a Blues Foundations Award while Waving a Fucking Confederate Flag." Mercy had these observations of the contemporary blues scene.
Blues industry leadership: "Whenever you have an industry heavily dominated by wyte [sic] men–colonized and co-opted by wyte men, Blck [sic] folks become 'step and fetch it' by default."
Blues audience: "Middle-aged balding white men with ponytails [who make up] 90% of the blues awards attendees…all of them hollering about keeping the blues alive–when they're the ones killing it. All of them trying to find those 1 or 2 black folks to legitimize them."
Nasty words. Yes, the blues world does indeed have a race problem.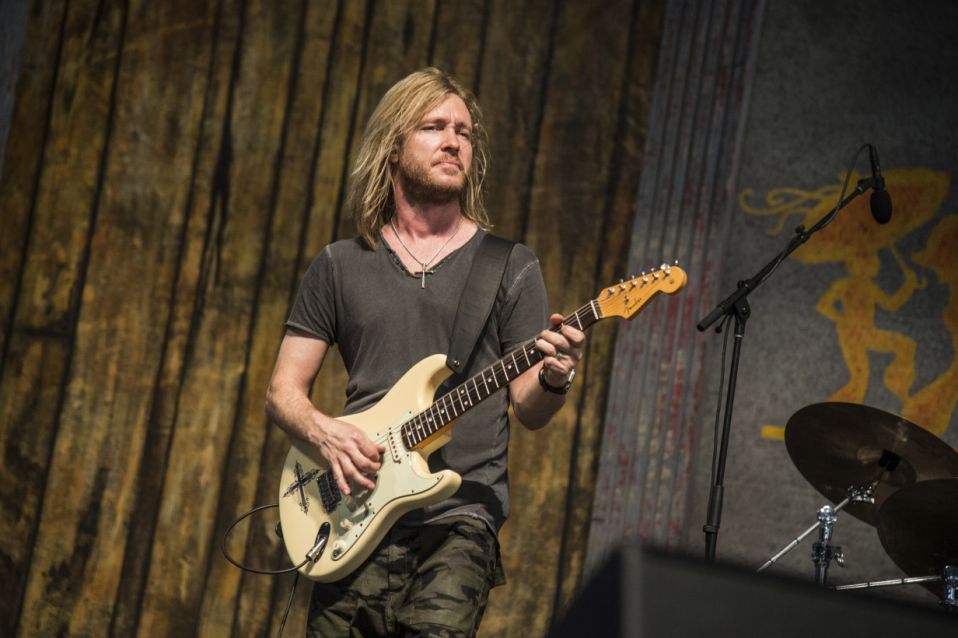 Kenny Wayne Makes His Amends
Shepherd recently release this statement:
I made the decision to permanently cover the flag on my car because it was completely against my values and offensive to the African-American community which created the music I love so much…

Kenny Wayne Shepherd
It's not meant to be a happy ending…but hopefully a promising beginning. The blues will never die.