Seven Cool Things About Santana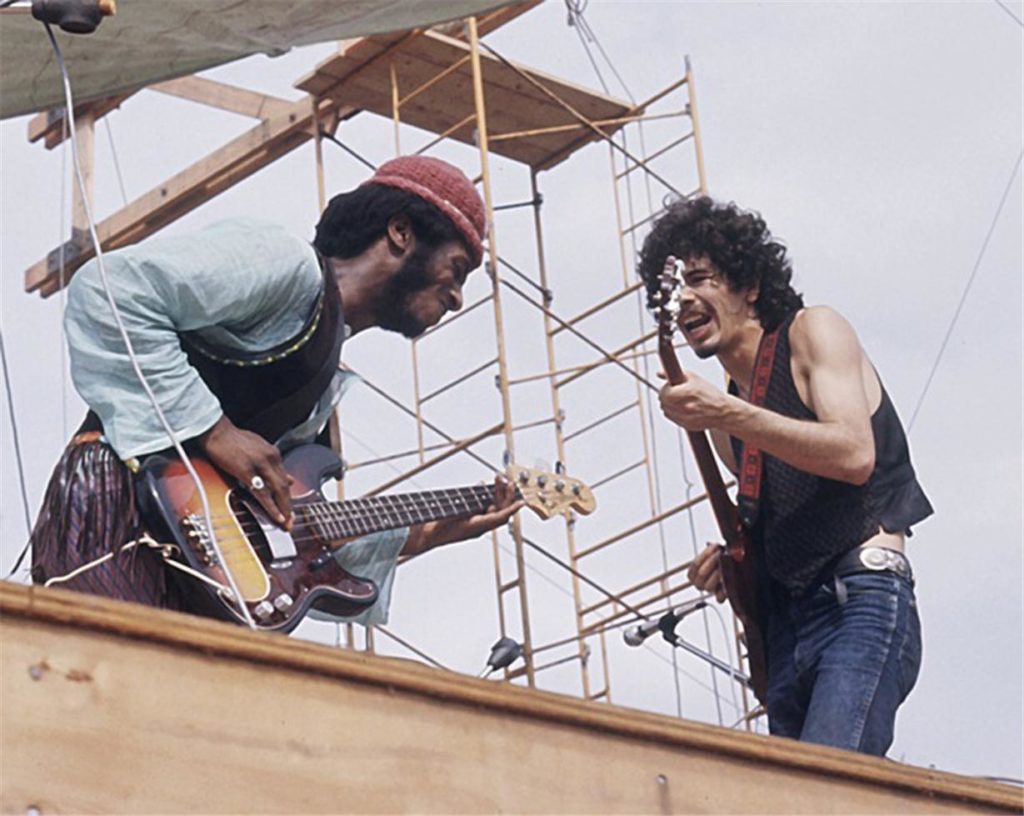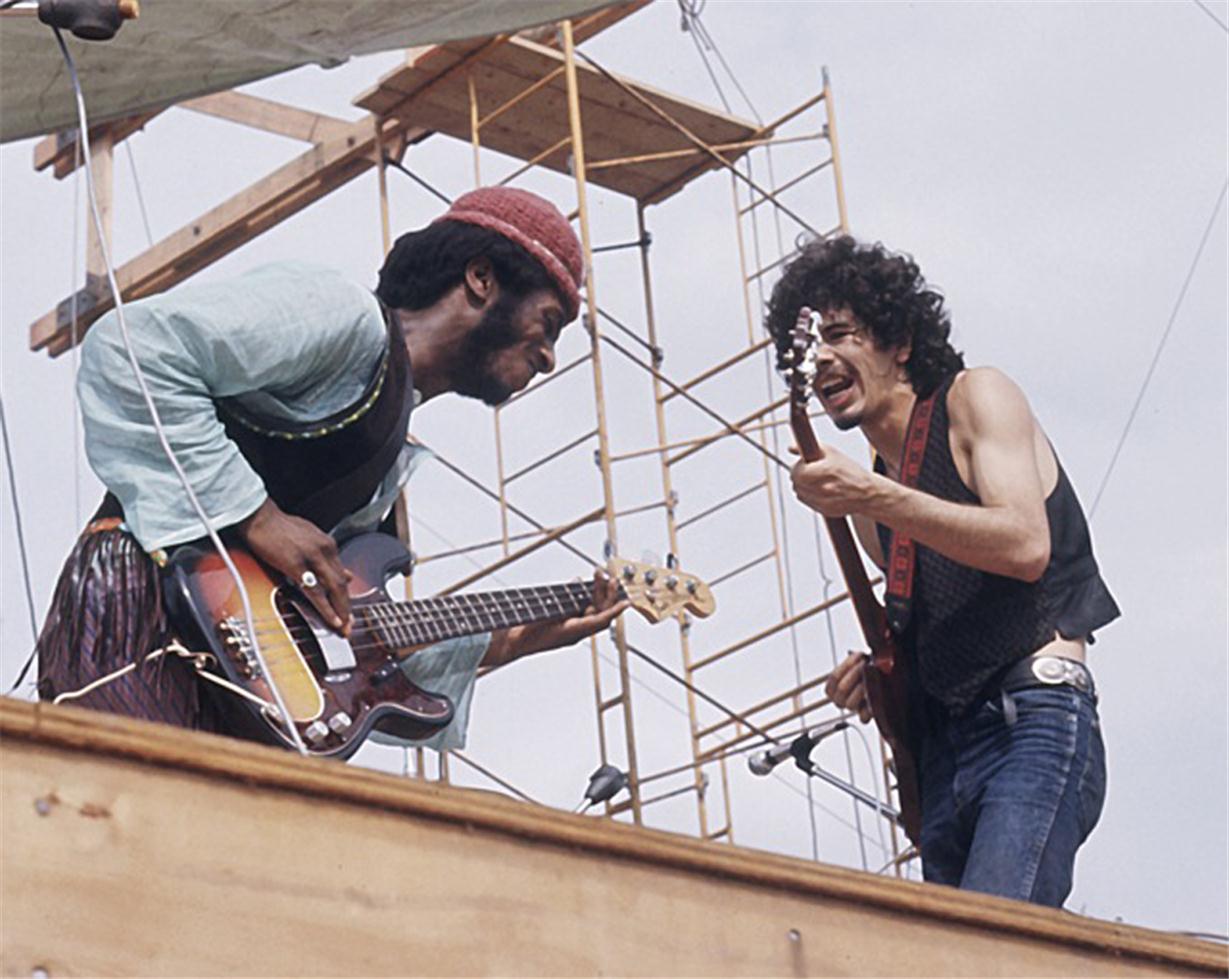 The Woodstock guitar impresario has lived a charmed life.
1) An immigration success story
Carlos Santana was born in Autlan de Navarro, Mexico, where he was musically influenced by Latin and African rhythms. He started playing the violin by the age of five before switching to the guitar. As a teenager, Santana made his musical bones in the clubs of Tijuana. His family emigrated to San Francisco in the early sixties.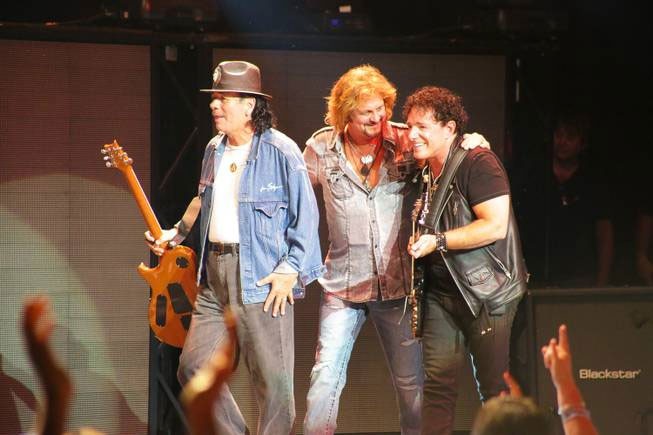 2) The Journey Connection
When lead guitarist and songwriter Carlos Santana formed a band in San Francisco, lead singer and keyboardist Greg Rolie was right by his side. Together, they tasted success in 1969 with the release of a a critically-acclaimed, self-titled first album and triumphed with a stunning performance at Woodstock.
Meanwhile, 17-year-old guitarist Neal Schon joined Santana in 1970. He wouldn't be there for long. Schon's talent was bursting at the seams and Carlos would always be Santana's lead guitar.
Tensions in the band, possibly caused by drug use, provoked Rolie to leave Santana in 1971. A year later, Schon came calling. A roadie suggested they call their band Journey. The rest, as they say…
3) Santana possibly hallucinated throughout his Woodstock performance.
When Santana arrived at Woodstock, they had no idea when they'd hit the stage. Carlos had this to say to the New York Times in an article published August 6, 2019:
When we landed, the first person I saw was Jerry Garcia. They told us we're going on two bands after the Grateful Dead. He goes, 'Well man, you better get comfortable because apparently we're not going on until one o'clock in the morning. And by the way, would you like to take some of these?' It was mescaline.

Carlos Santana
It was around 12:30 in the afternoon. Carlos figured that by two in the morning, the mescaline would wear off and he'd be be all right. Carlos:
I used to take mescaline a lot so I knew its timing…[Then] two hours after I took it, there was a face in my face saying, 'you need to go one right now or you're not going to play.' I just held on to my faith and what my mother taught me. I asked over and over, 'just help me stay in tune and on time.'

Carlos Santana
Here is Santana live on the Woodstock stage playing their hit, "Evil Ways," just over three minutes long, published by NEA ZIXNH via YouTube:
4) Carlos's wife Cindy Blackman Santana is a jazz drummer.
Carlos and Cindy exchanged vows in Maui on December 19, 2010. It was said that Carlos proposed to Cindy onstage at a concert in Illinois right after Cindy delivered a rousing drum solo.
Born in Yellow Springs, Ohio, Cindy Blackman Santana is considered a jazz virtuoso. She especially favored drummer Tony Williams. Cindy recorded several solo jazz albums before going to work with Lenny Kravitz in 1993. That's Cindy in the Kravitz video of "Are You Going My Way?" She's been with his band ever since.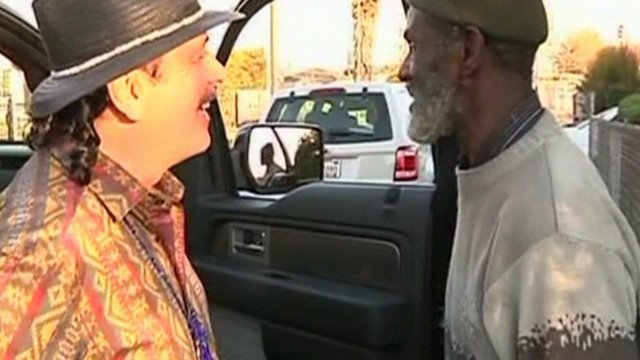 5) Santana reached out to homeless former band mate.
Percussionist Marcus "The Magnificent" Malone was an original member of Santana. Unfortunately, he never made it to the Woodstock stage because of a manslaughter conviction and a ticket to San Quentin prison.
Carlos Santana was already attempting to find his former band mate when a TV reporter in San Francisco tracked down Malone, who was homeless.
A curbside reunion was poignant. Malone: "You don't know how afraid I am to let you see me." Santana: "It's an honor to be in your presence, man."
6) Carlos Santana's spirituality
We got a taste of Santana's spiritual yearnings with the 1973 release of "Love, Devotion, Surrender," which he recorded with the John McLaughlin's Mahavishnu Orchestra. Both were under the spell of spiritual leader Sri Chinmoy. Carlos broke ties with the guru in 1982 but says he has no regrets.
Santana's spiritual quest must be catching on. His Facebook posts on, say, "thoughts of divine intent" have gathered 6.4 million "likes" and counting.
Carlos recently: "Music gives a spiritual sense of order to the molecules in your brain, your lungs and your heart."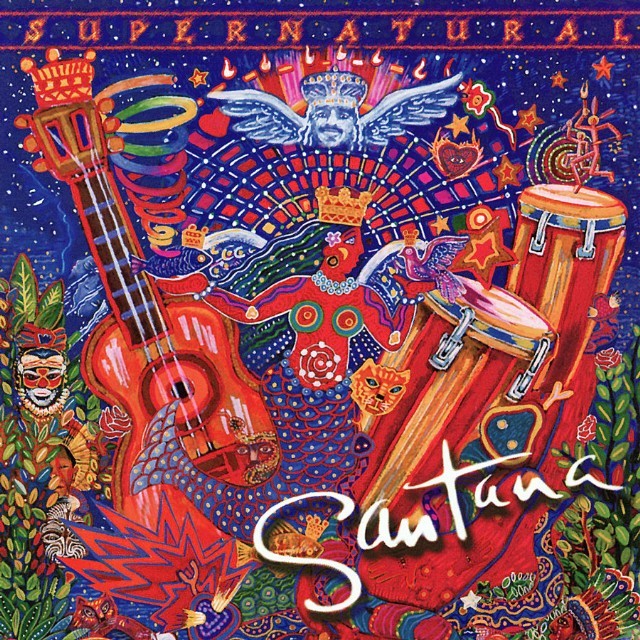 7) A second go-round and plenty of 'go to hell' money
Two decades after Woodstock and the first recordings for Columbia Records, Carlos Santana revisited Clive Davis, the man who first signed him to a record contract. Davis was by then head of Arista Records and had a flair for musical collaborations.
The 1999 album, Supernatural, contained pop- and radio friendly material and featured an all-star supporting cast such as Rob Thomas, Cee-Lo Green, Lauryn Hill, Eric Clapton, Dave Matthews and Eagle Eye Cherry.
The album took off like a rocket. It reached number one in 11 countries and was certified 15x platinum…30 million copies sold worldwide.
Supernatural won nine Grammy Awards, breaking the record held by Michael Jackson.
Well done, Carlos.
I can't close without showing you an image of Carlos Santana's beautiful bride, Cindy Blackman Santana: