Unsung Passing: Peter Green, Founder of the Original Fleetwood Mac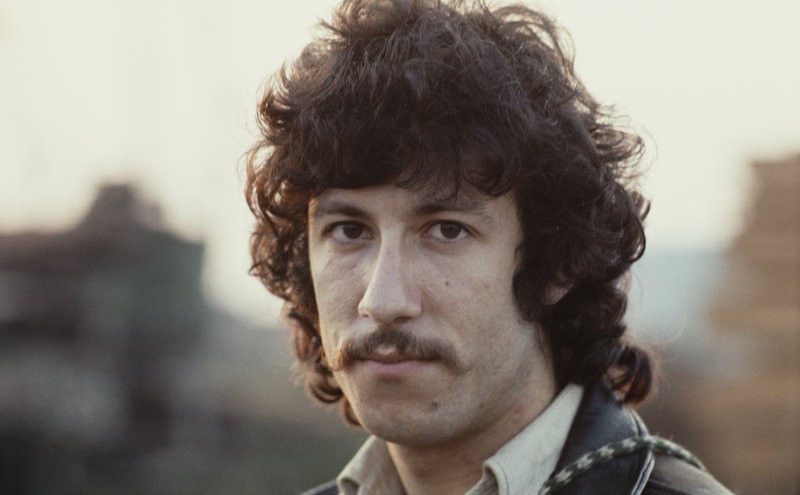 Guitar virtuoso Green joined Eric Clapton and John Mayall as pioneers of British blues.
He had the sweetest tone I ever heard. He was the only one who gave me the cold sweats.

B.B. King
We mourn the loss of British blues guitarist and songwriter Peter Green, who died July 25 at the age of 73.
Born right after the war into a middle class Jewish family in London, Peter Allen Greenbaum taught himself how to play the six-string guitar. At the tender age of 19, Green found himself playing lead guitar in a pub band called Peter B's Looners that just happened to have a real tall guy on drums, Mick Fleetwood.
During this time, Green racked up a golden opportunity to fill in for Eric Clapton for four gigs with the legendary John Mayall & the Bluesbreakers. When Clapton flew the coop by joining the supergroup Cream, Green became a Bluesbreaker on a full-time basis in July 1966. Mick Fleetwood came along.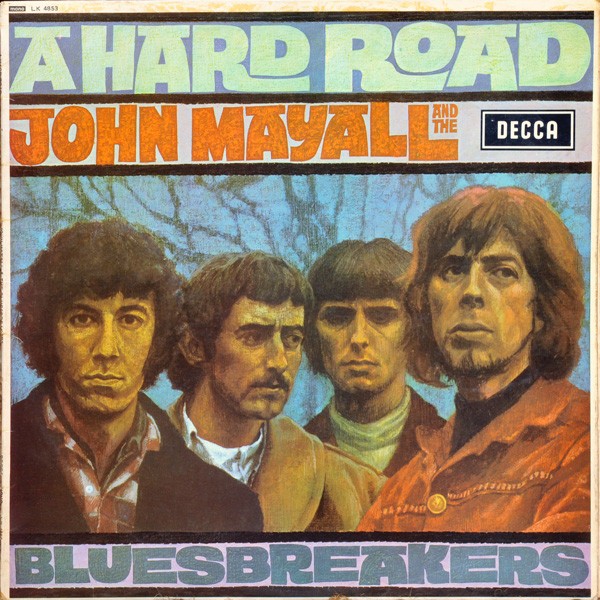 Mike Vernon, a producer for Decca Records, recalled how John Mayall was impressed with his new guitarist:
…so I said to John Mayall, "Where's Eric Clapton?" Mayall answered, "He's not with us anymore, he left us a few weeks ago." I was in a shock of state [sic] but Mayall said, "Don't worry, we got someone better." I said, "Wait a minute, hang on, this is ridiculous. You got someone better than Eric Clapton?" John said, "He might not be right now, but you wait, in a couple of years he's going to be the best."

Mike Vernon
Here is a three minute recording of "The Supernatural," published by dannykirwan via YouTube:
Fleetwood Mac
John Mayall would go on to have a long, distinguished career putting together different pieces to create unique blues sounds (for a time, entirely without drums). Peter Green moved on and created his own band, Peter Green's Fleetwood Mac, as a tribute to his rhythm section consisting of fellow Bluesbreaker Mick Fleetwood and the new guy, bass player John McVie.
Fleetwood Mac (Green shortened the name) wanted a three-guitar sound (perhaps a tip o' the hat to the Yardbirds) and recruited two live ones: 18-year-old Danny Kirwan, another self-taught prodigy who carried a clean vibrato sound; and Jeremy Spencer with his essential slide guitar.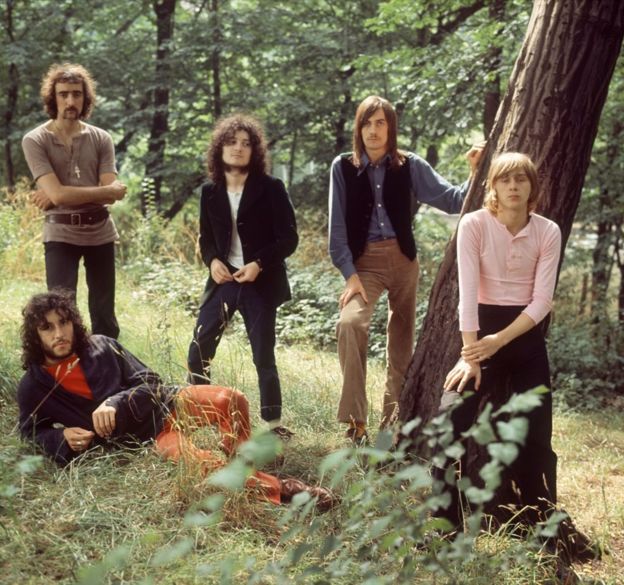 Success was fleeting but undeniable. Peter Green's 1968 "Black Magic Woman" broke through (the one covered by Santana) as did the 1969 instrumental "Albatross." After signing with Warner Bros. Reprise Records and recording their third album Then Play On, the band began to see disturbing changes in their lead guitar's behavior. Peter Green grew a long beard and was appearing on stage wearing a full-length robe with a dangling crucifix.
His bandmates soon learned that while they were touring America with the Grateful Dead, Peter Green scored LSD from the Dead's notorious soundman and chemist, Owsley Stanley, known as "Bear." Back on tour in Europe in early 1970, Green visited a commune in Munich and stayed there for three days. Green later said that he "went on a trip, and never came back."
Peter Green quit Fleetwood Mac in May 1970. He was eventually diagnosed with schizophrenia and spent time in psychiatric hospitals in the 1970s. Green has reemerged musically from time to time with his 1959 Les Paul Standard, which is famously known as Greeny. Notably, Green sat in on the 1979 Fleetwood Mac Tusk sessions, collaborating on the song, "Brown Eyes."
New York-based rock promoter Victor Winograd has strong feelings about Fleetwood Mac's Peter Green era:
Peter Green founded, led and named the band after his mates Mick and John. The title of the first album? "Peter Green's Fleetwood Mac"! The Mayall LP "A Hard Road" is more a Green album than a Mayall. "The Supernatural," from that record, is one of the most haunting and moving guitar instrumentals in the annals of blues rock. Before he dove off the psycho cliff, Peter Green was the equal of any of the British white boy blues guitar heroes- Beck, Clapton, Page- any of 'em. And he was closer to the real blues tradition than the rest: raw and painfully dirty guitar. He even had Big Walter Horton on harp on one of the first Fleetwood LP's. He brought Jeremy Spencer, Danny Kirwan and Christine Perfect on board the train. He also gave us (and Carlos Santana) Black Magic Woman.

Victor Winograd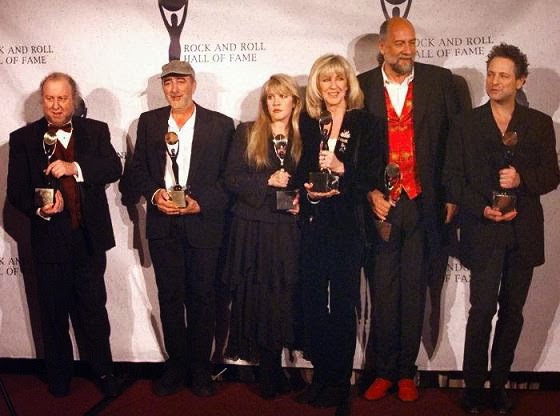 Induction
Let it be known that Fleetwood Mac didn't one day make a decision to abandon its blues-oriented roots and become a commercial pop band. The mere subtraction and addition of band members shaped its musical direction and sensibilities.
Mick Fleetwood came to admire guitarist Lindsey Buckingham and asked him to join the band. He agreed on the condition that the group take on Stephanie "Stevie" Nicks, Buckingham's girlfriend and songwriting partner. They eventually split up, as did John and Christine McVie, but the band thrived. It became a 1970s commercial powerhouse.
Fleetwood Mac was inducted into the Rock and Roll Hall of Fame in 1998. Peter Green was the only guitarist from the original band to make it to the presenting stage. By happy coincidence, Santana was inducted on the same night as Fleetwood Mac. And yes, of course, Carlos Santana and Peter Green did a rousing rendition of "Black Magic Woman."
Peter Green's "Black Magic Woman."