A Youthful Adventure Along the Mississippi Blues Highway 61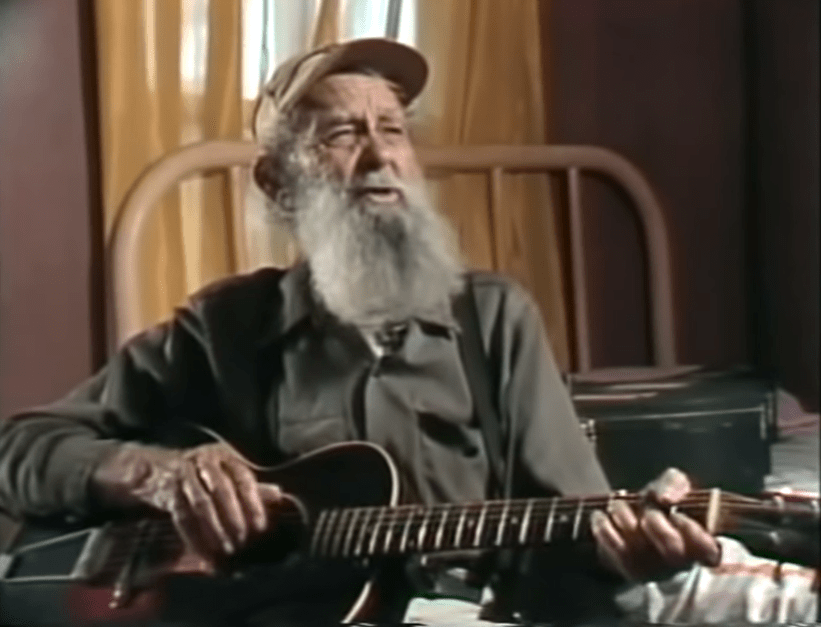 We dropped in on Sam Chatmon, who found some fame with a family string band called the Mississippi Sheiks.
Prologue
We were just two crazy kids at the end of the summer of 1977. I was two years removed from military service, most of it overseas, and I had resumed school at Antioch College in Yellow Springs, Ohio. That's where Cate and I met and became an item.
Cate and I got close and we decided that the time was right for an introduction to her mother. With the late summer sun beckoning us, we climbed into Cate's mustard-colored Toyota and drove to Houston, TX, home to Cate's mom and her soon-to-be husband. The visit went well and soon we were headed back east, navigating interstates in the deep south.
Highway 61 Visited
As we sped toward Vicksburg, MS on I-20, I had an idea…or more of an inspiration, I dare add. As a huge fan of blues music, I'd always heard about the legendary Highway 61 (Dylan named an album after it) that cuts through the Mississippi Delta region north to Memphis. It was nicknamed the "blues highway" and was thought to be home to many old-time blues artists, who played the juke joints up and down the strip.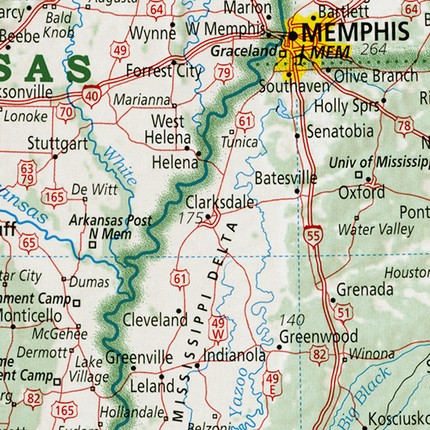 We turned north onto Highway 61 and stopped in Hollandale (you can see it in the lower portion of the map) because I had read Eddie "Guitar Slim" Jones was living there. Cate found a gas station and I jumped out to peruse a phone book. I couldn't find Guitar Slim (I didn't know his real name until now) but I did come across one Sam Chatmon. Yes, I knew about this guy.
Chatmon wrote the famed blues (and rock) standard, "Sitting on Top of the World."
A Surprise Visit
Cate parked the car at the end of Sam Chatmon's driveway. When we got out, there was Chatmon squinting at us through the Mississippi sun. We met at the doorstep and Sam invited us to come inside. The house was small and a bit dilapidated, but functional and clean. The walls were covered with blues memorabilia: photographs, concert programs, and awards, all highlighting Chatmon's lifetime as a blues singer, songwriter, and guitarist.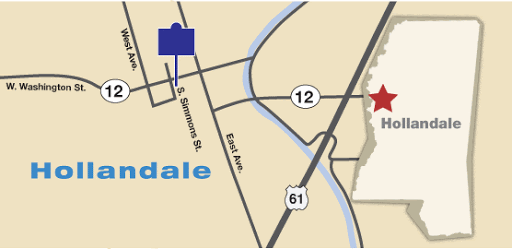 Through his long white beard, Chatmon commanded pleasantly, "If you ask a question, I'll answer it. that's why you're here, isn't it?" I asked if these unannounced visits were typical. "Yeah, I got two or three of them this week," Sam smiled. "Two people came from New York, one from California and then there was that one from Alabama."
I felt as if we were part of an elite group of blues pilgrims. Cate, who was late to the blues but was all in, was charmed by the Chatmon's hospitality.
I'll never forget Sam playing guitar on his front porch. Here we are, showing up out of nowhere, and they're giving us iced tea and Sam's wife Elma Lu is loading me up with pecans from their tree. It was a lovely time.

Cate Poe
The pride of Hollandale, Mississippi. Source: The Historical Marker Database

Sam Chatmon
To get a sense of the breadth of Sam's career: Chatmon's song "Sitting on Top of the World" was released in 1930. Starting in the 1920s, Sam joined brothers Lonnie Chatmon and Bo Carter along with guitarist Walter Vinson to form the Mississippi Sheiks. They played the blues or any popular song in dance halls or even on street corners up and down Highway 61. Chatmon moved to Hollandale in the early 1940s.
The song, "Sitting on Top of the World" is instructive to Chatmon's unique style of blues music. While some of his more famous brethren, like Robert Johnson or Sam's alleged half-brother Charley Patton, played fast and a little crazy, Chatmon's liked to play deliberately…nice and easy. You'll see for yourself in the video below.
Chatmon came out of retirement in the sixties to be a part of the American blues revival. He played in many well-known blues and folk festivals during that time, including the 1976 New Orleans Jazz & Heritage Festival. Along with the guitar, Sam Chatmon played the banjo, mandolin, and harmonica.
I Jammed with Sam Chatmon
Speaking of harmonica, I carried a couple of keys of blues harps to Sam's porch. After the four of us spoke for a while, Sam pulled out his guitar and started playing. Cate and Elma Lu repaired to a pecan tree. Luckily, I had the proper key to one of Sam's songs. I remember exulting to myself, I am playing with a blues legend. It was the thrill of a lifetime.
Unfortunately, my recording of our front porch session is buried somewhere in the archives of an Ohio radio station and inaccessible to me. But I have something almost as good.
Here is Sam Chatmon playing his famous song, "Sitting on Top of the World," a clip the length of 1:47, recorded in August 1978, exactly one year after our visit to the Chatmon home. The video is published by the Alan Lomax Archive via YouTube:
A Fitting End
Sam Chatmon died on February 2, 1983. Notably, a headstone memorial to Chatmon with the inscription "Sitting on Top of the World" was paid for by blues-rocker Bonnie Raitt. Chatmon was honored with the Historical Marker, shown above, in 1998.
Cate and I have moved on, but we had a nice phone reunion for the preparation of this article. We still feel like a couple of crazy kids.