By the Time We Got to Woodstock…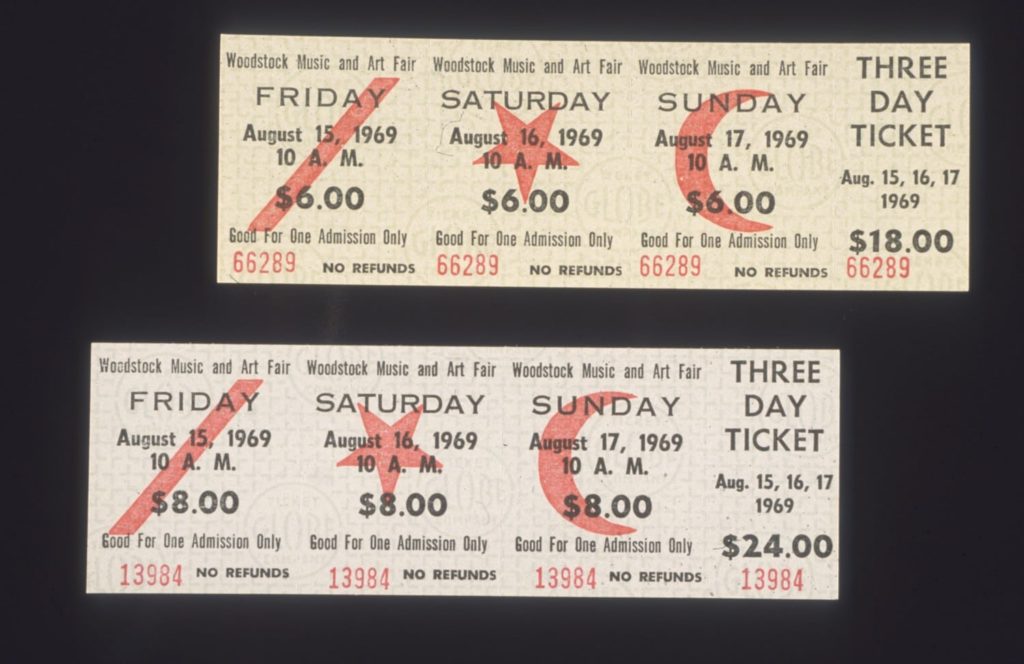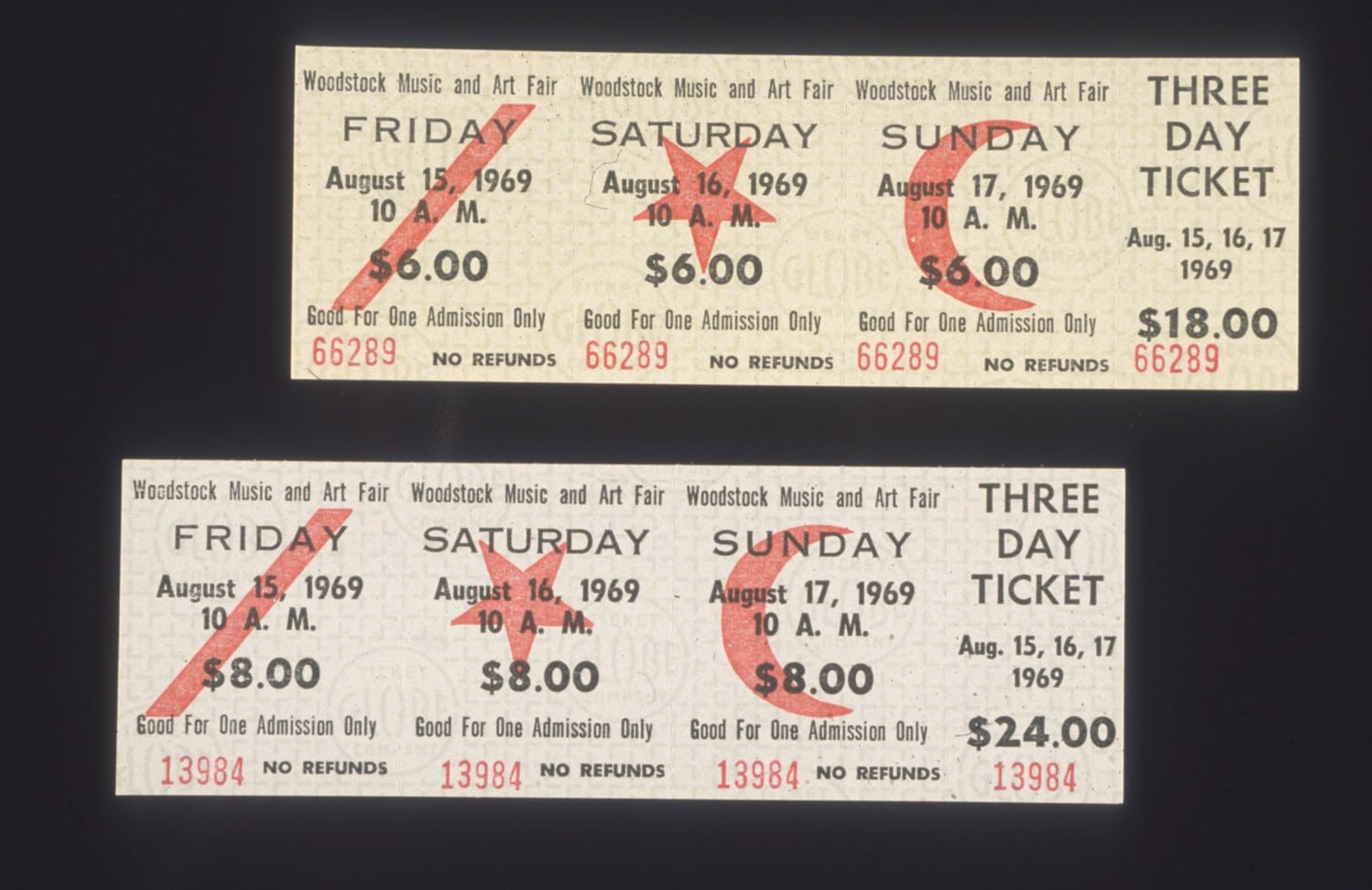 The audacity of rock 'n' roll overcame traffic jams, rainstorms, and mass hunger.
It was the best of times and the worst of times.
We arrived in Bethel, NY, on a Thursday, the day before the festival, and delighted in the fact that we were able to park right at the festival's entrance path on Route 17B. (Little did we know that our premium space would create bumper car hell when we exited the event.)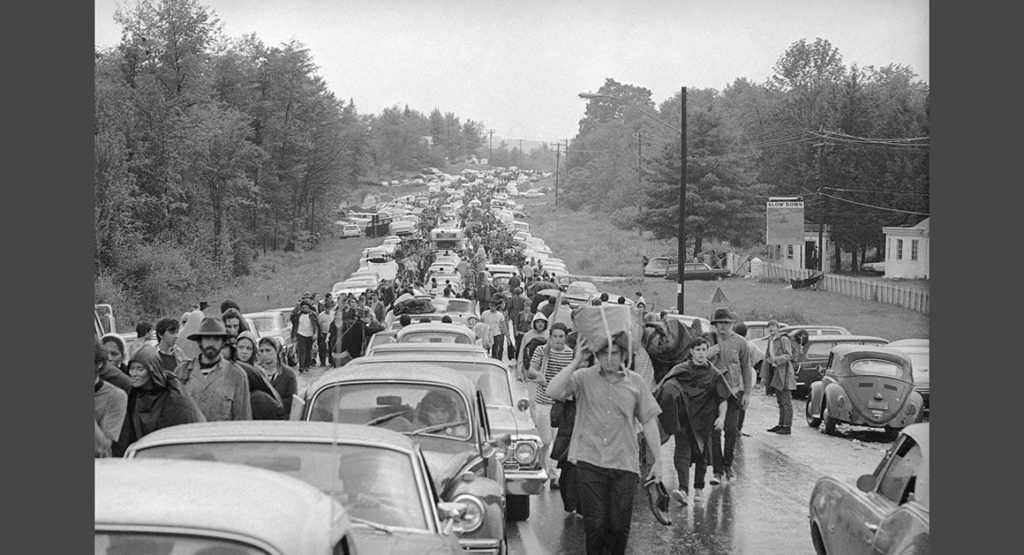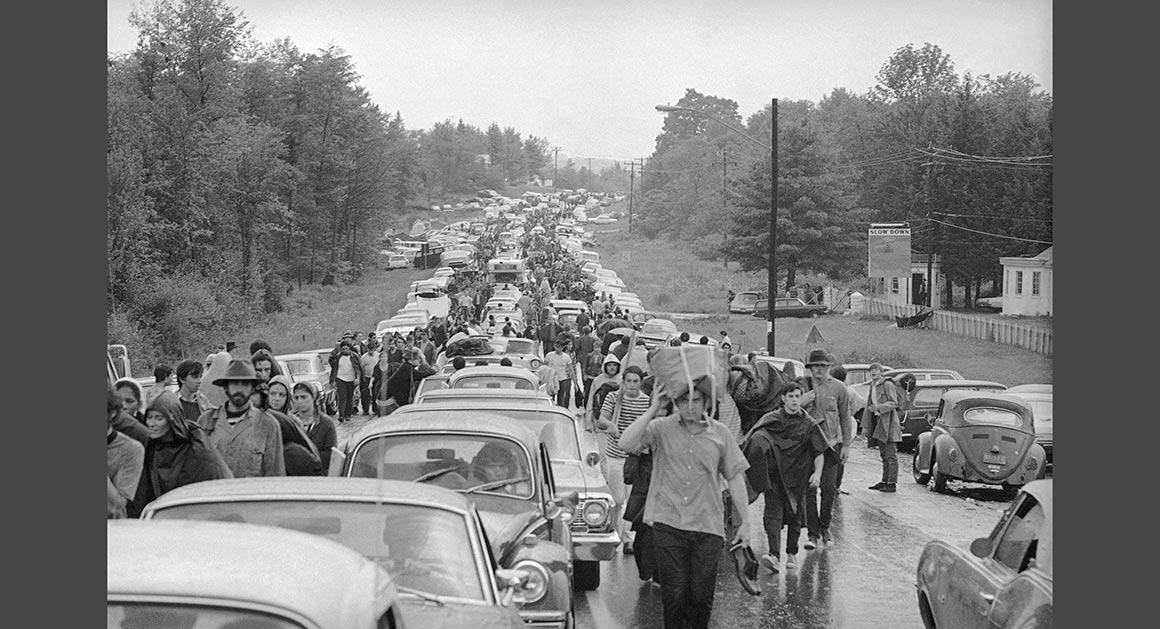 I hadn't even reached the tender age of 18, having graduated from high school just three months prior. Secure in the knowledge that my mother was having a good old time packing for my freshman year at Penn State University, I was determined to have the summer of my life.
The summer started with the Atlantic City Pop Festival, with a band lineup that read like a who's who in rock. And now my friends and I were roaming on farmland in upper state New York. Here's Crosby, Stills & Nash singing the iconic song "Woodstock," great graphics of the festival, published by vtha sanfkulh via YouTube:
No Fences
As Thursday melted into Friday, we noticed that there was no fencing surrounding the festival grounds. We had no idea that the fences were torn down days ago by rambunctious fans. Otherwise, the festival grounds seemed orderly on that Friday, with food vendors, toilets and camping grounds. It was a bright sunny day.
The Friday evening performers were a folkie's dream: Richie Havens, Arlo Guthrie ("The New York Thruway is closed, man!"), Joan Baez and Ravi Shankar. Between performances, I stopped by the tent occupied by the Hog Farm, the long-running hippie commune. It was said that the Hog Farm was hired by the festival to operate a free kitchen. I gratefully ate dinner just outside their tent.
I had no reason to believe that it would be my last meal until I departed Woodstock on Sunday evening.
And then came the rain.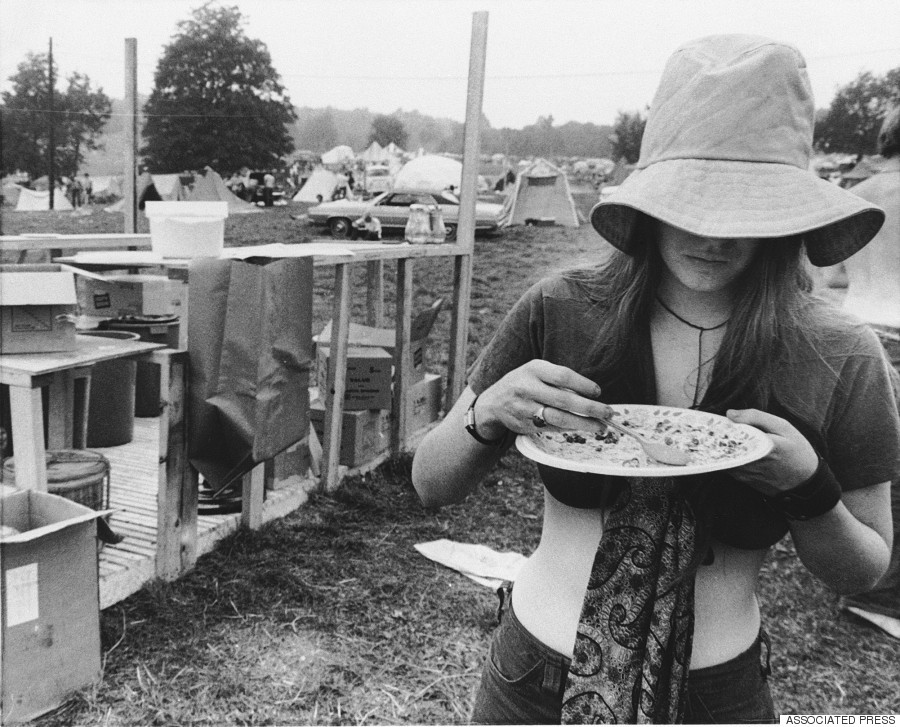 Peace, Love & Granola
In the downpour, I sought cover in my friend's car and slept the night there. As we walked the festival grounds on Saturday morning, it was a completely different scene. The food vendors were gone. I had to constantly scrape mud off my desert boots.
My morning shower consisted of a co-ed nude swim down by the lake. I must admit that I spent an inordinate amount of time there, reveling in my nakedness as Santana's "Soul Sacrifice" was killing it in the large speakers beside the stage.
A lot has been written about the massive amount of drugs, mainly LSD, consumed by festival-goers. It was quite obvious that the weather and the bulge of 400,000 people, at least twice the amount anticipated, made Woodstock organizers ill-prepared to remedy an urgent food shortage. I can promise you that the two concepts–drugs and hunger–were definitely connected.
The plastic cups of granola distributed by festival organizers were nice but not even close to enough. Then I had a vision: As we drove to Woodstock, I distinctly heard something rolling around the trunk of my friend's car. Sure enough, we opened the trunk and found one can of peas…one lousy can of peas was all that was left from a bounty given to me before our road trip.
It seemed like hours before we were able to open the can by steadily knocking keys against it. No, we didn't count the peas. But I was satisfied with the split.
Paul Butterfield Blues Band
Fast forward to Sunday, or maybe it was Monday morning. I somehow missed Hendrix but was able to catch Paul Butterfield, my harmonica hero, sometime on Monday morning right before we brake-lighted out of Bethel. Here is "Everything's Gonna Be Alright," published by co03 via YouTube:
Coda
I absolutely enjoyed Saturday performers Canned Heat, Sly & the Family Stone, The Who, Jefferson Airplane, and especially Santana.
I could care less whether they salvage "Woodstock 50." I have my memories.