Aretha Franklin Found Greatness with Atlantic R&B Pioneer
Atlantic Records producer Jerry Wexler's breakthrough: Let Aretha be herself.
As the old saying goes, there are no guarantees in life.
Nobody just happened to crown Aretha Franklin, who sadly left us last week, "The Queen of Soul." She paid her dues and got a lot of help along the way. Especially helpful was a self-described Jewish ageless hipster and one the great pioneers of African-American music in the 20th century. We'll meet him in a moment.
Columbia Records
Believe it or not, Aretha Franklin was a veteran recording artist before she made her sensational break-out album, I Never Loved a Man (the Way I Love You). When she turned 18, Aretha spurned Motown and moved to New York City to find fame and fortune as a vocalist.
It seemed like a good decision. Columbia was perhaps the top imprint in popular music and had recently signed a very young Bob Dylan. But by 1966, commercial success eluded Aretha as Columbia producers restlessly positioned her songs on the Pop and even Easy Listening charts.



Legendary Columbia producer John H. Hammond candidly admitted that Columbia did not understand Franklin's early gospel background and failed to bring that aspect out during her tenure there.
In November 1966, Aretha Franklin signed with Atlantic Records. It was like catching lightning in a bottle.
Jerry Wexler
Jerry Wexler made a very important contribution to popular music (not to mention civil rights) before he even got in the business. In June 1949, Wexler was a reporter and editor for Billboard Magazine, which of course specialized in charting genres of music. Wexler was offended by the label Race Records and came up with a new designation of primarily African-American music: Rhythm & Blues. Jerry Wexler coined the term.



"It was a label more appropriate to more enlightened times," he said.
By 1953 Wexler was a partner in Atlantic Records. With brothers Ahmet and Nesuhi Ertegun, Atlantic was poised to be a force in the recording industry. Ahmet Ertegun surrounded himself with The Rolling Stones and Crosby, Stills & Nash. Wexler headed south.
Muscle Shoals, Alabama
The unlikeliest town to become a musical oasis–Muscle Shoals, a speck in Northern Alabama– was home in the sixties to Rick Hall, who operated FAME Studios. Born into extreme poverty and abandoned at the age of five when his mother became a prostitute, Hall had big dreams: He wanted to record black music, no small feat for a white man in Alabama.



Hall's house band was the Muscle Shoals Rhythm Section, nicknamed, the Swampers, to reflect their "funky, soulful, Southern swamp sound."
Stax No More
In Atlantic Records' New York City office in 1966, Jerry Wexler was bowled over by a song on the radio by Percy Sledge, "When a Man Loves a Woman." The song was recorded somewhere in Alabama by a producer named Rick Hall. Atlantic quickly secured the rights to distribute the song.
Wexler's courting of Muscle Shoals came on the heels of Atlantic's separation from Stax Records in Memphis, with its superb house band that included Booker T. Jones and Steve "The Colonel" Cropper. Wexler needed new blood and looked to Rick Hall and his Swampers for quality recordings.
Convergence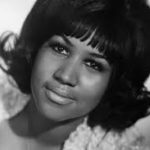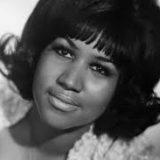 As Aretha Franklin traveled to Muscle Shoals for her recording sessions in January 1967, Jerry Wexler was learning a different way of making records: "More organic and improvised than the pressured, pre-written approach of a New York studio." There were fewer boundaries. The stars were aligned for Wexler's greatest triumph.
Wexler knew all about Franklin's Columbia misadventure. As he watched Aretha audition, Wexler asked Franklin to "drop the Judy Garland cabaret act." As Wexler probed Aretha's comfort zone, he learned that she sat at her piano when she sang at her church. Well, Wexler, suggested, sit at your piano…and focus on your natural, church-trained way of singing.
You could reckon that Jerry Wexler "took her to church, sat her down at the piano, and let her be herself."
Triumph
The song, "I Never Loved a Man (the Way I Love You)" was recorded on January 24, 1967. A song penned by Otis Redding, "Respect," was recorded on February 14, 1967. Here is a video of "Respect" with an interesting graphic montage, published by Tatan Brown and courtesy of YouTube:
Otis Redding always maintained half-joking, "this girl, a good friend of mine, took my song away from me."
By my account, that's not totally accurate. Aretha didn't just "take" the song; she reversed it from a song about a man expecting obedience from a woman to a song about "what she and hers were owed."
Aretha Franklin was just being herself.