Jerry Garcia, Owsley & Mountain Girl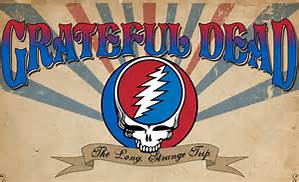 How a Lysergic Moment in Time Helped Create Rock's Ultimate Jam Band
People who came of age in the mid- to late sixties probably remember the name "Owsley." They probably encountered that name in their quest for a certain illicit substance. It was the mark of excellence. An Owsley tab meant that the buyer would be greatly preoccupied for the next six to eight hours.
Augustus Owsley Stanley III, shortened to Owsley Stanley, was America's first LSD entrepreneur. He was the first private individual to make mass quantities of acid (said to be more than 10 million doses between 1965-67) for distribution to the fast-growing hippie community. LSD was still legal when Owsley produced his first tab.



Owsley built a state-of-the-art LSD lab in Point Richmond, CA, where the skilled chemist churned out thousands of tabs dubbed "White Lightning." When acid became illegal in California on October 6, 1966, Owsley moved his lab to Denver, CO. (Did he know something we didn't?)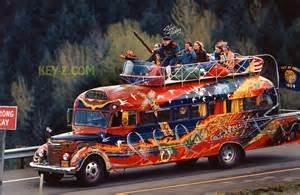 The Merry Pranksters
One of Owsley's best customers was an author named Ken Kesey. He was the head honcho of a group of righteous, free-spirited hippie-types called the Merry Pranksters. Flush from the proceeds of his books One Flew over the Cuckoo's Nest and Sometimes a Great Notion, Kesey purchased an International Harvester school bus, named it Further and led the motley crew across the country, a feat reminiscent of Jack Kerouac's On the Road. Among the Pranksters: Carolyn Adams, aka "Mountain Girl."
The Pranksters purposely made a stop at an estate in Millbrook, NY, where Mellon-heir Billy Hitchcock transformed the 4,000-acre compound into a manufacturing and testing facility for LSD…."a huge LSD temple." Kesey observed academics and psychologists contemplating this powerful new drug in hushed, analytical tones. Kesey and his Pranksters grew quite bored with the place. There was something missing from the staid New York laboratory: Fun. Kesey wanted music and dancing.
So, when the Merry Pranksters returned to California, they had an idea firmly in place: Wild parties called "Acid Tests." (These are joyously chronicled in Tom Wolfe's book, The Electric Kool-Aid Acid Test.) Ken Kesey pulled Grateful Dead guitarist Jerry Garcia aside and asked, "Jerry, why don't you guys quit those straight jobs and become my house band?"
The Early Dead
Owsley first met members of the Grateful Dead in 1965. Under the name Bear, Owsley became the band's first soundman. Because of his thriving LSD business, Bear provided some financing, and even helped design the lighting bolt skull logo that would become the Dead's trademark.



Like any other band in an embryonic state, the early Dead were a bunch of guys hanging out at the same Northern California record store. Jerry Garcia's dad played sax, clarinet, reeds and woodwinds at various Bay Area jazz clubs before he died when Jerry was five years old. The day he picked up a guitar on his fifteenth birthday was, according to Garcia, was the day he left the "straight world."
Jerry meets Robert Hunter at a Palo Alto coffee shop. They are joined by Ron "Pigpen" McKernan and play strip joints under the name The Zodiacs. Then in wanders Phil Lesh, a jazz band player from Berkeley who has a real job: sound engineer at a radio station. Bob Weir climbs on board, fresh off a stint as a "cowboy"…or so he says. Meanwhile Jerry is giving guitar lessons at a record store where one of its salesmen is drummer Bill Kreutzmann.
Mountain Girl
The acid tests brought together one of the most iconic couples in rock history: Jerry Garcia and Carolyn Adams, known to all as "Mountain Girl." After somehow being expelled from a New York high school, Mountain Girl in 1964 met Neal Cassady of Kerouac fame, who introduced her to Ken Kesey. She moved to La Honda, CA, Kesey's base of operations, and had a child by Kesey, naming the daughter "Sunshine."



Mountain Girl knew Jerry throughout the acid test days, and had an open relationship with him that produced two daughters: Annabelle (born 1970) and Theresa (1974). After concluding certain entanglements, they became an item in 1978. They married in 1981 and divorced in 1994, a year before Jerry Garcia's death. The two remained friends after the divorce.
That Dead Sound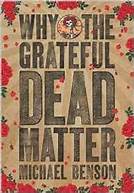 The acid tests, with Bear as soundman, shaped the Grateful Dead's sound, making them the first jam band and, by proclamation, the best ever (great songwriting didn't hurt, of course). In his book published last month, author Michael Benson scratches the surface:
While playing in bars they had to work, there was a boss who pointed at his watch if they slacked…But at an [acid] test no one really knows what time it is. Play a couple of good notes and walk off. Audience loves it. The Dead develop a side that's completely free-form and they never lose it. [It was] Jerry's yearing to break free of music's formality.
Bear, or Owsley, played a role in this, perhaps unintentionally. Bear started the practice of recording the Grateful Dead constantly, while they either rehearsed or performed. He called it his "sonic journal." This created a treasure trove of live recordings that has been coveted and stockpiled by deadheads for decades.



By co-mingling the rehearsal and performance tapes, Bear helped shatter the wall that separated musical product from musical spontaneity. This is a rare feat that is unchartered territory for most rock bands. It took a band as skilled as the Grateful Dead to pull it off.
They did it first and they did it best.