The Musical Journey of 'House of the Rising Sun'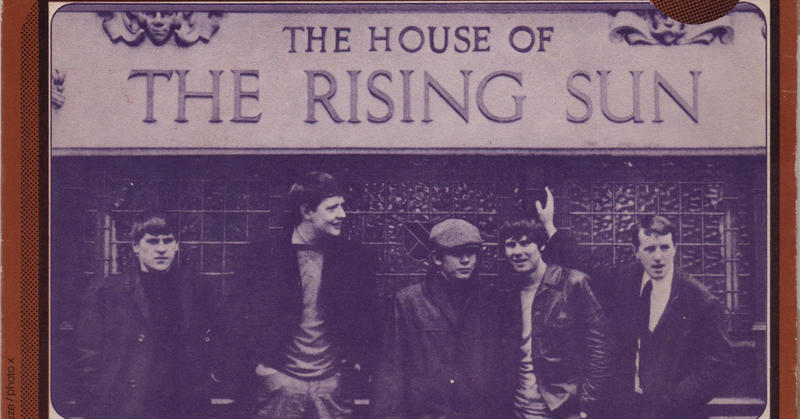 British Invaders Eric Burdon's Animals made the song famous in 1964. A young Bob Dylan gave it a whack two years earlier.
The British Invasion
The Beatles' triumphant arrival in New York City in February, 1964, to perform on the Ed Sullivan show opened America's eyes to a bevy of fresh-faced rock 'n' roll acts that called England home.
Influenced by the skiffle craze that gave popular music a sped-up rhythm plus good old American blues, the Rolling Stones, the Who, the Kinks, the Hollies and the Dave Clark 5 all enjoyed varying degrees of success in America and worldwide just as rock 'n' roll was becoming the dominant genre of popular music.
Meanwhile, a very young Bob Dylan was making his own waves in New York City.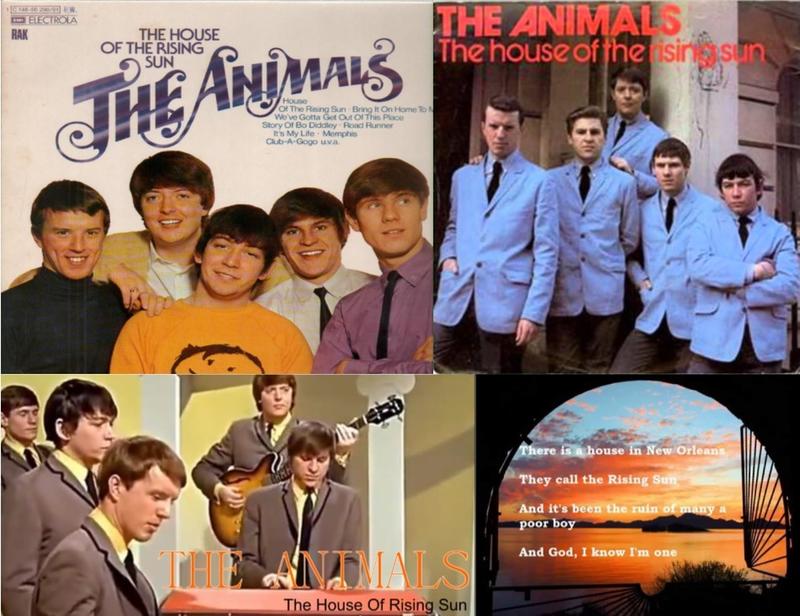 The Animals
Among British bands seeking rock 'n' roll glory was the Animals, led by lead singer Eric Burdon and keyboardist Alan Price. The Animals formed in 1958 as the Alan Price Rhythm & Blues Combo. The band was renamed the Animals when Eric Burdon joined in 1962. Like many bands among them, the Animals aspired to play electric blues.
While on tour with Chuck Berry in 1964, Eric Burdon heard "House of the Rising Sun" being performed by an English folksinger in a pub in Newcastle. Burdon marked the song as a way to distinguish the Animals from the Berry's predictably fast, straight up rockers.
The rousing audience response was a pleasant surprise. Producer Mickie Most quickly took the band to a recording studio between tour stops to, uh, make the most of it. Aside from Burdon's howling and soulful delivery, it was Alan Price's hypnotic circular chord pattern in A minor that made the song uniquely theirs.
Here, then, is the band performing a lip-synched version on British television, published by Juan Jose Ceballos Perez via YouTube:
The Song's Mysterious Journey
Like most folk ballads from way back when, we can only guess the song's true origins. Esteemed musicologist Alan Lomax hypothesized that early versions of "House of the Rising Sun" rang out in English pubs and "bawdy houses." The song could have been brought to North America by French immigrants, making French New Orleans a likely lyrical landing spot. Lomax also discovered that "House of the Rising Sun" was originally sung by a female voice:
There is a house in New Orleans, It's called the Rising Sun
It's been the ruin of many a poor girl
Great God, and I for one.
The song made its rounds in Appalachia at the turn of the 20th century, when people like Clarence "Tom" Ashley sang folk ballads while traveling with a medicine show. At these venues, music was performed while salesmen sold bottled concoctions that made one feel good.
It was in Appalachia that Lomax first recorded "House of the Rising Sun." In 1933, a 16-year old girl named Georgia Turner sang the song acapella into Lomax's microphone somewhere in the hills of Kentucky. Lomax registered the song with the Library of Congress in 1941. Songwriting credit for "House of the Rising Sun" was given to C. Ashley/G. Turner (not that their estates will ever collect a dime in royalties).
Cover Versions
The great bluesman Leadbelly (Huddie William Ledbetter) released several versions of "House of the Rising Sun" in the 1940's, which started an avalanche of cover versions by several prominent artists:
Woody Guthrie
Josh White
Glen Yarbrough
Pete Seeger
Miriam Makeba
Joan Baez
Nina Simone
Tim Hardin
Dolly Parton
Dave Van Ronk

Bob Dylan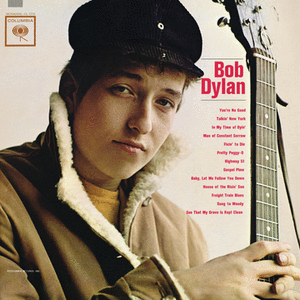 In the early sixties, Bob Dylan and Dave Van Ronk were ubiquitous in the New York City coffee houses that spawned contemporary folk music. Dylan had just arrived and would later reveal in his book Chronicles Volume I that he "looked up" to coffee house veteran Van Ronk.
Van Ronk had just heard an interesting field recording of a young Kentucky woman named Georgia Turner sing "House of the Rising Sun." He changed the chord progression and bass line just a little bit to make it his own, and planned to include it on his upcoming album, Just Dave Van Ronk.
Summit at the Kettle of Fish
Meanwhile, Bob Dylan was hard at work making his first album for Columbia Records that would consist mostly of folk music standards. One evening in 1962, Dylan walked into a coffee house after a recording session with the great producer John Hammond.
Dylan bumped into Van Ronk at the famous Kettle of Fish and asked, "Dave, would it be okay with you if I recorded your arrangement of 'House of the Rising Sun?'" Van Ronk responded with the words to the effect of "Oh shit, Jeez Bobby, I'm going into the studio to do that myself in a couple of weeks. Can't it wait for your next album?"
After a long pause, Dylan mumbled "Uh oh," and Van Ronk asked Dylan what he meant by that. 'Well," coughed Bob Dylan, sheepishly shrinking into his chair. "I just recorded it."
Here is a rare live version of Bob Dylan's "House of the Rising Sun," performed April 18, 1963, published by Swingin' Pig via YouTube: