Herb Alpert Is Perhaps the Most Successful Instrumental Performer in Pop History
Alpert's unique trumpet sound is the upshot of experimental studio overdubbing and trips to Tijuana bullfights.
About two years before his 1991 death, the great jazz trumpeter Miles Davis was quoted as saying:
You hear three notes and you know it's Herb Alpert.

Miles Davis
High praise from a master…or a bit jealous? Miles Davis wasn't the type to explain. But what matters is that on its surface, it means Alpert's trumpet is immediately recognizable (or at least three notes in).
Herb Alpert worked extremely hard to earn that remark.
Bullfights in Tijuana
The year is 1962 and Herb Alpert is toiling away like a mad scientist in his makeshift Los Angeles recording studio. He has this idea that he can make his trumpet sound more distinguishable by recording a second trumpet part directly on top of the original, but slightly (we're talking split seconds) out of synchronization.
It's a standard studio technique called overdubbing but was given a fancy name by a sound engineer across the ocean who had perfected it for his client, who just happened to be the Beatles. Ken Townsend named it Artificial Double-Tracking. Herb Alpert called it a "Spanish flair."
But how would Alpert utilize his "Spanish flair?" The answer came to him a few months later when he attended a bullfight in Tijuana, Mexico. Alpert reveled in the pageantry and the thunderous roars of the crowd. Alpert rushed back to LA and by October, he and partner Jerry Moss scraped together $200 to press copies of "The Lonely Bull."
Here is rare video footage of "The Lonely Bull" from Alpert's "Singer" show, two and a half minutes short, published by thegoochman via YouTube:
Hit Parade Veteran
"The Lonely Bull" was Herb Alpert's first hit with his Tijuana Brass, peaking at #6 on Billboard's Hot 100. But Herb Alpert was no stranger to making hit records.
Collaborating with industry legend Lou Adler, Alpert co-wrote some of Sam Cooke's iconic hits, including "Wonderful World" and "Only Sixteen." Alpert also produced hits for the doomed surf duo Jan & Dean.
Here was the son of Jewish Ukrainians who took up the trumpet at the age of eight, served his country in the US Army and settled in LA to become an actor. But music was Herb Alpert's calling. Along with Jerry Moss, he founded A&M Records (Alpert/Moss) which became Alpert's platform for a steady stream of hits and, in the process, made A&M one of the most successful artist-owned record companies to ever hang a shingle.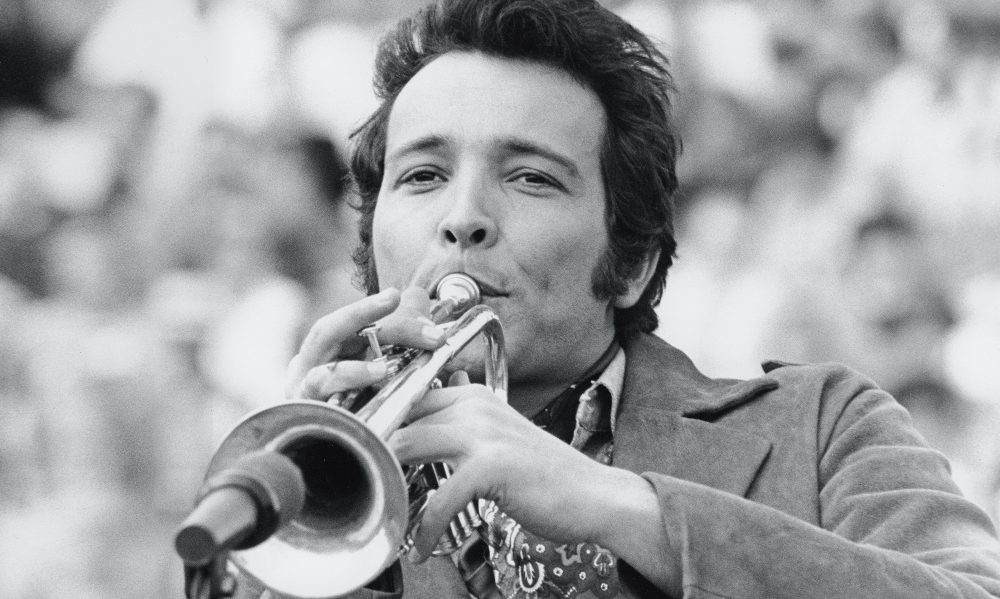 Before the Rock Onslaught
In the mid-sixties, before FM radio, Cream and Hendrix captured my heart, Herb Alpert and the Tijuana Brass was music I could enjoy with my parents. Herb Alpert's phenomenal success in those days came in part by bridging the generation gap.
But Alpert must have seen the psychedelic onslaught coming. He and his Tijuana Brass compensated by reaching out to "an older, more traditional–and, at the time. largely disenfranchised–pop audience." Alpert also had his musicality honed by years of teen-oriented hit-making: "It's all about the melody," Alpert would say in his later years.
For a few magical years, it worked like a charm. In 1966, Herb Alpert & the Tijuana Brass outsold the Beatles (no small feat competing against Rubber Soul), wearing out record store cash registers by selling over 13 million albums during that year alone.
Alpert and his band were recognized by the Guinness Book of World Records by placing five albums simultaneously in the Top 20 of Billboard's Pop Albums chart. (They are The Lonely Bull, Herb Alpert's Tijuana Brass, South of the Border, Whipped Cream & Other Delights and Going Places.)
And what was all that fuss about whipped cream?
Pop Culture Iconography
I barely recall a boy in my junior high class who didn't have this album stashed under his bed or somewhere in his closet. During concerts, Alpert would jokingly tell his audience, "Sorry, we can't play the album cover for you."
Actually, model Dolores Erickson (three months pregnant, by the way) is covered with white sheets, chiffon and shaving cream; the hot studio lights wouldn't have been kind to the real thing. The only real whipped cream is dangling from Ms. Erickson's right index finger.
Monster Hit
"Whipped Cream and Other Delights" was the #1 hit album of 1965 and stayed on the Billboard charts for three years. The album's hit song, "A Taste of Honey," won Alpert and crew Record of the Year at the 1966 Grammy Awards.
Here's a visual-friendly video of "A Taste of Honey," two minutes, 43 seconds short, again taken from "Singer," again published by thegoochman via YouTube:
Music Came First
Less than five years after Herb Alpert cultivated his unique trumpet sound in a makeshift garage, A&M Records moved its entire operation (Jerry Moss handled distribution and sales, Alpert the creative side) to Charles Chaplin's old movie studio in the heart of Hollywood. Michael Goldberg of Rolling Stone wrote that A&M was "a company that became known as one of the classiest in the business…where music really did come first. It was a company known for its commitment to its artists."
The creative community obviously caught on. Emphasizing diversity and artist development, A&M signed a wide gamut of acts: Sheryl Crow, The Carpenters, Quincy Jones, Cat Stevens, John Hiatt, Carole King, the Neville Brothers, the Police, Joe Jackson, Suzanne Vega, Janet Jackson and the Flying Burrito Brothers, to name but a few. Each artist stitched a distinctive mark of quality into A&M's plush quilt of creative talent.
Moving On
They don't give a damn about any trumpet playin' band,
It ain't what they call rock 'n' roll.

The Sultans of Swing, Dire Straits, 1978
It's not possible that this lyric influenced Herb Alpert's 1969 decision to break up the Tijuana Brass. The dates don't match. But the attitude was pervasive. Alpert couldn't compete with the dawn of the psychedelic era.
There was one notable exception. In 1968, Alpert teamed up with producers Burt Bacharach and Hal David to record a rare vocal for Alpert, "This Guy's in Love With You." Alpert's soft, taciturn delivery was perfectly suited for a song that became Alpert's first #1 hit.
Post-Brass, Heb Alpert tasted #1 again in 1979 with the instrumental, "Rise." Alpert is the only musician to hit #1 on the Billboard Hot 100 as both a vocalist and instrumentalist.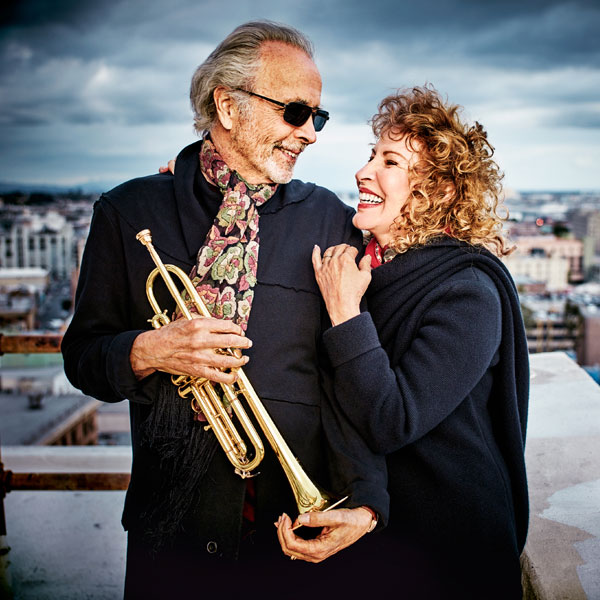 More Money Than God
After 27 years of building A&M Records from scratch into the largest independent record company in the world, Alpert and Moss sold their baby in 1989 to PolyGram Records for $500 million in cash. The two stayed on to manage the label for five more years. In 1998, they sued PolyGram for breach of contract and were awarded an additional $200 million.
On a few of those celebrity net worth websites, Herb Alpert's fortune is estimated between $800- $880 million. All of them rank him in the Top 10 among musicians. Accordingly, Alpert has become an active philanthropist, with an emphasis on arts education in California.
And plenty of cash for those bullfights in Tijuana.