DeVos Hand in Rigging School Pandemic Relief Formula Gets Caught in Cookie Jar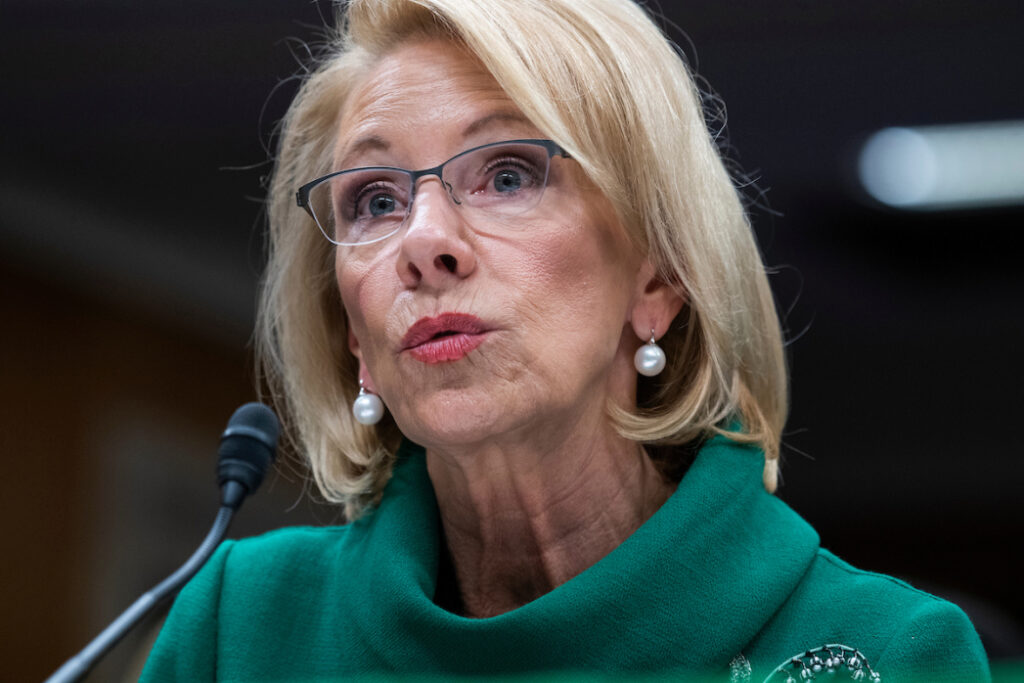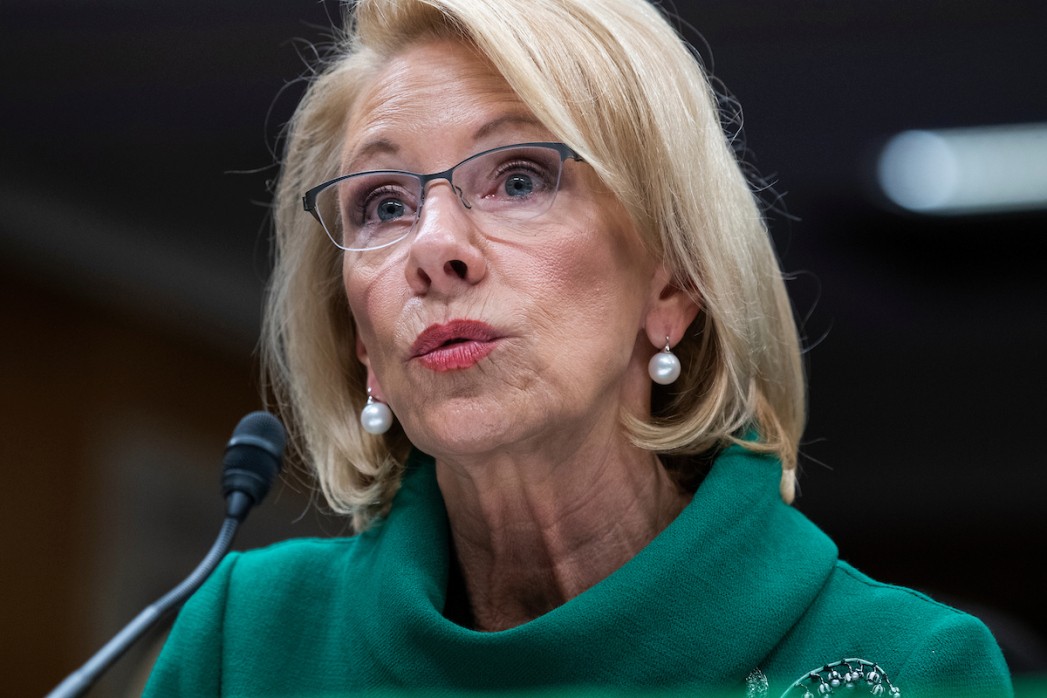 The education secretary is also gifting private and Christian schools with PPP funds while public schools go begging.
A federal district court in August sent a clear message to Education Secretary Betsy DeVos: You cannot defy the will of Congress to cheat public schools out of their fair share of pandemic relief funding. Especially when the country's public school systems are in a severe crunch to do more with a lot less.
DeVos, a notorious proponent of private and Christian education at the expense of public schools, pounced on our national health emergency as the perfect opportunity to finagle the formula that divvied up $13.5 billion in school funding passed by Congress in the CARES Act last spring just as the country was locking down.
The Art of the Deal
The intent of Congress was quite clear: for school districts receiving an appropriation of federal funding, a portion was set aside for private schools that have students from low-income families. It made sense: the pandemic created a long list of shortfalls that had to be painfully prioritized, so lawmakers reasoned that most private schools, with their endowments, tuition and wealthy alumni, could get along without federal help. The law carved out an exception for private schools that welcomed low-income students.
Once a bill becomes law, rulemaking–the protocols for the law's implementations– is generally done by the applicable department in government…in this case, the department of education. But DeVos sidestepped congressional intent in order to pursue a long-sought ideological goal that had been elusive to conservatives.
Like most others in the Trump administration, Betsy DeVos took care of her wealthy friends.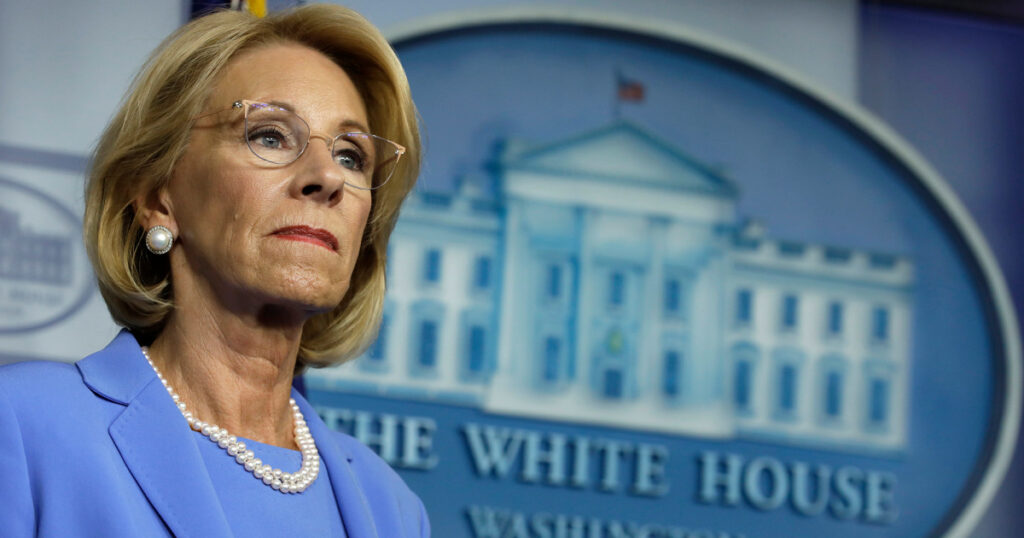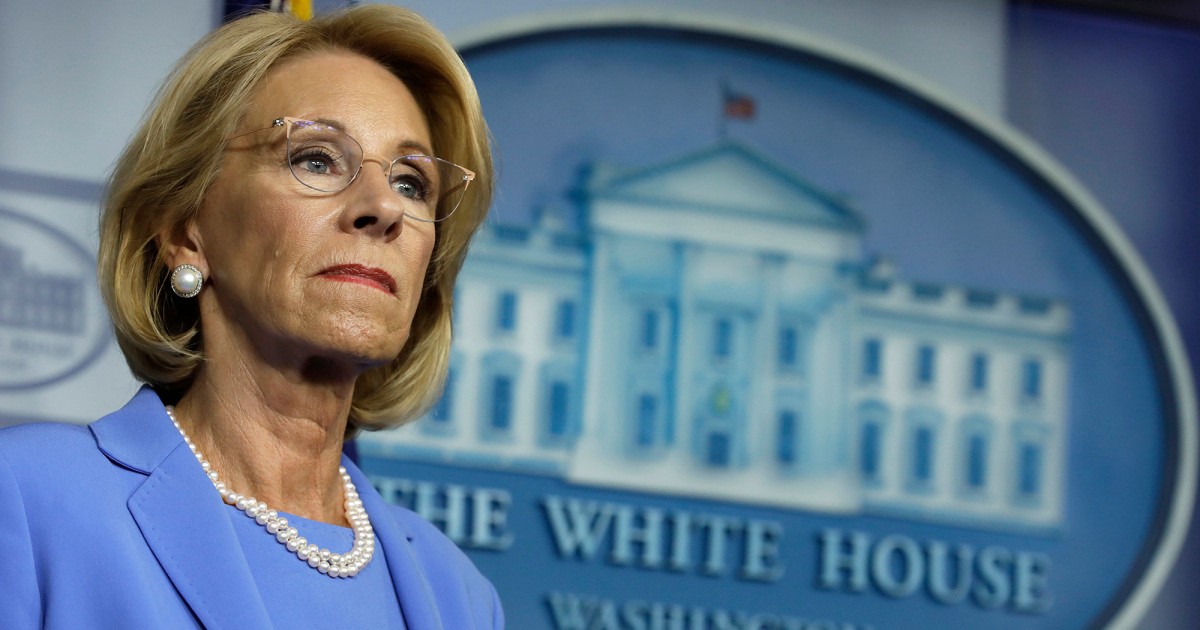 I'll let the language of the lawsuit filed against the department of education describe what DeVos did instead:
Contrary to the Act's [CARES] plain language, the Guidance document directed [school] districts to apportion CARES Act funds for private schools based on the total number of private school students residing in the district, as opposed to the number of low-income private school students.

In a moment of crisis, when public school districts are called upon to educate their students in unprecedented circumstances…all with decimated state and local revenues, it is unconscionable for [DeVos] to siphon away the CARES Act's desperately needed funds for the benefit of more affluent private school students.

NAACP v. DeVos
DeVos explained her move by turning the issue on its head. "There is nothing in the law Congress passed that would allow districts to discriminate against children and teachers based on private school attendance and employment," she said. A spokesperson for the NAACP called the perverse rulemaking "as immoral as it is illegal."
Daniel A. Domenech, head of the School Superintendents Association, described DeVos's maneuvering as "an opportunistic money grab using the pandemic environment to advance a privatization agenda."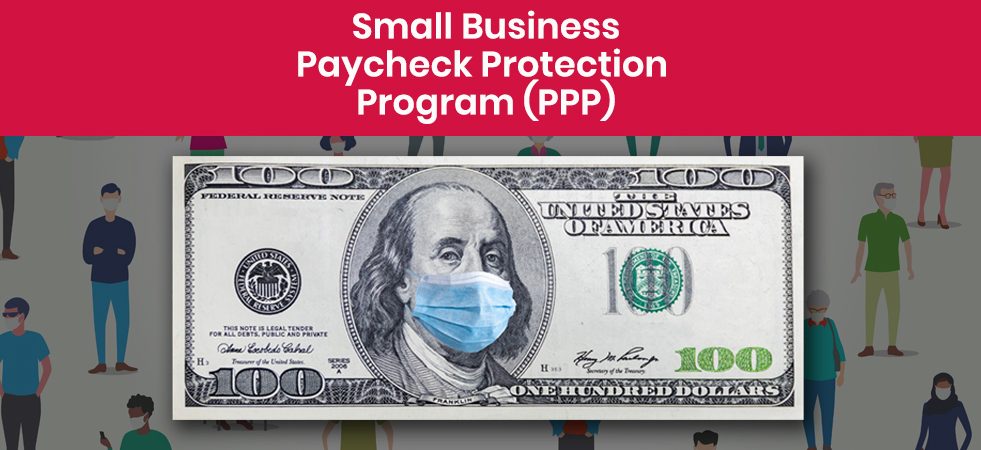 Enriching Private Schools
The CARES Act had the good sense to establish the Paycheck Protection Program (PPP), tasked with loaning money to businesses hobbled by the pandemic through the Small Business Administration (SBA). The loans are forgiven if the recipients meet certain criteria, like retaining their workforces.
Good reporting by The New Republic sniffed out a few questionable beneficiaries of the PPP, transactions that had the education secretary's fingerprints all over them. Some examples:
Buckingham Browne & Nichols School (not a law firm), a pre-K-12 private school in Cambridge, MA, with its $75 million endowment and where tuition can cost $52,300 a year, received a loan of between $5 and $10 million (the SBA reports out ranges of amounts dispersed.) That covers $50,000 and $100,000 per student. Lucky kids.
Georgetown Preparatory School, with its 93 acre campus in North Bethesda, MD, collected a $2.7 million PPP loan, or about $5,440 per student. Georgetown Prep alumni include conservative Supreme Court justices Neil Gorsuch and Brett Kavanaugh. Probably just a coincidence.
The total amount of PPP loans given to private and religious schools was between $2.67 billion and $6.47 billion, according to a study by the Americans United for the Separation of Church and State.
It must be noted that many of the private schools receiving PPP loans were already collecting taxpayer money through voucher programs, a practice that Donald Trump has repeatedly championed. DeVos's rigging the formula for school pandemic relief was just the icing on the cake…before a federal court struck it down.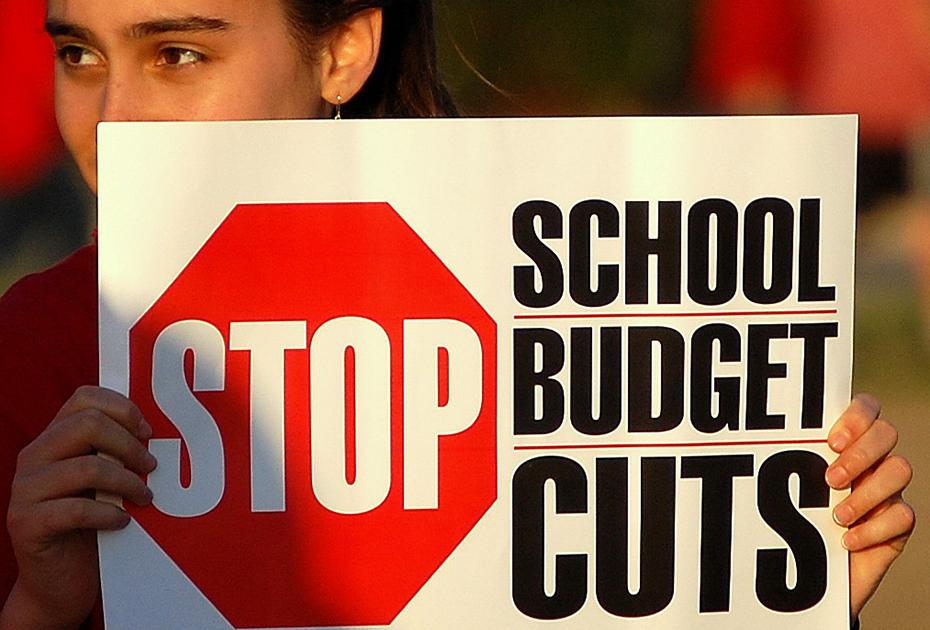 Public Schools in Crisis
Meanwhile, public education is facing a fall with a lot more costs and a lot less funding. Public schools get around half their funding from the state, but with businesses still shuttered by the pandemic, state income and sales tax revenue is cratering. Some jurisdictions are freezing property taxes because of high unemployment.
This comes at a time when the cost of public education is uniquely expensive: The off-again-on-again switch to online education…extra resources for students who fell behind during last spring's lockdown…more counselors and nurses needed for pandemic-related trauma and health maintenance, like taking temperatures…financing new pandemic protocols like ventilation, no-touch surfaces, cleaning and social distancing…all of these items add up amid a budget crisis.
Just don't ask for much help from the federal government. The president and the education secretary have already taken sides.