My List of 20 Greatest Songs of the Rock Era
'Favorite' or 'Best'? How About Both?
When I settled on the topic of this post, I had thought that composing the list would be as easy as consulting my iPod's "smart" playlist, "Top 25 Most Played."
Well, it wasn't as easy as that. I'm not that good.
It is true that about half of these song are among my most frequently played. That's the "favorite" part. But when assembling a list of the greatest songs in the rock era, there are criteria that should be obvious to us all. The bands or artists have to be well-known…hell, iconic. The songs must be durable, popular and, most of all, consequential. That is the "best" part.
Are We at the End of the 'Rock Era'?
These songs come from what some call the "rock era," an illusive phrase whose meaning depends entirely on your age. My rock era began with the Beatles. Therefore, some genuine rock pioneers–Elvis, Buddy Holly, Jerry Lee Lewis and Ray Charles, among many others–are not on the list.
Of course rock music will never die (The Who says so!), but it is no longer the dominant force in popular music. The rock explosion of the '60s and '70s is a distant memory. Legacy rock artists like U2, The Rolling Stones, Paul McCartney and Bruce Springsteen still rack up enormous arena receipts because they are not being replaced.
So are we at the end of the "rock era"? I don't know. The recent Grammy Awards (and that depressing accompanying album) surely fired a warning shot at rock's declining relevance. In any case, I could find no contemporary rock song that could even sniff the quality of the songs listed below.
I also excluded a number of excellent bands from the early '90s rock revival (grunge or punk, take your pick), like Pearl Jam, Nirvana, Green Day and The Offspring. They had great songs but none could make my list. Sheryl Crow's 1994 "All I Wanna Do," for example, would have made a Top 25. So would have The Offspring's "Self Esteem."
So here we go:
20.  "Stand" – Sly & The Family Stone
At the intersection of psychedelic and soul is this cleverly worded manifesto, from the 1969 album that also included "Everyday People." Smart lyrics: Stand/For the things that you know are right/It's the truth that the truth makes them so uptight…Stand/Don't you know that you are free/Well, at least in your mind if you want to be.
19. "American Girl" – Tom Petty
Petty makes the list with a cut off his 1977 debut album that didn't even make the charts until it was re-released in 1994. A great song that could rev up any party with that irresistible "Bo Diddley beat."
18.  "Truckin'" – Grateful Dead
A prime cut from the Dead's masterpiece 1970 album, American Beauty. The song's lyric, "What a long, strange trip it's been" remains an iconic metaphor to the rock generation…my generation.
17. "Hotel California" – Eagles
Eagles (the late Glen Frey was adamant about his band being named Eagles, as opposed to The Eagles) already had a truckload of hits when guitarist Joe Walsh joined the band in 1975. The title song from Hotel California was a delicious mish-mash of dueling guitars, Spanish-scented mysticism, and the ominous "You can check out anytime you like, but you can never leave."
16.  "Piano Man" – Billy Joel
It's not my favorite Billy Joel song–I favor "The Stranger" and "Scenes from an Italian Restaurant"–but you can't deny its durability and impact on popular culture. It's one of those songs you have to sing along to. Courtesy of YouTube:

15. "Thunder Road" – Bruce Springsteen
Among only eight songs on Bruce Springsteen's ground-breaking Born to Run routinely tops many of those radio stations' greatest song countdowns on holiday weekends. "Thunder Road" is perhaps Springsteen's most beloved song. And Clarence Clemon's sax coda is…pure Bruce.
14. "Bohemian Rhapsody" – Queen
Freddie Mercury wrote this 1975 tour de force: a six-minute rock "suite" with no chorus. Scaramouch, scaramouch, will you do the fandango…Galileo Figaro/magnifico! A year after Mercury's 1991 death, "Bohemian Rhapsody" was revived in the movie comedy, Wayne's World.
13.  "Free Man in Paris" – Joni Mitchell
"Free Man in Paris" meets Joni's legendary standard of excellence, but the song is elevated by this twist: Mitchell takes on the persona of rock mogul David Geffen, who allegedly accompanied Joni  (along The Band's Robbie Robertson) on a trip to Paris before the recording of Court and Spark. The lyrics have "mogul" stamped all over them: I was a free man in Paris/I was unfettered and alive/Nobody calling me up for favors/No one's future to decide…Stoking the star-maker machinery behind the popular song.
Bonus round: David Crosby and Graham Nash sang backing vocals.
12. "Pinball Wizard" – The Who
Even though the story of deaf, dumb and blind boy who "played a mean pinball" didn't make much sense, Pete Townshend's songs were tuneful and incredibly pleasing. No opera. The passage, "See me, feel me, touch me, heal me," deployed in "Pinball Wizard" and throughout the album, was, at the time…heavy, man.
11. "Levon" – Elton John
Bernie Taupin's lyrics: He was born a pauper to a pawn on Christmas Day/When the New York Times said God was dead and the war's begun/Alvin Tostig had a son today. Was the son, Levon, named for Levon Helm of The Band fame? Who knows. What I know is that "Levon" is the finest song from perhaps the most prolific recording artist in the rock era.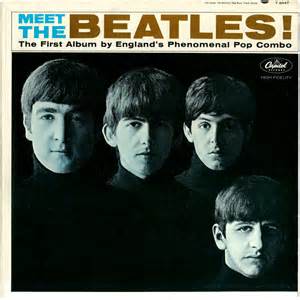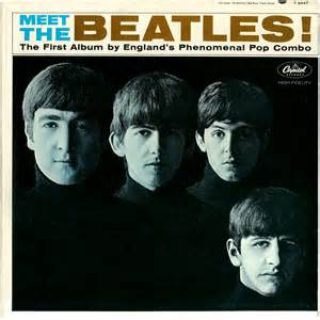 10. "I Want To Hold Your Hand" – The Beatles
That Beatles album pictured above, and its most enduring cut, "I Want To Hold Your Hand," changed my life. I grew my hair and had my own Cavern Club in the family garage. The early Beatles were heavily influenced by skiffle, a buzz-saw, fast-paced style of music…and we were all ready to dance joyfully. It was the one and only time I danced with my parents.
9. "Tangled Up in Blue" – Bob Dylan
Bob Dylan's finest song from Blood on the Tracks is a compelling narrative of wandering, work and an elusive relationship…a song that Dylan remarked, "…took me 10 years to live, two years to write." My favorite passage: "There was music in the cafes at night, and revolution in the air."
8. "Good Vibration" – The Beach Boys
Released as a single in 1966, "Good Vibrations" wielded multi-layered harmonies, analog synthesizers and an unusual mix of instruments, including a cello. It was hailed as a psychedelic pop music achievement and Brian Wilson got his masterpiece.
7. "Layla" – Derek & The Dominos
The song was allegedly inspired by a 7th century Arabian love story, Layla and Majnun, about a man who was hopelessly in love with a woman but could not marry her. There is an obvious parallel to Eric Clapton's love for Pattie Boyd Harrison, George Harrison's wife, who would eventually divorce George and marry Eric (Harrison attended the wedding). Here is Clapton's unplugged version, courtesy of YouTube:

6. "Suite: Judy Blue Eyes" – Crosby, Stills & Nash
Stephen Still's paean to girlfriend Judy Collins was written in a burst of creative enterprise that would endear CSN to rock fans now and forever. Graham Nash remembered, "It was obvious that this was something really new and fresh."
Stephen [Stills] was an incredibly focused person. Without question he was the leader of the band and there was a reason we called him "Captain Many Hands." He did nineteen pieces of music that he had written in four fucking months. He had the music. In spades.
5.  "Night Moves" – Bob Seger
A treasure of a song…maybe my personal favorite of all-time. "Night Moves" was about adolescent lust and innocence, the sweet smell of summer, making front page drive-in news…I used her, she used me, neither of us cared/we were getting our share.
According to Seger, when a band is in session, they don't really know if a song will hit it big. But with "Night Moves," they knew. They knew.
4.  "Rosalita (Come Out Tonight)" – Bruce Springsteen
Pure exuberance; Rolling Stone magazine called it "a raucous celebration of desire." The song, about a musician who can't make it with Rosalita because her parents disapprove of rock 'n' roll, begins with an organ jolt and never lets up during its entire seven plus minutes. The closing "Hey hey hey hey" sung in unison was a "bro" moment that sent many  a shiver up people's spines…mine included.
3.  "Like a Rolling Stone" – Bob Dylan
Please read my story about the crucial roles that keyboardist Al Kooper and guitarist Mike Bloomfield played in the creation of this rock classic.. number one in Rolling Stone magazine's "500 greatest Songs of All time." The plaintive How does it feel/To be on your own/with no direction home/ like a complete unknown/like a rolling stone has special meaning for those of us who lived it.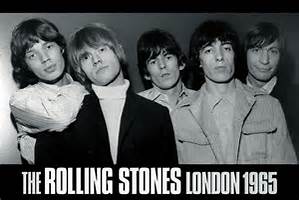 2.  "Gimme Shelter" – The Rolling Stones
From Keith Richards' ominous opening riff through Mick Jagger's (and Merry Clayton's) bleak lyrical landscape, "Gimme Shelter" was, according to Jagger, "an end-of-the-world song, really." The song is, in my opinion, The Rolling Stones' finest moment of their half-century of music-making.
1. "A Day in the Life" – The Beatles
Banned by the BBC because of the evocative line, "I'd love to turn you on," "A Day in the Life" is simply this: the greatest recording achievement by the gold standard of rock music. "It was a good piece of work between Paul and me," John Lennon famously understated. The orchestral build-ups at two intervals in the song involved a 40-piece unit who were instructed to basically, and counter-intuitively, play on their own. Rolling Stone: "Martin and McCartney wanted each musician to begin as quietly as possible and end at what was tantamount to a musical orgasm."
Coda
I fully understand that I left out some serious and respected artists, such as Jimi Hendrix, U2, Neil Young, the Doors, Steely Dan, Led Zeppelin, John Mellencamp, Paul Simon, Cream, the individual Beatles…the list is endless. They simply didn't have that one song the could fit snugly in this Top 20. I'm certain that's the "favorite" part.
Did I leave out an obvious song? What did I miss? What did I get right? Do I have it wrong by implying that the "rock era" is ending?
Let me have it in the comments section below. I'll take on all comers.