Have a Rockin' & Rollin' Thanksgiving!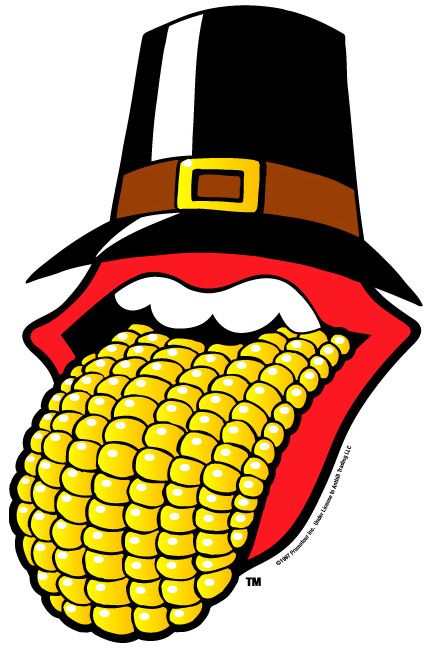 I wish everyone a very, very happy Thanksgiving!
During my adult life, I have made a ritual of listening to Arlo Guthrie's "Alice's Restaurant Massacree" (the actual title) during some part of the Thanksgiving holiday. Perhaps you have as well.
The 18-minute satirical folk monologue (like talking blues) is divided into two parts: The first part is about Thanksgiving dinner at Alice's Restaurant in a Massachusetts town that turns into an illegal trash dump and small town justice.
The second part is about the draft in the Vietnam era. The comical military induction account is said to an exaggerated but true story about Guthrie's own life. (As someone who was drafted, this piece of satire, like all good satire, is not too far from the truth.)
The album Alice's Restaurant was released in October 1967. Guthrie performed the song at the Newport Folk Festival that prior summer, and the song was a huge hit on radio (no small feat considering the length) even before the album was released.
Radio stations still play the song on Thanksgiving Day.
Here is the song, courtesy of YouTube:

Enjoy and Happy Thanksgiving!