Poetic Justice? Two Diplomatic Women Break the Stonewall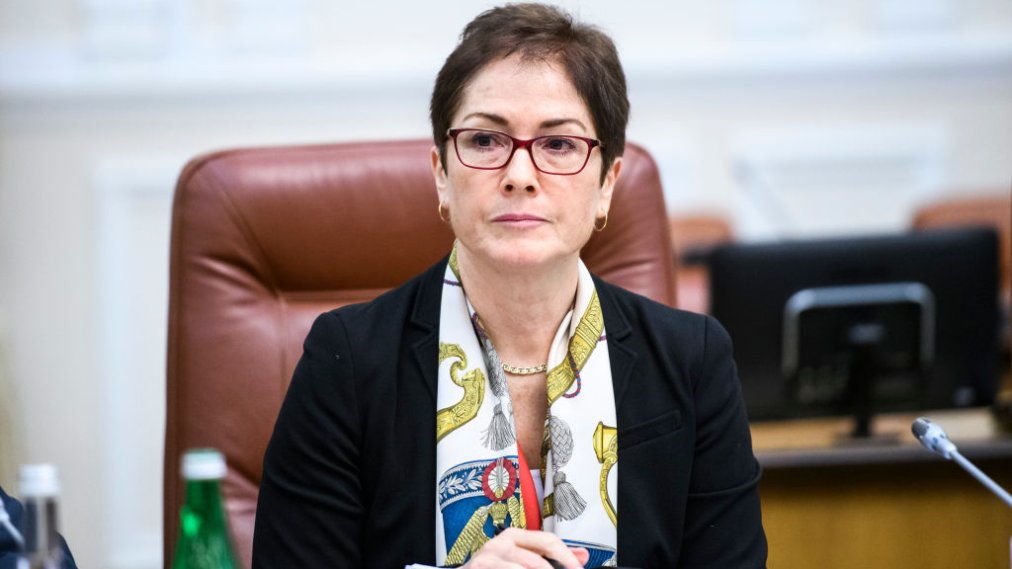 The honor of two accomplished women vs. Trump's 'grab 'em by the p—-.'
Two foreign service veterans were the first to break ranks with the White House refusal to cooperate with Congress's impeachment inquiry by giving hours of testimony before the relevant House committees.
Last Friday, the star witness was Marie Yovanovitch, who was abruptly dismissed last May as ambassador to the Ukraine after a year-long smear campaign conducted by Rudy Giuliani, the president's personal lawyer. Yovanovitch told Congress that she was forced to leave Kiev "on the next plane" after Giuliani and others concluded that she was a threat to the Trump administration's financial and political interests in the Ukraine.
The smear campaign had a familiar ring: Yovanovitch was an anti-Trump political operative who was helping the interests of Joe Biden and his son. Of course the accusations are unsubstantiated. Let's take a look at Marie Yovanovitch's career as a public servant: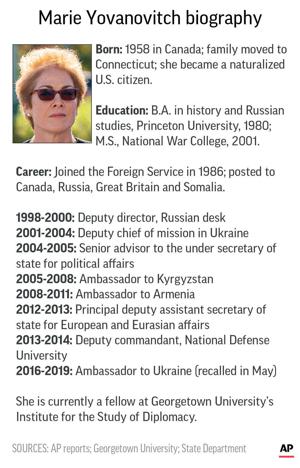 I see continuous service to three Republican and one Democratic president.
Fiona Hill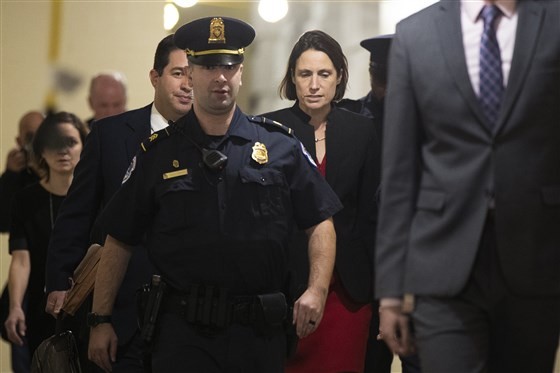 On Monday (Oct. 14), it was Fiona Hill's turn to testify. As Trump's former top Russia adviser, Hill resigned after reporting to the National Security Council that she saw "wrongdoing" in the Trump administration's foreign policy toward Ukraine.
Hill described to House committees a "rogue operation" involving Giuliani, US ambassador to the European Union Gordon Sondland and White House acting chief of staff Mick Mulvaney. Hill was concerned that the three, with Sondland reporting to Trump, were operating a "shadow foreign policy" by first removing Yovanovitch (for whom Hill had high praise) and then coaxing Ukraine into opening an investigation into Joe Biden and his son Hunter.
In a supreme irony, Hill testified that it was John Bolton who urged Hill to report this to the National Security Council, Bolton calling Giuliani a "ticking time bomb."
Here is a summary of Fiona Hill's career: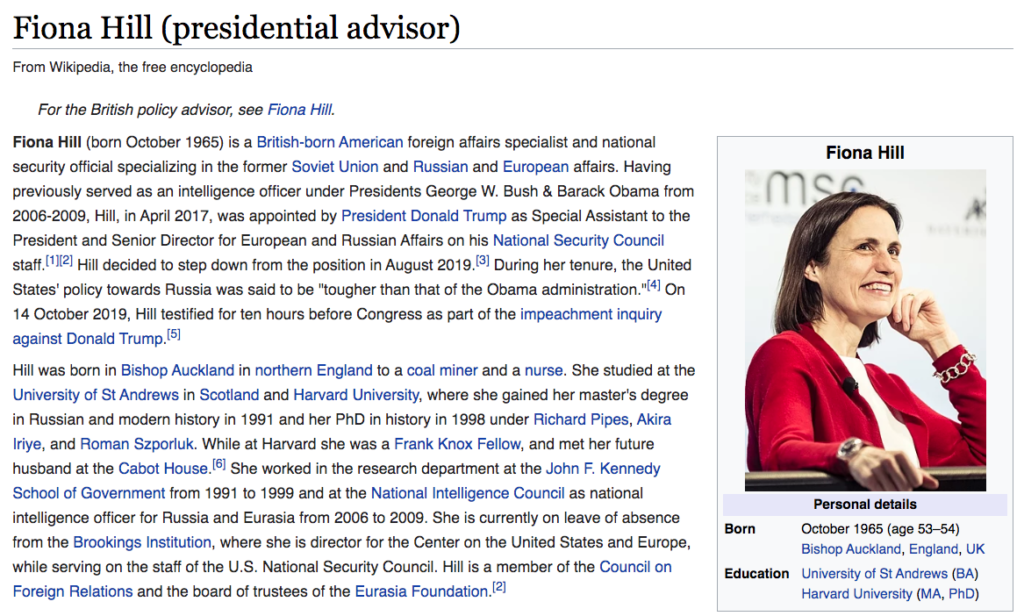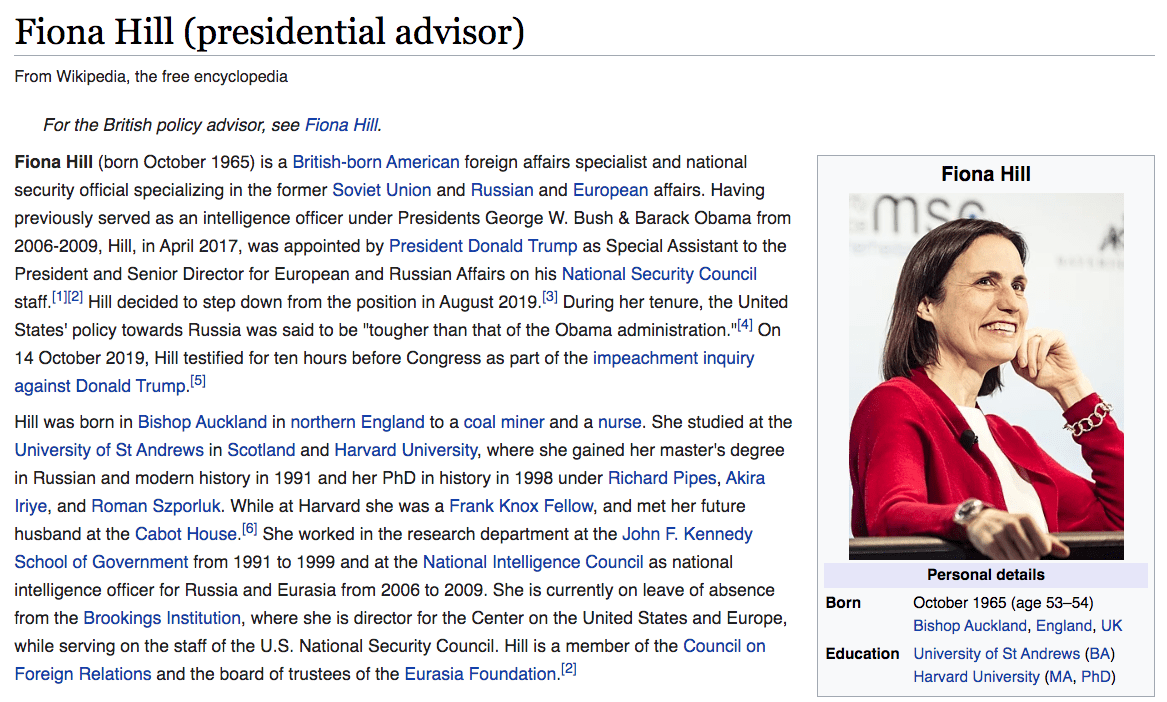 Dam Breaking?
Even as some subpoenas are finally being honored, one wasn't necessary for the appearance of Michael McKinley, who until last Friday was senior adviser to Secretary of State Mike Pompeo.
On Wednesday, Oct. 16, McKinley testified in closed-door depositions for three House committees. McKinley gets the last word:
I was disturbed by the implication that foreign governments were being approached to procure negative information on political opponents. I was convinced that this would have a serious impact on…the integrity of our work overseas…by what appears to be the utilization of our ambassadors overseas to advance domestic political objectives.

Michael McKinley
On Thursday, Oct. 17, it's former EU ambassador Gordon Sondland's turn.