Dem Courage, Republican Cruelty on Full Display in PA Senate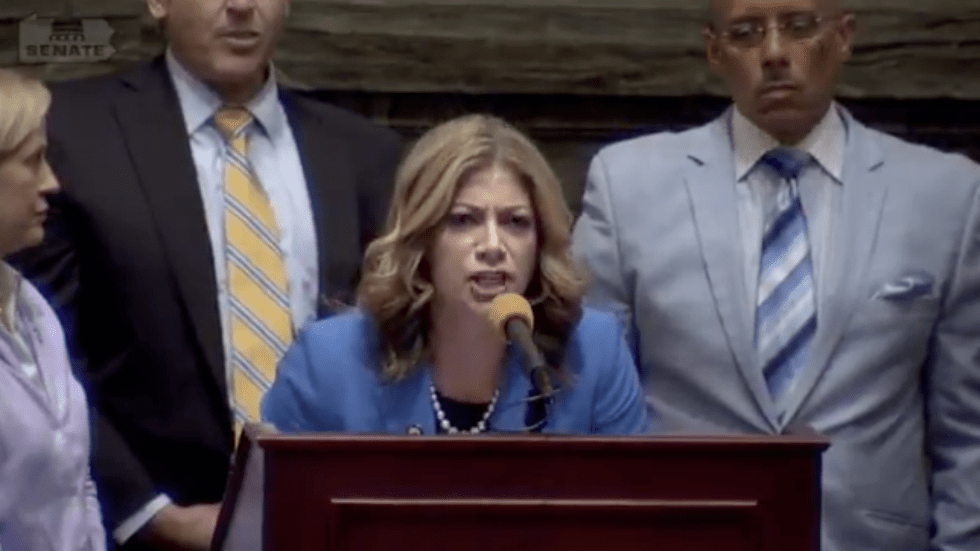 Unhinged GOP state Senate leader shouts down Democratic colleague pleading for cash assistance program for poor.
If you're not here fighting for the most vulnerable, why are you here?

PA State Sen. Katie Muth addressing colleagues
We know what the Republican Party stands for these days: enriching their corporate donors…shamelessly lying when facts get in their way…desperately holding on to their white male power (even if it means rigging the system)…demonizing everyone who doesn't look like them.
GOP arrogance and entitlement were on full display this week in the Pennsylvania state Senate, as both houses of the state legislature horse-traded their way to a 2019-20 budget for the governor's signature. It's never easy.
A Lifeline for the Disabled and Vulnerable
At issue this year was Republican insistence that the state do away with a cash assistance program that provides around $200 a month to its poorest citizens. What may seem like pocket change to us is a vital lifeline to those who, for whatever reason, are unable to work.
The meager allowance is used for public transportation or child care, toiletries like a toothbrush and soap, a winter jacket, blankets or shoes. Two hundred dollars a month.
The program costs Pennsylvania taxpayers about $54 million. The state budget totals $78 billion. Do the math.
Emotions ran high when the Republican majority leader Jake Corman closed off debate just as State Rep. Katie Muth took the podium to read a letter from a former homeless man who said the program got him off the streets. You won't want to miss this spectacle, published by NowThisNews via YouTube:
Presidential Candidates Praise Muth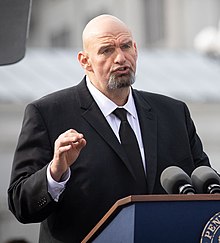 Majority leader Corman was raging at Lt. Gov. John Fetterman, who ceremonially presides over the Senate. Fetterman has acknowledged that he knew he was bending Senate rules. Perhaps Fetterman envisioned an affirmative outcome.
Katie Muth was having dinner with her husband on Sunday night when she received a tweet from presidential candidate Elizabeth Warren with the message, "Keep persisting." The viral video (seen above) has scurried Muth to an appearance on the MSNBC show "Hardball with Chris Matthews," where Muth got a shout-out from another candidate, Kamala Harris.
Unfortunately, the budget bill ending cash assistance passed the PA Senate by two votes. Gov. Tom Wolf, a Democrat, will be forced to make a "Hobson's Choice" decision to sign the bill in order to to preserve hard-won increases in public and higher education. With the Republican legislature, it's like pulling teeth.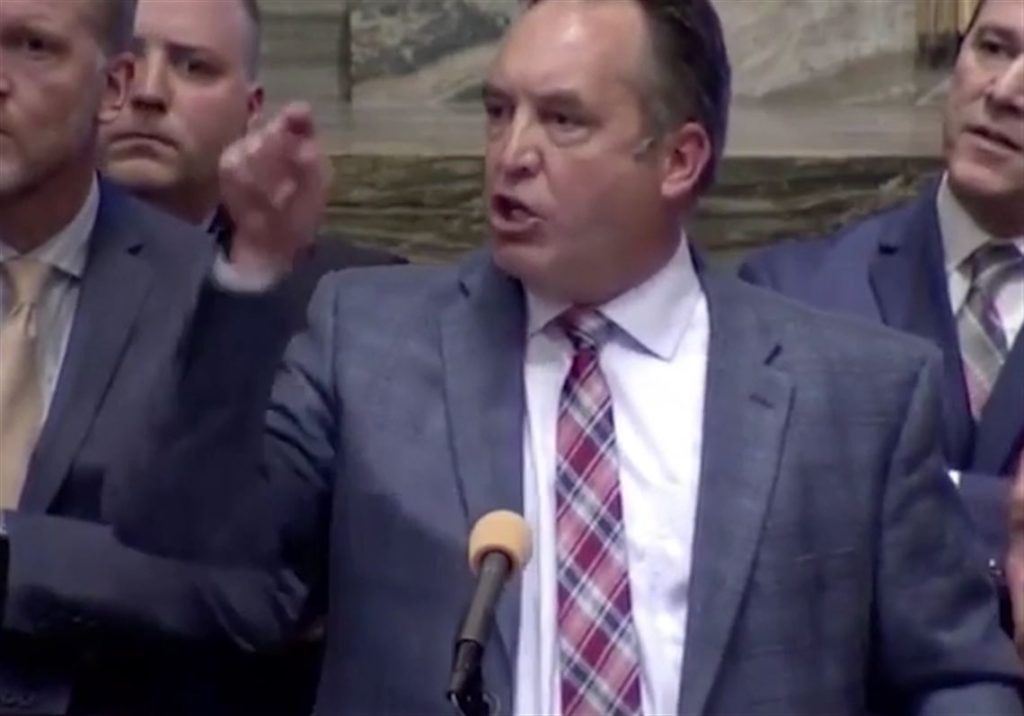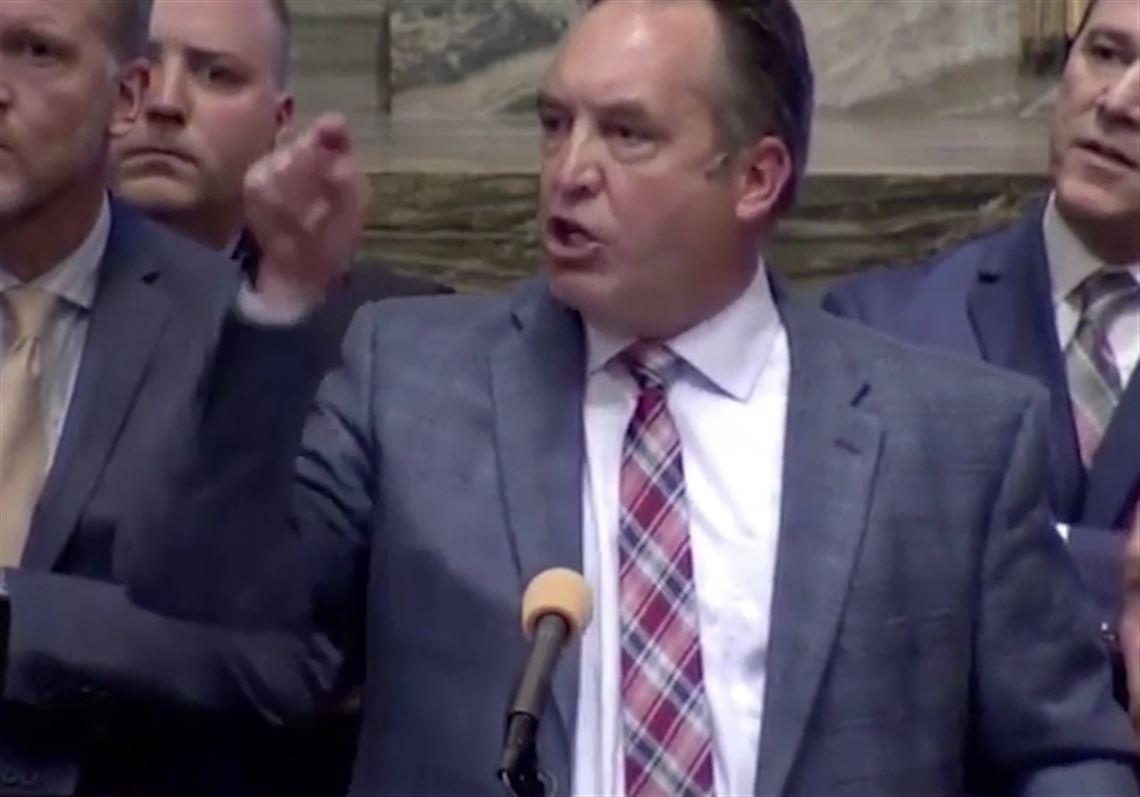 Jake Corman "inherited" his state Senate seat in 1998 when his father, Doyle Corman, retired after 21 years in office. Before becoming state Senator, Corman worked for sweater-wearing, extreme right-winger Rick Santorum during the years 1994-98.
Corman represents Pennsylvania's Centre County, home to Penn State University. Centre County was one of four PA counties outside the Philadelphia or Pittsburgh metropolitan areas to vote for Hillary Clinton over Trump in 2016.
Corman has had an easy time cruising to reelection until 2018, when he squeaked by the Democrat by 10,500 votes.
Times up for Corman. Let's go, State College.