What's Up with our Trumpy Attorney General?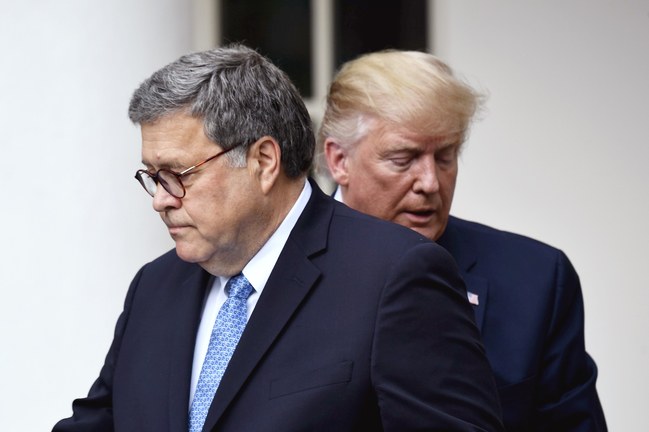 History will not be kind to William Barr, once thought to be principled, who seems to have 'gone rogue,' chasing Fox News conspiracy theories.
When William Barr was hired to replaced attorney general Jeff Sessions in February 2019, Barr was regarded as a steady Washington insider who could possibly be a restraining influence on Donald Trump's worst impulses.
That has proven to be wildly untrue.
A month after his Senate confirmation, Barr wrote and articulated a misleading summary of Robert Mueller's work product of the Russia investigation, ambiguously clearing the president of wrong-doing.
In Senate testimony about his politicizing the Justice Department, Barr bobbed and weaved like like the consigliere of a crime boss. Here is a 73 second video of his interchange with Senator Kamala Harris (D-CA), published by CNBC via YouTube:
Ukraine
Last week, the explosive Whistleblower revelation of a phone call between Donald Trump and the president of the Ukraine placed the attorney general smack-dab into an impeachment inquiry.
It seems certain that Barr knew about Trump's effort to get Ukraine to interfere in the 2020 presidential election by investigating Joe Biden, currently Trump's chief rival.
At the very least, it is astounding that the Justice Department ruled that the Whistleblower's complaint was "not an urgent concern," and should not be handed over to Congress. Barr's contention that he was not involved in the decision is "laughable," according to law professor Richard Hansen, a specialist in election law.
House speaker Nancy Pelosi signaled that Barr would be a focus of the impeachment investigation, declaring that "the attorney general has gone rogue."
Undisclosed Overseas Liaisons
It gets much worse. Yesterday (Sep. 30), The Washington Post reported that Barr was making surreptitious trips overseas to meet with foreign intelligence officials. The purpose: to get foreign governments to make inquiries in order to discredit US intelligence agencies' (that's right, our guys…the good guys) conclusion that Russia interfered in the 2016 presidential election.
You can't make this stuff up.
Barr's trip to Italy was not logged in the Justice Department's routine travel itinerary. Trump called on the Australian prime minister to cooperate with Barr. It was in Australia where Trump's ex-foreign affairs adviser and convicted felon George Papadopoulos made contact to collect "dirt" on Hillary Clinton.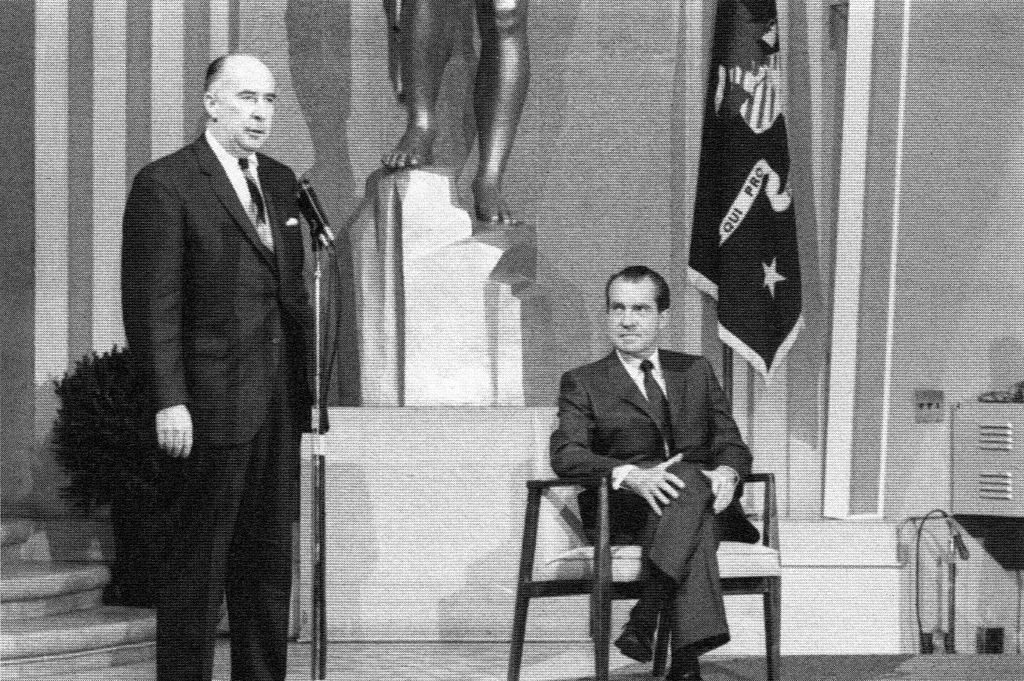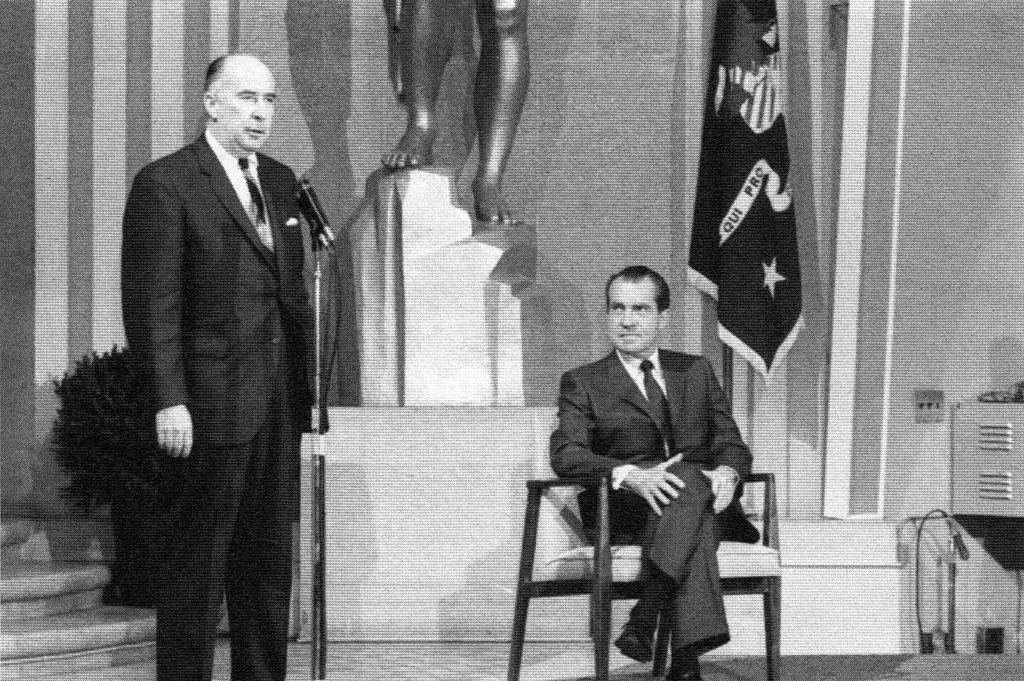 Unfettered Executive Authority
A peak into William Barr's past can partially explain how a distinguished jurist can become a reality TV star's waterboy. Barr is among a group of conservative intellectuals who embrace the unitary executive theory, which holds that the US Constitution grants the president sweeping authority over the entire executive branch.
No wonder Trump loves this guy. Barr is providing the intellectual framework to enable a Trump imperial presidency that defies oversight and the traditional balance of power. We see examples of it every day.
In a 2018 letter William Barr penned about the Mueller investigation that served as his audition to be attorney general, he wrote,"It is wrong to conceive the president as simply the highest office within the executive branch hierarchy" the letter said. "He alone is the executive branch."
Now you know who's pulling the strings.