Nature-Loving Main Line Artist Revels in Distinctive Patterns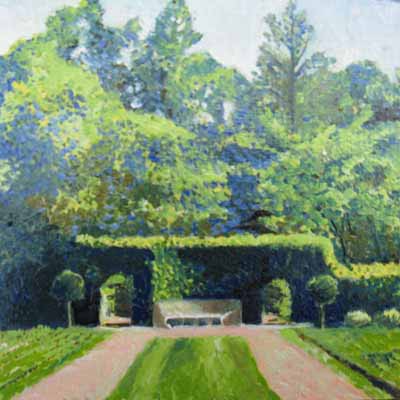 Susan Curtin is disciplined in Pointillism, a difficult painting technique that distinguishes her landscapes and portrayals of animals.
"The tendency in art now is to paint very loosely…with big brushes," remarks Susan Curtin, whose home and art studio are in West Chester, PA. "I wanted to do something differently."
That would be the practice of Pointillism, an intricate painting technique developed around 1886 by the great impressionist Georges Seurat.
"Everyday," says Curtin, "I drink out of a Seurat cup."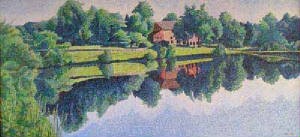 Summer Pond Reflection – In my Pointillist pieces, I apply layer upon layer to achieve color and tone that feels right. I stand back, tilt my head, then return for my next move…sometimes working at the easel and sometimes working flat.

Susan Curtin
Pointillism
Wiki says Pointillism is a technique of painting in which "small, distinct dots of color are applied in patterns to form an image….It relies on the eyes and minds of the viewer to blend the color spots into a fuller range of tones."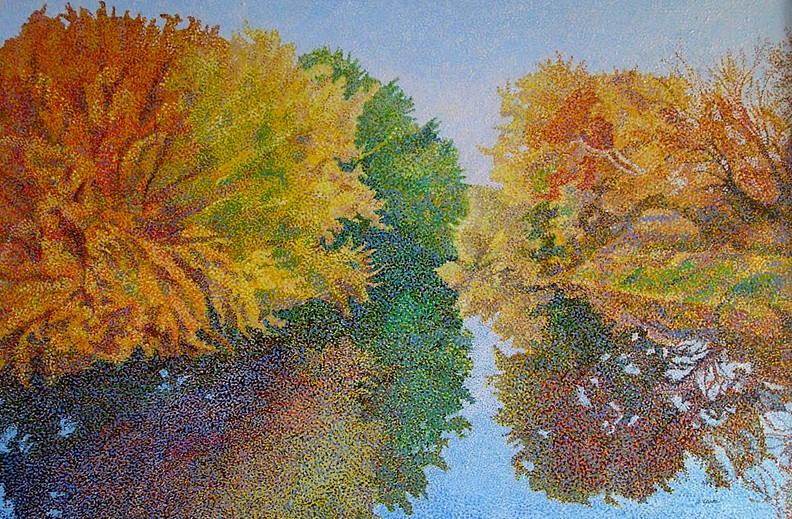 Curtin: "I've met artists who tried the technique and vowed never to do it again…It takes a lot of time and it's about layering and having your eyes blend things…It's playing with color…I use very small brushes.
"It was a discipline I felt I had to learn to paint landscapes. It has a meditative quality to it. I remember studying the work of Georges Seurat at museums and thinking to myself: I want to do this!"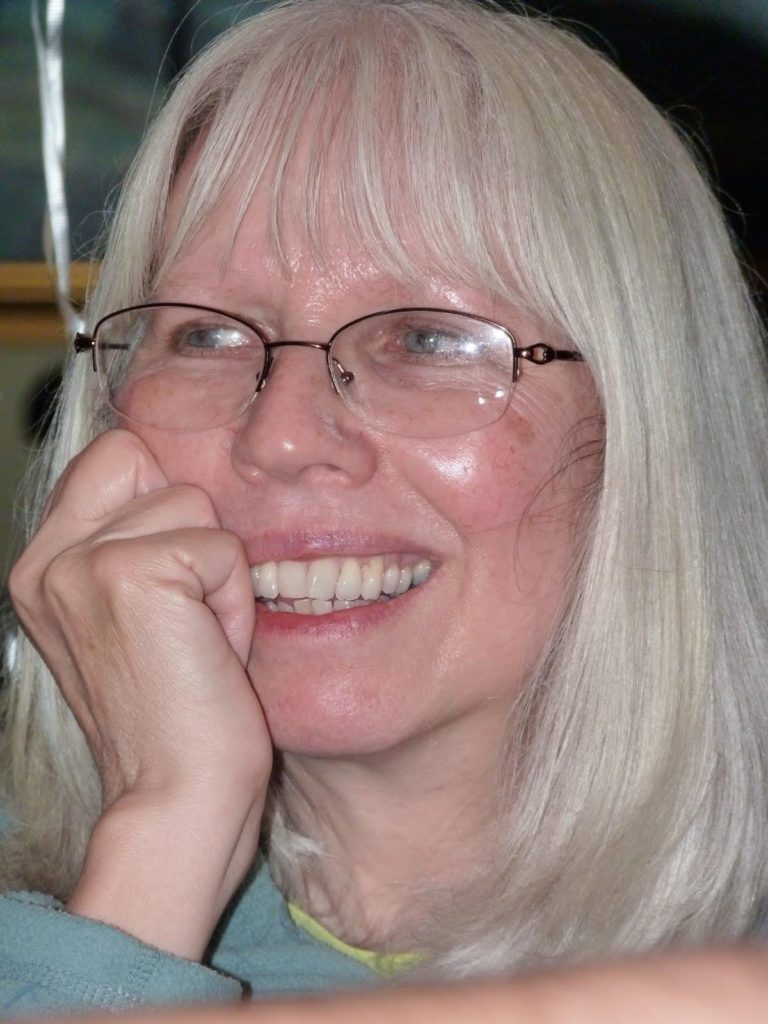 Now settled in West Chester, Susan studied at Moore College of Art, the University of the Arts and the Vermont Studio Center. She holds a Certificate of Painting from the prestigious Pennsylvania Academy of Fine Arts. (Disclosure: we both graduated from Radnor High School in 1969.)
Curtin has taught at the Chester County Art Association for the last 33 years. Her work is in several private and corporate collections.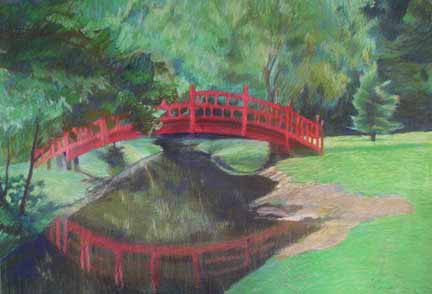 The Red Bridge – In this pastel, I play with reflections and depth to weave together strokes of color until I create the form.

Susan Curtin
A self-described introvert, Susan found quiet comfort in her youth walking through the woods and admiring the trees on her way to school or to meet friends. She also felt very close to animals along the way.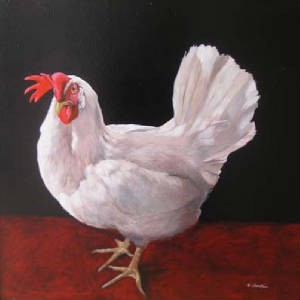 California White Hen – This hen, Lily, inspired me with her sassy attitude. Here I use several white pigments to portray her feathers.

Susan Curtin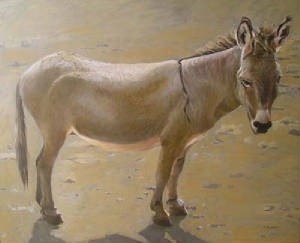 The Donkey – This is another painting using a limited palette. The donkey's coat of grey brown with an elegant black stripe set against a very dry and rock-strewn ground recalls Biblical times.

Susan Curtin

You can check out more of Susan Curtin's art on her website: susancurtin.com.